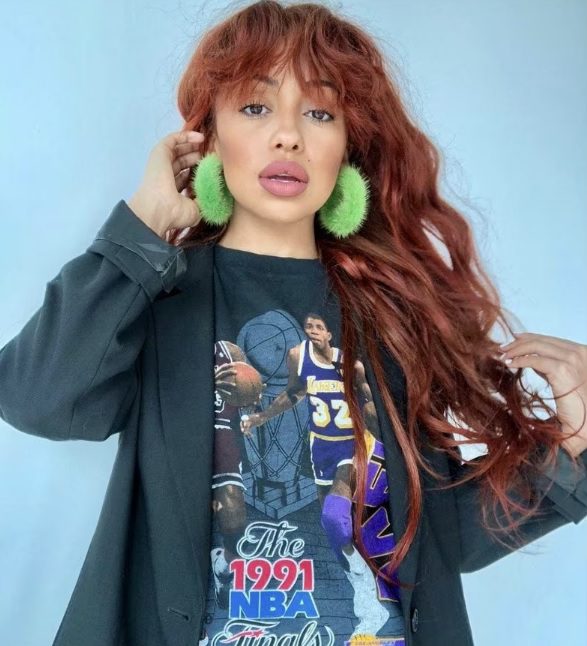 Disclosure: This post contains affiliate links, which means that if you click on one of the product links, a small commission may be credited to this site.
© All images are copyrighted by their respective authors.
For a sophisticated update on your favorite hoops. Welcome FURRY HOOPS!
Your favorite hoop earrings just GOT extra FURRY and fun.
I was looking at chunky orb earrings when my attention was redirected to a furry pair of hoops. Before long I knew that my focus was totally hijacked because looking at the furry statement hoop earrings got me quite excited as I have nothing of this sort of hoop style sitting in my collection.
I really love that the use of fur; in this case real mink fur, to wrap around the hoop results in a look that's absolutely chic and sophisticated. If you are thinking that these earrings would be heavy, please calm down, as they're actually NOT! Rendered in eye-popping colors, these earrings appear to carry a retro 70s aesthetic so if you're into that and soft fur near your lobes, then this is it. Of course, the fur hoop earrings come in other muted tones for those prefering a neutral take to their jewelry game.
The closure style for the hoops is of a latch back and the mink fur is wrapped around quality brass. With a diameter of 1.89 inch (4.8 cm), the total length including the fur is approximately 6.5cm.
Enjoy looking through the furry hoop beauties!
Furry hoop earrings for ears that stand out:
If you love the soft texture of fur in hoop format,  then these are the earrings to consider, truly!
What do you think of these fur hoop earrings? Which pair of statement fur hoops would you love to wear? Share below – I'm always thrilled to hear from you!
Till the next earring post, take care of your health, do what you love, smile a little bit bigger, laugh a little bit louder and most of all: let all you do spring from that gooey soft corner in your heart!
To independent jewelry makers: Get in contact with us so we can share your unique creations in this space!
Cheers!
Are you an independent jewelry artist with a collection of unique earrings you're excited to show to the world? Drop us a message so we can have your designs featured here!
Stay inspired, eat healthy and be emphatic to others you meet in your path! We may be outwardly different but we're all the same life stuff on a journey. Take care!
Other fun earrings to brighten your day: