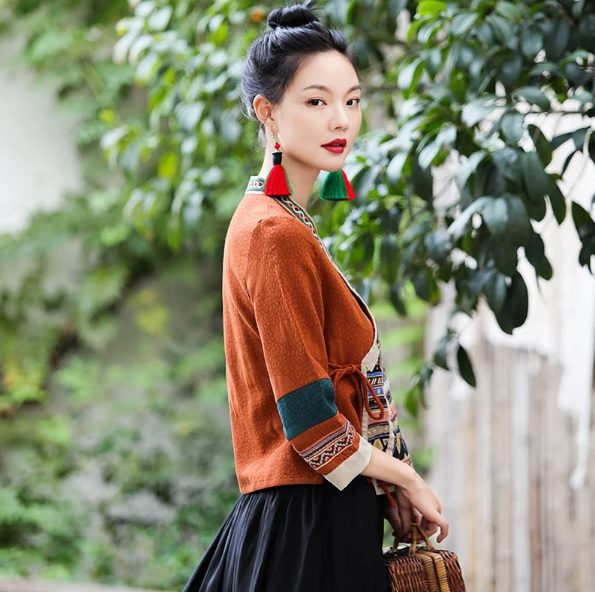 © All images are from and copyrighted by their respective authors.
This affiliate post features a look into the lunar new year fashion looks that are guaranteed to go with your special occasions' ensemble and everyday attire. Keep the space bookmarked if you're into keeping up with CNY 2023 fashion inspiration.
The year of the rabbit is upon us. Inspired by traditional Chinese fashion, here are modernized oriental blouse styles to get inspired by.
Get decked in the breeziest linen blouses the oriental way for the Lunar New Year, gals!
It's that time of the year once again. In just a few days, the year of the Rabbit will be upon us. If you're eyeing for some oriental blouses that are the comfiest whilst retaining a traditional chic look, then this post is for you. We love our cheongsams and qipaos here and they also come in blouse formats. If you're open to try out Chinese style blouses that are modernized to suit the needs of your ever-changing urban lifestyle, here are 5 pretty oriental blouses to get you started.
There are made of breathable linen and ramie materials. The color schemes are versatile for all-year wear for any sort of occasion that calls for your wonderful presence.
Enjoy the selection of oriental style blouses below.
Modern oriental blouse styles for your Lunar New Year 2023 low key festive looks:
So, what do you think of these oriental blouses?
What other lunar new year fashion trends are you looking forward to seeing this year? Share with us!
We love fashion that trigger all kinds of good feelings.
Kindly email us if you would love to have your own unique fashion collection featured in this space. We'd love to hear from you!
Till the next one, keep healthy, move your body, nourish it well and make time for meditation!
Stay free.