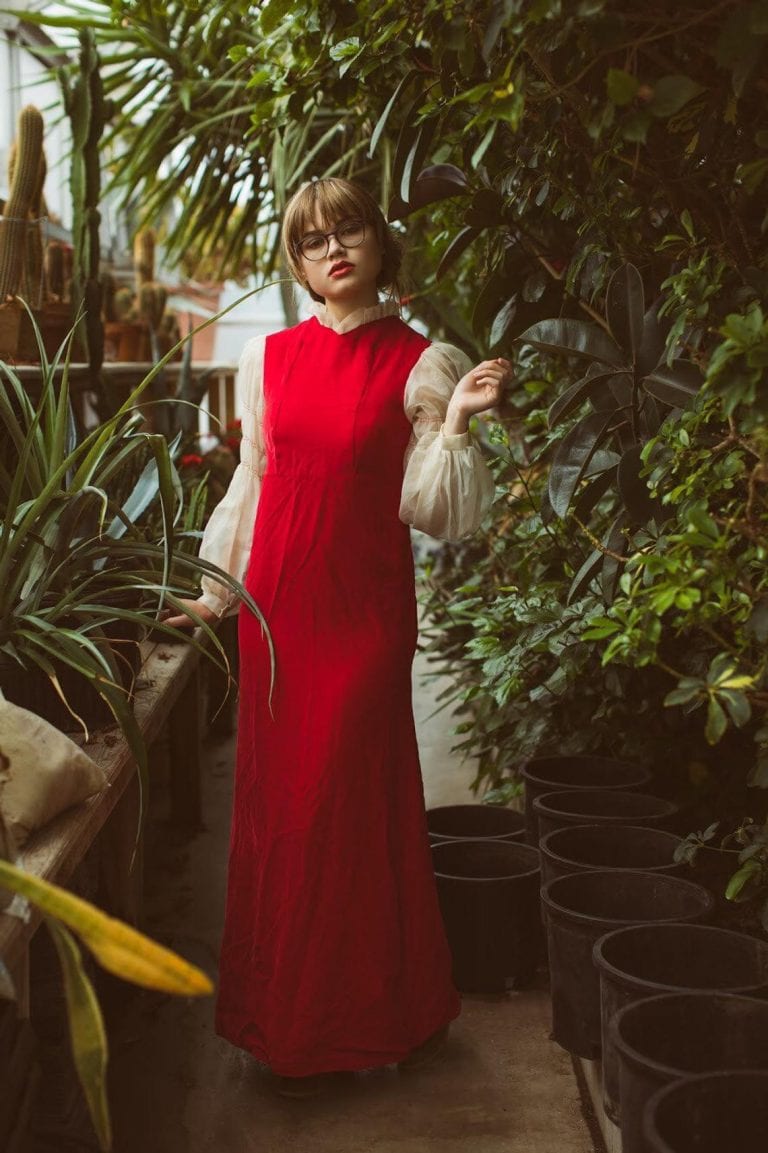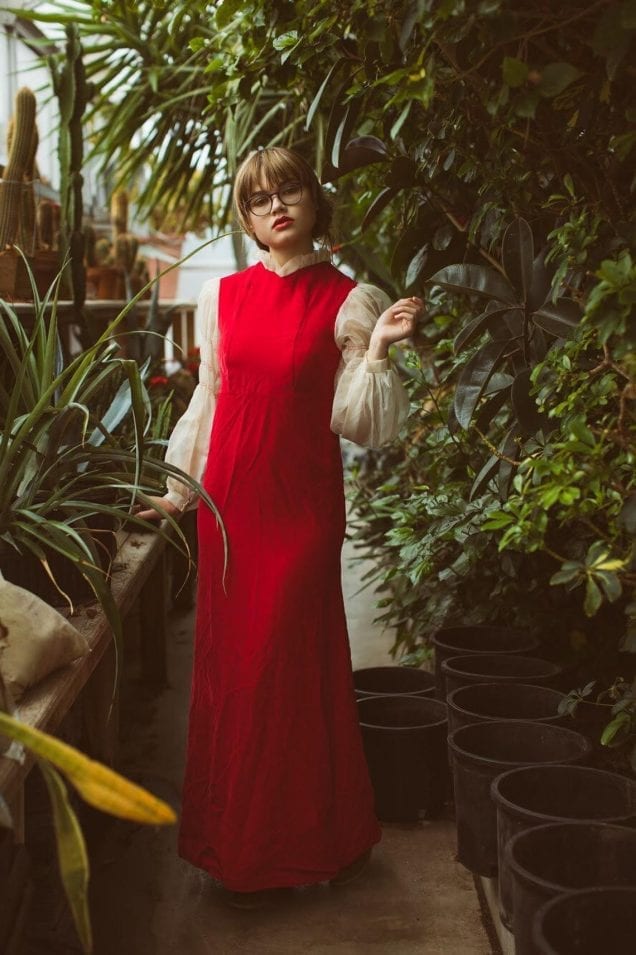 Disclosure: This post contains affiliate links, which means that if you click on one of the product links, a small commission may be credited to this site.
© All images are copyrighted by their respective authors.
Red dresses are in a class of themselves. Bold, dazzling and brimming with character, the color alone is a sure stand-out. For those on a look out for something vintage to get in line with a new mindset to approach dressing with a sense of sustainability, the vintage virtual isle presents quite a range of style variety.
The dress in red returns every season in every era with little tweaks to reflect the adventurous spirits of the time. From a play of distinctive necklines with or without collars to the fit and hem style of the much coveted red frock, it's simply too easy to get absorbed in a world of choices when one begins the inevitable hunt for the truly captivating red dress.
With Christmas and the usual year-end activities coming up, today's post shortlisted a compilation of vintage red dresses that may spark something joyous in you.
Enjoy!
Christmas Dress Style Inspo: Mesmerizing Red Dresses From Different Fashion Eras..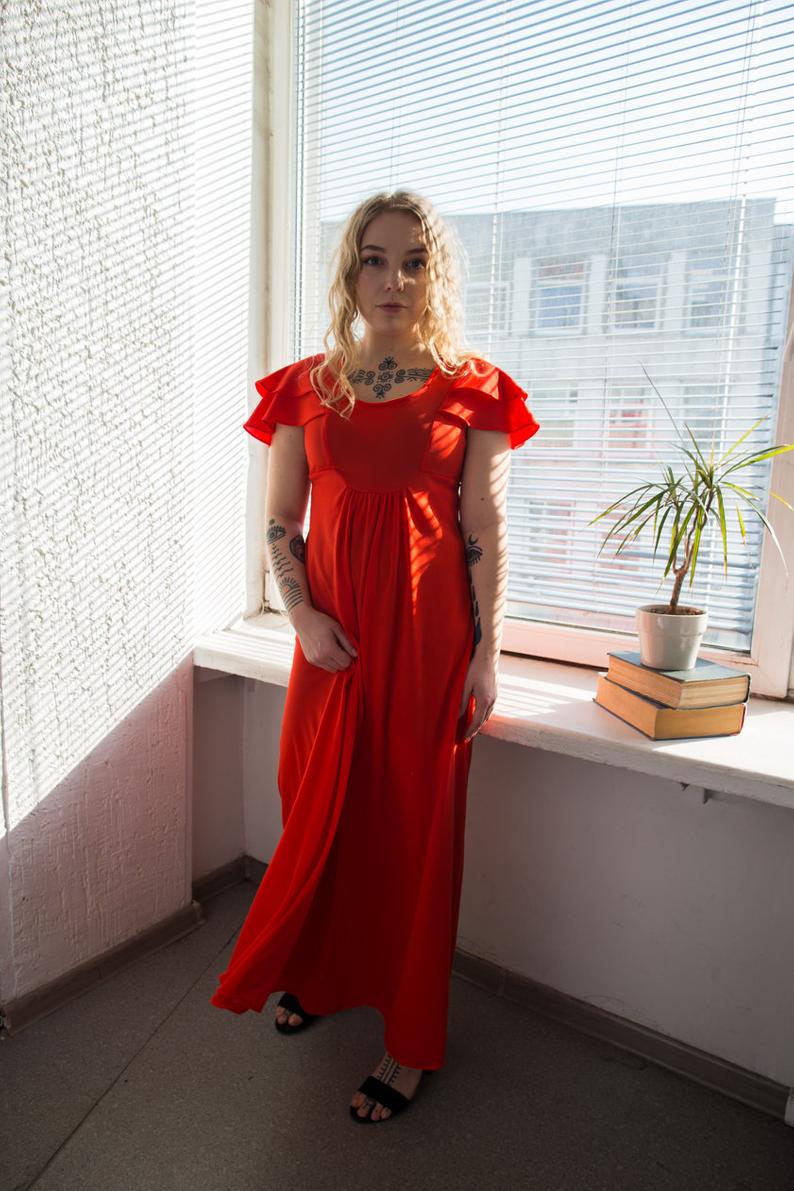 Tiered cap shoulder style and a lowered curved back with ribbons. It's all in the details, ladies.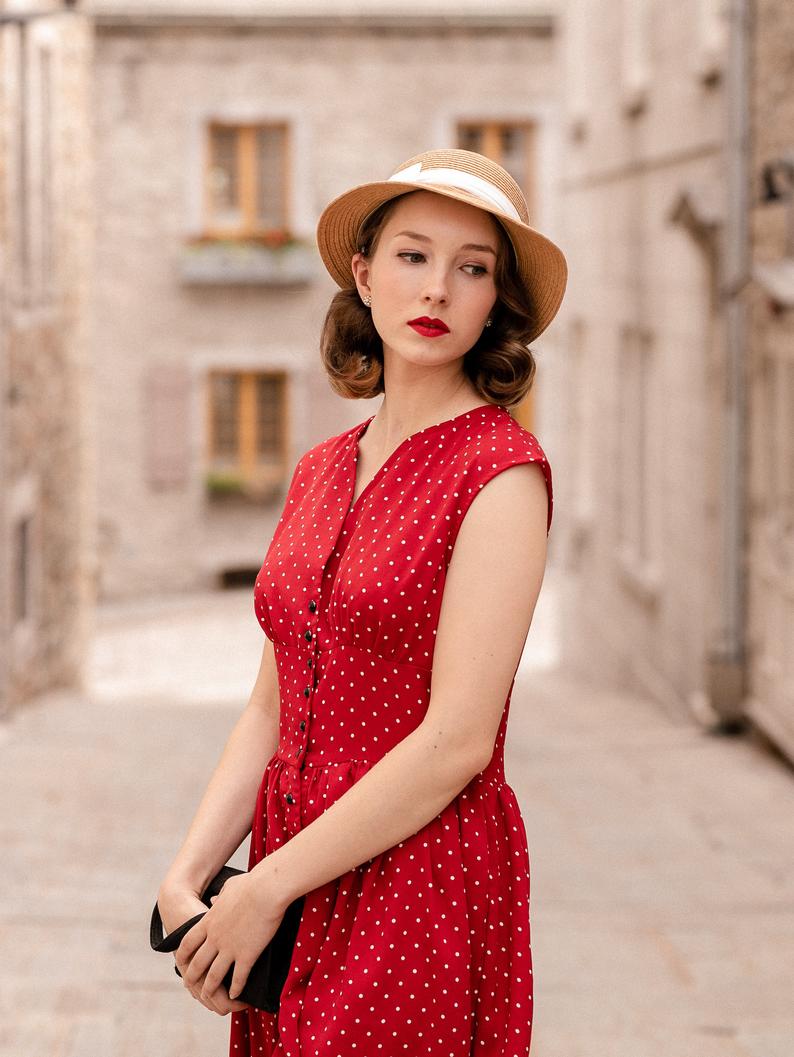 Button detailed, chic sleeveless bodice on a versatile fit and flare silhouette. How sweet!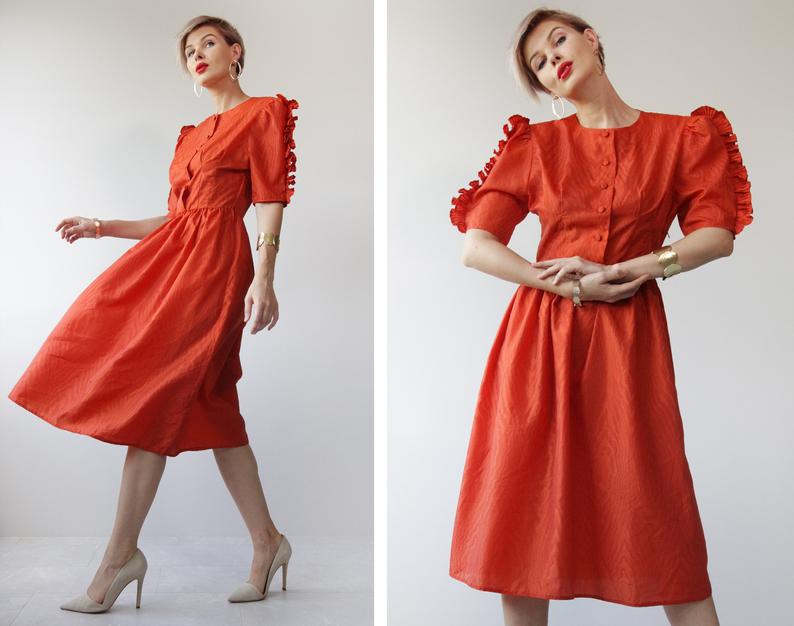 Front buttoned and uniquely-ruffled at the edges of the sleeve. How exciting!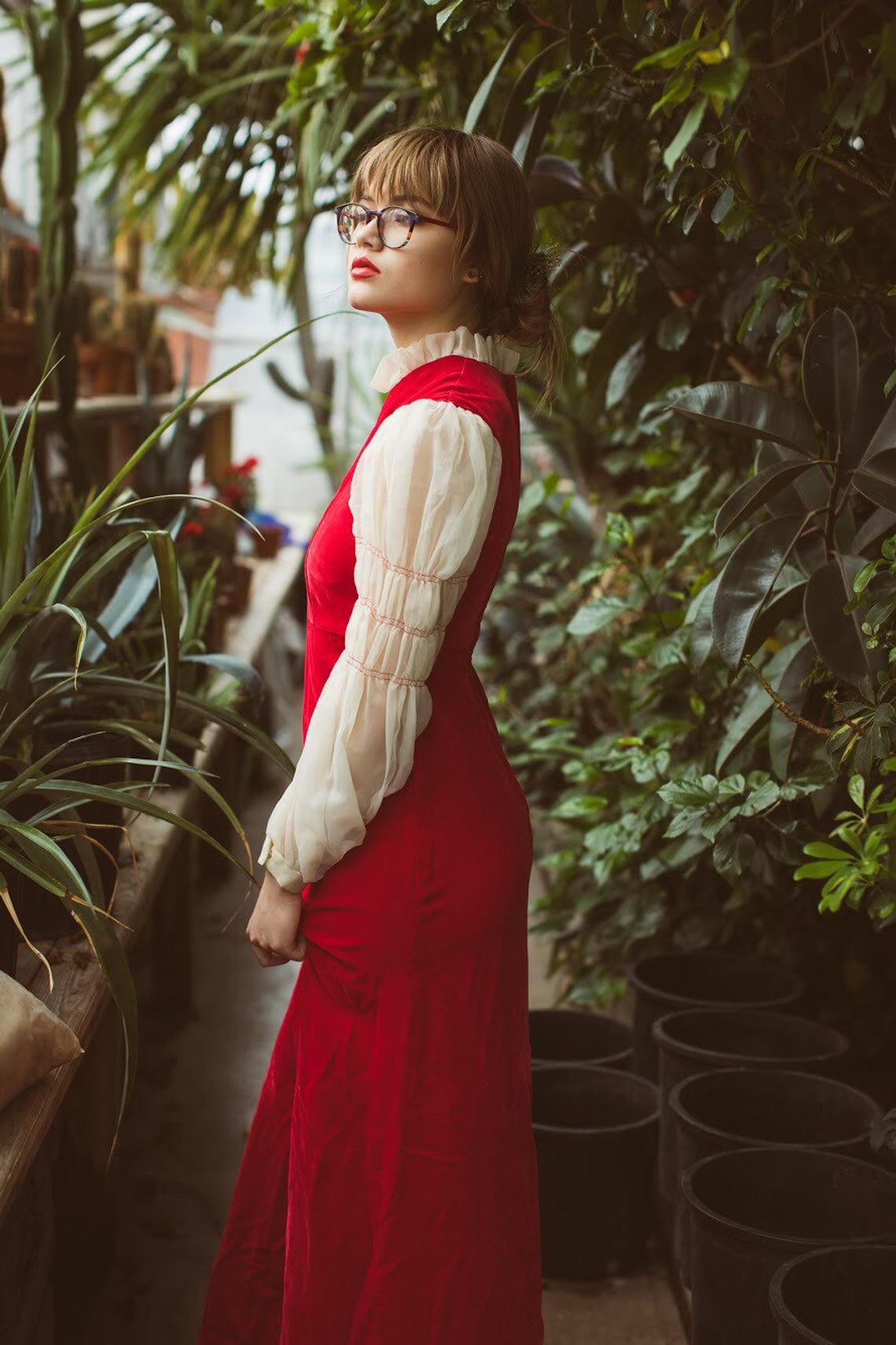 Sleeves so retro you'd feel like you have travelled back in time.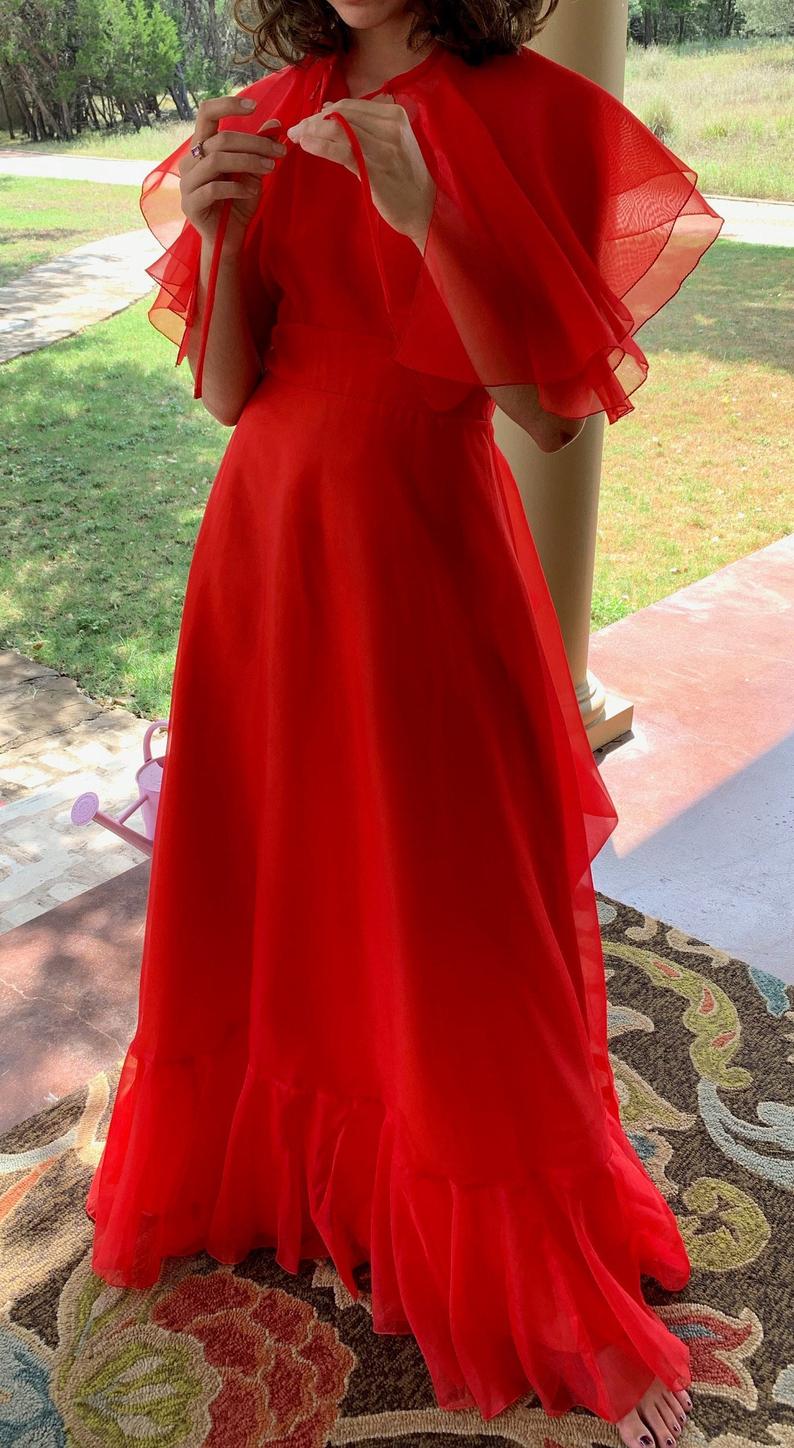 Comes with a dreamy capelet. A real fluffy cascading beauty!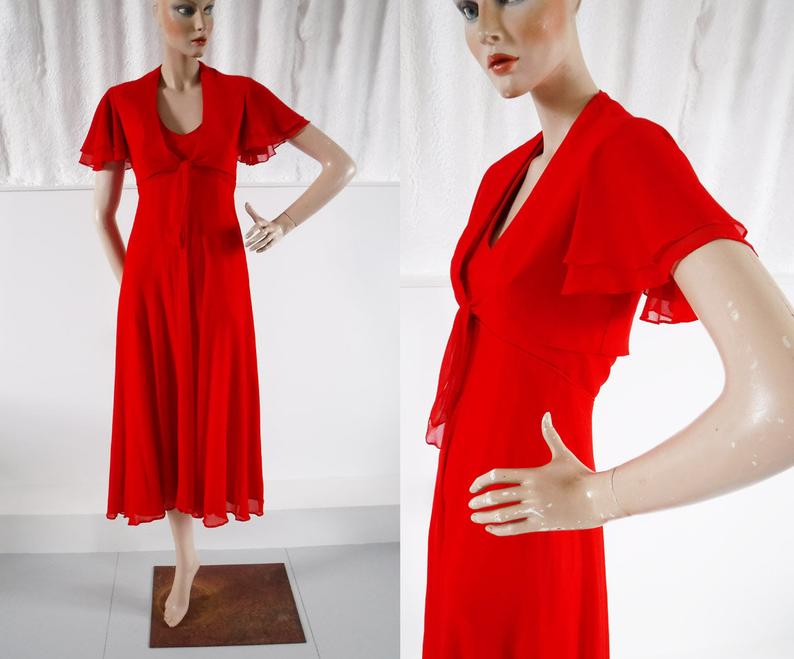 Features a detachable fluttery sleeve coverup. Oh so romantic!
So folks, which dress is your kind of red dress? Let us know in the comment section below – We look forward to hearing from you.
If it's not any of these red pieces, then what is your favorite vintage dress at the moment?