Credit | Soraya Marx
Are you ready for a little splash of floral? These flowery shoes will up your shoe game and take you into the breezy spring and summer. Find our picks!
Nike's released their gorgeous spring floral sneakers and Jennifer Connelly donned a pair of eye-catching statement floral heels to match her retro floral dress at Louis Vuitton's Paris Fashion Week. The return of flowers is not only witnessed on clothing, it extends into the footwear department.
If there's an easy way to embrace the floral prints in fashion if one's a bit print shy or simply can only tolerate patterns in the littlest amount at a time, it has got to be through the floral shoe trend. For a look at how lookbookers were wearing the floral footwear sneakers trend last year, do check out my post here.
Are you eyeing for that perfect pair of statement floral shoes? Then be sure to scroll on for our favorite floral shoe list below:
Vibrant Abstract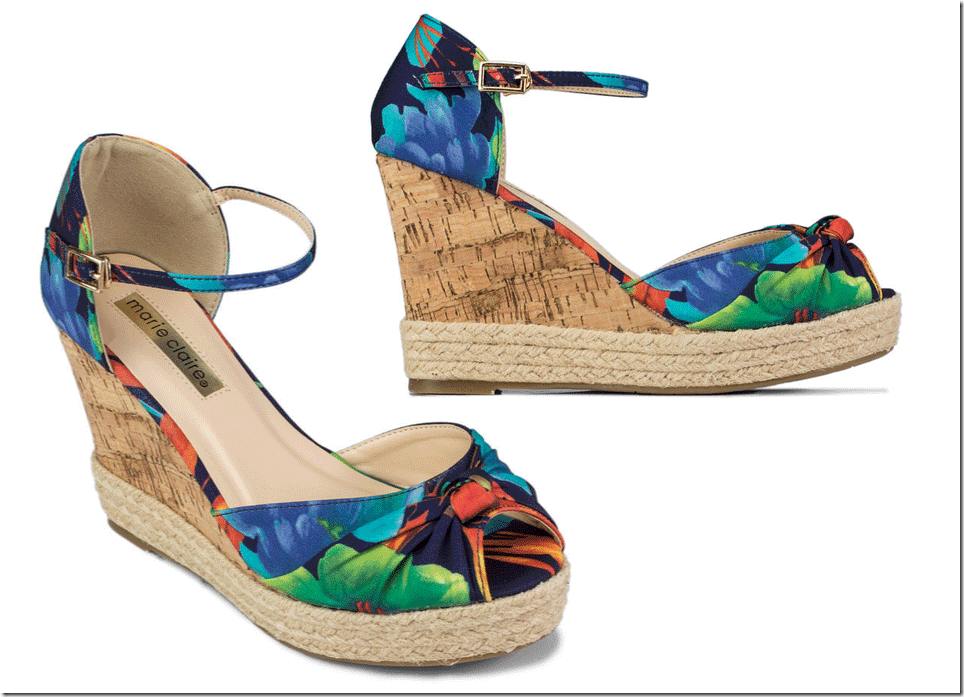 ♥ Marie Claire | abstract floral print peep toe wedges
These wedges in energetic floral will quickly enliven an all-black or a subdued monochromatic wardrobe.
Dark Blooms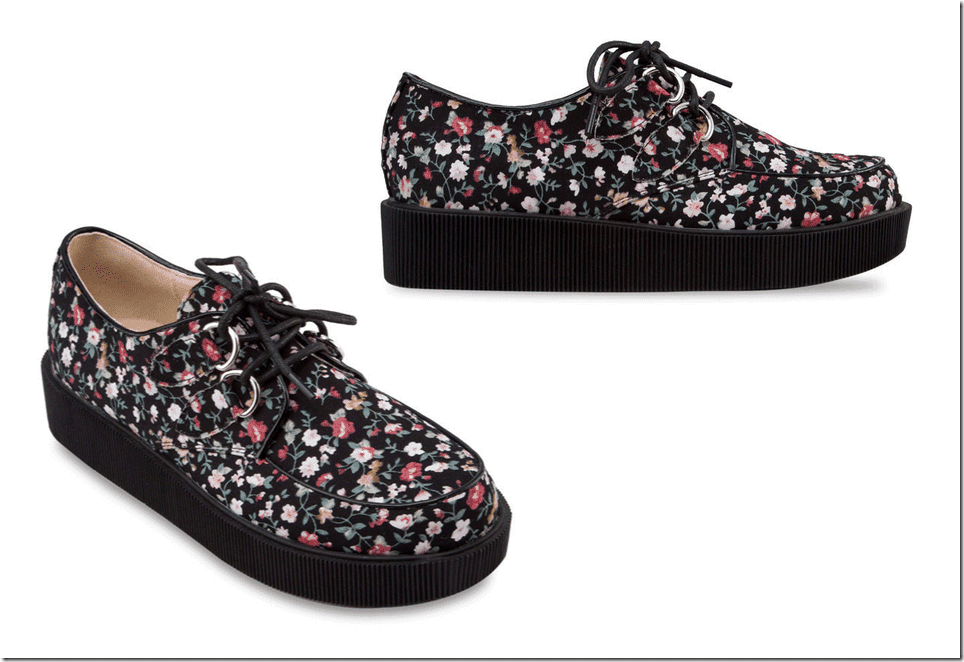 ♥ Something Borrowed | dark floral print platform sneakers
This creeper-style footwear is a perfect addition for the girl whose wardrobe style is dark, grungy, gothic or sheer minimalistic. The floral isn't too out there in terms of color and size and thus, may appeal to many as long as you enjoy a little bit of platform.
Beige Baby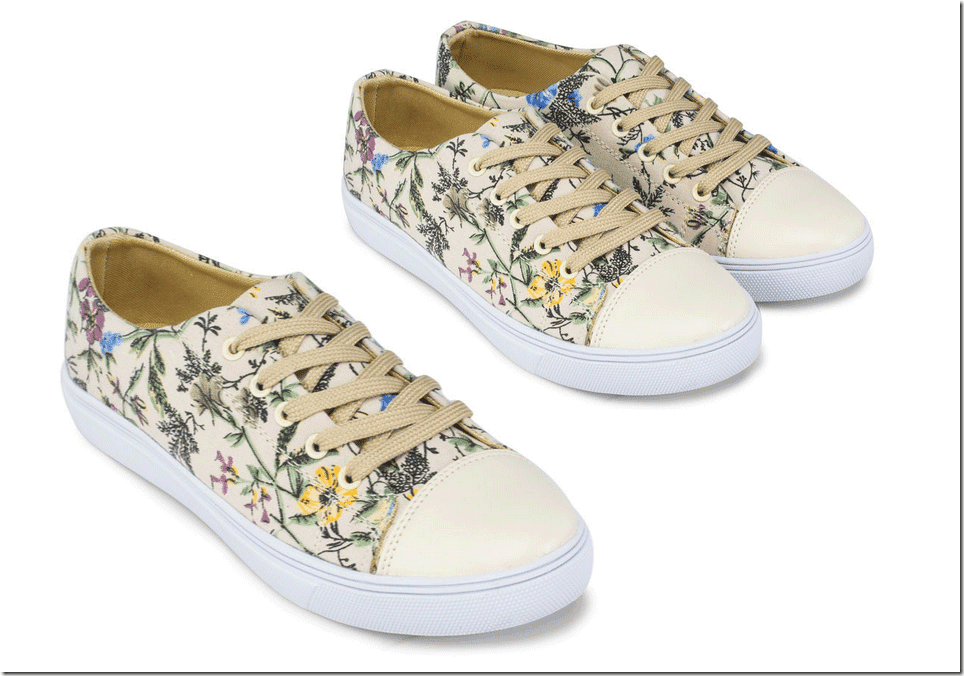 ♥ ZALORA | beige floral laced up sneakers
Anyone who is into earthy beige will appreciate this floral footwear. The soft blue, purple, yellow and green floral print is subdued enough for a pastel-inspired look or even a more darker colored get-up.
Dressy Petals
♥ Marie Claire | floral print pointed toe heels
For those who must wear heels or want something a little more dressy, these lovely spring/summer floral heels beg to be welcome into your sleek chic evening wardrobe. They can be worn to the office, brunch or casually, if you like.
Navy Flowers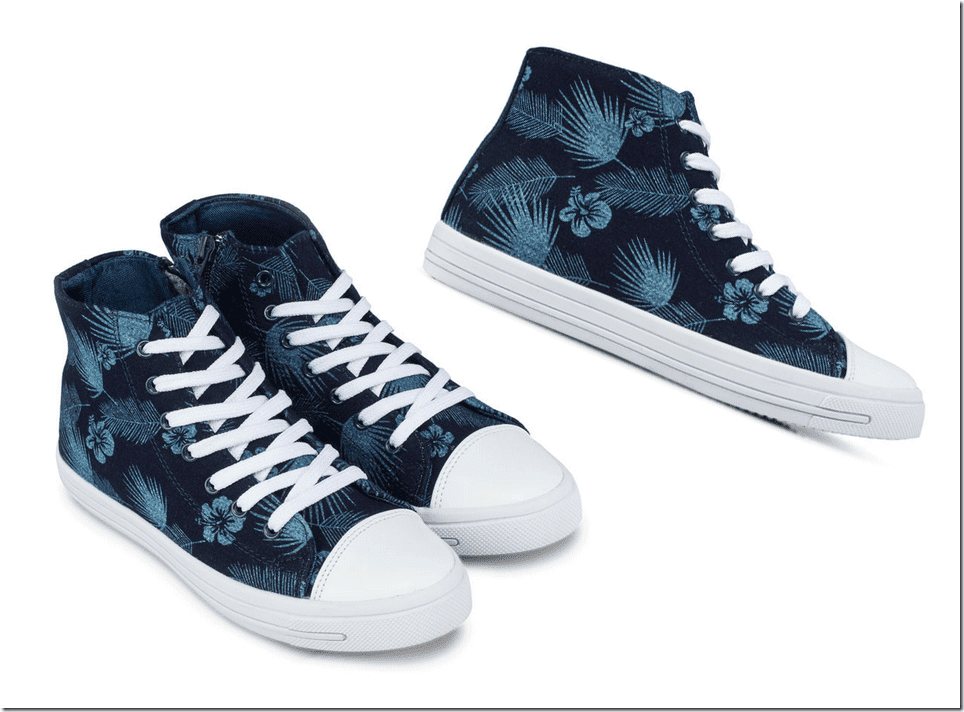 ♥ ZALORA | navy tropical high cut sneakers
These muted floral high top sneakers in broody navy blue can be the visual accent for your simple casual getup. There is a side zipper to make sure that you don't have to fuss over the shoe laces every single time – just slip your feet in, zip up and go!
Red Flower Power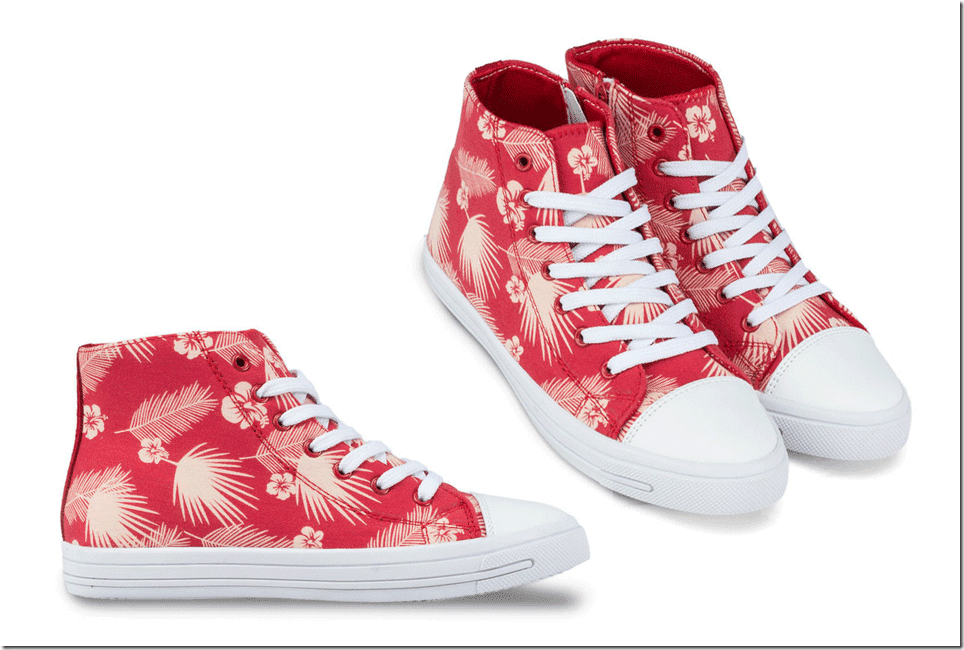 ♥ ZALORA | red tropical high cut sneakers
For those who prefer a pop of red to go with the print, this version of the similar shoe shown previously will be just right up your alley.
Cross Stitch Garden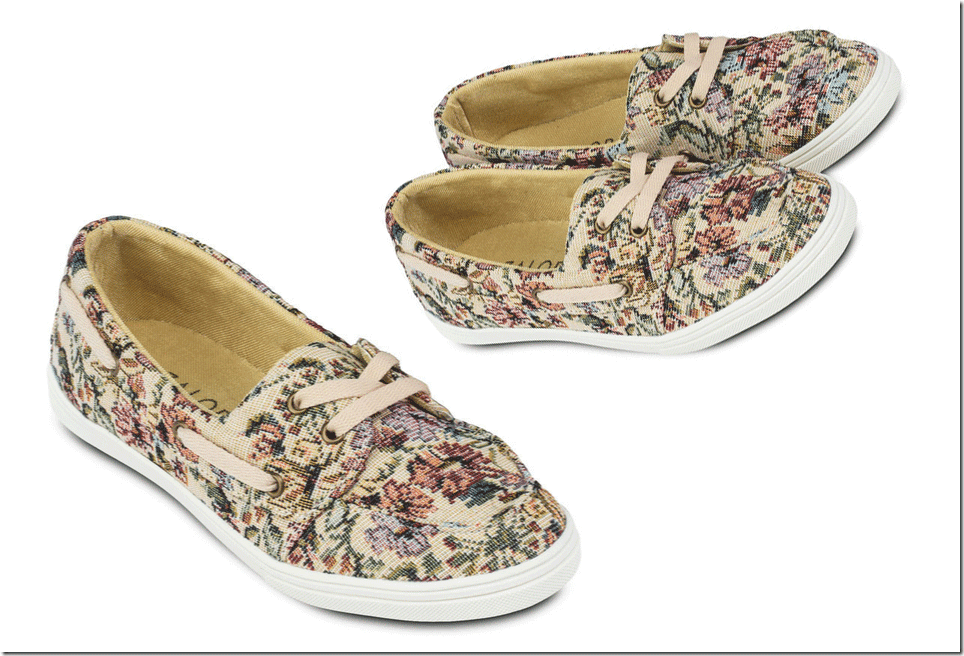 ♥ ZALORA | beige floral boat shoes
Subdued and earthy, this floral boat shoe features the familiar and comforting look of a cross-stitch floral motif. This slip-and-go footwear is great for dashing out of the door to run errands or any casual excursions.
Turquoise Explosion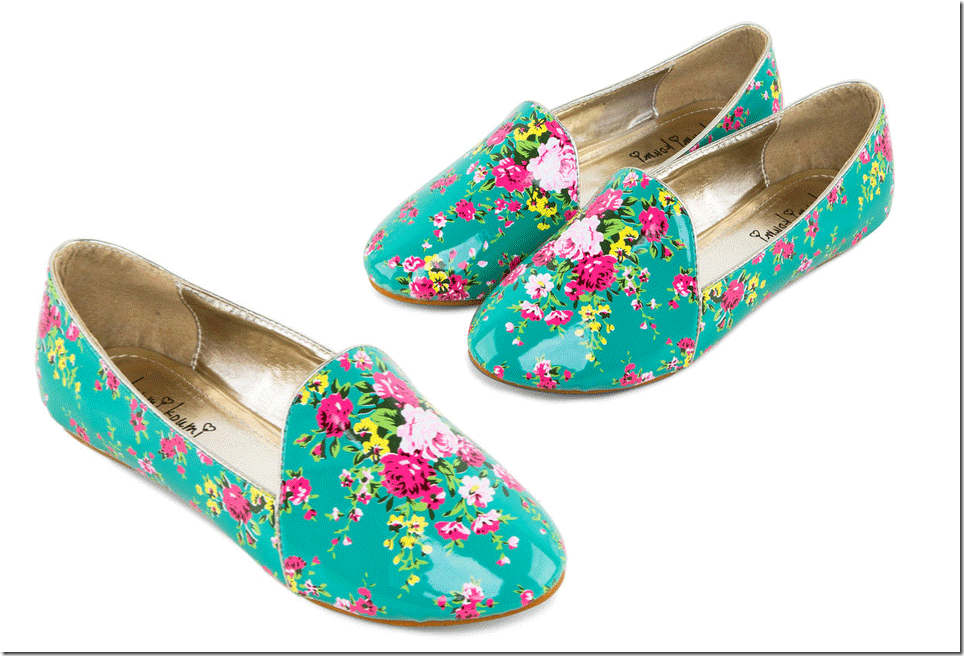 ♥ Koumi Koumi | turquoise floral print loafers
Need something a little louder in terms of color, these loafer shoes are it. A statement footwear like this can be incorporated easily into your most plain-colored wardrobe to let the shoe stand out.
White Minimalist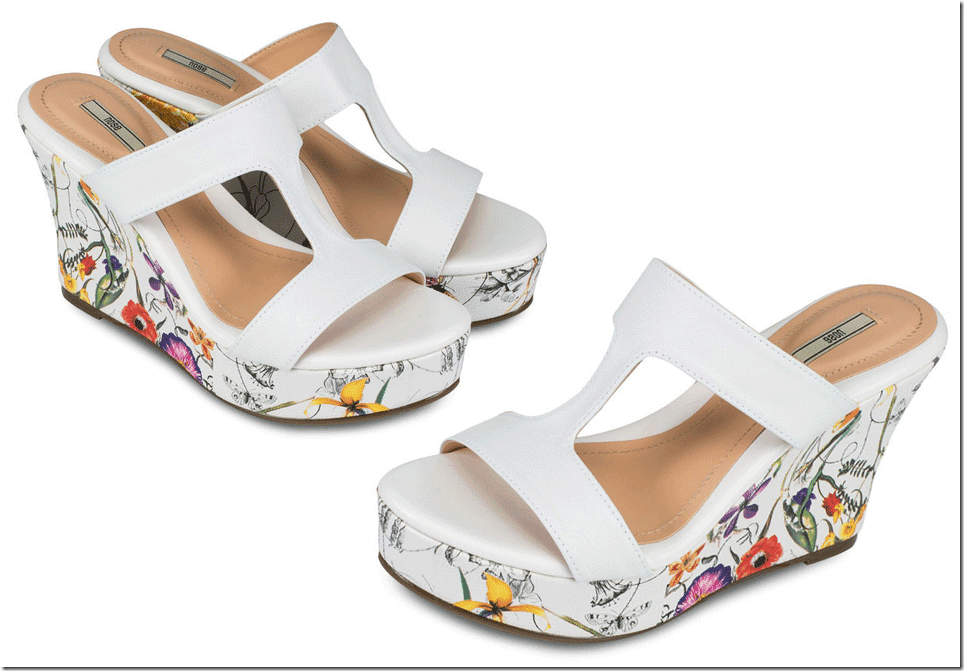 ♥ Nose | vintage floral sandal wedges
Love to keep things fresh and unexpected? The sandal wedges above might fit right into your style preference. The brightly colored floral print decorates the side of the sandal wedge while the straps are left in solid white.
Flower Child
♥ Steve Madden | floral print platform high top sneakers
The vibrant floral patterns on this platform sneakers just scream the sun is in your face. The presence of a side zipper, tall platform and high top makes this shoe quite the keeper, don't you think?
Do you like any of the flowery shoes here? Share your favorite below – I'd love to know!
"For me, style is essentially doing things well. If you want to be outrageous, be outrageous with style. If you want to be restrained, be restrained with style. One can't specifically define style. It's like the perfume to a flower. It's a quality you can't analyze." — Francoise Gilot
Disclosure: This post contains affiliate links, which means that if you click on one of the product links, a small commission may be credited to this site.
Love this post? Share it with your friends! Follow us for more fashion inspiration:
♥ Twitter ♥ Facebook ♥ Google+ ♥ Bloglovin ♥ Pinterest ♥ Polyvore ♥
© All images are copyrighted by their respective authors.
Here on Fashionista NOW, our one and very own Miss Reverie showcases the latest in fashion trends and its various social implications in our everyday lives. You may read more of her at REVERIE SANCTUARY.