Credit | Muna Lamis Ibrahim
Make room for white lace tops as you inject sweet textures into your wardrobe this season. Find 10 chic blouses in white lace, my own tale of style evolution and more.
There is a lot of obsessing going on in the fashion bloggers' circle. One moment, they are riding on the wave of normcore fashion fad where intentionally dressing in boring clothing is cool, the next, they're channeling their inner Rihanna pushing the fashion boundary by sizing up an eclectic mix of everything, where the word daring is just a matter of opinion given the unsavvy. If you're about exhausted swinging from one extreme fashion pole to the next, you'd probably notice that amidst the style chaos, you already have your own go-to basic staples the way moths are attracted to light.
Maybe you are girly by design, only ever spotted in dresses and skirts with feminine floral splashed all over. Or you are that girl who can't breathe without her palazzo style pants and flowy fabrics that leave space for the body to be.
One of my source of current major obsession is an unpredictable one. It appears that at this stage of my life, white lace embroidered tops and blouses have suddenly become quite attractive. I used to think very little of the non-color white. I simply refused to don anything in white unless it was imposed by the white ivory tower. For the most part from the late teens to early adulthood, I found solace in enveloping my body in dark classic colors, a wardrobe that was centered on tees and denim.
I guess there is a reason why they say, never say never. In my case, I surprise myself whenever I become aware of the evolution in my style of dressing. And if you're like me finally experiencing a renewed interest in tops and blouses accented with lace, you might want to check out the lacy list to follow.
Before that, let me rave about Muna Lamis, the stylish lass you can't help but to adore seen in the intro image of this post. If there's a way to seriously add levels of edginess into a piece of girly white lace crop top, she has executed it like a boss! It's a black and white number that immediately appealed to me due to the strategic styling. I love how she layered the sheer lace crop top over a black bandeau and then top it all off with a white knit cardigan. She finished off with black leather joggers and white oxford loafers made a show on her feet and I nearly fangirled because you know how much I love oxfords, right?
Without further ado, here's a compilation of white lace tops that you ladies might like:
The LACE PHASE:
♥ Modelle II | chiffon white lace blouse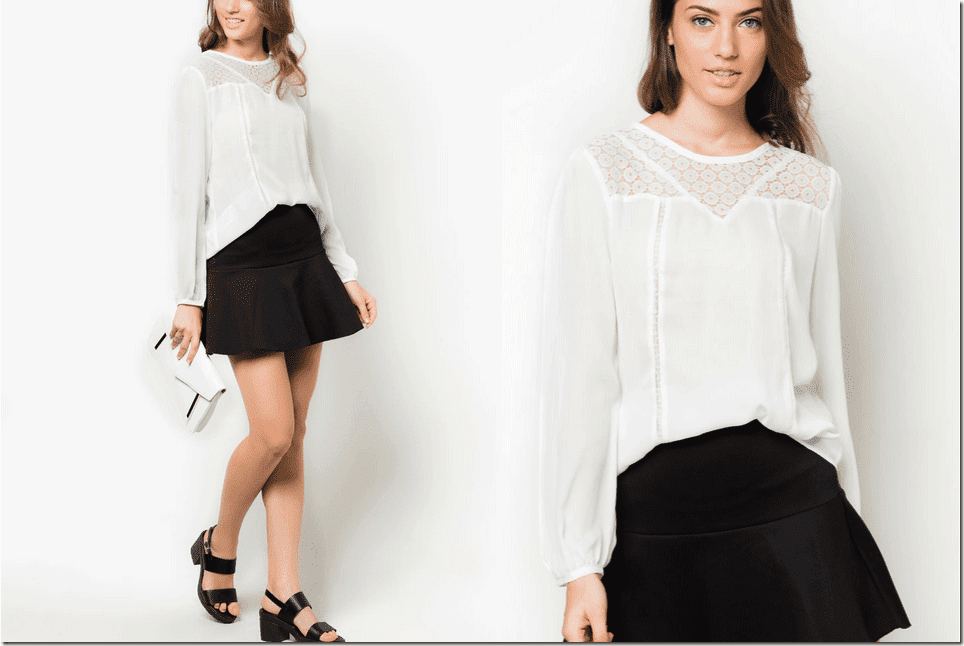 ♥ nichii | sheer white lace panel long sleeved top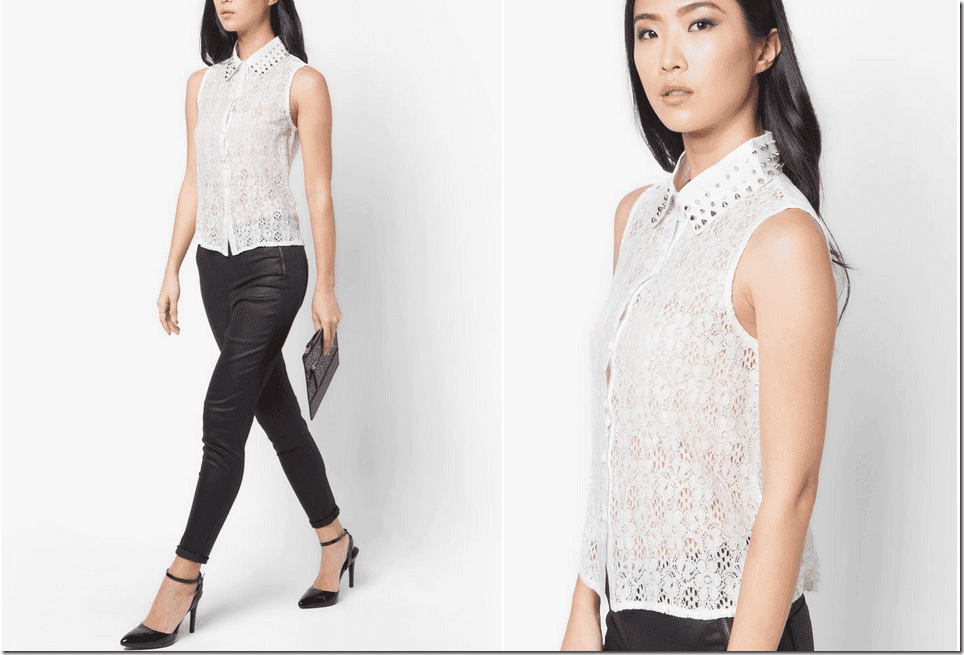 ♥ kitschen | studded collar white floral lace sleeveless top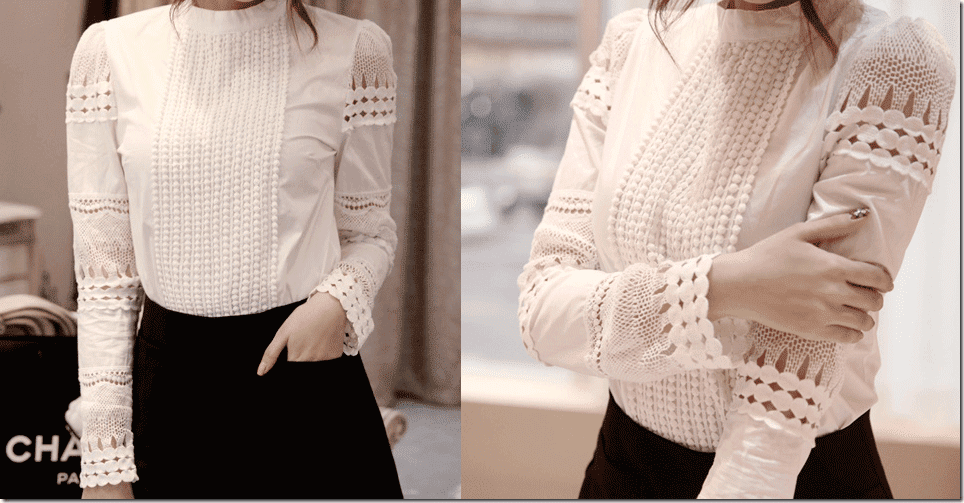 ♥ Modelle II | white crochet lace cotton long sleeved blouse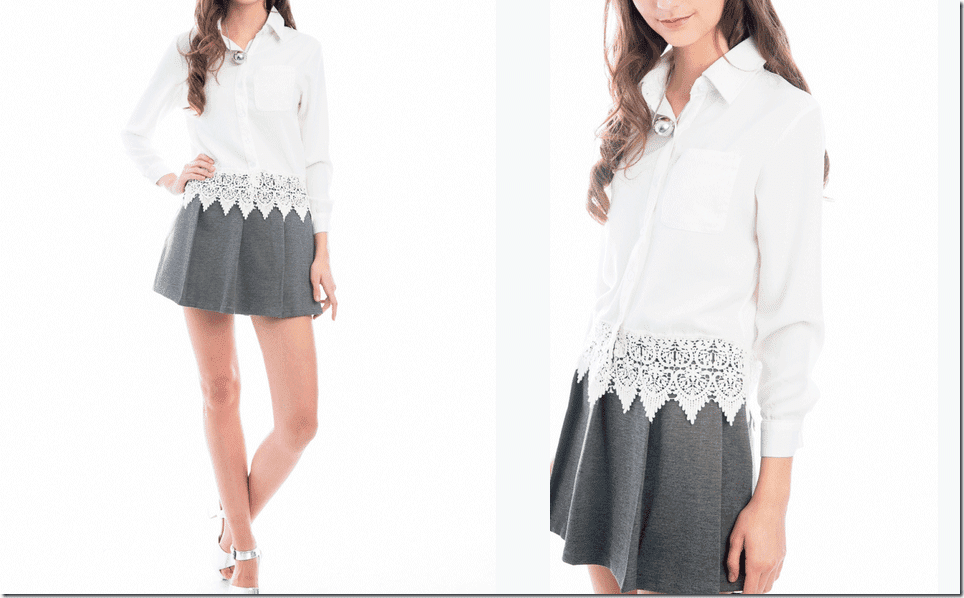 ♥ Caskal | white crochet lace hem blouse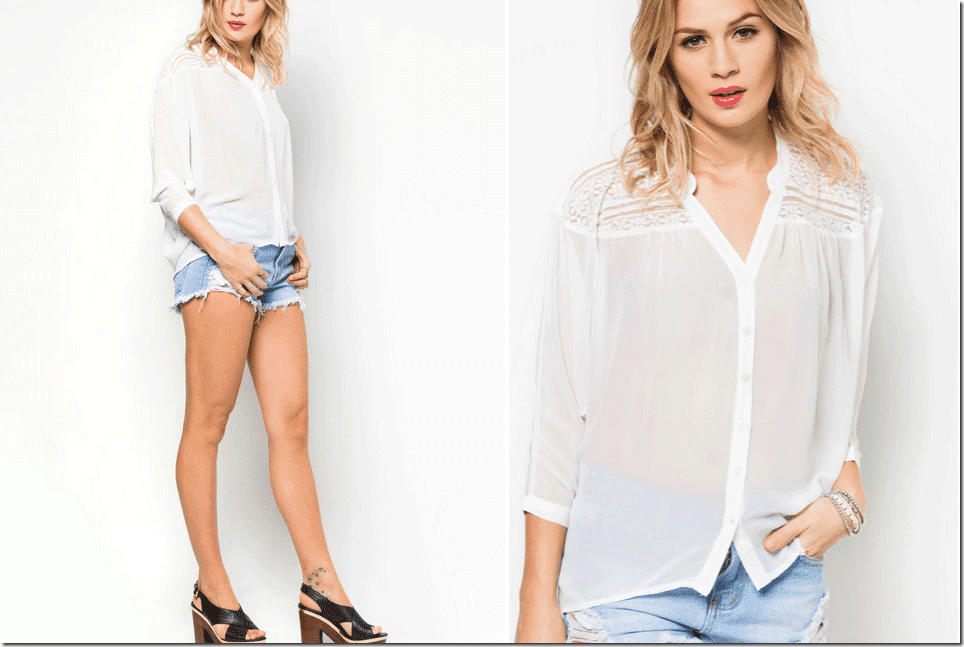 ♥ ZALORA | white lace batwing button down top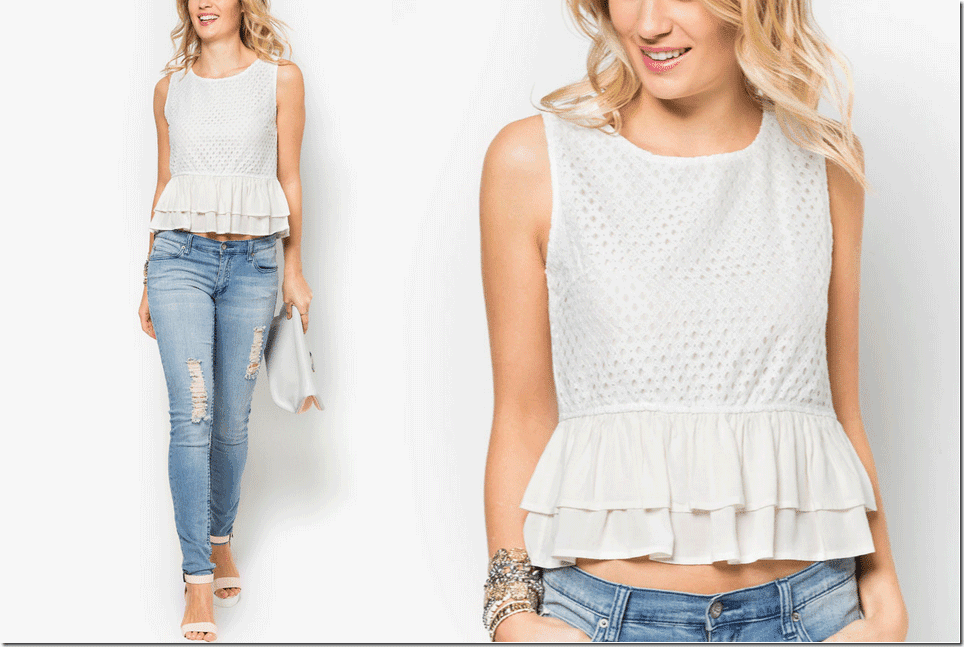 ♥ ZALORA | white lace bodice peplum top
♥ LUSH | white lace boxy crop top
♥ Caskal | white lace insert sleeved shirt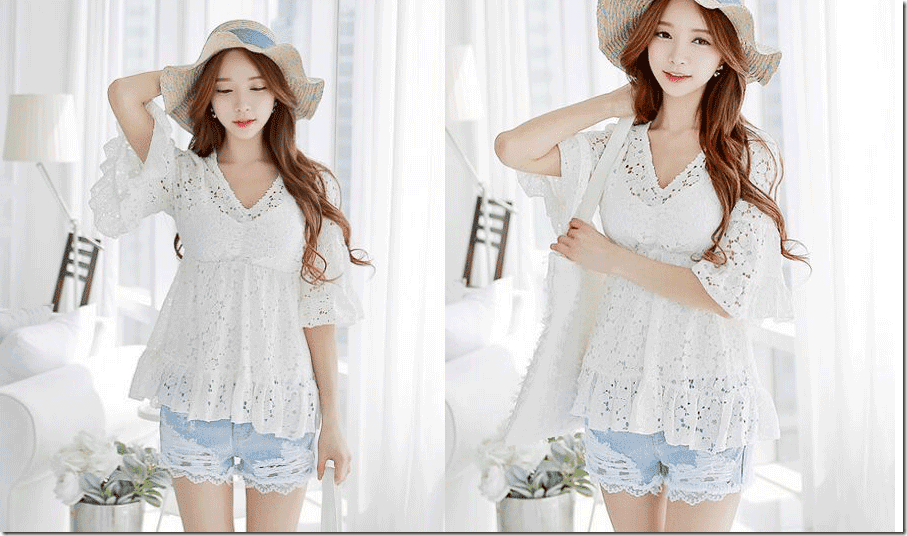 ♥ Caskal | white lacy blouse with bell sleeves
SHOP THESE PRETTY WHITE LACE TOPS:
Use code FAMECHERRYXMF on Megafash to get 10% OFF on your orders. This applies on all items in the store with no minimum purchase.
So, what do you think of the lace tops I've picked out? Share your favorite(s) below. How would you go about styling the white lace blouse? Tell me below – I'd love to know!
Disclosure: This post contains affiliate links, which means that if you click on one of the product links, a small commission may be credited to this site.
Love this post? Share it with your friends! Follow us for more fashion inspiration:
♥ Twitter ♥ Facebook ♥ Google+ ♥ Bloglovin ♥ Pinterest ♥ Polyvore ♥
© All images are copyrighted by their respective authors.
Here on Fashionista NOW, our one and very own Miss Reverie showcases the latest in fashion trends and its various social implications in our everyday lives. You may read more of her at REVERIE SANCTUARY.