Have you ever found a polka dot dress you like only to notice that it is sleeveless and you start to cry? Scour our pretty polka dot dress list that features various sleeve lengths that will hopefully make your day!
A reader emailed me in frustration asking if there ever are polka dot dresses on the Net that comes with sleeves? I replied yes, of course and have decided to showcase a few dotted frocks with sleeves of various length(s) so that you too can find a dress you like without going mad over searching the web for a similar elusive sleeved version.
I don't know about you but small dots on a dress, top, skirt, shorts or pants are so my thing as I find them an easy print style to wear and style as opposed to giant dots or other visually-busy motif except for leopard because you know I'm too obsessed with it that one of my new year's style resolutions is to refrain myself from buying yet another leopard-inspired anything. We'll see how this pans out as I'll do a half year update (ha ha!)
So, without further ado, here are my favorite sleeved (except for one which is sleeveless) dresses rendered in dots that you can wear for the V-day or any other day for that matter and look extra sweet, cute, adorable or charming.
In D☼ts We Trust ➸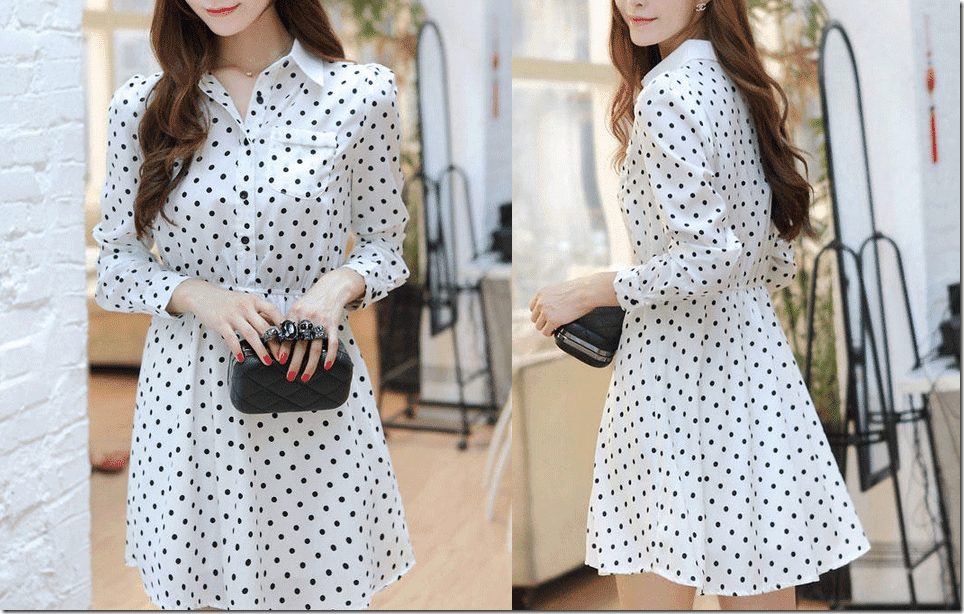 ♥ collared polka dot dress ← SHOP HERE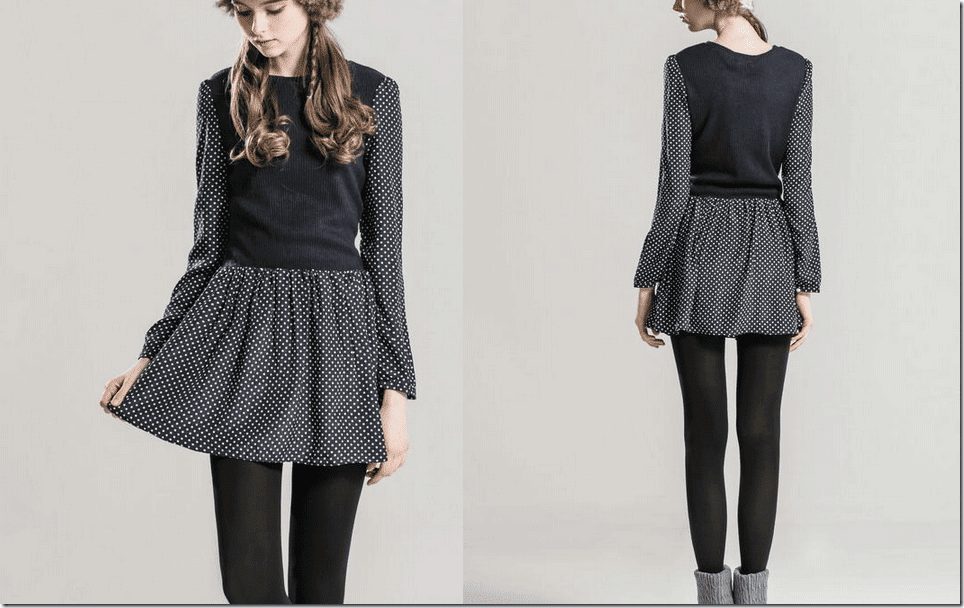 ♥ contrast polka dots knit dress ← SHOP HERE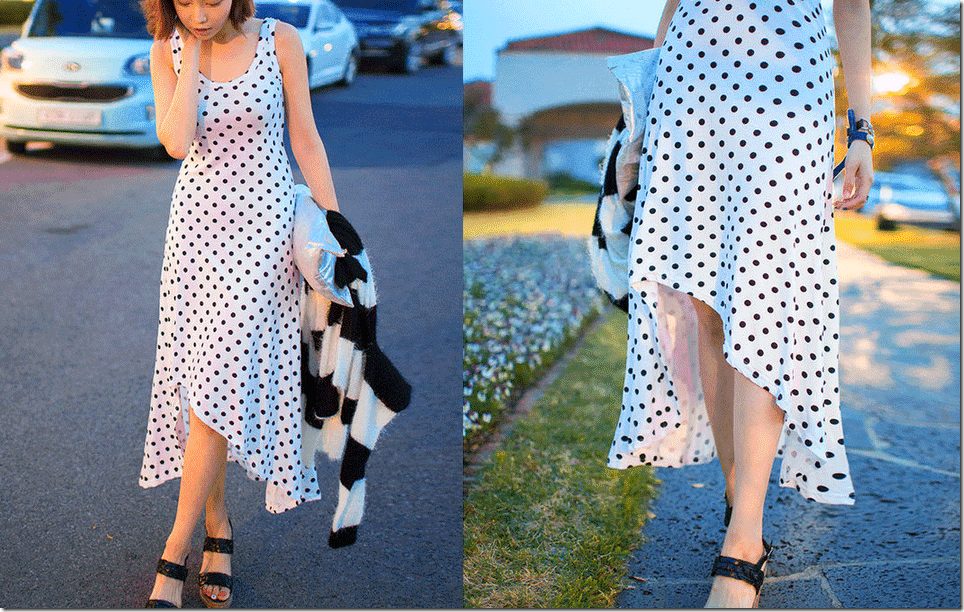 ♥ polka dot asymmetrical dress ← SHOP HERE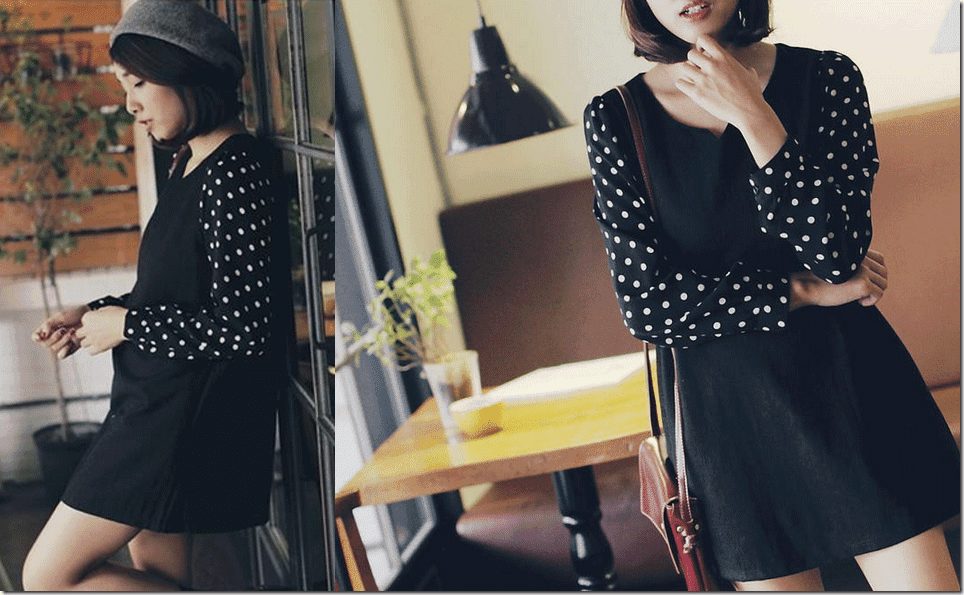 ♥ polka dot sleeve panel dress ← SHOP HERE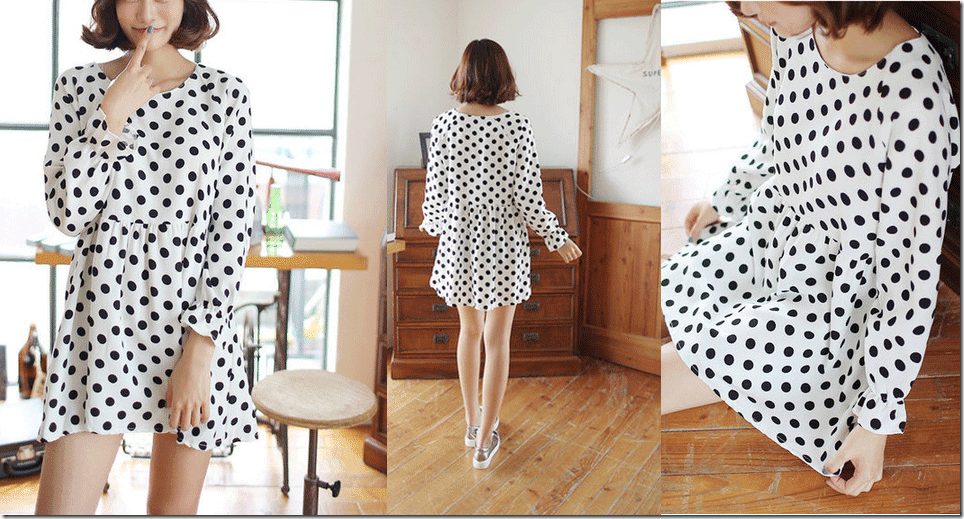 ♥ polka dot tunic dress ← SHOP HERE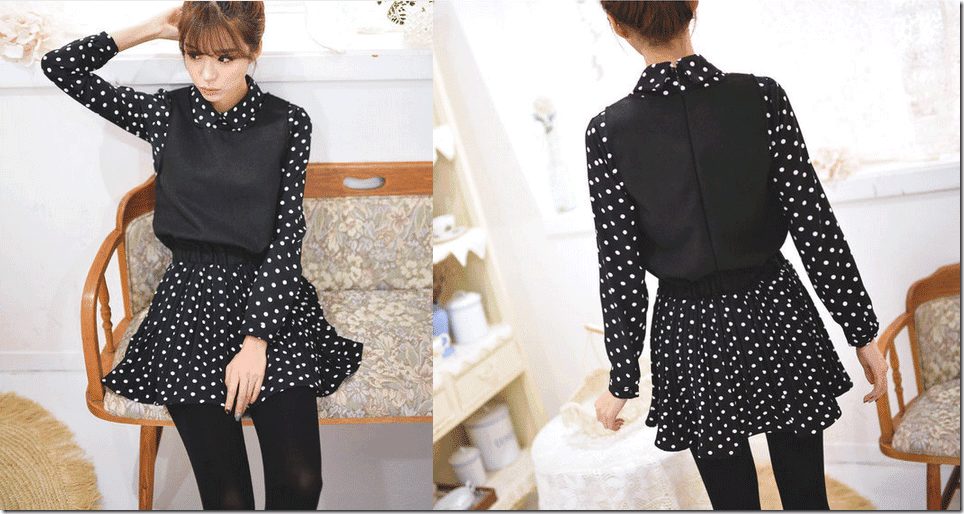 ♥ shirred polka dot minidress ← SHOP HERE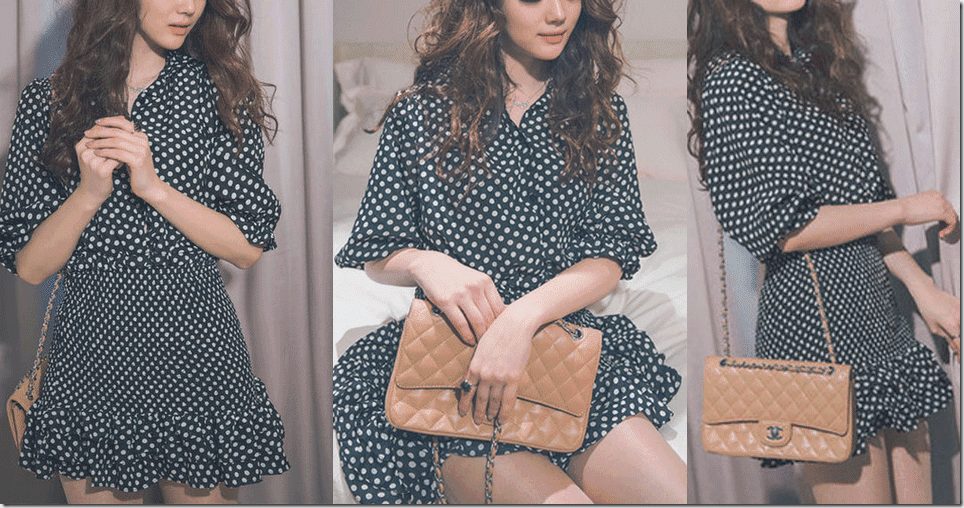 ♥ smocked waist polka dot dress ← SHOP HERE
---
A note for the shoppers:
If you ladies decide to shop any of the dresses listed above or anything from YESSTYLE, be sure to type VDAY5 at checkout to get $5 off $49 on your first purchase (for new shoppers only!).
So, what do you think of my polka dot dress list? Do you like any of them? Share your thoughts below – you know I read them and will reply, pronto if my cats are not distracting me with their cute little poses, right?
"Everything starts from a dot." — Wassily Kandinsky
Disclosure: This post contains affiliate links, which means that if you click on one of the product links, a small commission may be credited to this site.
Love this post? Share it with your friends! Follow us for more fashion inspiration:
♥ Twitter ♥ Facebook ♥ Google+ ♥ Bloglovin ♥ Pinterest ♥ Polyvore ♥
© All images are copyrighted by their respective authors.
Here on Fashionista NOW, our one and very own Miss Reverie showcases the latest in fashion trends and its various social implications in our everyday lives. You may read more of her at REVERIE SANCTUARY.