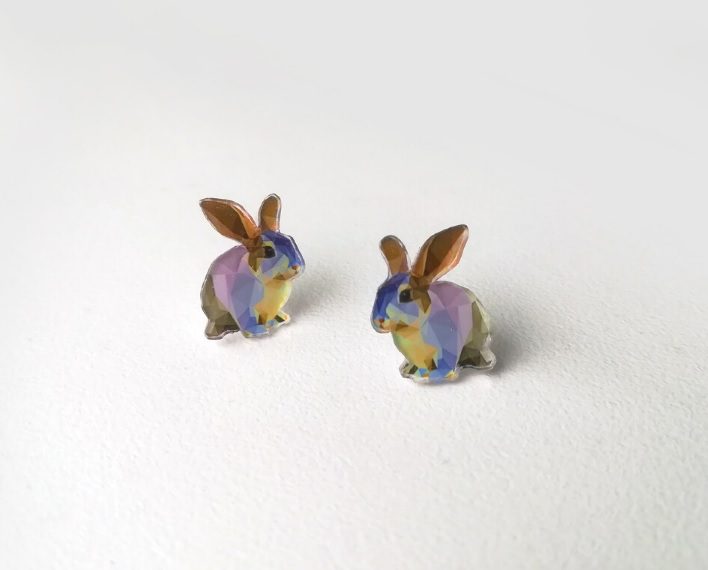 Disclosure: This post contains affiliate links, which means that if you click on one of the product links, a small commission may be credited to this site.
© All images are copyrighted by their respective authors.
Display rabbits on your ear lobes this coming Rabbit year!
According to Chinese astrology, the Rabbit year is upon us and it's time to hang some fun earrings that feature the fluffy animal on your lobes. Rabbits are cute indeed and often are a loved pet family member to many. It's not hard to see why rabbits take a rather adored position in the hearts of many even when there's no call for celebration. They're the embodiment of kawaii in nature.
For those looking to spruce up the new year's lobes with something rabbit-shaped, today's post is dedicated to you. Rabbit-themed earrings are aplenty and they're about to get even a bigger competition this year as designers get extra creative with incorporating the cute bunny in their jewelry designs.
The delicate tiny rabbit earrings made in your favorite metals are especially versatile for every occasion while the bold interpretations in glittery and colored formats can easily be part of a more quirky and carefree outfit styles.
Without further ado, here are our curated rabbit earrings to get you in the mood for the Year of the Rabbit:
Rabbit earrings to get your ear game on point this CNY 2023:
What do you think of these CNY 2023 rabbit earrings? Which pair would you love to wear? Share below – I'm always thrilled to hear from you!
Till the next earring post, take care of your health, do what you love, smile a little bit bigger, laugh a little bit louder and most of all: let all you do spring from that gooey soft corner in your heart!
To independent jewelry makers: Get in contact with us so we can share your unique creations in this space!
Cheers!
Are you an independent jewelry artist with a collection of unique earrings you're excited to show to the world? Drop us a message so we can have your designs featured here!
Stay inspired, eat healthy and be emphatic to others you meet in your path! We may be outwardly different but we're all the same life stuff on a journey. Take care!
Other lunar new year 2023 inspo: