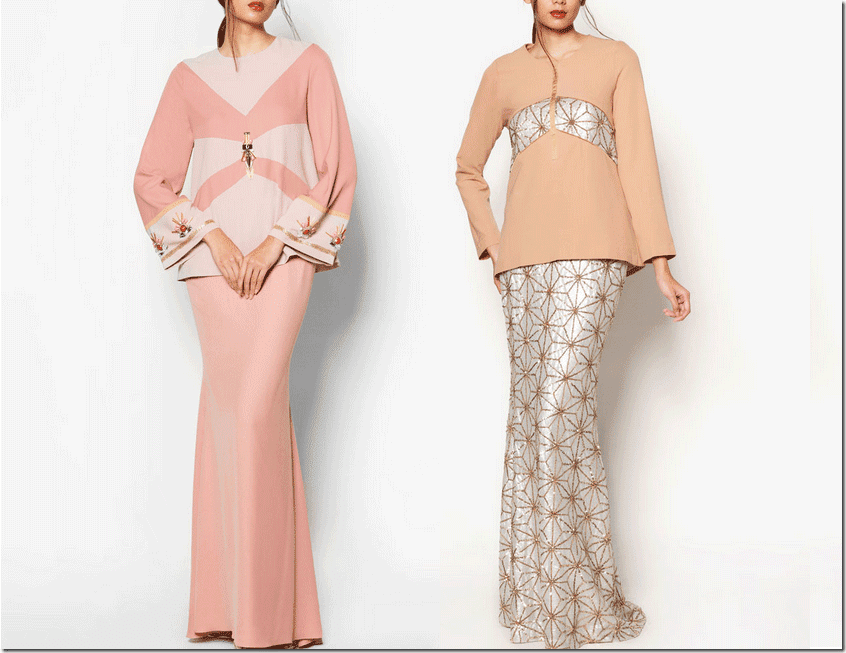 Pre-order collections for Raya 2015 from our various local fashion designers are piling up and you sure don't want to miss out on the very best in party-ready dresses and modern slash traditional wear they are offering now, right?
Before we dive into the dresses and modern baju kurung curated from Jovian Mandagie's ready-to-wear Raya 2015 collection, let me tell you a little bit about the kind of Eid outfit that is so right up my alley at the moment. The gaudy prints and in-your-face color-block iterations are so long over.
In terms of color, I find comfort in basic go-to muted nudes (hues in creams, beiges, dusty pinks and other pastel options) and classic black, white and red. The dreamy color palette of the barely-there hues are most soothing to the eye and they allow so much room for accessorizing.
Structure-wise, the kind of dresses with simple peplums are the best. Instead of a poofy flared skirt, a slim long one with a mermaid-style construction at the bottom is lovely. A sarong styled in a midi pencil cut is pretty when paired with a more flowy kaftan style tops. Kimono-style sleeves are much preferred as are the three-quarter roomy sleeve styles seen on baju kurung Kedah and the kebaya variety.
So what has this got to do with anything?
Well, we all know that Indonesian-born Jovian Mandagie's been drawing inspiration from the Art Deco era and that he's not afraid to apply his mad love for color-blocking and embellishing with laces and beadwork onto his dresses. When I first glanced through his ready-to-wear collection, I thought I wasn't going to find anything minimalist and will happily resort to sulking.
And then, I spotted these ethereal beauties (below) and my heart skipped a few beats. The price tag on them could very well stop your heart but if you've been saving up to treat yourself and your loved ones, surely these dresses are begging to be transported into your closet, right?
♥ | dusty pink art deco inspired baju kurung ← SHOP HERE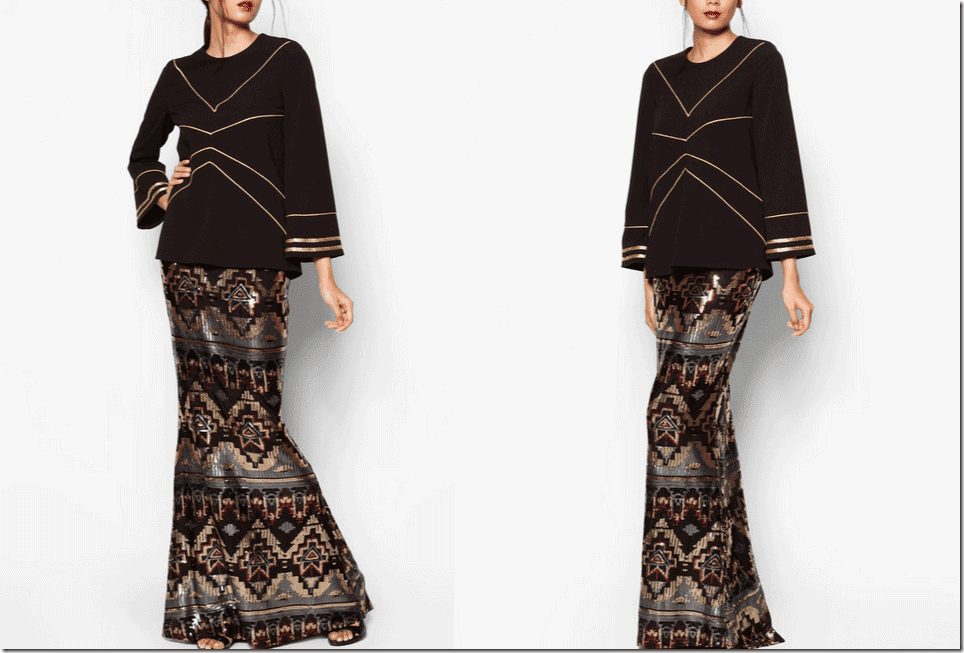 ♥ | black art deco inspired baju kurung ← SHOP HERE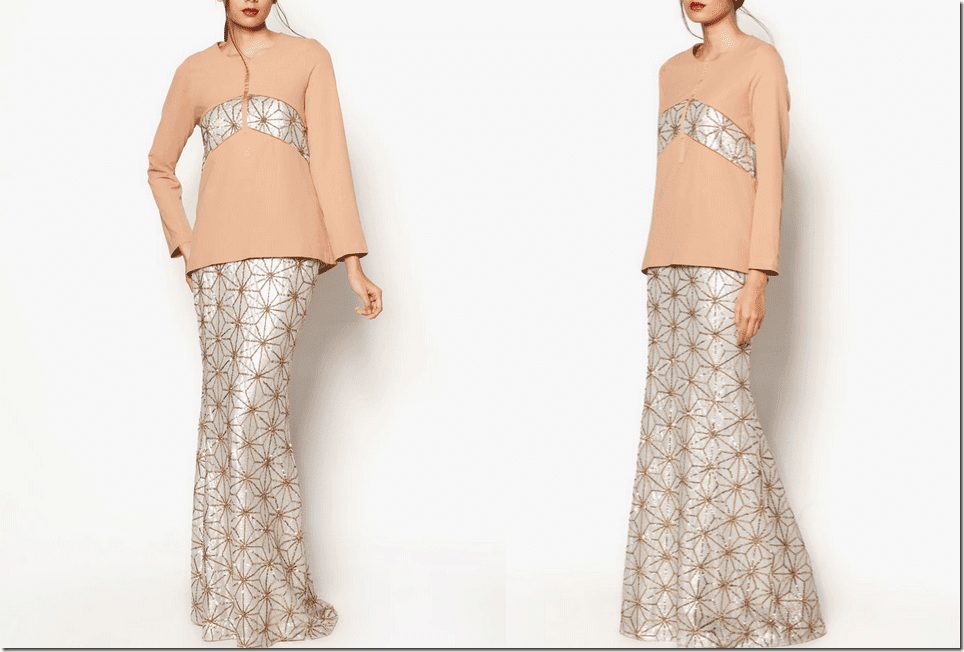 ♥ | being art deco inspired sequined baju kurung ← SHOP HERE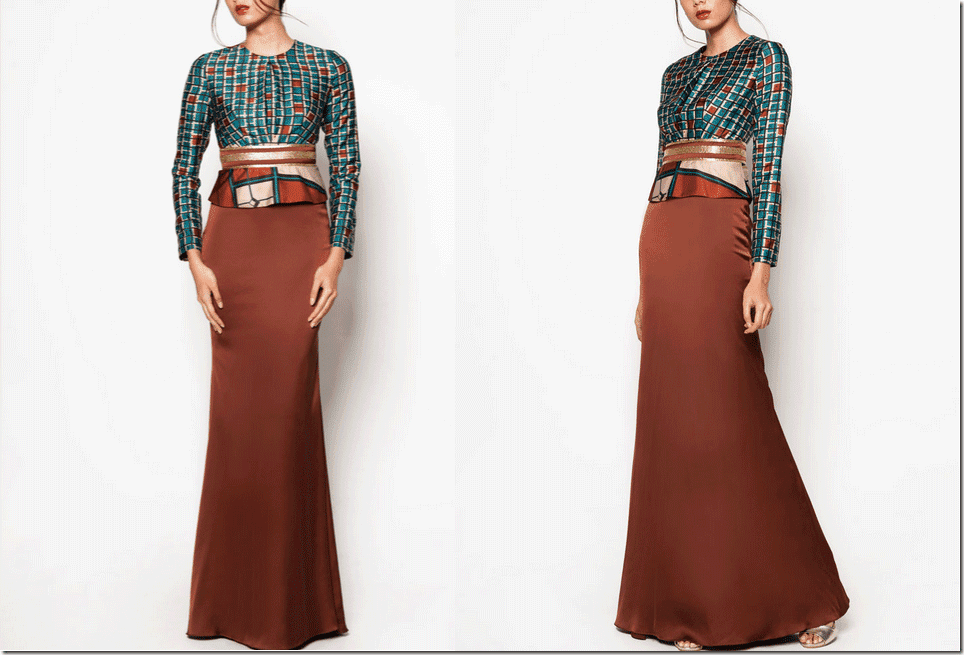 ♥ | geometric peplum dress ← SHOP HERE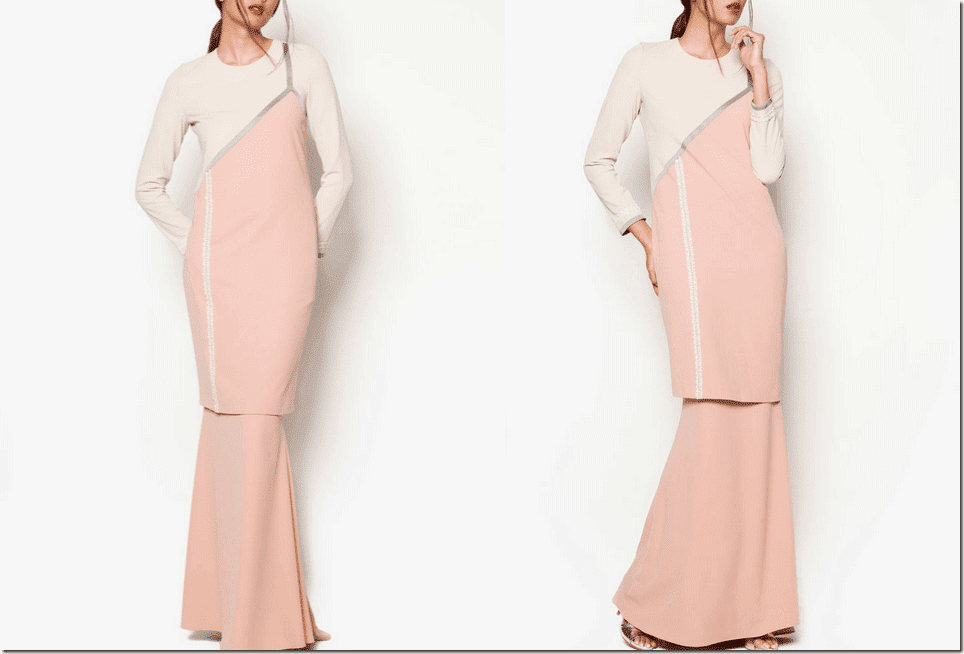 ♥ | dusty pink embroidered baju kurung ← SHOP HERE
♥ | embroidered lace peplum dress ← SHOP HERE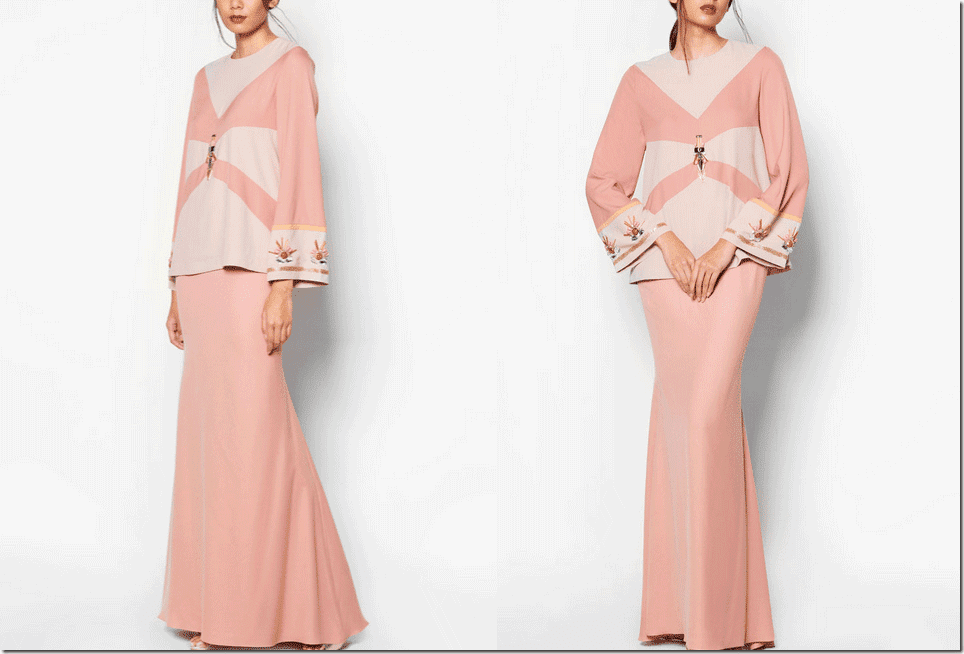 ♥ | dusty pink embroidered geometric baju kurung ← SHOP HERE
Which dress/baju kurung do you see yourself dreaming to wear for the upcoming Hari Raya Aidilfitri? What other outfits for Eid would you like us to feature? Share below!
"One man's style must not be the rule of another's." — Jane Austen
Disclosure: This post contains affiliate links, which means that if you click on one of the product links, a small commission may be credited to this site.
Love this post? Share it with your friends! Follow us for more fashion inspiration:
♥ Twitter ♥ Facebook ♥ Google+ ♥ Bloglovin ♥ Pinterest ♥ Polyvore ♥
© All images are copyrighted by their respective authors.
Here on Fashionista NOW, our one and very own Miss Reverie showcases the latest in fashion trends and its various social implications in our everyday lives. You may read more of her at REVERIE SANCTUARY.