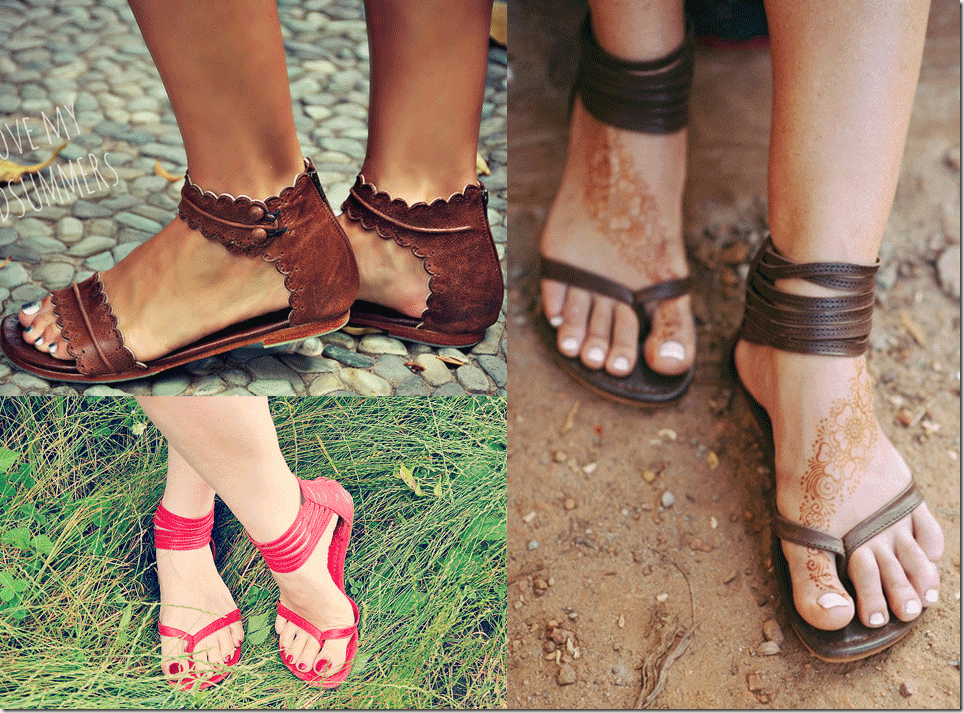 If you're about comfortable flat summer sandals, minimalist (but still fun) in design and last a long time, then this piece is made for you.
I'm all about comfortable flat shoes and sandals and how I've survived without knowing the existence of this brilliant Bali-based Etsy shop called ELF simply escapes me! Their shoes (and bags!) are beyond swoon-worthy. Their handmade leather flat sandals especially are my top favorite as my boxy feet love me some easy-to-slip-on summer sandals with back zip closures.
I love ankle straps and the kind that I go mad for must carry the back zip closure as I have no patience for buckles. If they don't feature zip closures, I'd prefer the ankle strap to be stretchable so I can shove my big foot in quickly as I'm classy like that.
It's just that I really do like my footwear to be on the practical side as who has time for sitting around or bending down for ten minutes to fuss around with dainty buckles that won't cooperate when you really need to dash, right?
Ever since I found ELF, where all things leather are made by hands in Bali, Indonesia — which was about a few hours back — I just know I NEED to feature their gorgeous summer sandals that my feet are aching for and hopefully, you'll like them too, if you share the same liking for flat sandals with the kind of fuss-free ankle straps I'm always eyeing for in stores but they just don't make them where I am for some reason.
Without further ado…
7 Gorgeous Leather Flat Summer Sandals To Treat Your Feet Right Now:

♥ | ankle strap gladiator style leather sandals ← SHOP HERE
A little bit about ELF: Since they're based in Bali, Indonesia, all their designs are created on the beautiful island, handmade with the highest standards. Each sandal you see here is created by hand and is made from finest quality of genuine leather.

♥ | deep red flat leather sandals ← SHOP HERE
The tailors that use their very hands to craft these wonderful sandals get proper training, appropriate time off, fair wages, and are treated with the utmost respect, as ELF practices fair trade production.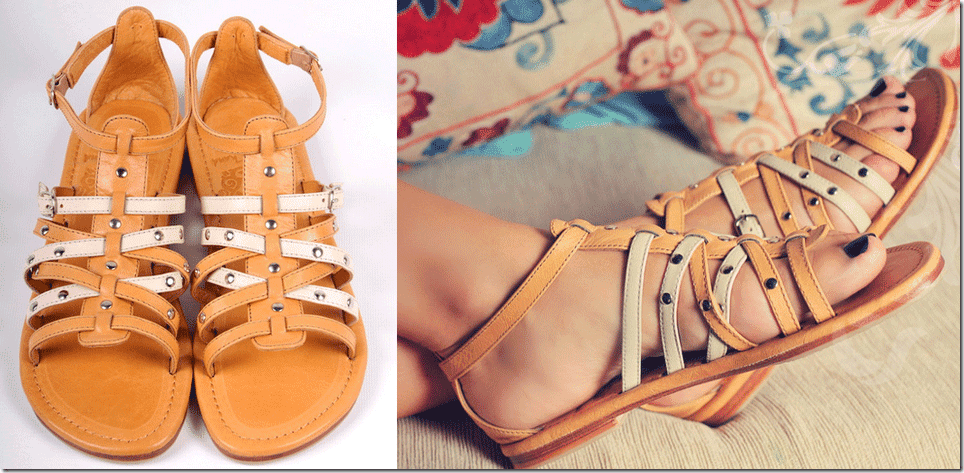 ♥ | gladiator style strap leather sandals ← SHOP HERE
With these genuine leather sandals, time is on their side. If you like the vintage look of worn leather, you'll see that with time, they get even more beautiful as the leather becomes softer with use.

♥ | royal blue ankle strap leather sandals ← SHOP HERE
If you're all about respecting the earth that we temporarily roam in, ELF's business model is founded on the principles of sustainability.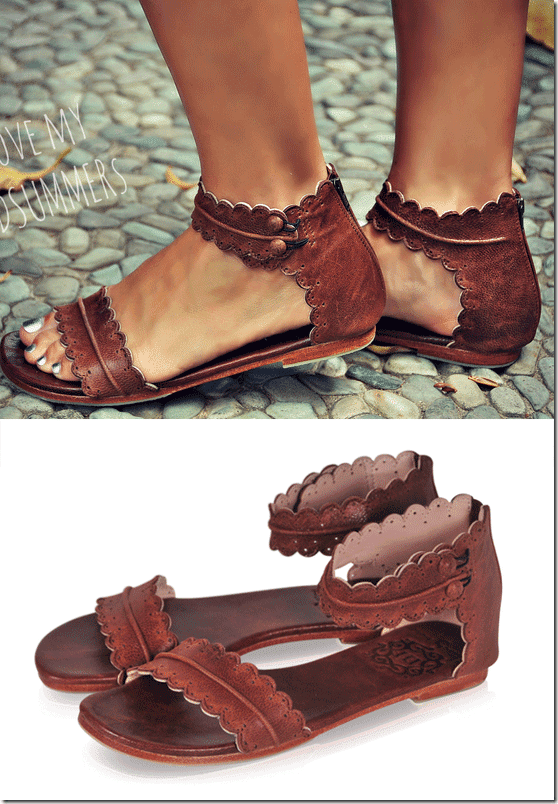 ♥ | vintage brown boho flat leather sandals ← SHOP HERE
All of the materials used are supplied locally to support the community. All items are environmentally-friendly as they do not use large manufacturing machines and thus, consume less energy. Recycled materials are used to package their products and this includes the use of recycled cocoa paper for printing purposes.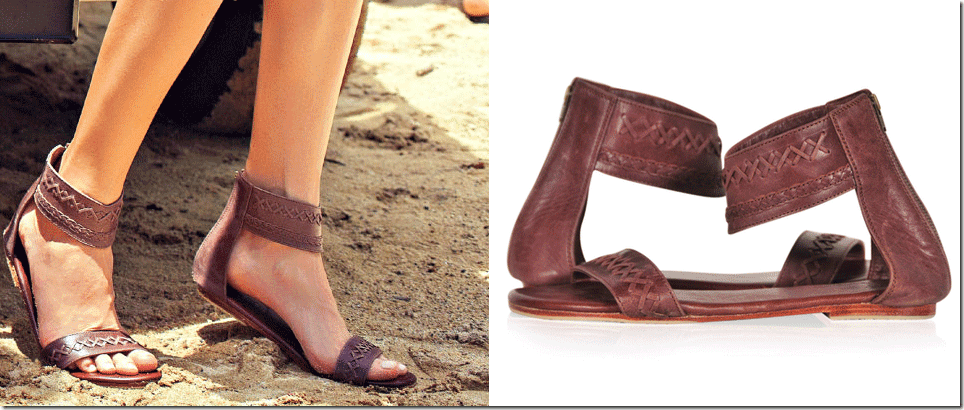 ♥ | vintage brown boho leather sandals ← SHOP HERE
With handmade leather sandals that are also hand-dyed, there will be slight color variations which is a mark of a true handmade product. Please keep this in mind when ordering anything online. Factor in your screen display setting and other customers' reviews to be sure that the color of the sandal will be to your liking.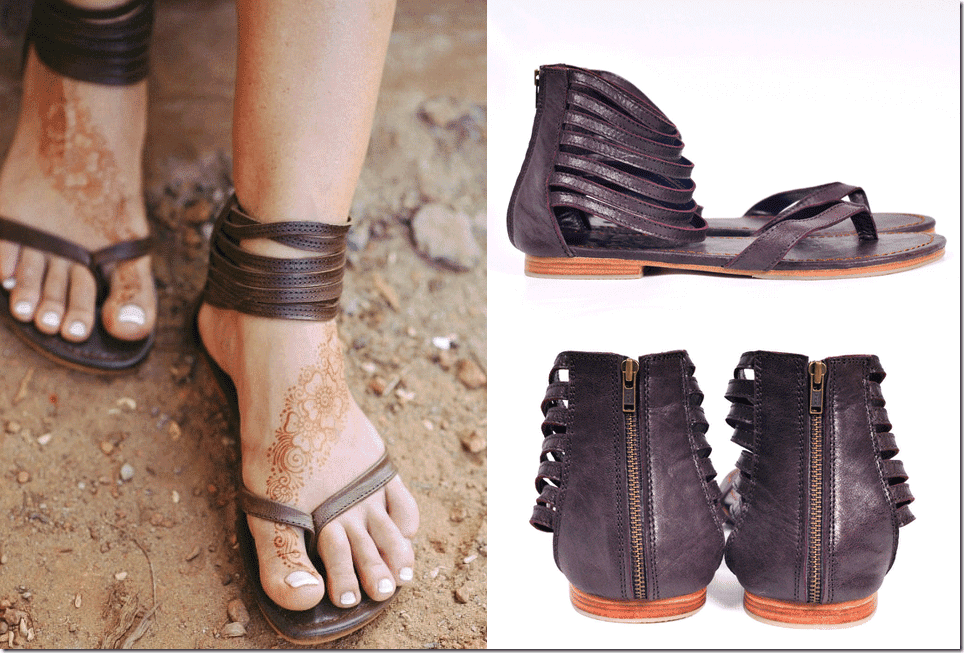 ♥ | dark brown leather thong sandals ← SHOP HERE
For any customization needed or queries about your foot size, feel free to contact the ELF team as they will do their best to assist!
What do you think of these flat summer sandals? Which is your favorite? Share it below – I'd love to know!
"You want to fall in love with a shoe, go ahead. A shoe can't love you back, but, on the other hand, a shoe can't hurt you too deeply either. And there are so many nice-looking shoes." — Allan Sherman
Disclosure: This post contains affiliate links, which means that if you click on one of the product links, a small commission may be credited to this site.
Love this post? Share it with your friends! Follow us for more fashion inspiration:
♥ Twitter ♥ Facebook ♥ Google+ ♥ Bloglovin ♥ Pinterest ♥ Polyvore ♥
© All images are copyrighted by their respective authors.
Here on Fashionista NOW, our one and very own Miss Reverie showcases the latest in fashion trends and its various social implications in our everyday lives. You may read more of her at REVERIE SANCTUARY.