Disclosure: This post contains affiliate links, which means that if you click on one of the product links, a small commission may be credited to this site.
© All images are copyrighted by their respective authors.
Earrings do so much to your look that it's a crime not to take advantage of their presence. For chic earrings that you can wear to elevate an everyday look and also spice up your dressed up ensemble, we have something you'd definitely want to check out!
I'm a sucker for statement earrings in gold  and the new earrings from Janna Conner have my eyes at hello!
They're kind of a classic reinterpretation of everything you adore in earrings and whisper contemporary with a brush of 80s' love for the oversized bling. Large earrings in classic formats like these are far from intimidating as they are kept versatile in materials like acrylic, alloy with an 18K gold plating. For sensitive ears like you and I, surgical steel posts complete the earrings with a touch of love.
These earrings are shipped in a branded jewelry pouch and box so you can experience the pleasure of gifting them to yourself or a loved one. 
Let us gaze at each one of the earrings in the list and appreciate their design now, shall we?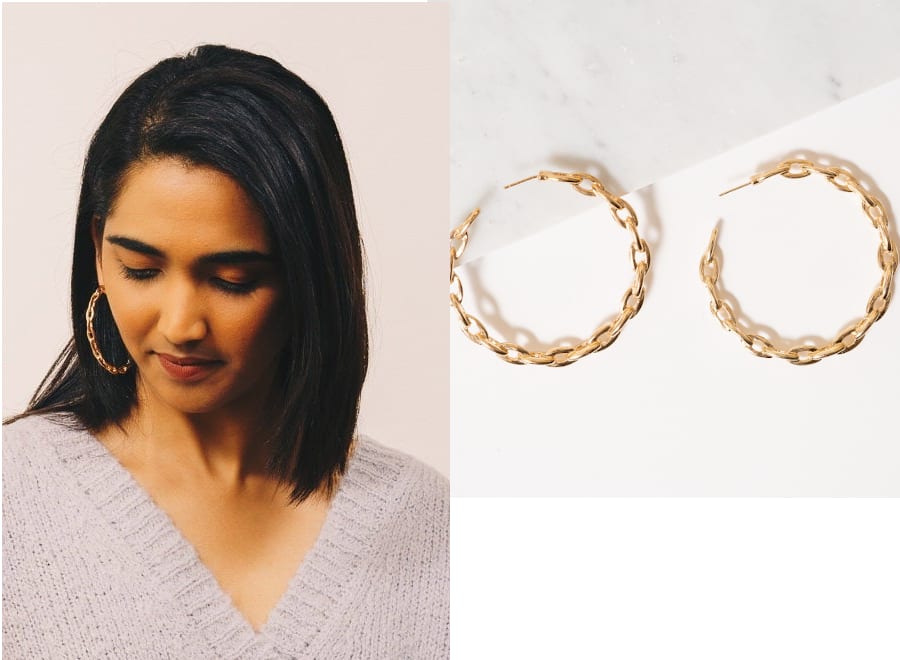 Up the style ante of your hoop game with a gold chain reiteration. The oversized form will frame your face so beautifully and captivate anyone who's looking!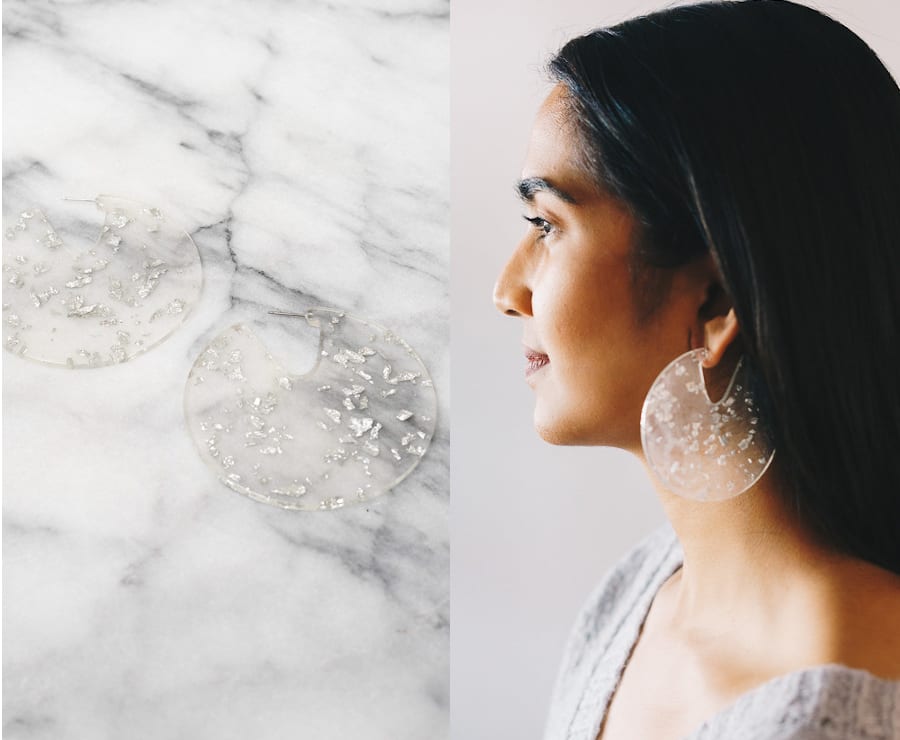 For an unexpected ear adornment, look no further than these acrylic pair! Silver leaf flake accents the oversized earrings allowing light to filter through in the most delightful way possible. These are also available in gold.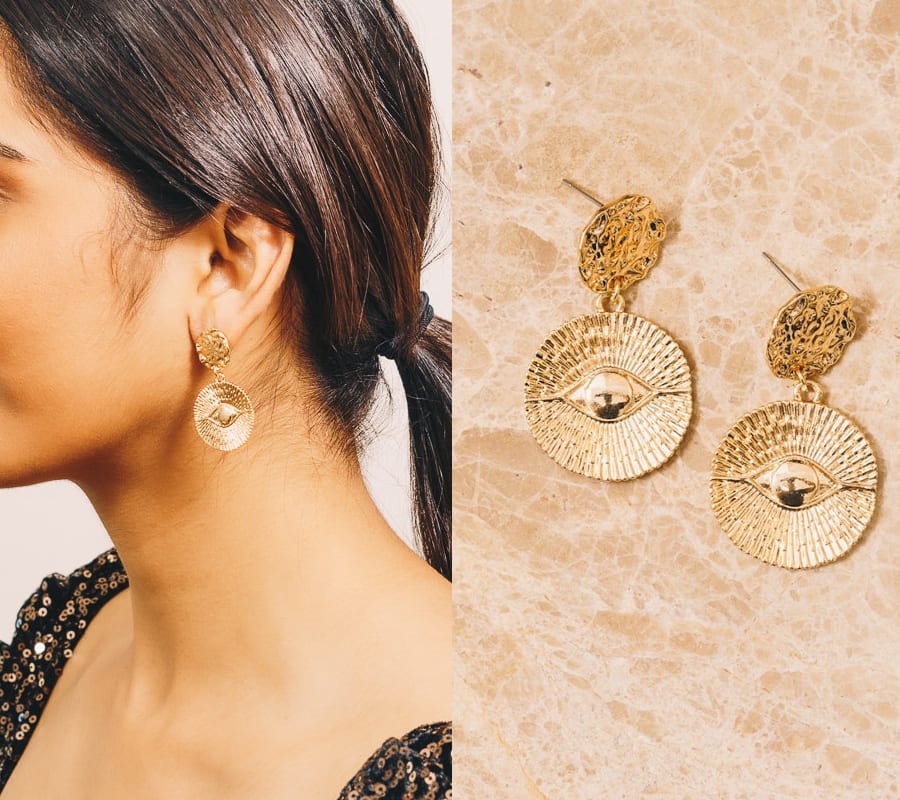 This dangle stud earrings capture your sight with their textural interest and exquisite appeal. Without a doubt: The ornate pair will enliven your minimalist look and charm your bohemian one too!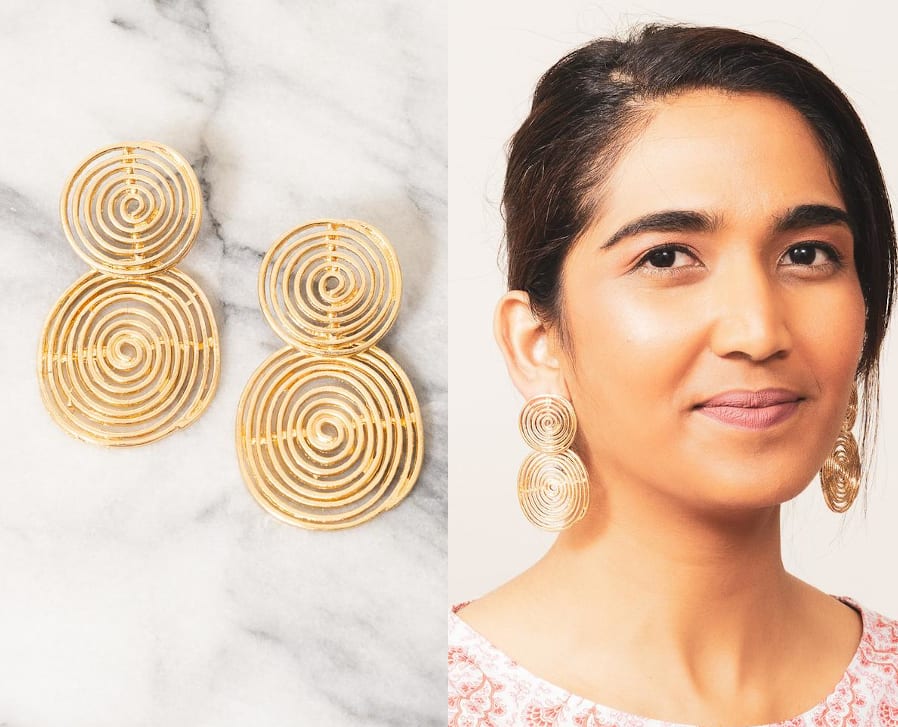 Spiral lovers, wait no more. These awe-inspiring double spiral earrings are awaiting to make your lobes their home!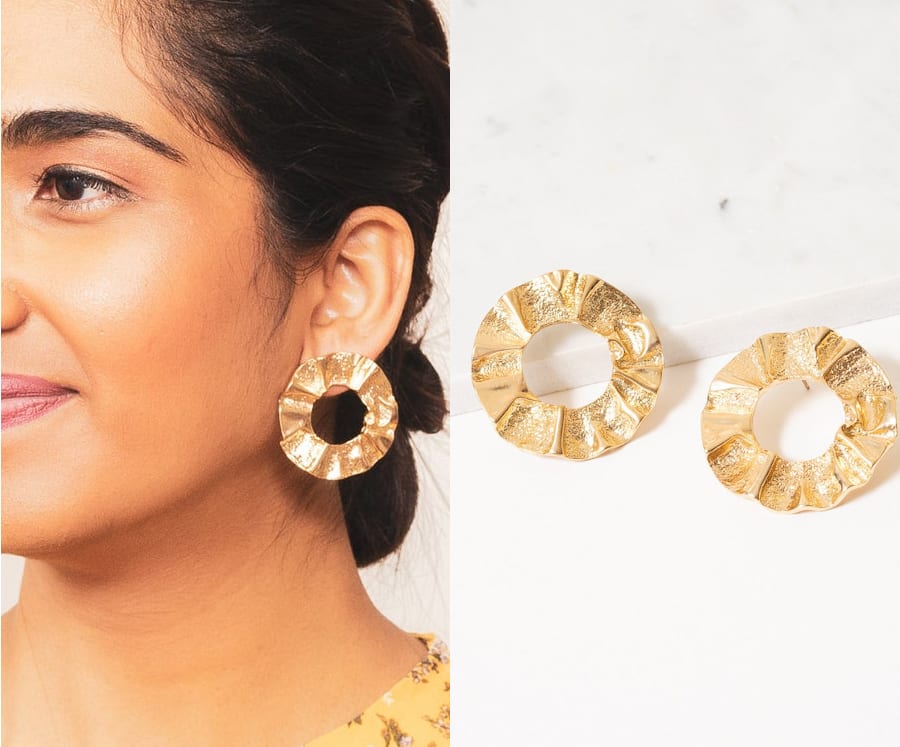 An earring with personality to complement your charming disposition, who ever can say no? Crafted with am asymmetric textured design, these are the circle earrings your party lobes live for!
Love the earrings? Then, do give Janna Conner a check out to view these earrings in greater detail and get inspired!
For more earring design inspiration and trends, you may find the posts below helpful: