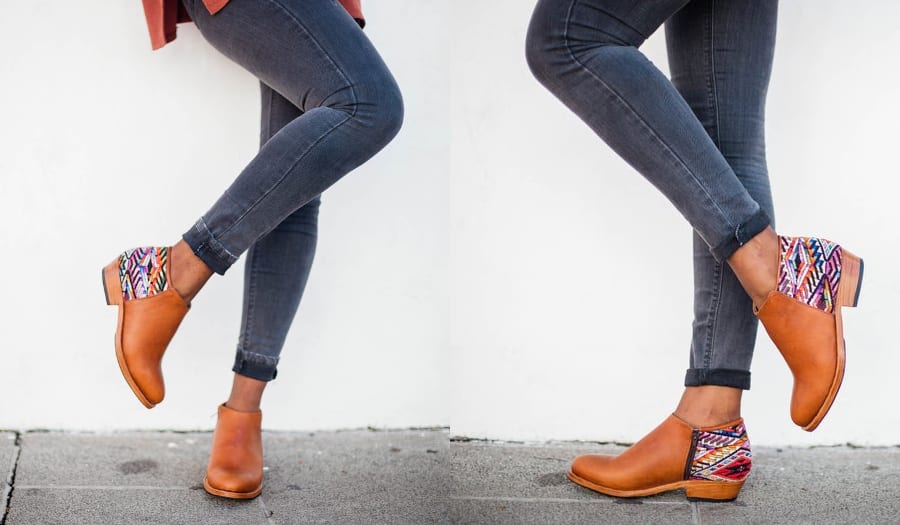 Up the ante of your ankle boot style game with something unexpected: geometric textile patterns!
Ankle leather boots are the epitome of cool-girl footwear you can't not notice them when you see someone walking by wearing even the most basic beaten pair. Well, at least, that's how I usually can't resist noticing them. I love the way it's cut to graze just by the sweet spot of your ankle and with the right bottomwear, usually, a pair of skinny jeans cuffed just so, allow a peek of skin to show.
With these handcrafted leather boots I spotted on  my casual trawl on Etsy, they go a step further by introducing a textile interest in the form of a huipil paneling – a traditional garment that is made of 1 to 5 pieces of cloth worn by indigenous women from central Mexico to Central America.
You're able to choose from an array of patterns that are available to customize your leather ankle boots. The leather itself features 4 different color options: tan, black, dark brown and chocolate brown. If you're a fan of a whimsical pop of color and print, then these boots may just be right up your alley. I
Let's scroll on down and enjoy the leather shoe masterpieces from Amara Collective.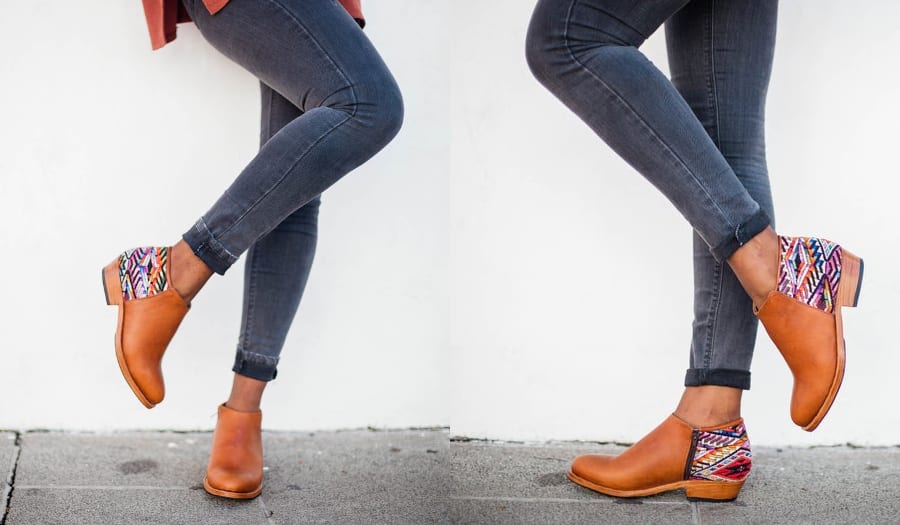 Tan Ankle Geometric Accent Leather Boots
So chic with a touch of tribal geometric, these leather boots are crafted Amara Collective's partner shoemakers in Guatemala from luxurious, locally-sourced leather.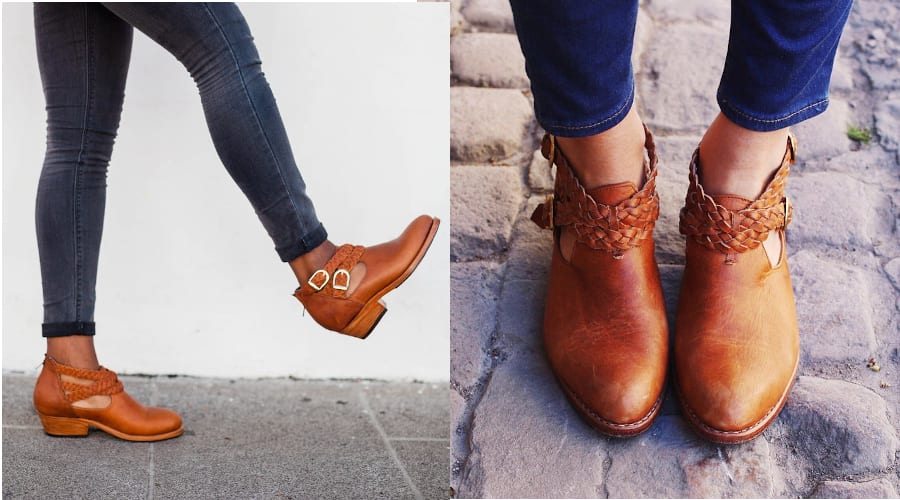 Boho Braided Leather Ankle Boots
A reinterpretation of the cut-out boot trend, these are rendered with braided straps for a look that is unique and textured. Gold-colored metal buckle brings on a modern chic vibe to go with your favorite ensemble easing into your needs for the day and night.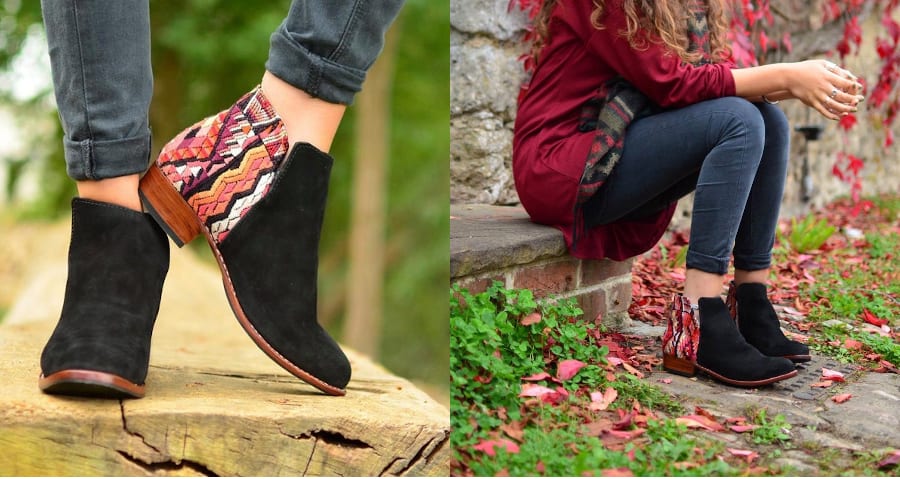 Suede Ankle Geometric Accent Leather Boots
For those absolutely in love with the feel of suede, here's an option for you! Their colorblocked appeal is simply hard to resist. Eye-catching handwoven huipil panel lends an unexpected visual interest.
Disclosure: This post contains affiliate links, which means that if you click on one of the product links, a small commission may be credited to this site.
© All images are copyrighted by their respective authors.
For more unique footwear styles and designs from shoemakers who stand by their own crafts, you may find these posts useful: