Credit | Darya Kamalova
Brown is one of Autumn's most easily loved colors. Let us show you the way to get down with the shades of brown!
The color brown comes in various shades, from the darkest of chocolate to the lightest of nude/cream. There will be a brown shade that will work for your complexion and the aim is to find one with a specific underlying tone that you like the best.
In line with the modest dressing method of the year with casual comfort threading across all wardrobe styles and a penchant for the minimalist color palette, brown seems to fit right in.
Colors set the mood of spaces, faces and this is true for our wardrobe too. The pairing of brown with other neutral colors like black, navy, white and khaki green is one of my go-to as it's hard to go wrong with classic conservative color combos. Brown like black is a color most often seen on bags, belts and shoes for both sexes and will ease right into any wardrobe for both work and play.
Though it might seem as though a fresh style cannot be derived from the use of such a safe color, that can be further from the fashion truths set up straight by the fashion imagery below.
6 ways to wear brown with style pointers to nail it like a true fashionista:
♥ camel brown coat |
Stéphanie Ruijter
Pop a long coat or cardigan in brown over a basic white-and-black tee-and-jeans number. Tie the look together with a statement leopard shoe in black and brown print. Finish off with a pair of brown sunglasses and a structured bag in shiny black.
Fashionista NOW: Chic Brown Outerwear Fashion Inspiration
♥ camel brown midi pencil skirt – Zara | Cara Jimenez
Here's dark navy and brown outfit iteration that combines comfort and easy style. A navy jumper worn with a pencil skirt in brown with a vertical black and white lines running from the waist to the hemline, injecting a visual pop of interest. Black boots complete the look.
♥ sweater | Veronica P.
Oversized and slouchiness reign the fashion vocabulary this year. Take advantage of the relaxed silhouette without sacrificing style by pairing a chunky cowl neck sweater over a dress in a similar camel brown shade. Finish off with a pair of white trainers, brown hat and a brown roomy bag.
♥ brown dress – Massimo Dutti | Ramona Moldovan
A shift dress style never goes out of trend. Rendered in brown, you can call it your other cool LBD to be worn with chic gold accented accessories.
♥ brown sweater + brown boots | SaeA Eom
Black combat boots are everywhere. Spice it up with an alternative: the rustic brown variety. Go the girly route by wearing them with an ensemble comprising of a brown sweater (worn over a shirt) and a dark green pleated skirt. Make sure the printed sleeves and collar of your shirt peek through along with your dark green socks. Optional: green beret hat.
♥ faux leather bag – Forever 21 + strappy sandals – H&M | Xi Voon Tan
Accessorize with a brown bag and a pair of strappy sandals for a fool-proof way of wearing brown. Keep your wardrobe loose and androgynous by wearing a floral button-down with a loose-fitting cuffed pants.
MORE brown outfit style ideas:
♥ | creative set designed by beautifulnoise
♥ | creative set designed by strayalley
♥ | creative set designed by Berina
♥ | creative set designed by Yamilet
♥ | creative set designed by An Italian Brand
My favorite picks in shades of brown from Zalora MALAYSIA (all under RM80.00):
SHOP F Block long sleeve jacket HERE
SHOP Zalora spliced shift dress HERE
SHOP F Block net short skirt HERE
SHOP Ezra by Zalora basic butterfly sleeve top HERE
SHOP Club Zen jeggings with lace rose print HERE
SHOP Something Borrowed studded kimono cardigan HERE
My favorite brown shoe picks from Zalora MALAYSIA (all under RM80.00):
SHOP Velvet strappy sandals HERE
SH0P Rubi teardrop flats HERE
SHOP Sidewalk lace up classic oxford shoes HERE
SHOP Sidewalk mid cutout brogues HERE
Remember to key in the #ZALORAMY voucher code at checkout: ZBAPedJ to get a 15% OFF. Valid for FIRST TIME purchase (for those in Malaysia/Brunei) on all items site-wide unless stated otherwise.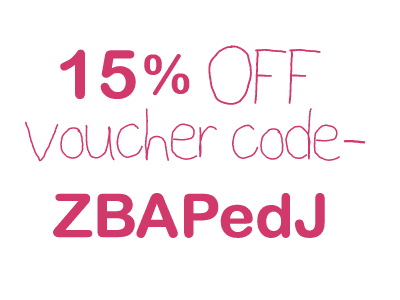 DO you have a favorite brown colored item that you'd love o lay your paws on? What do you think of the brown color fashion trend? How would you style a brown-themed outfit? Share below and let us know!
"Mere color, unspoiled by meaning, and unallied with definite form, can speak to the soul in a thousand different ways." —Oscar Wilde
Love this article? Love us more here:
♥ Twitter ♥ Facebook ♥ Google+ ♥ Bloglovin ♥ Pinterest ♥ Polyvore ♥
© All images are copyrighted by their respective authors.
Here on Fashionista NOW, our one and very own Miss Reverie showcases the latest in fashion trends and its various social implications in our everyday lives. You may read more of her at REVERIE SANCTUARY.