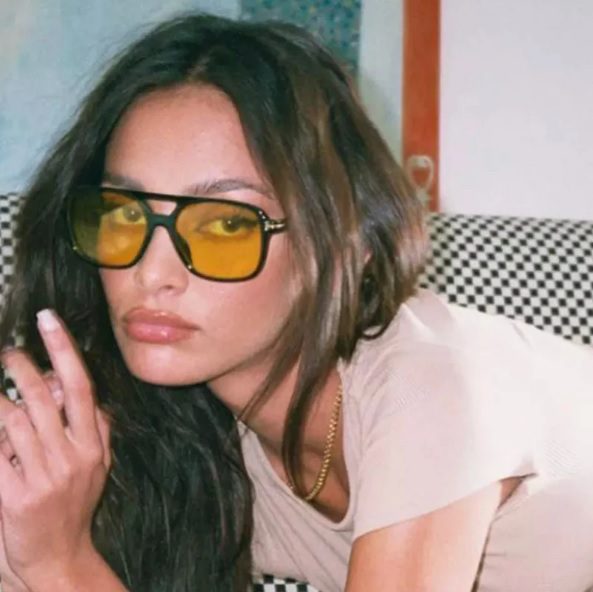 Disclosure: This post contains affiliate links, which means that if you click on one of the product links, a small commission may be credited to this site.
© All images are copyrighted by their respective authors.
Switch the mood of your outfit up with retro sunglasses.
I love retro sunglasses and am certain I'm not the only one. Something about donning these sunnies switches up the look quite unlike any other accessories. Want to add a tad of nostalgia in your getup, simply add VINTAGE or vintage style sunglasses. You're good to go. Plus, nothing keeps your eyesight in check than keeping the eyeballs comfortably shaded in a pair of stylish eyewear that whispers nostalgia.
My kind of retro sunglasses lean on the oversized range as I've got some face real estate. Anything medium to small in the lens department will make my face look larger than life itself. I love colored lenses of the vintage choc/red/tangerine kinds. Yellow ones are great for nighttime driving they said but I rarely enjoy nighttime driving unless someone else is driving hahah.
Anyways, if you're looking to spruce up  your sunglass game with something from the past, allow yourself to scroll down our curated list of vintage sunnies.
These are fun and will definitely add an extra spice to your looks. Whether you're clad in a modern garb or wearing an outfit with a retro twist, the right pair of retro sunnies will simply ADD oomph to your look.
Retro sunglasses to get you into a nostalgic holiday mood:
So folks, what do you think of these retro sunglass fashion trend? Are you all about it? Share your thoughts – We love hearing from you.
Till the next post, take care of your precious self, do what you love, smile from your heart, laugh from the belly and most of all: let all you do spring from that gooey soft corner in your heart!
To independent jewelry makers: Get in contact with us so we can share your unique creations in this space!
Are you an independent jewelry artist with a collection of unique earrings you're excited to show to the world? Drop us a message so we can have your designs featured here!
Stay inspired, eat healthy and be emphatic to others you meet in your path! We may be outwardly different but we're all the same life stuff on a journey. Take care!