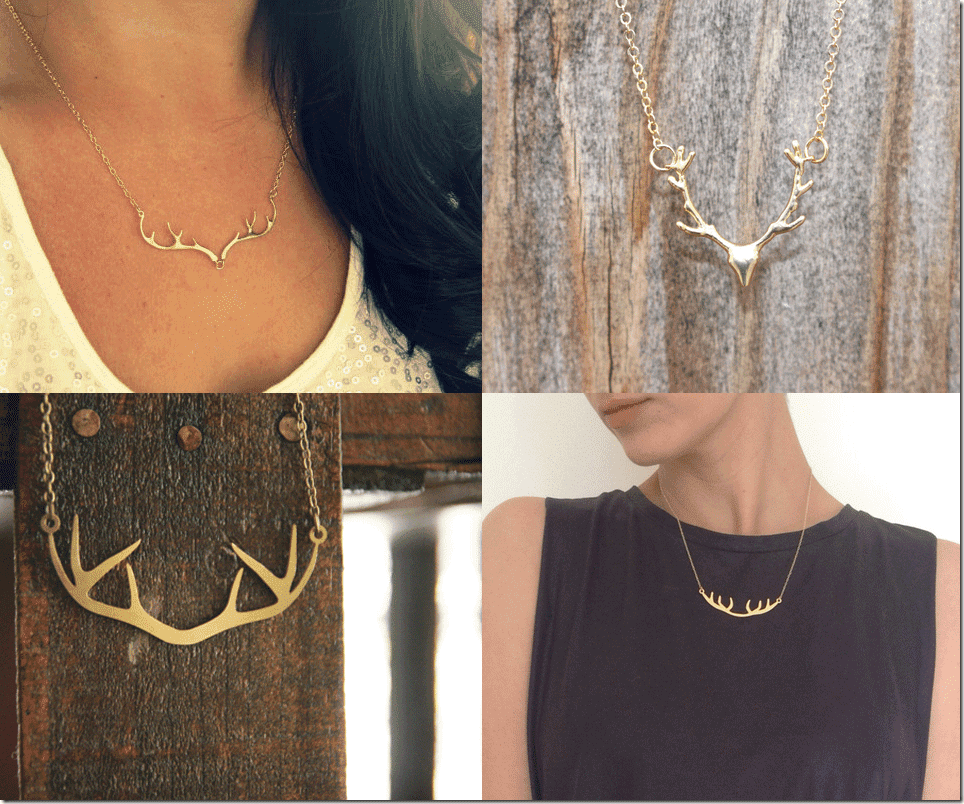 Antlers on necklaces — Find our favorite timeless jewelry picks featuring the beautiful branched horn of the deer.
Antlers, the faux kind, have been decorating walls of the modern homes, becoming a new favorite although the history of real antlers being used as trophies by hunters go way, way back. Alexander McQueen incorporated antlers into his bridal gowns evoking mythical creatures. Antler-shaped appliques were used as vivid adornment on gowns by Russian designer Valentin Yudashkin's collection for Autumn 2015 at the Paris Fashion Week.
The highlight of today's jewelry trend draws inspiration from the beautiful branched horn of the adult deer.
Utilized as a pendant for short to long necklaces, the faux antler necklace style I like features a simple design of the branched horn or horns in gold that isn't too large in size as it sits in the center like it's just a part of a decorative extension of the chain necklace.
Antler necklaces make a perfect winter or Christmas gift as they are associated with the reindeer. Something about them also appeals to the bohemian fashionistas. The deer dwells in the forest and is a symbol of pure and untainted innocence. The deer causes no harm to anyone, symbolizing the spirit of true peace.
Do you know that a deer sheds its antlers every five years? I find this interesting and reminds me so much of the the TV series, Hannibal as the deer's presence permeates throughout the series, haunting Will and the viewer alike. Should a deer be present in your dream or somehow appear for no particular reason (in other forms) in your waking reality, make it an excuse to look out for new perceptions and widen your horizon.
If you're eyeing to gift someone or yourself a necklace with antler(s) because of a special bond you have with the feisty yet cautious animal, the list below may help you get an idea or two: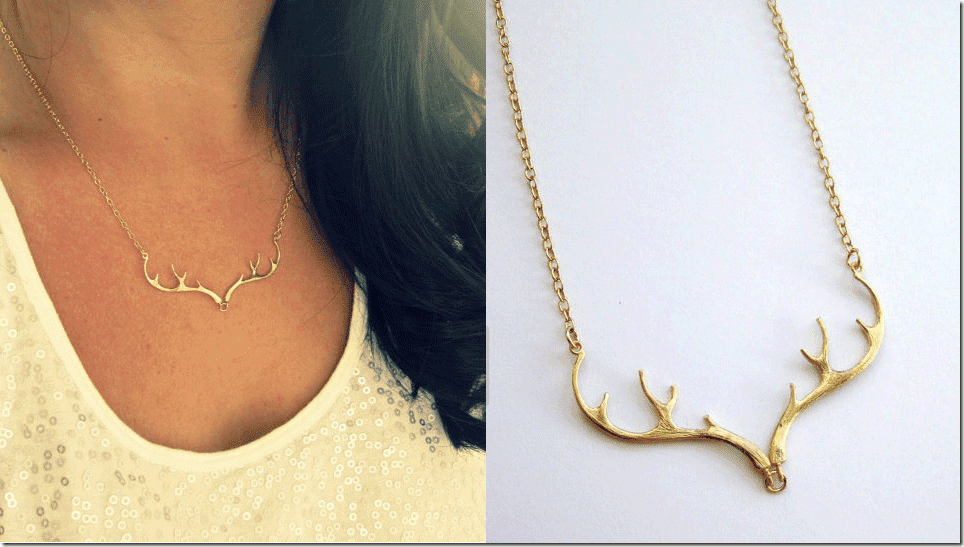 ♥ vintagestampjewels | delicate gold deer antler necklace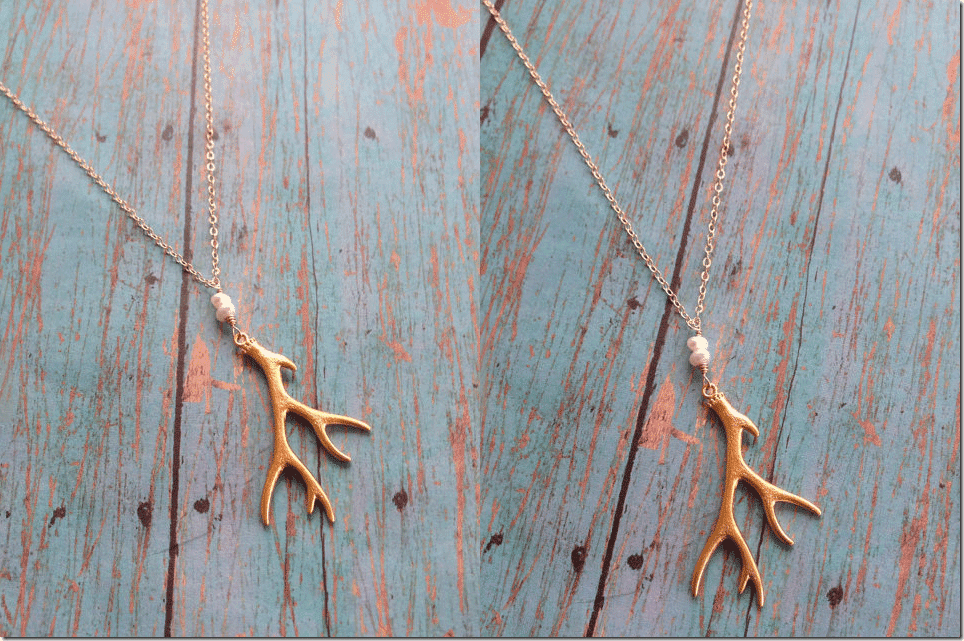 ♥ RoseWaterDesigns | gold pearl antler necklace

♥ peachtreelane | long gold boho antler necklace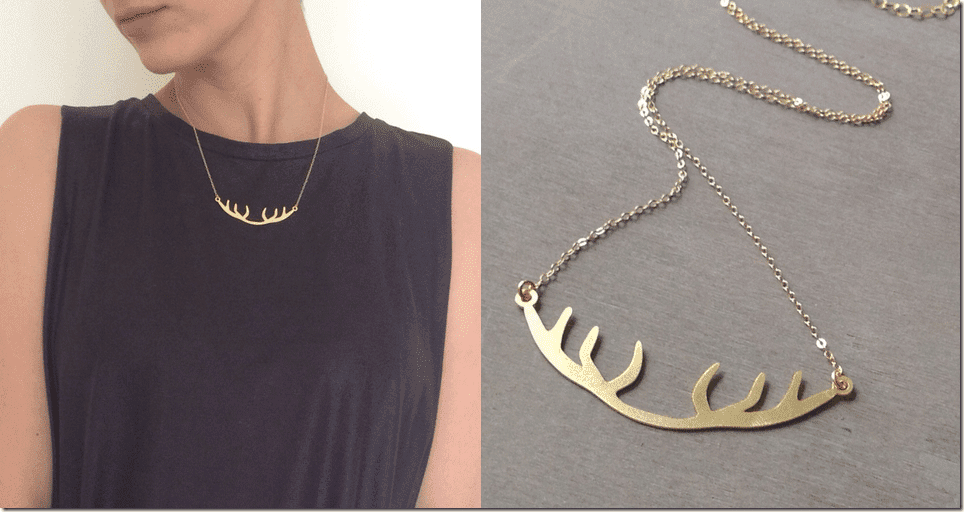 ♥ LuluMayJewelry | minimalist gold antler necklace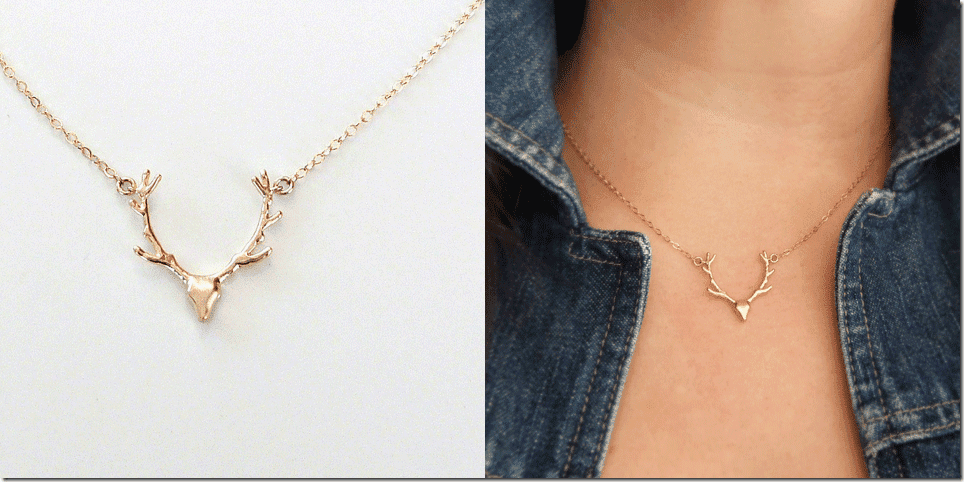 ♥ vintagestampjewels | small gold antler necklace

♥ ShinyLittleBlessings |sterling silver deer antler necklace
♥ Fr33na | tiny deer antler necklace
Which one of these necklaces do you fancy the most? What do you think about antlers as a symbol? Share below – I'd love to know!
"Style is timeless. It transcends generations – it's enduring. If you're thinking about fashion, it's of the moment. And that doesn't mean that it's not important at times to embrace trends and that type of thing, but style is less about trends than it is about how you carry yourself." — John Varvatos
Disclosure: This post contains affiliate links, which means that if you click on one of the product links, a small commission may be credited to this site.
Love this post? Share it with your friends! Follow us for more fashion inspiration:
♥ Twitter ♥ Facebook ♥ Google+ ♥ Bloglovin ♥ Pinterest ♥ Polyvore ♥
© All images are copyrighted by their respective authors.
Here on Fashionista NOW, our one and very own Miss Reverie showcases the latest in fashion trends and its various social implications in our everyday lives. You may read more of her at REVERIE SANCTUARY.