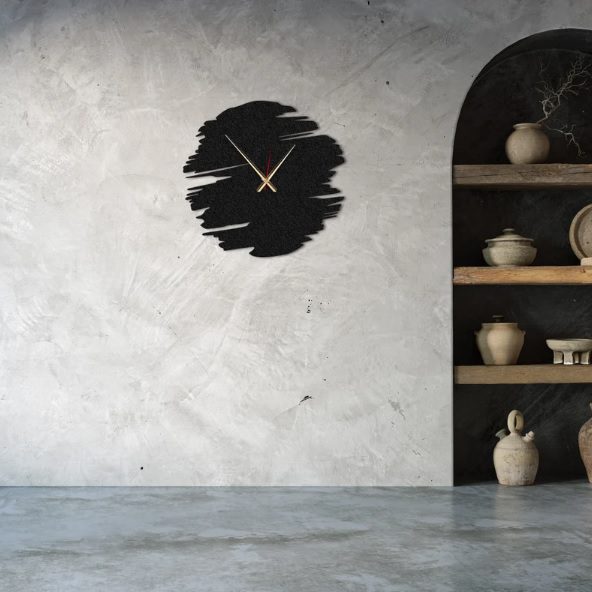 Disclosure: This post contains affiliate links, which means that if you click on one of the product links, a small commission may be credited to this site.
© All images are copyrighted by their respective authors.
Get your wall décor game all spruced up with unusual clocks this season!
Unusual clocks to decorate your modern spaces with an intention artistic flair: When utilitarian clocks enter the world of artistic expression.

Have you ever caught yourself staring at a clock and losing yourself in the moment after reading the time as revealed by the placement of the hands on it? I'm certain those that grew up with clocks will unite in this experience.
Clocks have a way of putting me in that state of mind. The face of a clock in my room has the ability take me to the past, present and future when I'm just casually daydreaming even if the clock is sadly no longer functional because I ceased changing the batteries on it a while ago.
Clocks used to carry very functional weight in the room they are in. They tell the time in homes back when I was growing up in the 80s. They need not be pretty as much as they have to be practical so one can instantly see what time it is. With a lot of ways to immediately tell the time now, clocks have entered into the realm of art to ensure that they still remain relevant in our modern homes.
Yes, they still do tell time but they can be an extension of something artistic that you would like to be expressed within the space they're in. If you're into intentional wall art, clocks can serve that purpose by being something the eye rests upon whenever you want to look at something just because.While there are tons of artistic clock styles out there, I have gathered a short list of 7 clocks that transcend the art of telling time making your space a little bit extra personalized and fun.
Enjoy these artsy clocks and don't forget to tell us your favorite clock design!
Clocks that are a work of art to add OOMPH to your space:
What do you think of these unique artistic clocks? Which clock design would you love to decorate your space with? Share below – I'm always thrilled to hear from you!
Till the next earring post, take care of your health, do what you love, smile a little bit bigger, laugh a little bit louder and most of all: let all you do spring from that gooey soft corner in your heart!
Cheers!
Stay inspired, eat healthy and be emphatic to others you meet in your path! We may be outwardly different but we're all the same life stuff on a journey. Take care!
Other fun objects to brighten space with: