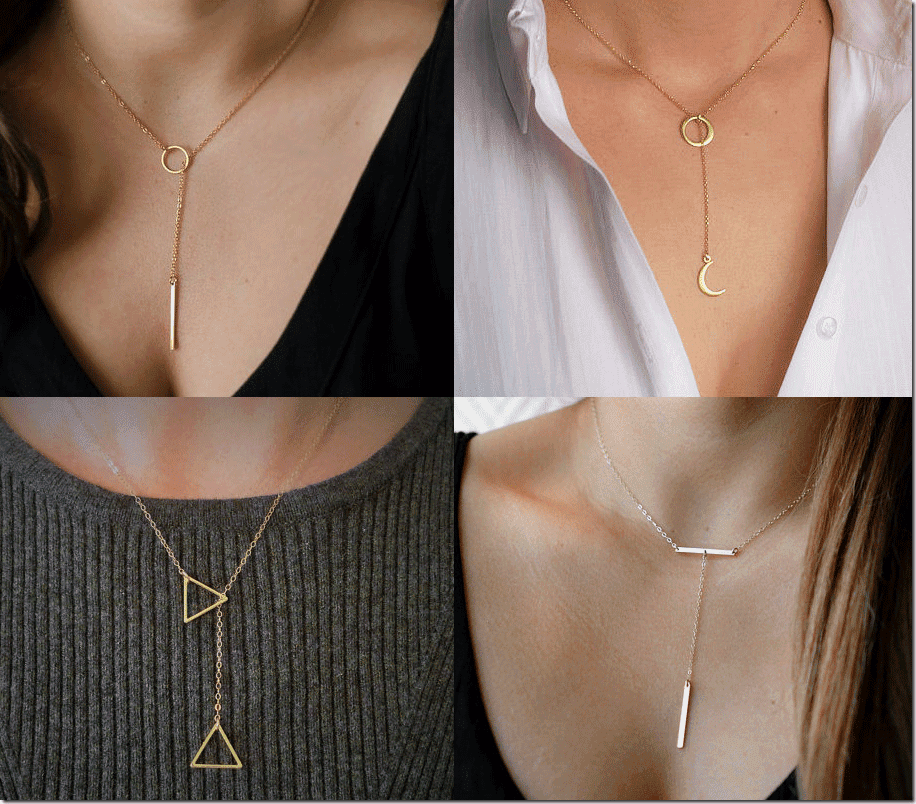 Make a fresh and unique jewelry statement by wearing lariat necklaces this season. Unlike the typical necklace that you clasp and hook, a lariat necklace is fastened by a making a knot within the jewelry itself.
The tying method for the uber trendy necklace differs from one jewelry to the next so it's best to find out how it is secured to see which style you like the best. The ones that have my heart fluttering involve the presence of a simple geometric pendant to pull the chain through the sliding clasp.
The drop necklace look with a chain resting in the middle of the chest area will amp up the sexy factor of your outfit in no time at all, and can be worn as a backdrop necklace as well — a perfect adornment for tops and dresses with an open or low back.
Suited for just about any occasion and whether you wear the lariat necklace with a low-cut dress or a casual getup, it is the bling that will ignite a conversation and keep it going.
Below is a list of minimalist geometric style lariat necklaces that I quite like very much and hopefully they serve as a jewelry inspiration for you too!
Lariat Is Where It's AT: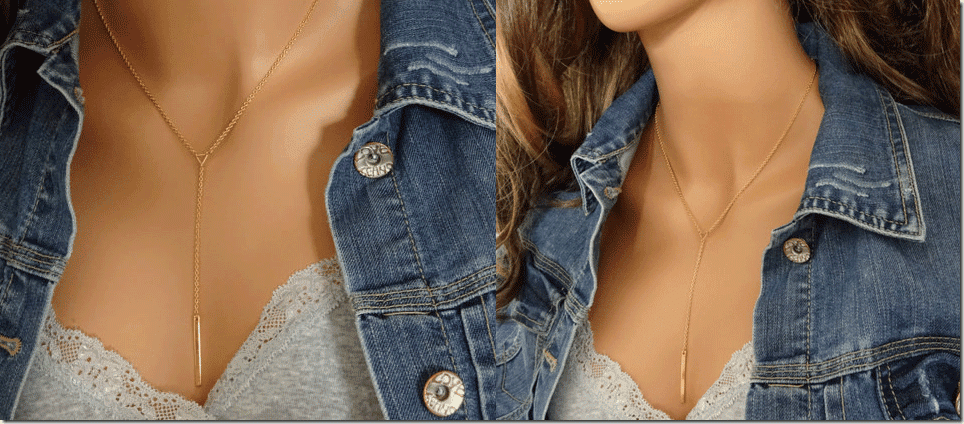 ♥ LAminiJewelry | gold triangle bar lariat necklace ← SHOP HERE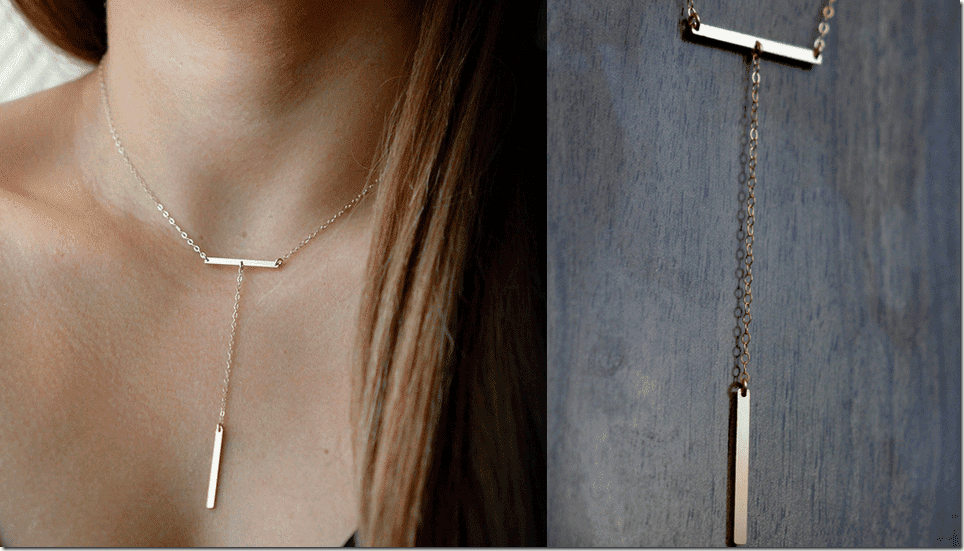 ♥ foressti | double gold bar lariat necklace ← SHOP HERE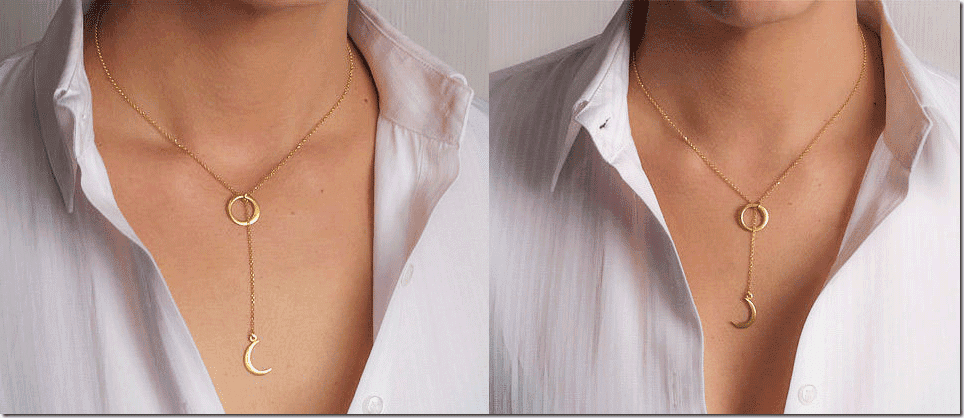 ♥ TheSilverWhale | gold circle crescent moon lariat necklace ← SHOP HERE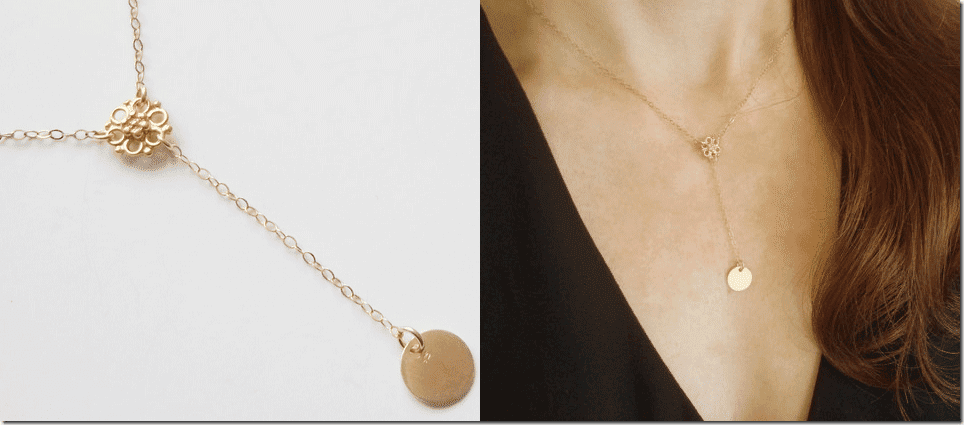 ♥ viartvi | gold flower coin charm lariat necklace ← SHOP HERE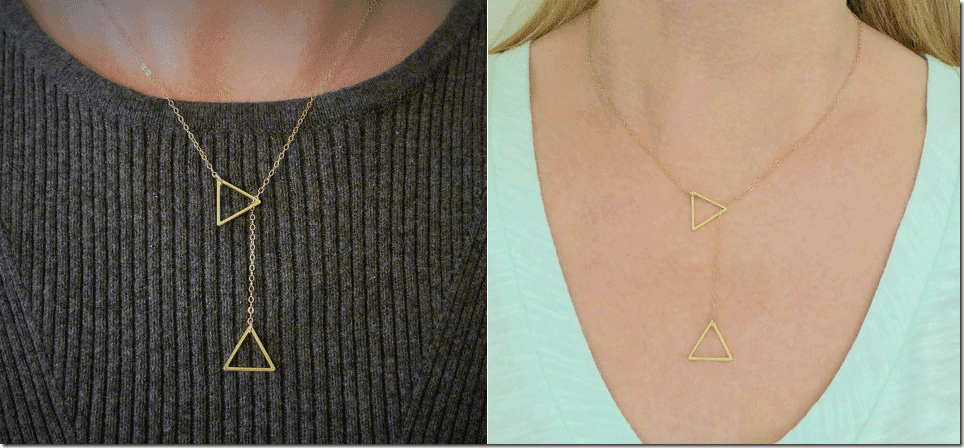 ♥ MinimalModernandMe | gold double triangle lariat necklace ← SHOP HERE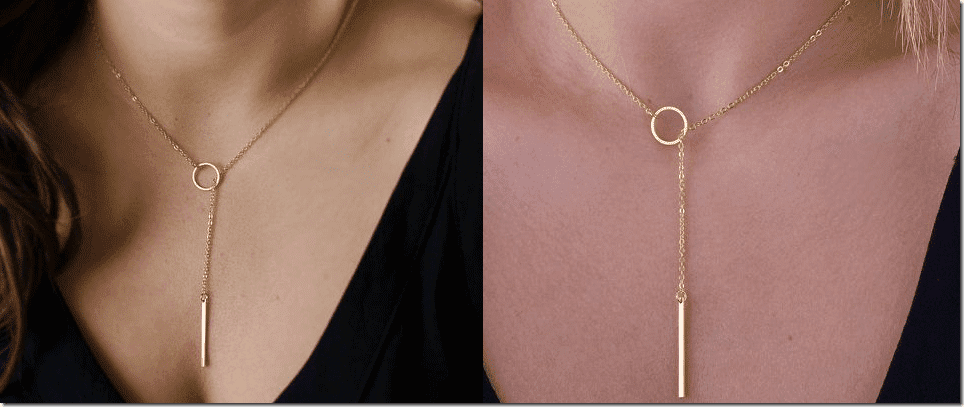 ♥ JEWELRYbyEUPHORIA | minimalist gold circle bar lariat necklace ← SHOP HERE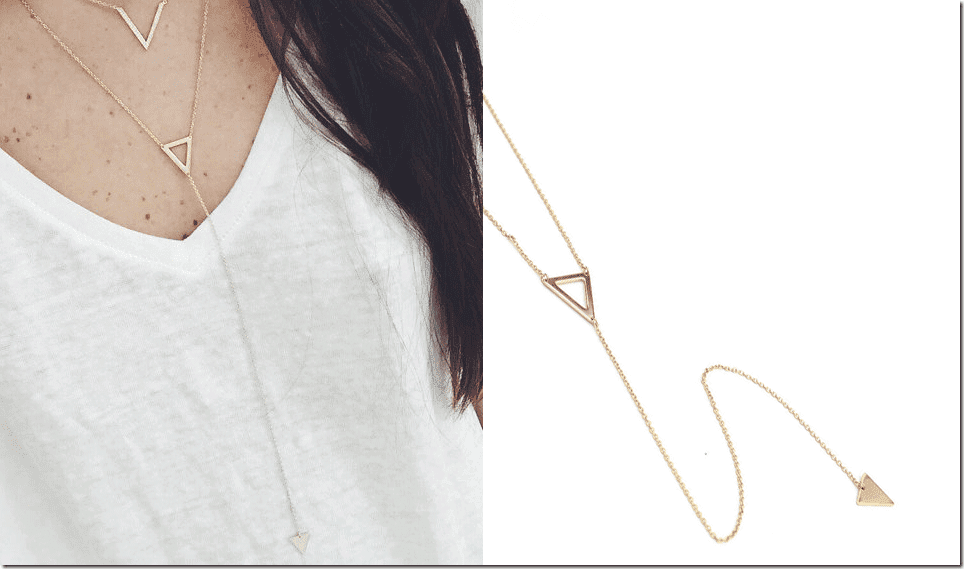 ♥ LuvMinimal | minimalist gold triangle lariat necklace ← SHOP HERE
Which lariat necklace style is your favorite? Drop your comments below – I'd love to know!
"Good style – regardless of fads – means the thing that suits your body." — Natalie Dormer
Disclosure: This post contains affiliate links, which means that if you click on one of the product links, a small commission may be credited to this site.
Love this post? Share it with your friends! Follow us for more fashion inspiration:
♥ Twitter ♥ Facebook ♥ Google+ ♥ Bloglovin ♥ Pinterest ♥ Polyvore ♥
© All images are copyrighted by their respective authors.
Here on Fashionista NOW, our one and very own Miss Reverie showcases the latest in fashion trends and its various social implications in our everyday lives. You may read more of her at REVERIE SANCTUARY.