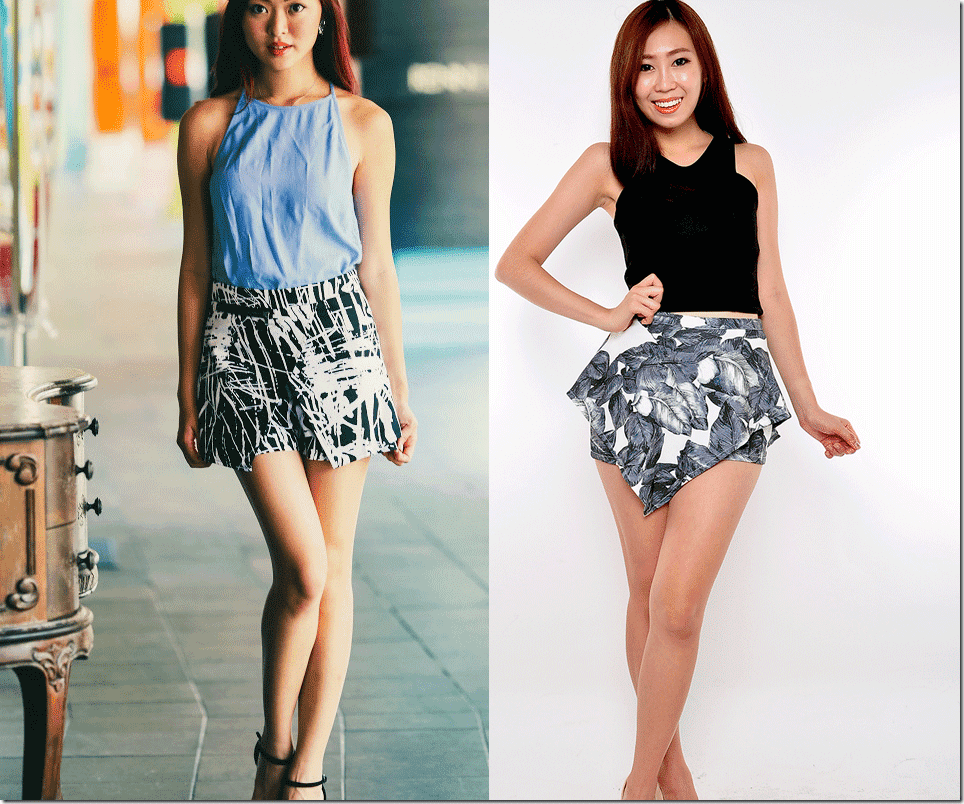 Make your summer wardrobe instantly cooler with these 10 pretty skort styles.
Taylor Swift brought the skort back when she wore an origami-front skort early February as part of her almost all-black number but who are kidding, skorts never left the fashion scene.
If you're a major fan of the stylish hybrid of the skirt and shorts and are on the lookout for the next skort to own, I have superb news for you: Megafash currently has tons of cool-looking skorts, it's insane not to curate a few of my favorites and share them with you here.
For those who are just warming up to skorts, I recommend checking out my post on how to wear statement skorts here and read up my reasons as to why skorts are awesome here.
Since I too am a skort-lover myself, I figure why not share a variety of styles that can spruce up our skort collection, yes? Without further ado, let's dive in!
10 Skort Styles That Will Steal Your Heart:
Tartan Persuasion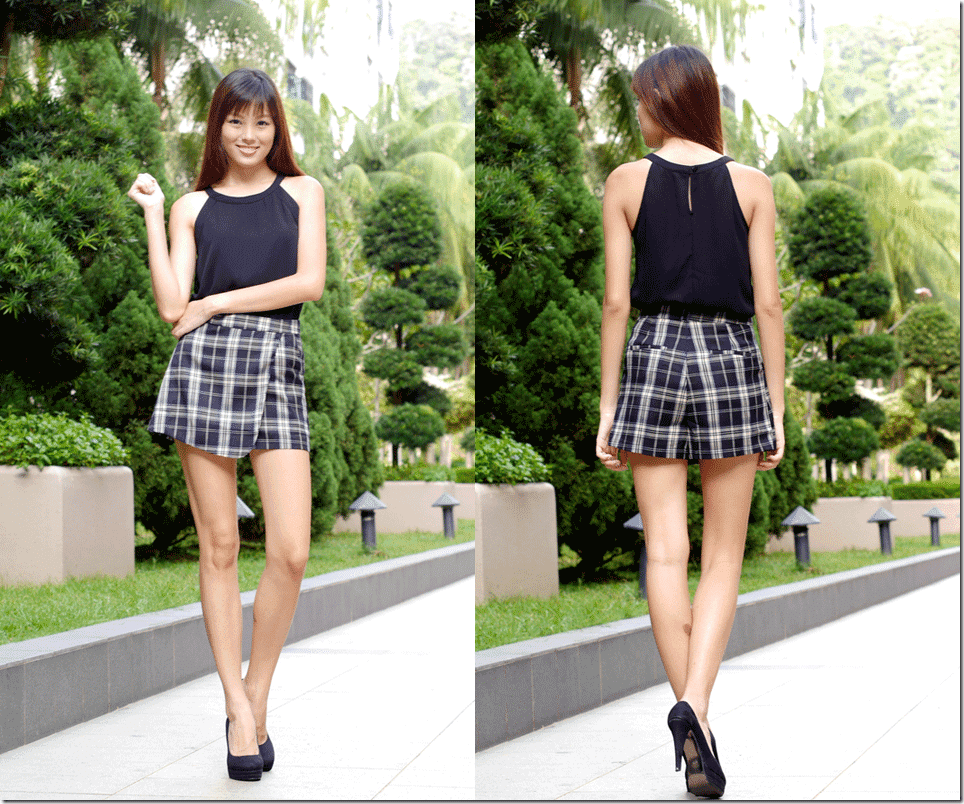 ♥ The Fleur Label | tartan plaid skort ← SHOP HERE
Okay, this one's for the ladies who can't get enough of the plaid fashion trend. This neat little skort has a mild front flap that isn't too origami-ish so this might appeal to those who has had enough of the pointy front hem style.
Abstract Queen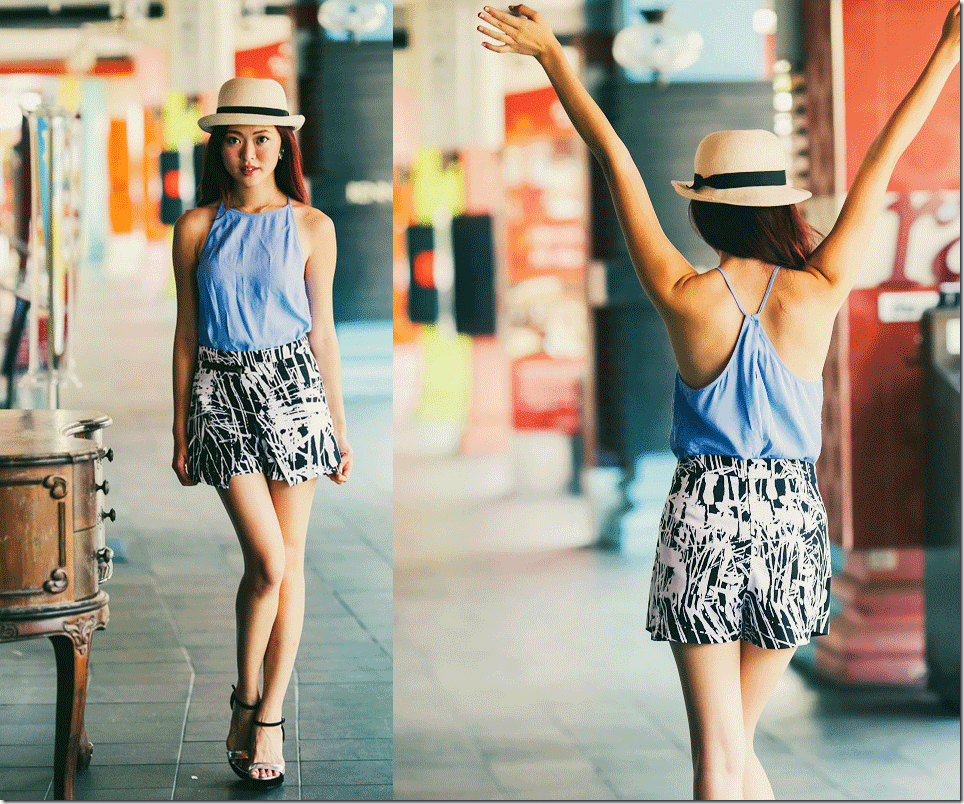 ♥ Mint & Ooak | abstract monochrome skort ← SHOP HERE
I sound like a broken record when I say that the weather is monstrously hot over here! A skort with a splash of black and white abstract print paired with a solid colored cami style top and sandals go together in this sweltering weather.
I love that the abstract patterns sort of camouflage the front flap making it blend with the rest of the skort. This skort is made of slightly structured cotton so this can dress up any casual look in a jiff.
Sleek Skort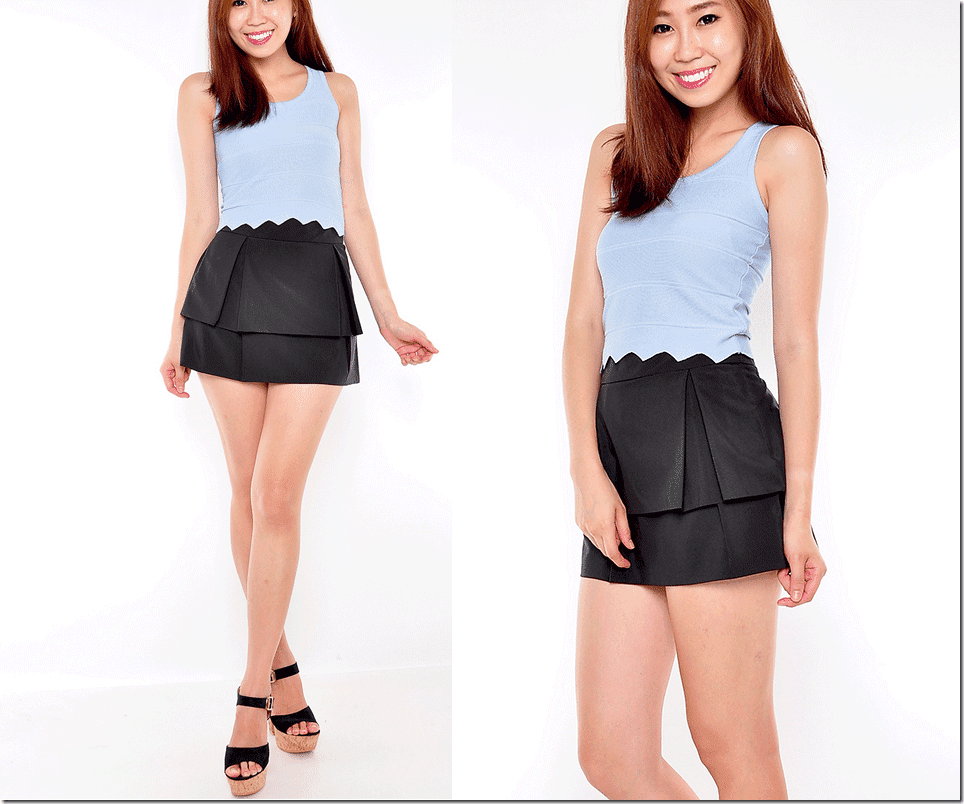 ♥ Vogue Avenue | chic flappy skort ← SHOP HERE
How sleek is this skort? The flappy flap goes all around and the back gives way to a tiny peek of the shorts underneath. The sizing of this skort runs small so be sure to refer to the measurement section to get it in your size.
Delicate Pastel Blooms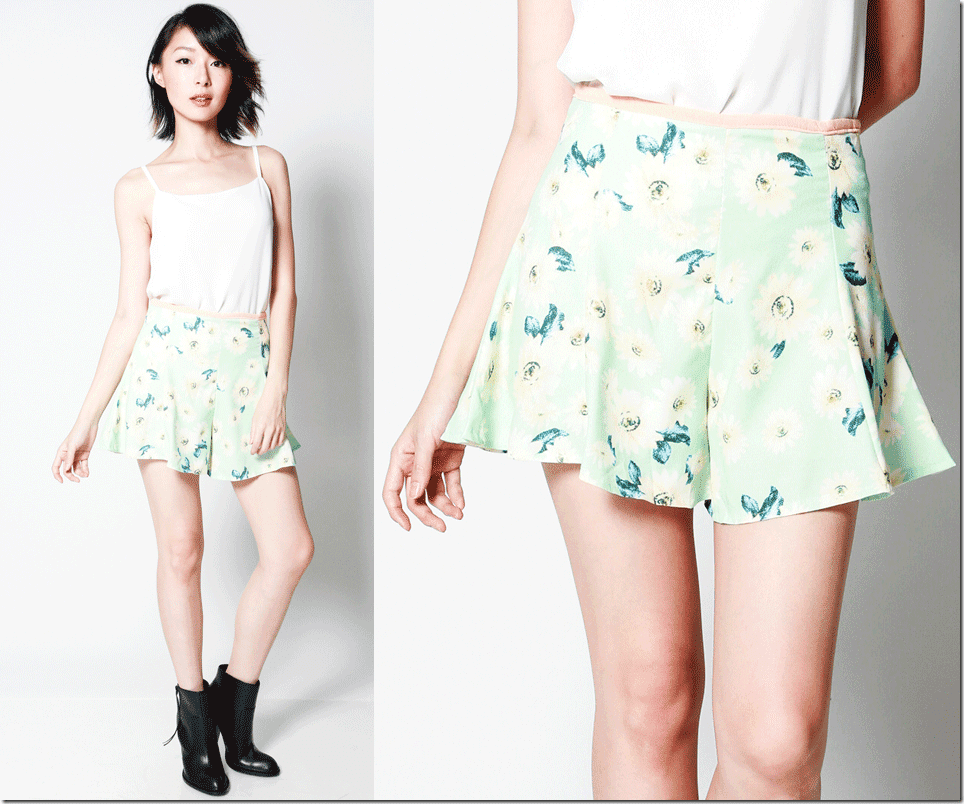 ♥ So Frocking Good | pastel floral summer skort ← SHOP HERE
Are you a pastel girl? This skort's definitely for you. The delicate floral and charming flared hem really make this skort stand out in that lovely understated way. A perfect addition into your summer casual look.
Wonderfully Pleated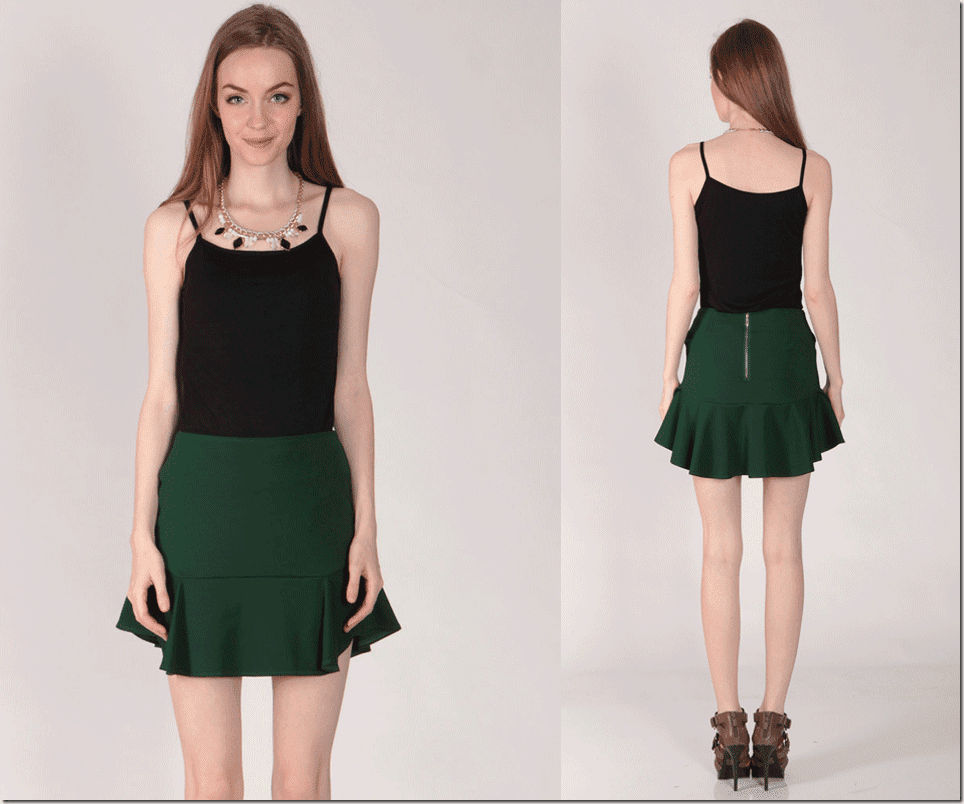 ♥ Dressabelle | deep green flared hem skort ← SHOP HERE
Here's a skort in dark green that comes in a very interesting design. Instead of the usual pointy front, this one has a hem that flares out, cleverly pleated and ruffled. I love it!
Dreamy Blue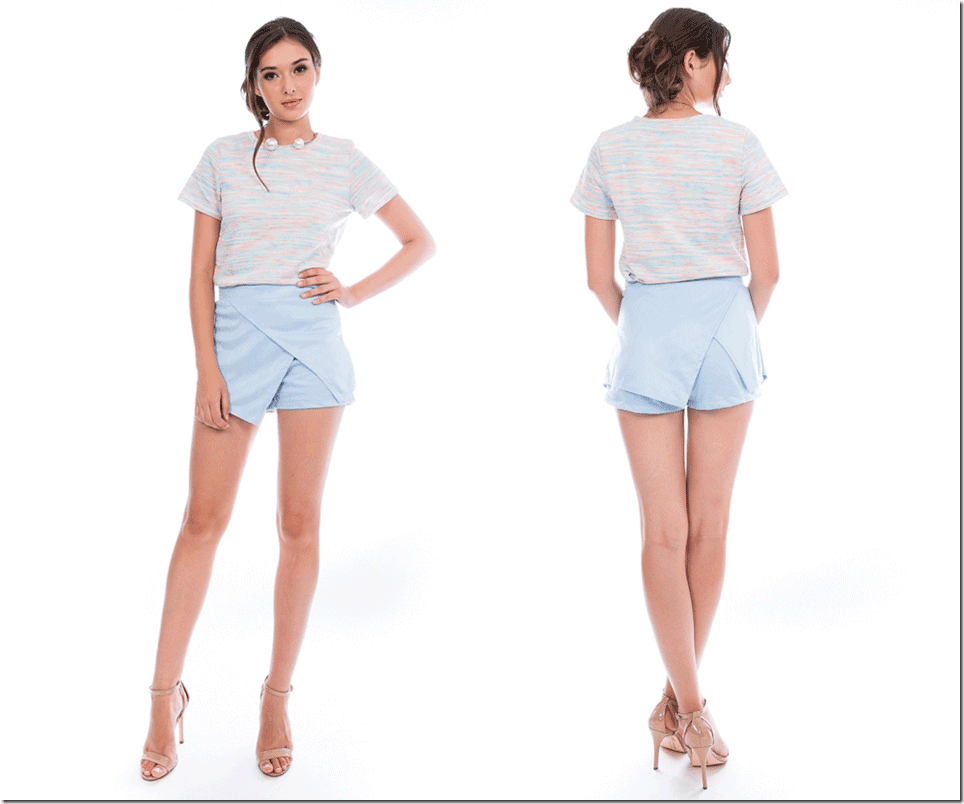 ♥ The Stage Walk | powder blue skort ← SHOP HERE
This skort is rendered in powder blue ready to be made part of a soft chic pastel getup by you. With a solid colored skort, the origami-style flap is more apparent. And if you love the look, why not?
Tiered & Ruffled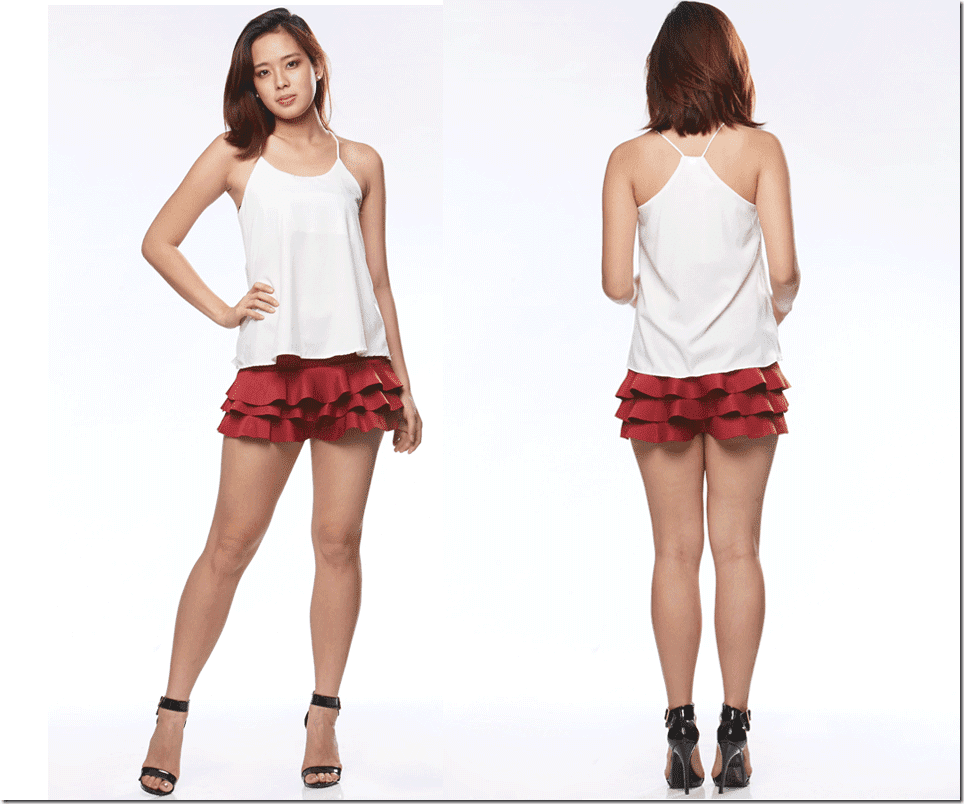 ♥ Shopatsos | red layered drop waist skort ← SHOP HERE
This skort has pretty layered ruffles in dazzling red and you can easily fool anyone into thinking that you're wearing a mini minus the anxiety that you're about to flash the world.
Sweet Scallops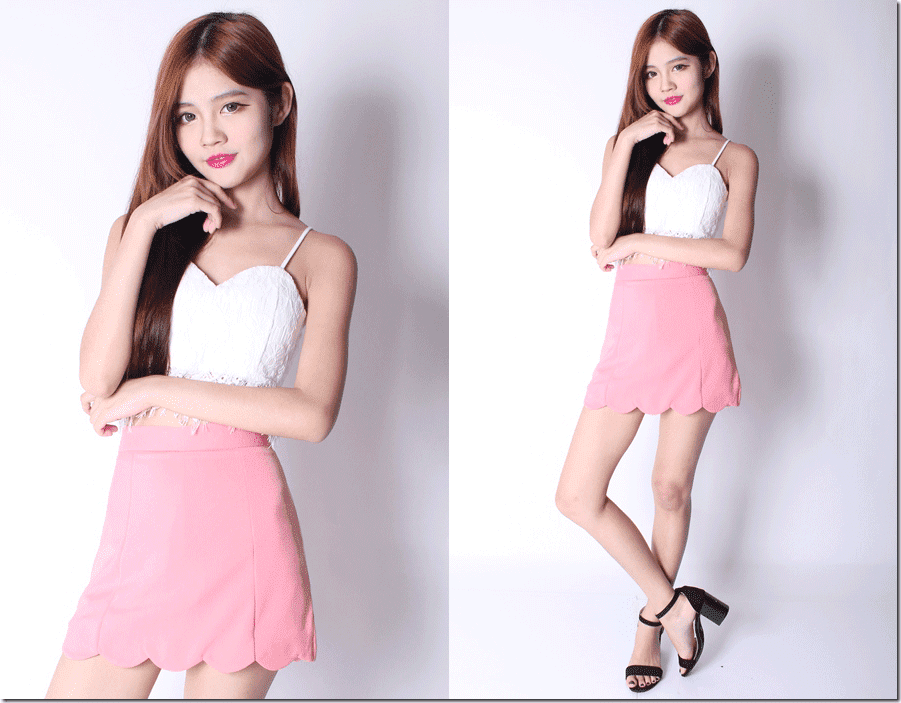 ♥ Pearlmilktea | scalloped hem peach skort ← SHOP HERE
This skort is rendered in sweet peach and the best part of it? The scallop hem! Little details like this can really add instant oomp into your look. This skort looks so much like a skirt, it's a fantastic option for those who want to keep the faux skirt appearance intact.
Skater Skort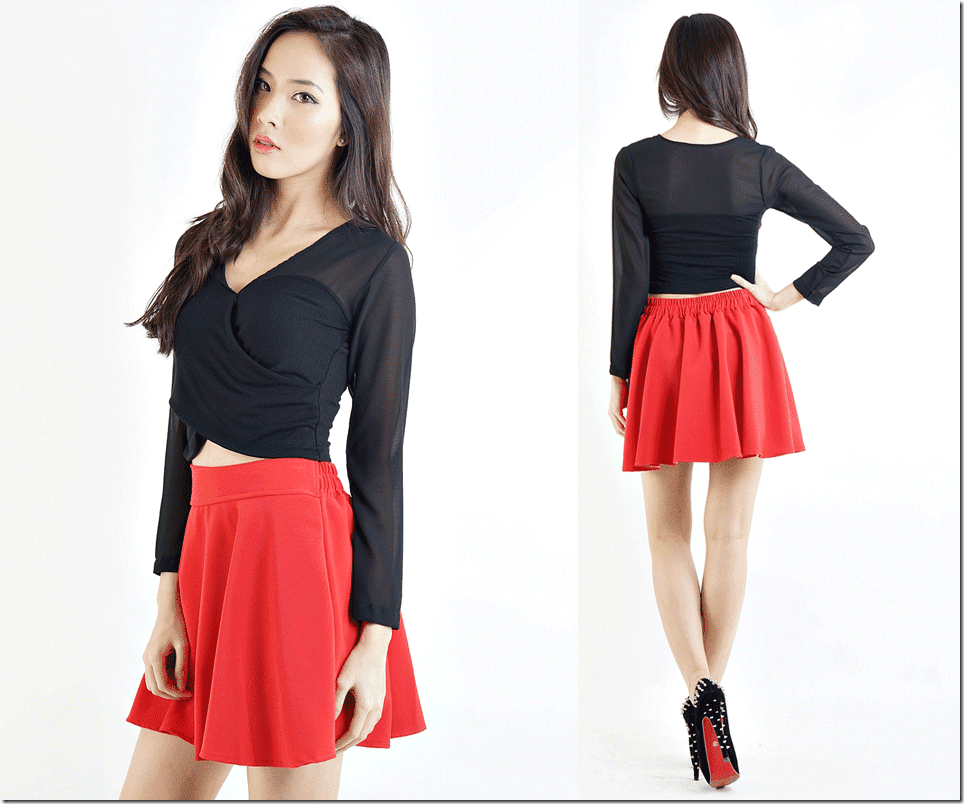 ♥ Topazette | red skater skort ← SHOP HERE
When I saw this, I was instantly wowed! I've always loved the skater skirt silhouette. I mean, who doesn't love the twirly circle skirt style, right? This one has a pair of built-in shorts, a stretchable waist and in the hot color red – the temptation is very real, right now!
Leafy Origami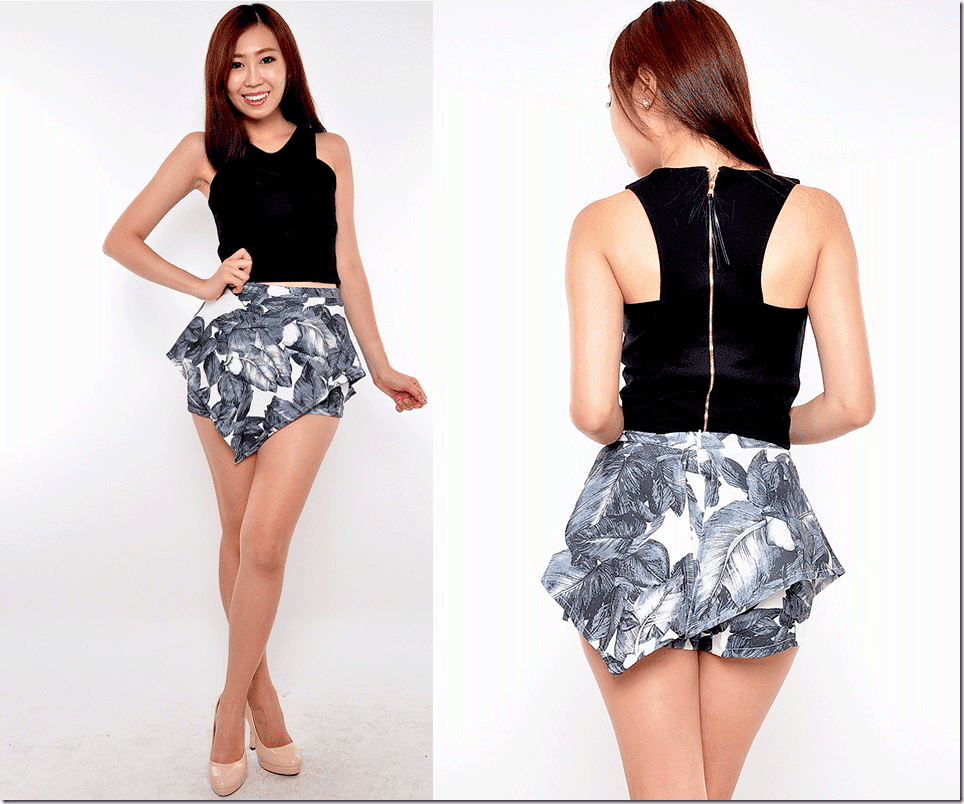 ♥ Vogue Avenue | statement leafy skort ← SHOP HERE
This skort is definitely a conversation starter. It's not loud in terms of color but the leafy motif along with the asymmetrical front and back flaps make quite an easy fashion statement for a party-worthy look.
Important question: Are these skorts available?
Of course!
All of the skorts except for the dark green and the plaid skorts are available for international shipping on Megafash.
So, tell us below: Are you a skort fanatic? Do you like any of the skorts showcased here?
"Fashion is intoxicating, and it plays a part in all of our everyday lives. A lot of people use it as a form of escape, of realising a fantasy, and in some ways that becomes an unobtainable norm." — Erin O'Connor
Love this post? Share it with your friends! Follow us for more fashion inspiration:
♥ Twitter ♥ Facebook ♥ Google+ ♥ Bloglovin ♥ Pinterest ♥ Polyvore ♥
© All images are copyrighted by their respective authors.
Here on Fashionista NOW, our one and very own Miss Reverie showcases the latest in fashion trends and its various social implications in our everyday lives. You may read more of her at REVERIE SANCTUARY.