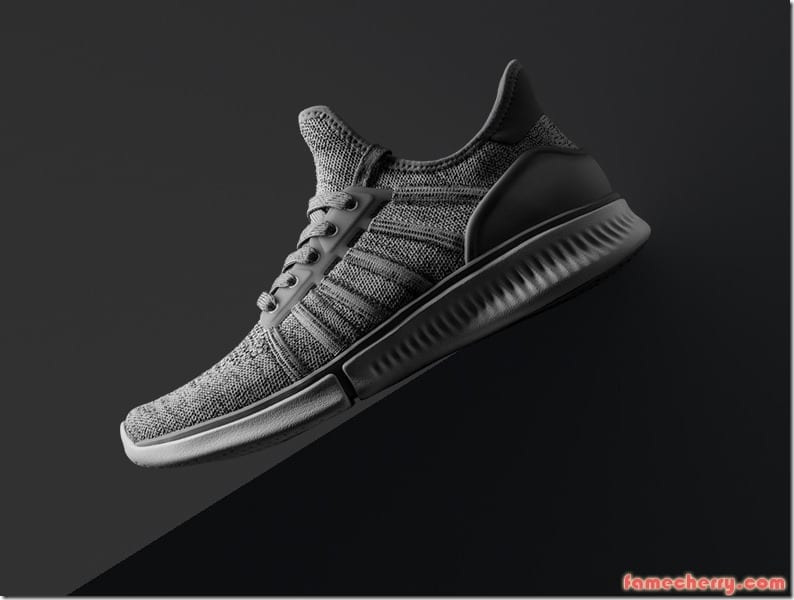 Price : Our cost price 249 China Yuan ( About RM 160.09 )
Our commission we can discuss
( Actual Price In Cost Sheet )
Description : The Xiao Mi Lamp Smart Running Shoes are designed to offer maximum comfort while tracking your workouts using biometric technology.
( We also accept payments in SGD ) ( Kindly Contact Us For Unbelievable Best Price )
Purchase Options : Shipping Available To All Parts of Malaysia, Self Pick Up Is Available at our branch in Cheras
Community
Join The Zenit Worldwide Community : https://www.facebook.com/groups/zenit-world 
Orders & Enquiries

Please email us at shops.famecherry@gmail.com or call us at 012-3375629

( We are also available on Whatsapp but if urgent please make phone call ya )



Video Inspiration

Features

AMAZFIT Intelligent Chip 2
With a unique feature as it has built-in MI smart chips which has the ability to detect movement and store data such as distance covered, speed, calories lost etc.Providing more prefessional data.
Integrated high elastic knitting uppers
The thickness of the whole uppers is less than 2mm while removing inner area up to 70%, which reduce the weight of the shoes and can be more flexible and breathable.
Durable central soles
Using the injection structure of the upper mold EVA and the lower layer EVA. The Upper EVA increases foot feeling and shock absorption. The lower layer EVA featureing wear resistance and grip. It will makes you feel safety and comfort.
CR2032 button battery removable design
Powered by CR2032 button battery, it can be replaced and removed at any time when is out of power.
TPU balance patch inside
Effectively prevent the heel side slip , enhance stability, reduce foot sprain.
Night running reflective design
The reflective thread being woven into the shoe laces together with reflective stripe in heel, attract the attention of pedestrians and drivers in advance and ensure your safety when night running.
APP binding
When the phone searches to AMAZFIT Intelligent Chip 2, there will be light hint, just shake the chip to bind APP, the operation is very convenient. You can also connect "MI HOME APP" to view more sports data.