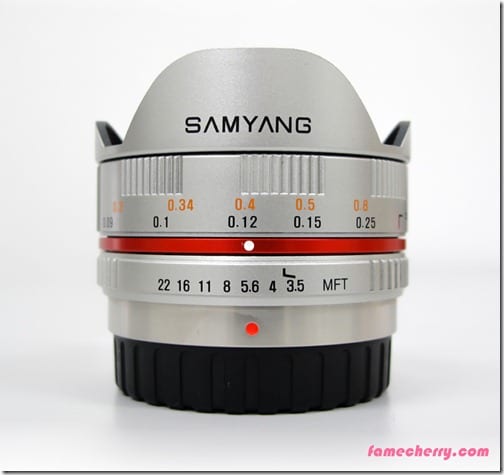 Samyang 7.5mm F3.5 UMC Fisheye Lens For Micro Four Third Camera
Price : RM 1280 RM 1180
Colors Available : Silver, Black
Purchase Options : Shipping Available To All Parts of Malaysia, Self Pick Up Is Available at our branch in Cheras
Samyang 7.5mm 1:3.5 UMC Fish-eye MFT is an ultra-wide-angle manual lens with 7.5 millimetre focal length and 1:3.5 aperture ratio, providing 180 degree angle of view. Despite its small size, the new Samyang successfully combines the best features of the popular model with 8 mm focal length offering highest quality optics closed in a compact and visually attractive casing. Samyang 7.5mm 1:3.5 UMC Fish-eye MFT is the first model from the new family of lenses developed specifically for Micro Four Thirds system.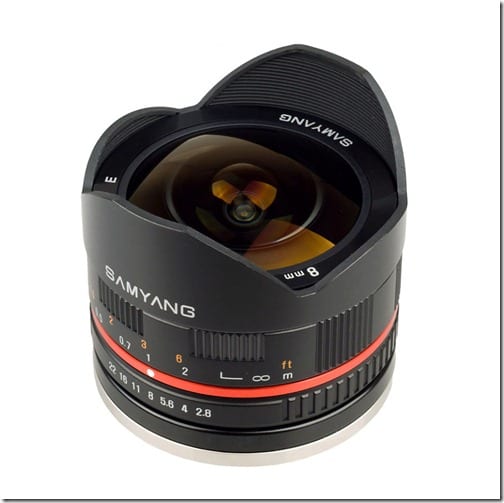 Samyang 8mm F2.8 UMC Fisheye Lens For Samsung NX & Sony NEX Camera
Price : RM 1150
Mounts Available : Samsung NX / Sony NEX
Colors Available : Silver, Black
Purchase Options : Shipping Available To All Parts of Malaysia, Self Pick Up Is Available at our branch in Cheras
Samyang 8mm 1:2.8 UMC Fish-eye is currently the smallest and the brightest Fish-eye lens compatible with compact cameras featuring APS-C sensor. It perfectly combines high optical value, impressive lens speed and exceptionally compact sizes.
Its sophisticated optical construction relies on the system of 10 lenses arranged in 8 groups. They include, among others, one aspherical (AS) lens and two lenses made of extra low dispersion glass (ED). This provides perfect sharpness for the entire field of view and maximum aperture of f/2.8. Obviously all surfaces of the lenses were covered with multi-layered UMC anti-reflective coatings adding to the high contrast and splendid light transmission.
Samyang 8mm 1:2.8 UMC Fish-eye will be marketed with Sony E (NEX) and Samsung NX mount. In both cases its maximum angle of view will amount to 180 degree, with the minimum focusing distance of 0.3 meters.

Orders & Enquiries : Please email us at

shops.famecherry@gmail.com

or call us at

012-3375629

( We are also available on Whatsapp )



Sample Photos Here at https://www.google.com/search?q=Samyang+7.5mm+F3.5
In Action
Click to access f=7.5mmmirrorless.pdf
Samyang 8mm F2.8 UMC Fisheye Lens For Samsung NX & Sony NEX Camera
Manufacturer
Samyang Optics
Model
Samyang 8mm f/2.8 UMC Fisheye
Lens type
full frame diagonal fisheye (for Sony NEX, Samsung NX)
Focal length
8mm (12mm 35mm Eqv.)
Maximum aperture
f/2.8
Min aperture
f/22
Angle of view
180 degrees on 1.5x crop APS-C
Min focusing distance
0.3m
No. of diaphragm blades
6
Focus type
MF (Manual Focus only)
Lens construction
10 elements / 8 Groups (1 Aspherical, 2 ED)
Dimensions
60mm x 55.8mm (Sony E Mount) x 48.3mm (Samsung NX)
Weight
217g (Sony)
Available mounts
Sony E-mount (NEX), Samsung NX
Sample Photos Here at https://www.google.com/search?q=Samyang+8mm+F2.8
Click to access f=8mmmirrorless.pdf