The Uniformed Posse is an article subtype that can be found only here in FAME CHeRRY, here, we look for the most stylish people in uniform !
This is Qila & Eqinz, the dynamic all star duo ;-)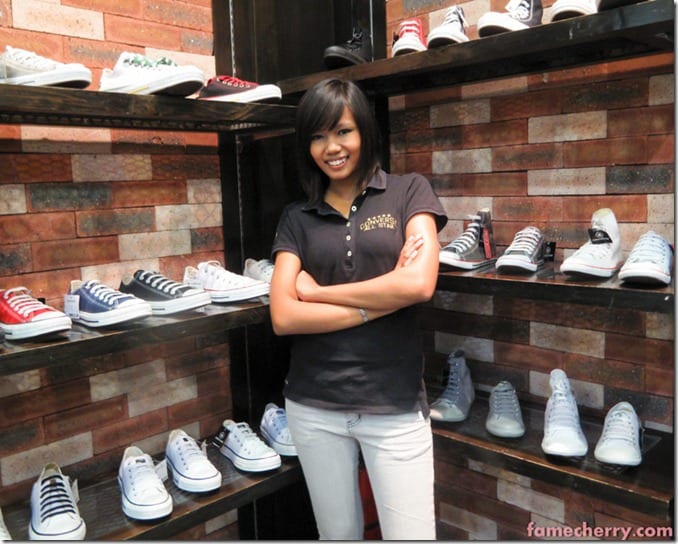 So whats it like working here helping people choose their shoes ?
(Q) Ok ok lor, can meet all sorts of funny funny people wan
(E) Ya lor lol, funny funny people like you ! haha
lol what ?? Me ?! where got !
(Q) Got ! Come in ask all sort of funny funny question !
(E) *rotfl*
lol speaking of which, recently is celebration season, anything you might suggest to our readers what to buy for their boyfriends ?
(Q) Dunno lar, haiyo, how can ask this sort of thing wan ?! Must be special ma
(E) Well .. normally I just buy practical stuff for my boyfriend, I think men prefer stuff that they can use lah, like wallet, shirts etc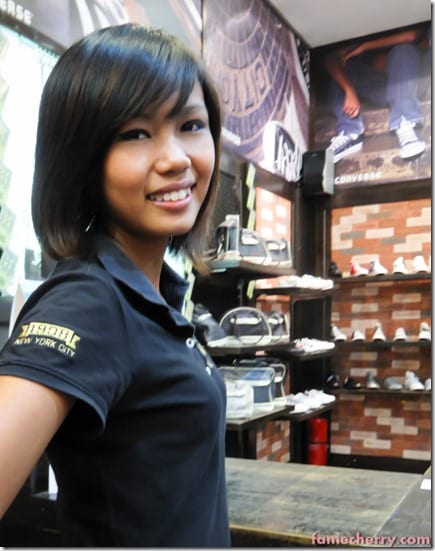 lol and what do you hope to receive in return ?
(Q) Well, diamonds are a girl's best friend *wink wink*
(E) hahaha very true, a girl's next best friend however, is always love and tender care.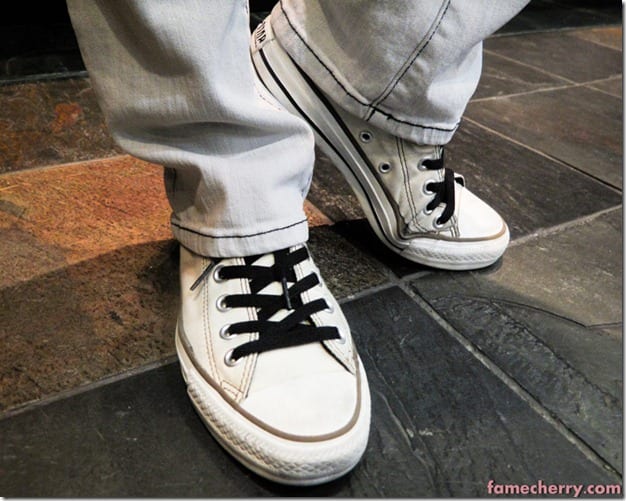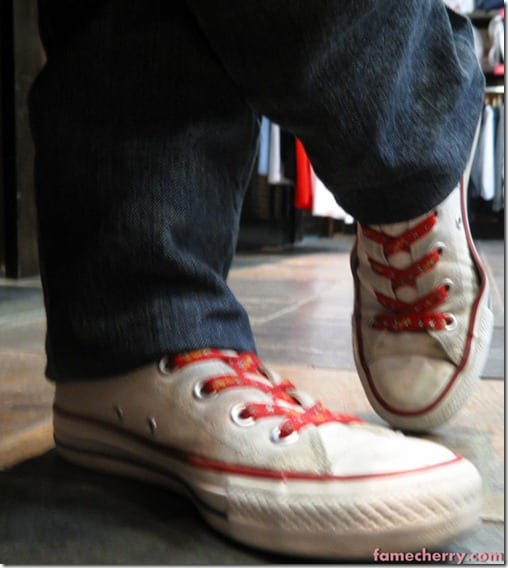 Street casual Style
Hair : APT
Makeup : Chanto, Maybeline
Upper : Converse
Lower : Pome, Levis
Shoes : Allstar