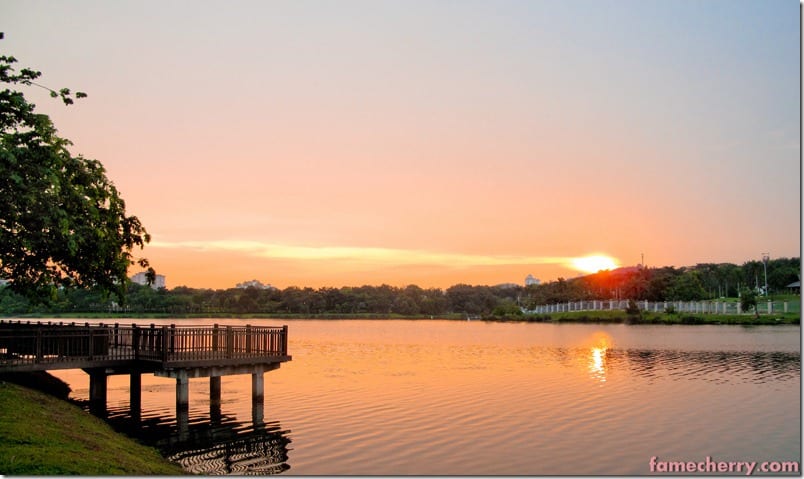 The Putrajaya Botanical Garden, located at the northern section of Precinct 1, is a remarkable park designed as an arcadia on a national sanctuary for Malaysian plant taxonomy as well as a centre for education and research and it is one of the most beautiful gardens with many exotic plants and flowers in Malaysia.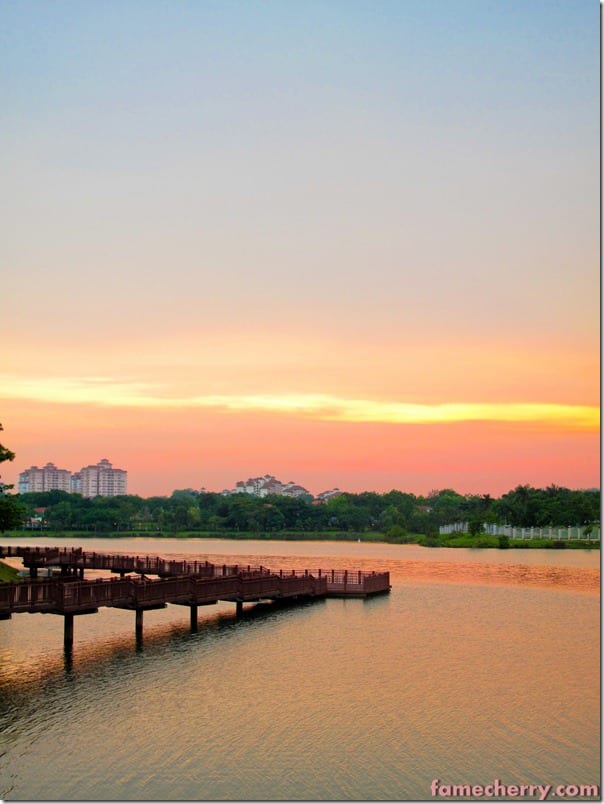 As expected from such areas with huge bodies of water, the sunset in this garden is remarkable. I would say one of the best to be enjoyed without actually having to leave for the sea =)
Beside the water, they have these nice wooden structures which allows you to navigate the watery areas and admire the scenery at the same time. No doubt these areas would be winning spots for photographic work =)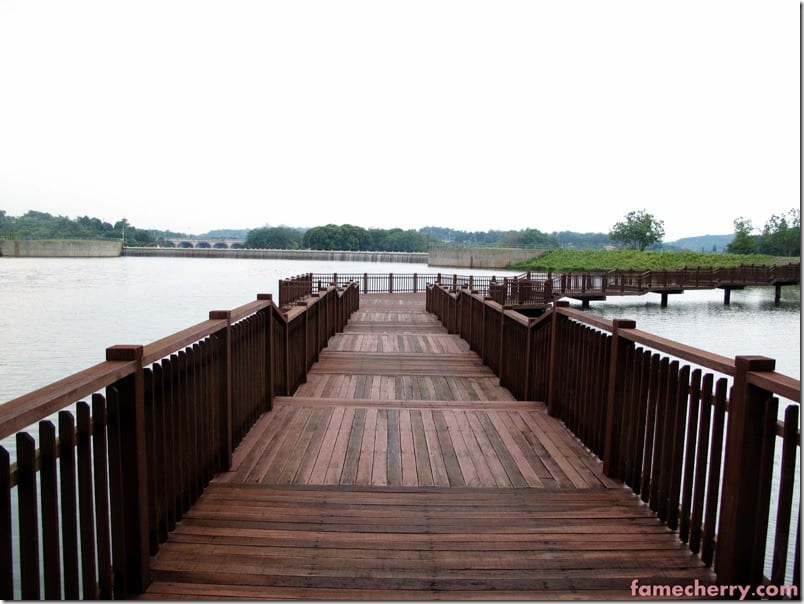 From this picture above you can roughly estimate the dimensions that you can get to work on.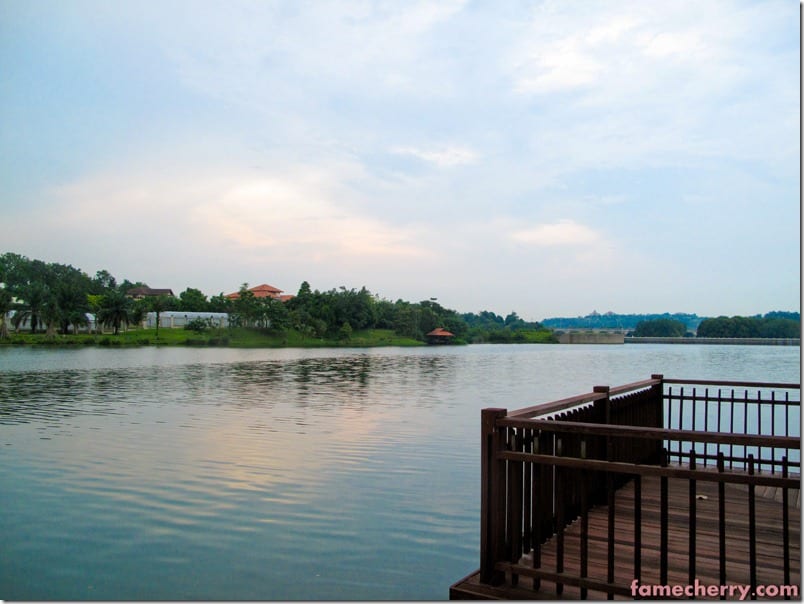 After the wooden structure, you will reach a dam like area which has some potential as well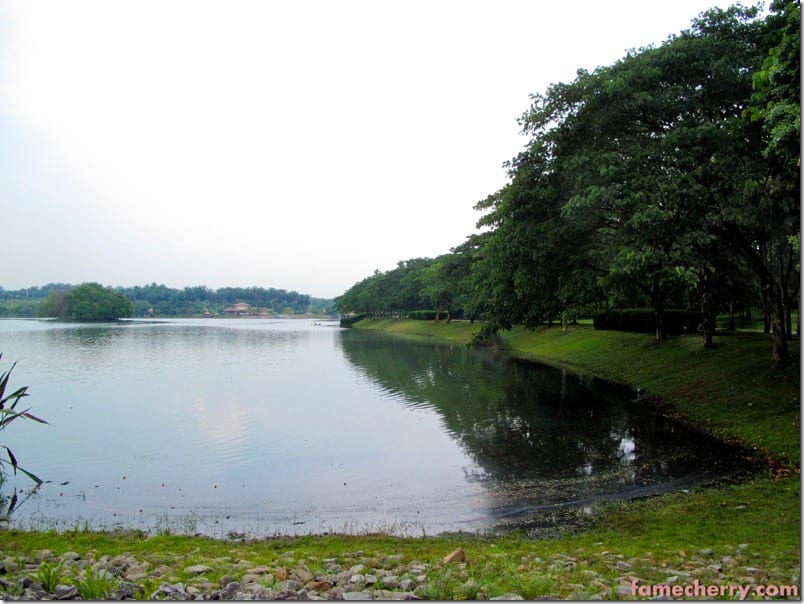 On the right side of the path leading to the dam you can see the adjoining lake to the one in the garden. This spot can potentially be used as well though I am not too fond with the algae growing on the sides of the lake.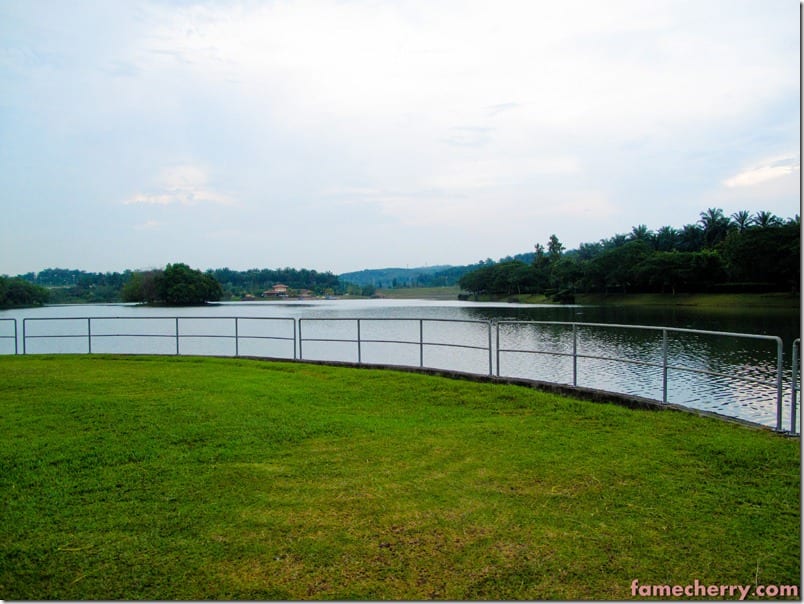 At the end of the path leading to the dam, there is a nice grassy spot that we can work on, 360 degree of lake, water, and sky, all is there for you to explore to your heart's content.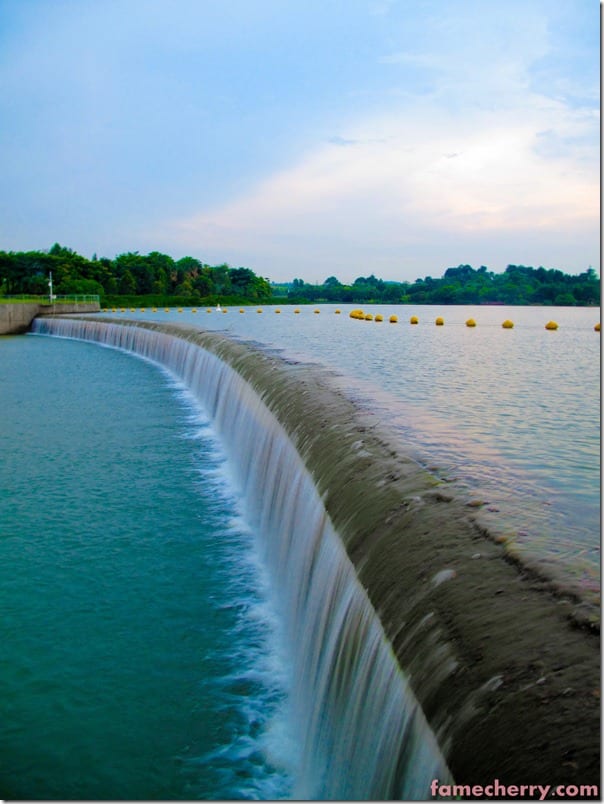 And wholla, the dam in all its glory, quite a sight I must say. Goes without saying that there's potential to use it as background.
On the other hand, on the inner areas of the park, the waters turn bluish in the evening in contrast to its yellowish color in the afternoon. I suppose this is largely due to refractions on the sun's spectrum. In the evening this spot can be potentially interesting. Special permission is required to be able to use that nice dock for photographic purpose though ;-)

Credits
Photography