OWC MAC PRO RAM MALAYSIA Memory 64.0GB 2 x 32.0GB PC23400 2933MHz DDR4 RDIMM Memory Upgrade
64 GB ( 32 GB x 2 ) = MYR 1775.89
Lifetime OWC Limited Warranty
Product Specs:
Form Factor: RDIMM
Type of Memory: DDR4
PC Speed: PC23400
RoHS Compliant: Yes
Data Rate: 2933MT/s
I/O Clock Speed: 1467MHz
Bandwidth: 23.5GB/s
Error Correction: ECC
Registration: Registered
Timing: CAS = 21.0
21-21-21-14.32
Cycle Time: 0.71 ns
Voltage: 1.2 Volts
Pin Count: 288-pin
Chip Architecture: 4096M x 72
Printed Circuit Board Type: Low noise 8-layer PCB
Ambient Temperature: Operating: 32°F to 185°F (0°C to 85°C)
IMPORTANT NOTES:
Mac Pro can use either RDIMM or LRDIMM, but they cannot be combined.
Mac Pro supports up to 12 DIMMs installed in configurations of 4, 6, 8, or 12 DIMMs. Configurations of 5, 7, 9, 10, and 11 DIMMs are not supported. Other configurations of 1, 2, and 3 DIMMs are for diagnostic use only.
Note: Works with Apple and OWC 32GB, 16GB, and 8GB modules and OWC 64GB RDIMM. Cannot be combined with LRDIMM.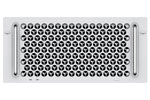 Mac Pro Rack (Early 2020)
(January 2020)
2.5GHz 28-Core
Install videos coming soon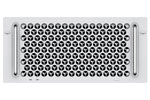 Mac Pro Rack (Early 2020)
(January 2020)
2.7GHz 24-Core
Install videos coming soon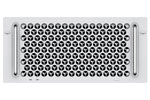 Mac Pro Rack (Early 2020)
(January 2020)
3.2GHz 16-Core
Install videos coming soon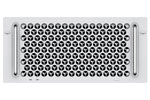 Mac Pro Rack (Early 2020)
(January 2020)
3.3GHz 12-Core
Install videos coming soon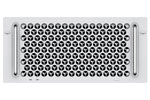 Mac Pro Rack (Early 2020)
(January 2020)
3.5GHz 8-Core
Install videos coming soon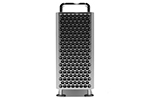 Mac Pro (Late 2019)
(December 2019)
2.5GHz 28-Core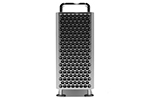 Mac Pro (Late 2019)
(December 2019)
2.7GHz 24-Core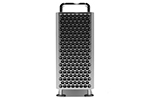 Mac Pro (Late 2019)
(December 2019)
3.2GHz 16-Core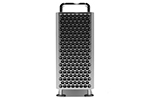 Mac Pro (Late 2019)
(December 2019)
3.3GHz 12-Core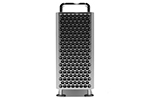 Mac Pro (Late 2019)
(December 2019)
3.5GHz 8-Core