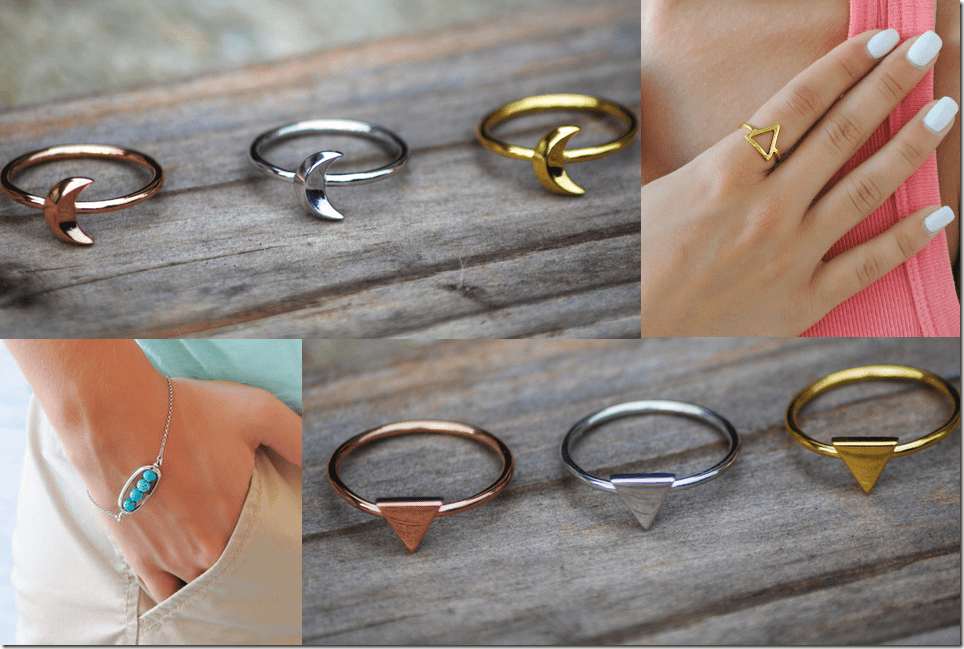 Jewelers from Athens, Greece, Petros and Fani have been in the business of making jewelry by hand for two decades. They have been incredibly kind to send me their nail ring along with a sweet handwritten note and a special gift for featuring their nail-inspired ring in an earlier post. Find my review and a peek at the minimalist jewelry selection.
I am thrilled to share with you my personal review on the ring and the wish bracelet.
When someone so far away, from a country so drenched in history sent a package with jewelry that they constructed with their very own two hands – I felt a burst of joy quite unlike any other. I don't usually get gifts from Greece so please forgive me if I sound a little too excitable. Anyway, the wish bracelet which you can see below has been on my wrist ever since I made a wish before tying the cord up myself.
The tiny star charm is made of .925 sterling silver and it is held by a sturdy waxy cord that I've knotted up permanently (hopefully. I didn't know of the existence of wish bracelets' until in the thoughtfully-penned letter, Petros and Fani shared with me the tradition behind them:
"Tie the bracelet on your wrist, making a wish at the same time. Keep it always on your wrist. According to tradition, when the cord goes off and the bracelet falls away, your wish will come true."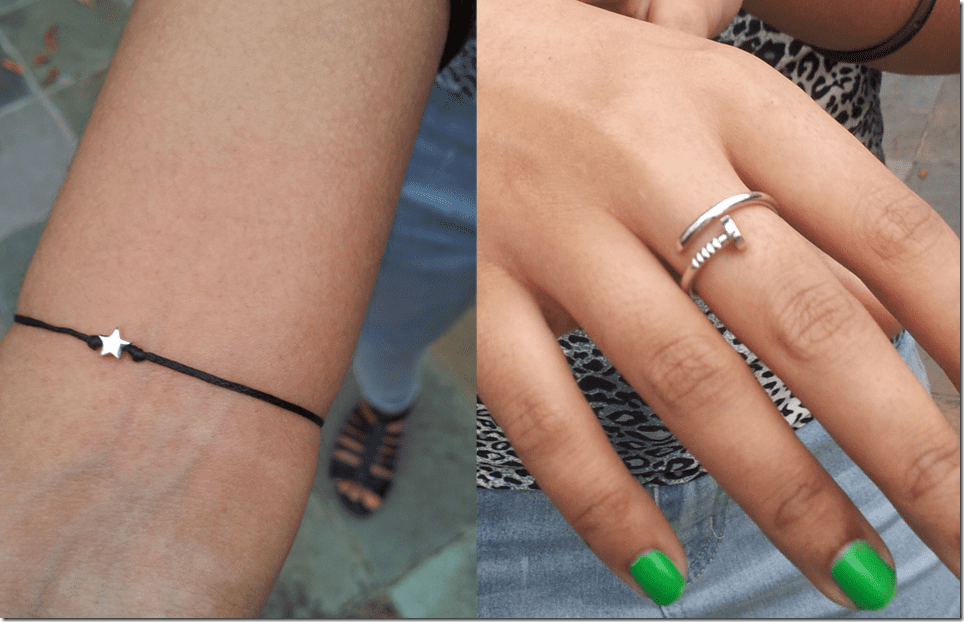 Though I am far from being superstitious, I do love little symbolic things like this. Instead of the bracelet being just a bracelet, the experience of tying the cord after making my wish made me feel like a kid again. The nail ring came in a box and I had to contain my excitement when I took it out. Just like the star charm that's marked with 925 on the surface, the nail ring has a similar marking on the inside as it is made of .925 sterling silver.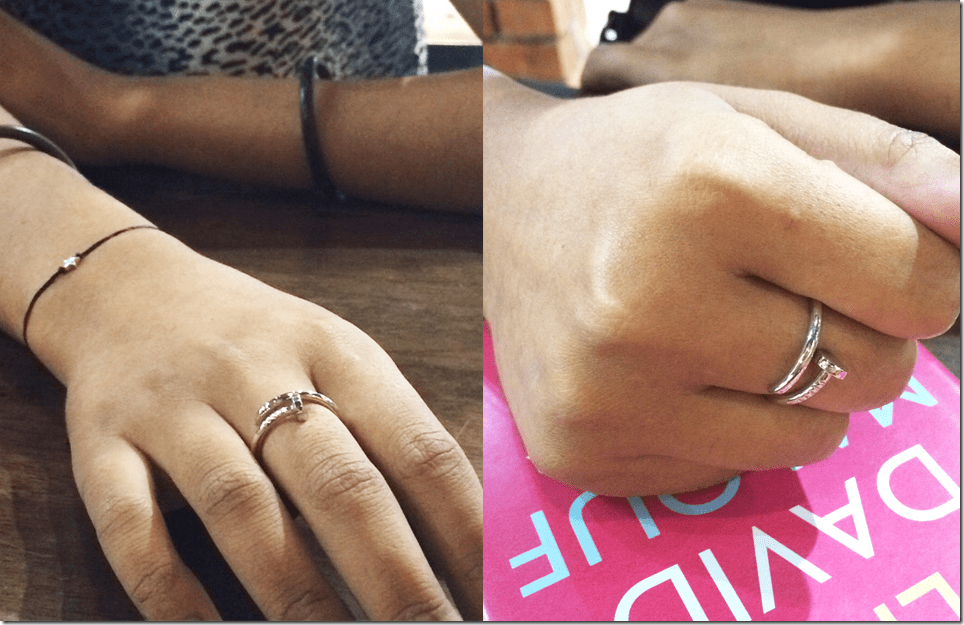 When Petros and Fani first asked of my ring size, I really had no clue as I've never shopped for rings online and had to research (hello, Mr Google) to find out how that is done. Apparently, it is quite easy but if you need a visual guide on how you can best measure the finger you want the ring to be, this video will help you. I'm not happy about the photos of the ring and bracelet as they've been shot using a smartphone so they don't show the true beauty of their construction. I will update new images once I get my hands on the dusty DSLR.
As for now, you will have to believe me when I say that the ring is very beautifully-made. The way that it catches the light and the detailing that mimics the nail you hammer to the wall but much more more sleeker, is just awe-inducing. I thought I'm so over silver but it seems that the workmanship on this ring has made me fall in love with the metal.
Wavejewels is based in Athens, Greece. So, if you're in Malaysia, except a duration of about 3 to 4 weeks for your jewelry to arrive. Check out their shipping and handling policies to find out more or you can directly message the friendly jewelers themselves as they will be more than happy to help you. All of their jewelry are mostly made using 925 sterling silver and you can choose to select the finishes available: rose gold, white rhodium and yellow gold.
The wish bracelet is from their collection which will be available on their other Esty store called GraceOfBrace.
Below are more simple yet elegant rings, bracelet and earrings that you will find on Wavejewels. Their philosophy is equally simple: high quality handmade jewelry that is kind to your wallet, wearable for all ages and easily suited for any kind of wardrobe. I've chosen stars, lightning bolts, a lot of triangles, turquoise gemstones and a crescent moon the features I'm certain you will enjoy as well.
♥ | yellow gold tiny star stud earrings ← SHOP HERE

♥ | sterling silver turquoise boho bracelet ← SHOP HERE

♥ | gold lightning stud earrings ← SHOP HERE
♥ | tiny geometric triangle rings ← SHOP HERE

♥ | yellow gold geometric triangle stud earrings ← SHOP HERE

♥ | sterling silver geometric triangle ring ← SHOP HERE

♥ | vertical crescent moon ring ← SHOP HERE
Give Wavejewels a stop on your online shopping journey as they do truly make beautiful jewelry that you and your loved ones will cherish! Click below to browse through their minimalist jewelry collection.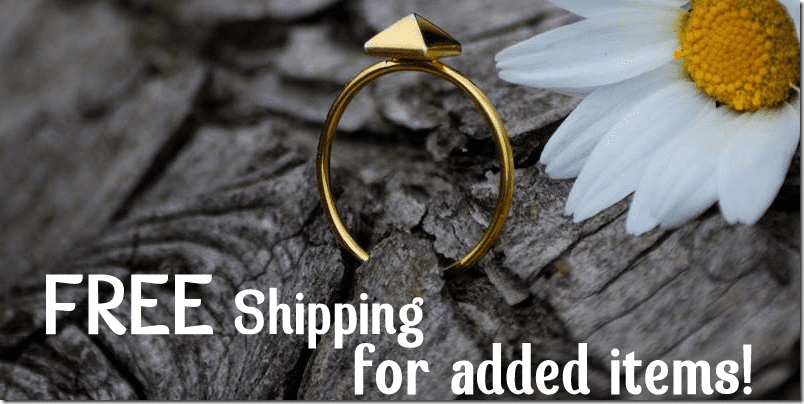 Like what you see? Tell me which is your favorite? I'd love to know!
"What you leave behind is not what is engraved in stone monuments, but what is woven into the lives of others." — Pericles
Disclosure: This post contains affiliate links, which means that if you click on one of the product links, a small commission may be credited to this site.
Love this post? Share it with your friends! Follow us for more fashion inspiration:
♥ Twitter ♥ Facebook ♥ Google+ ♥ Bloglovin ♥ Pinterest ♥ Polyvore ♥
© All images are copyrighted by their respective authors.
Here on Fashionista NOW, our one and very own Miss Reverie showcases the latest in fashion trends and its various social implications in our everyday lives. You may read more of her at REVERIE SANCTUARY.