Feeling foxy? Wear your inner fox out in a jewelry inspired by the clever quick-thinking animal.
Having never stumbled across a fox in my entire life here in tropical Malaysia, aside from grass-munching four-legged creatures, monkeys, rabbits, snakes and the occasional mongoose, I had to find out if there is a Malaysian fox in existence. Apparently, there is! So I'll keep my eyes peeled the next time I wonder around the edge of green. Hopefully further from the city noise.
My brother who had just returned from Hull, the UK city of culture, reported that foxes were aplenty there and sightings were common. In my case, I was attracted to the geometry in the fox jewelry design and the fact that it keeps popping up made me pause to dedicate a post on this interesting sharp-eyed creature.
A little bit on the fox symbolism to get you in the mood – Foxes can sneakily enter and leave a home before you even know it.
Its intelligence is acknowledged by the Celts and the fox is thought of as a guide and bearer of wisdom. Knowing the in-and-outs of the woods intimately, the fox is relied upon as a guide into the spirit world. I'm not sure about spirits, but there sure is a lot to be admired about the elusive fox. As an animal totem, the fox reminds us to be fluid and adaptable in any given situation that challenges us. It acts to call our attention to sense and perceive a situation for what it is rather than what we wish it to be.
If you or someone you know is a lover of foxes or have a thing for foxes, then a fox bracelet, ring or earrings can be the perfect gift to give to yourself or pass it to them. In need of a fox-inspired jewelry inspo? You know the drill. Just scroll on away and enjoy!
Dainty Cute Fox Bracelet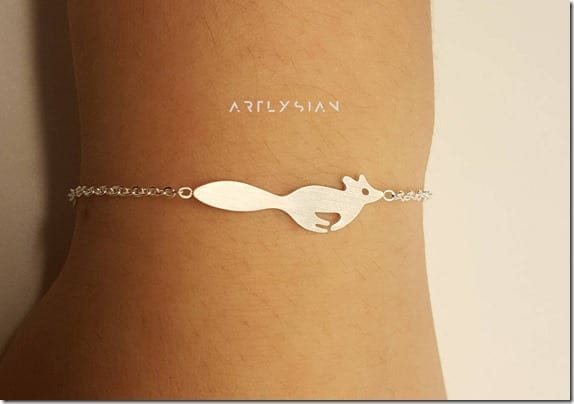 ♥ | Artlysian
Delicate Hand Gilded Fox Bangle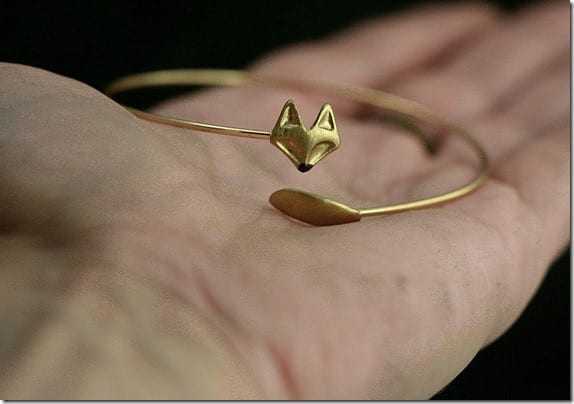 Geometric Fox Wooden Stud Earrings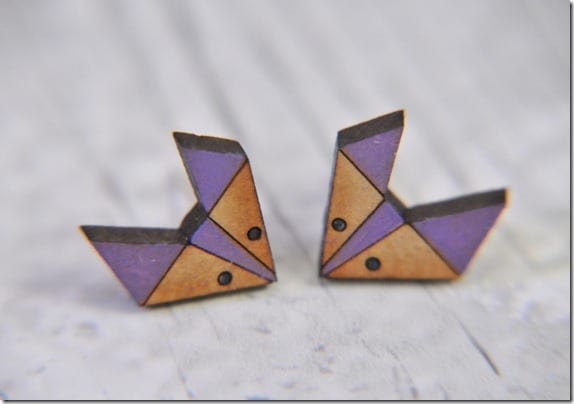 Laser Cut Fox Earrings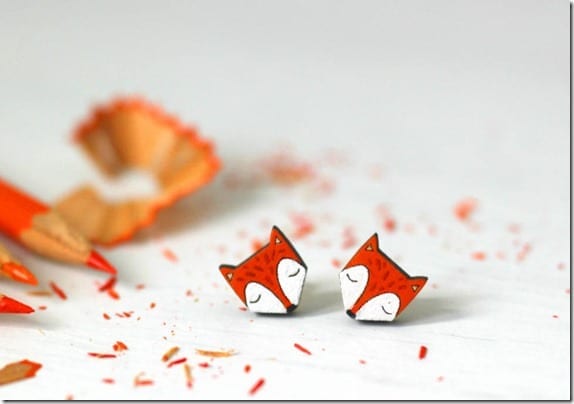 Quirky Orange Fox Earrings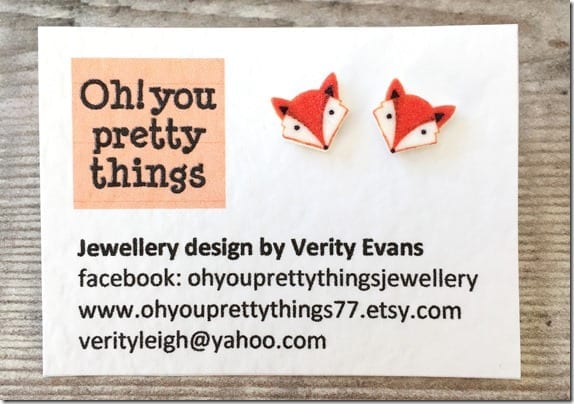 Sleeping Fox Face Stud Earrings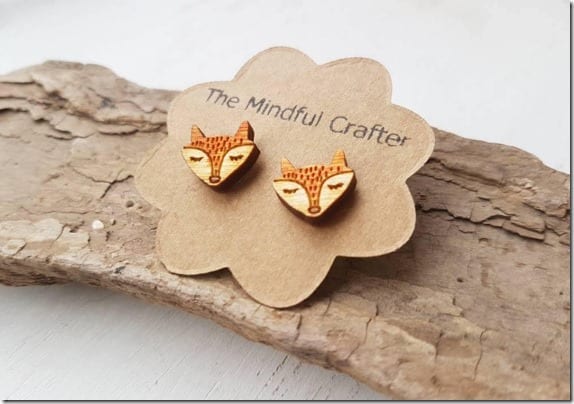 Sterling Silver Fox Ring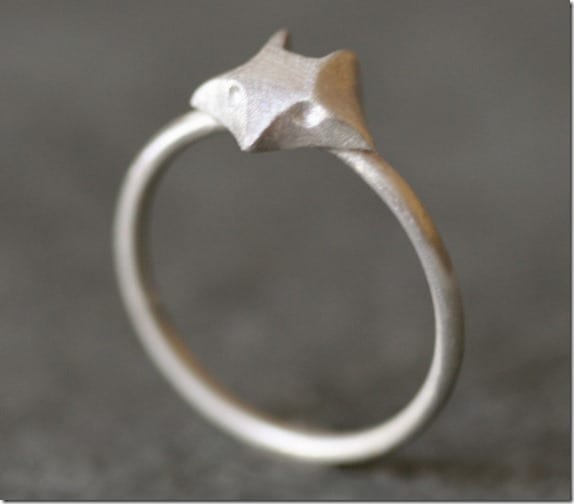 Three Foxes Cuff Bracelet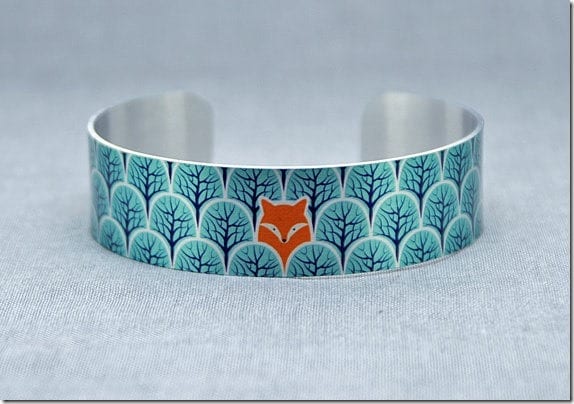 Would you wear a fox-inspired bling bling? Share below – I'd love to know!
"When a woman conceives her true self, a miracle occurs and life around her begins again." — Marianne Williamson
Disclosure: This post contains affiliate links, which means that if you click on one of the product links, a small commission may be credited to this site.
Love this post? Share it with your friends! Follow us for more fashion inspiration:
♥ Twitter ♥ Facebook ♥ Google+ ♥ Bloglovin ♥ Pinterest ♥ Polyvore ♥
© All images are copyrighted by their respective authors.
Here on Fashionista NOW, our one and very own Miss Reverie showcases the latest in fashion trends and its various social implications in our everyday lives. You may read more of her at REVERIE SANCTUARY.