What is negative space in jewelry design and a look at some delightfully minimalist teardrop-inspired jewelry.
It's been a while since I last wrote on jewelry and I'm especially stoked to do one today on yet another minimalist trend inspired by the teardrop symbol.
There is this look about jewelry that I can't help but to lean into with much adoration and curiosity and only just recently have I found out that it has to do with the use of negative space. How I rejoice at finally knowing what this underlying concept is called!
According to The Jewellery Editor, negative space in jewelry design is all about reading between the lines and appreciating what isn't there, rather than what is. Imagination then allows the wearer to fill up the gaps with their own unique and subjective interpretations. When we're looking at a more elaborate, ornamental jewelry design that has very little negative space, our focus is concentrated more on what is there than what isn't.
Imagine a favorite geometric shape you like. It can be a square, hexagon or my favorite, the triangle. Instead of them rendered completely in solid metal or in any material you're imagining them as, just picture the outlines that make up the square, hexagon or the triangle.
The strategic use of empty spaces in jewelry design, according to GIA 4Cs Blog, is  essentially a blend of necessity and aesthetics. With the high price tag on precious metals, jewelers get to create accessories that are way more friendly to your wallet by utilizing less material through the use of this negative space concept. What we get is a fresh and contemporary design priced sensibly and isn't that a major plus for us who prefer spending economically?
Enjoy the teardrop-inspired minimalist jewelry selection below and see if you can spot the clever use of negative space design in some of the minimalist pieces: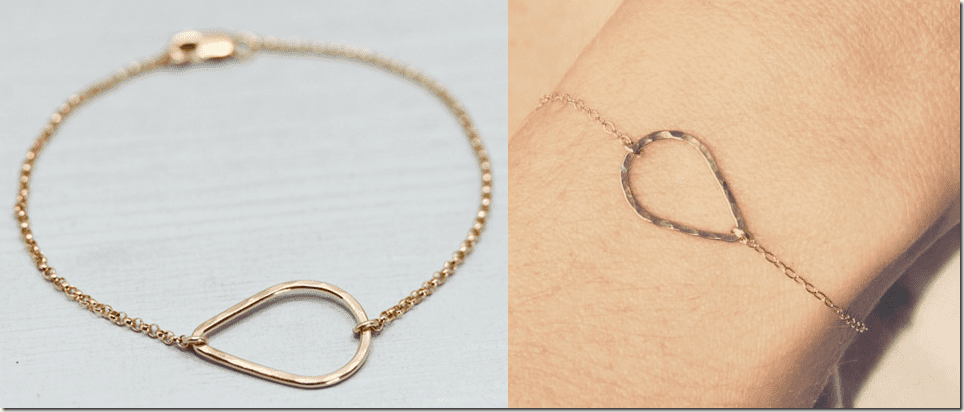 ♡ SeaAndCake | dainty gold teardrop bracelet

♡ WhiteBearAccessories | teal and gold flake teardrop stud earrings
♡ SilverLinesJewelry | minimal teardrop stud earrings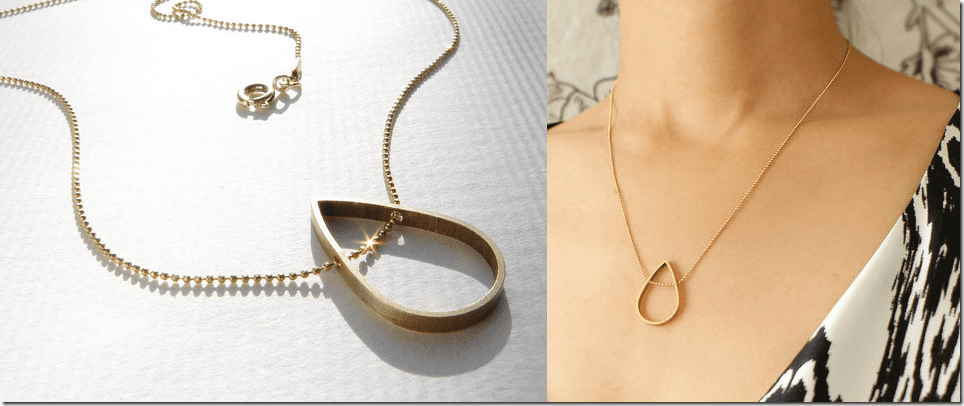 ♡ SoraDesignsBlack | woven chain teardrop pendant necklace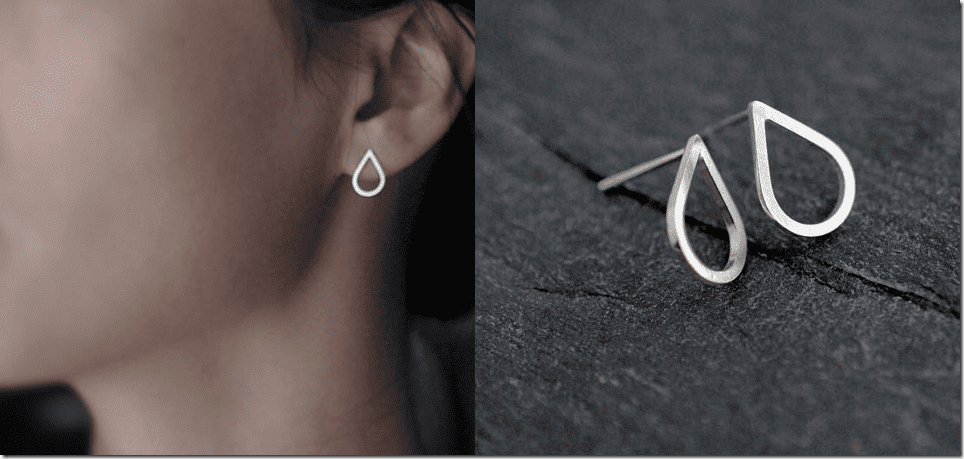 ♡ Minicyn | small droplet teardrop stud earrings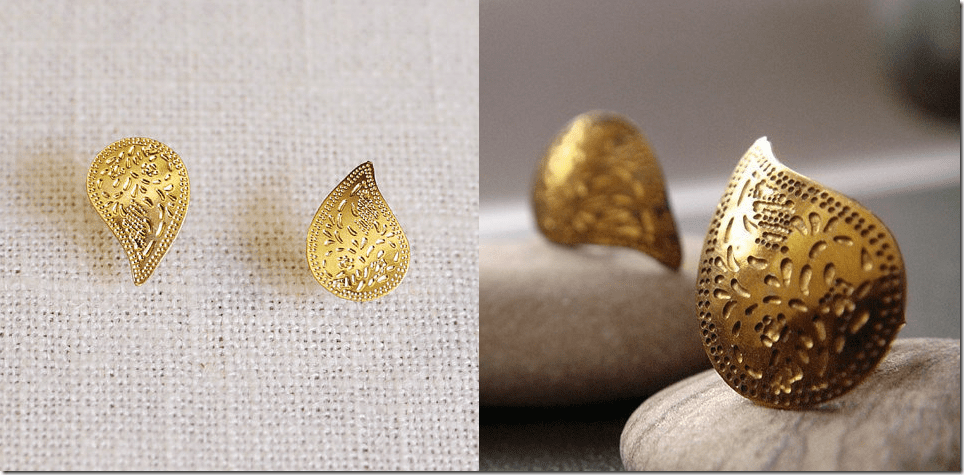 ♡ trystjewellery | paisley teardrop stud earrings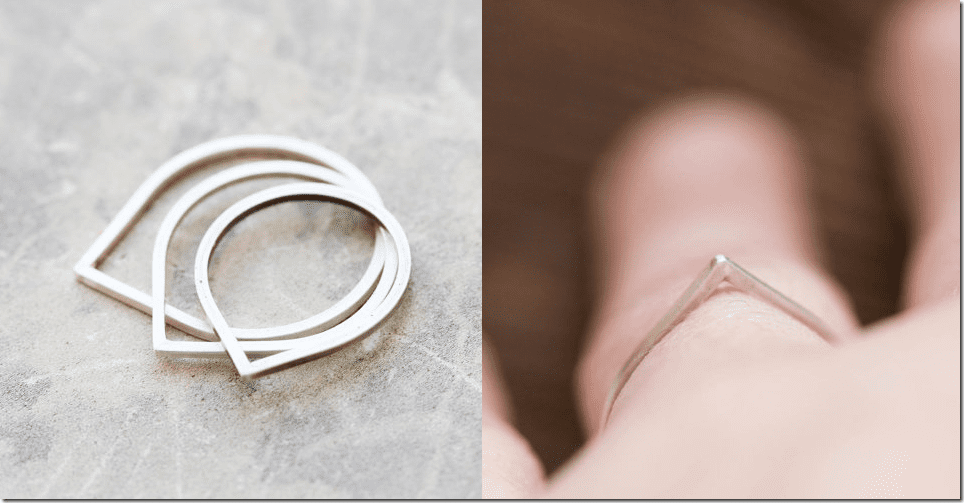 ♡ keepityours | sterling silver stackable teardrop ring
Do you see the jewelry that is designed with the use the negative space concept? Share what they are below and your thoughts about the trend – I love reading them!
"Negative space is a design element favored by Minimalists. It's part of the "less is more" school of thought – a philosophy that says that an object doesn't need to be ornate to be luxurious. And it calls on you, the wearer or viewer, to fill in the missing details with your imagination." – 4Cs of Diamond Quality by GIA
Disclosure: This post contains affiliate links, which means that if you click on one of the product links, a small commission may be credited to this site.
Love this post? Share it with your friends! Follow us for more fashion inspiration:
♥ Twitter ♥ Facebook ♥ Google+ ♥ Bloglovin ♥ Pinterest ♥ Polyvore ♥
© All images are copyrighted by their respective authors.
Here on Fashionista NOW, our one and very own Miss Reverie showcases the latest in fashion trends and its various social implications in our everyday lives. You may read more of her at REVERIE SANCTUARY.