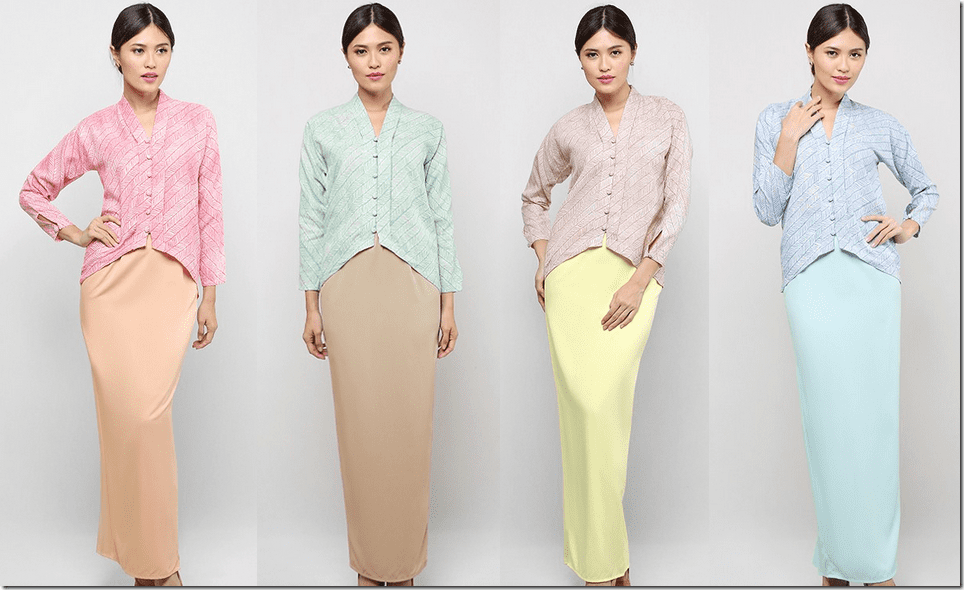 Ladies, have you decided on your baju raya yet? No? We show you that all you need is a kebaya!
It's that time of the year again. Kebayas and baju kurungs are all coveted Eid party staples. From the traditional ones cut in a silhouette true to their humble beginning to the more contemporary iterations fit for the fashion-aware youth with a major body confidence, everyone is absolutely spoiled for choice.
As much as I love pairing a kebaya top with my skinny jeans, this year, I honestly surprise myself with wanting to wear more skirts than ever and aside from modern baju kurung with the boxy top style, I'm into the modern kebayas rendered in the super sweet pastels.
If you don't know what a Kebaya is, let me just summarize it up for you. It is a traditional blouse and skirt (sarong/batik) combo worn by women in Malaysia, Indonesia, Brunei, Burma, Singapore, southern Thailand, Cambodia and the southern part of the Philippines. For more info, just go here.
Below you will find a list of modern kebayas selected just for you ladies who can't wait to be sporting the prettiest of kebayas this upcoming Raya/Eid.
BATIK KEBAYA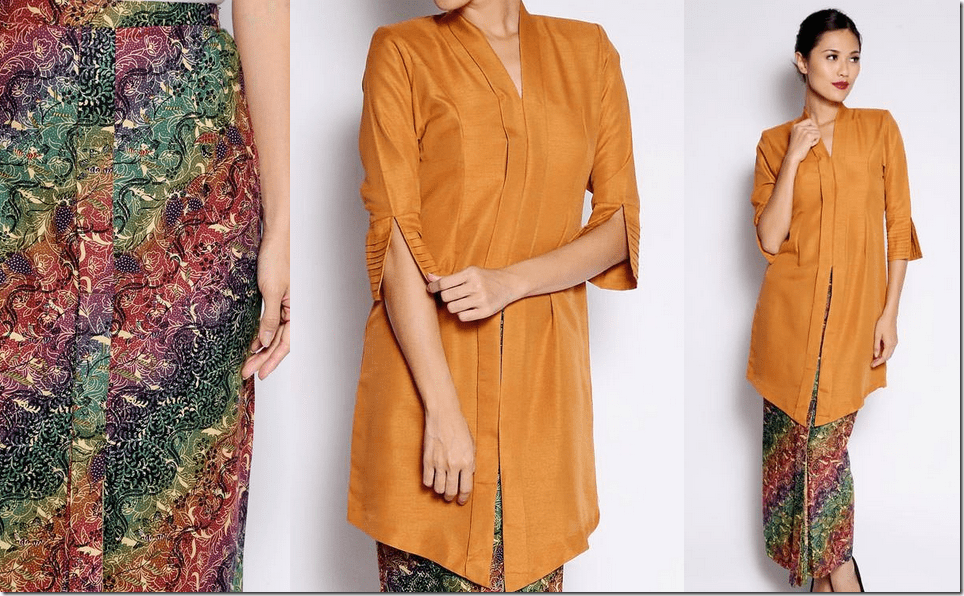 ♥ POYA | brown batik kebaya
This gorgeous kebaya has a long tunic style blouse rendered in brown that goes over a batik skirt that's narrow or pencil-skirt like to ensure that the wearer isn't lost in all of that fabric while providing that flattering elongating effect. The fabric is all cotton and that's super important if you're planning to run in and out of houses to feast and be merry in while keeping some semblance of comfort in the very humid Malaysian weather. I love the unexpected slit at the sleeves and the lovely pleats that decorate them. The solid brown top also allows the batik to pop.
A bit about POYA:
POYA is an independent label that specializes in traditional Malay wear. Established in 2000, the brand has gained recognition for immaculate workmanship and their use of luxurious fabrics from in and around Malaysia, which emphasizes the Asian feel and heritage in their garments.
LACE KEBAYA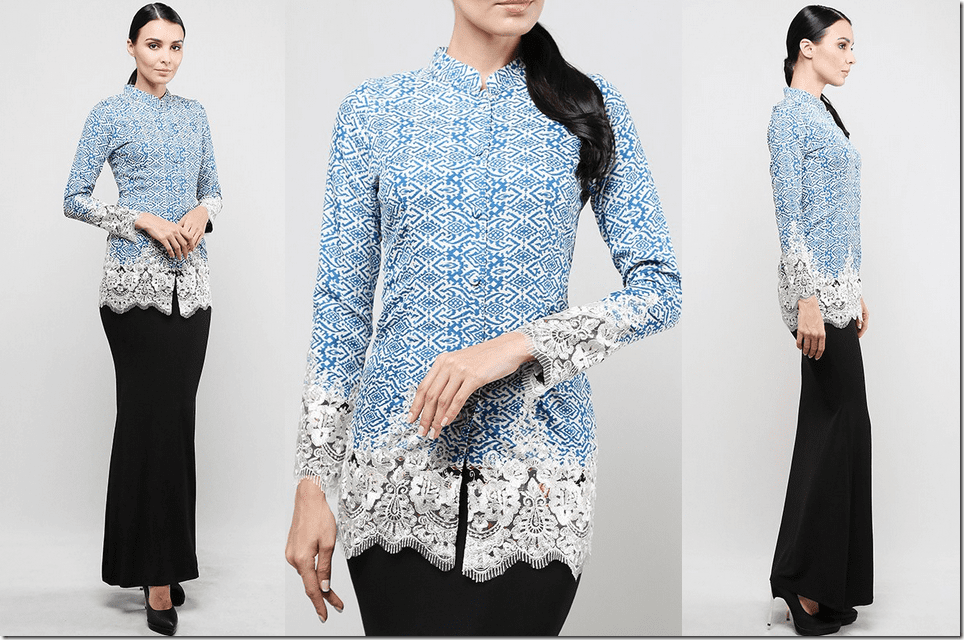 ♥ Fleuré | white lace blue kebaya set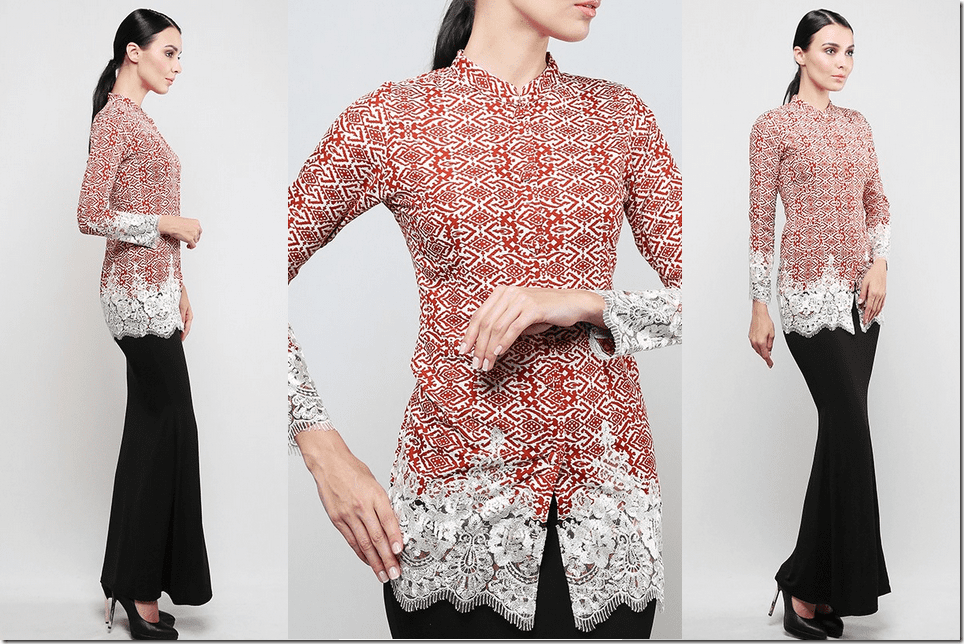 ♥ Fleuré | white lace brown kebaya set
The two lace kebaya sets will appeal to those who can't do without wearing a little feminine lace mixed with a bit of print. The long skirt is kept modern in total black shining the focus onto the intricate kebaya top designed with a flat collar.
A bit about Fleuré:
Exclusively designed for those who love elegant and classy attires for any occasion, FLEURÉ offers glamorous modern and traditional wear at affordable prices.
PASTEL BATIK MODERN KEBAYAs By Sueka Sueka
Officially launched in March 2013, SUEKA SUEKA  believes in preserving the value and tradition of the Batik artwork, which has been passed down through the generations of Nusantara ancestors and remain a unique heritage to this very day.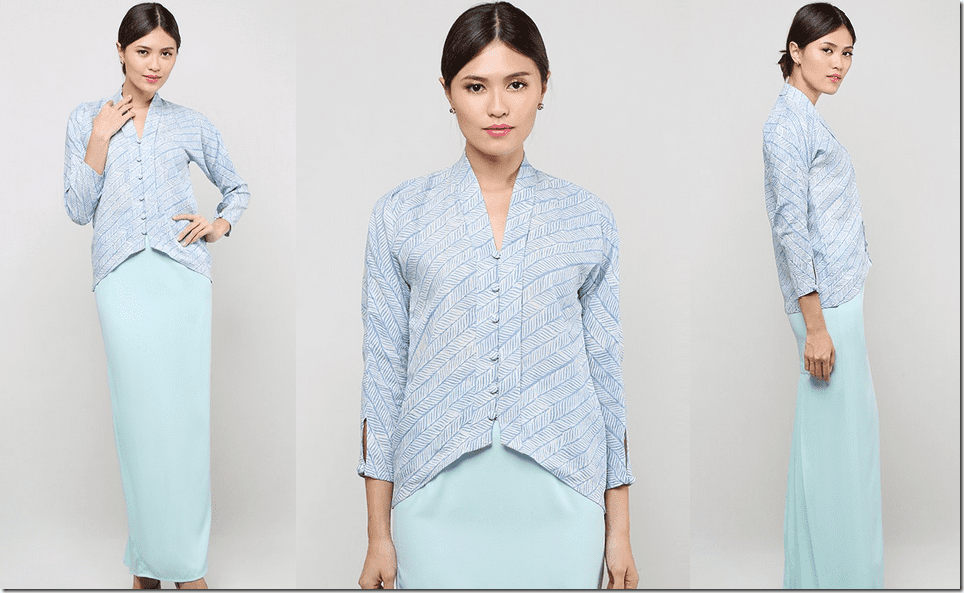 ♥ | batik modern kebaya in blue and mint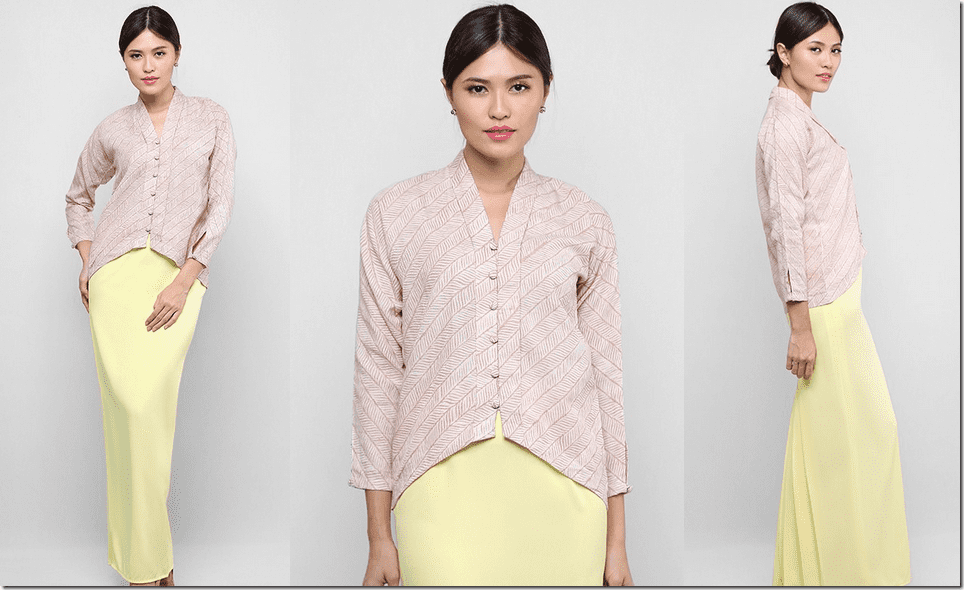 ♥ | batik modern kebaya in brown and yellow
♥ | batik modern kebaya in green and nude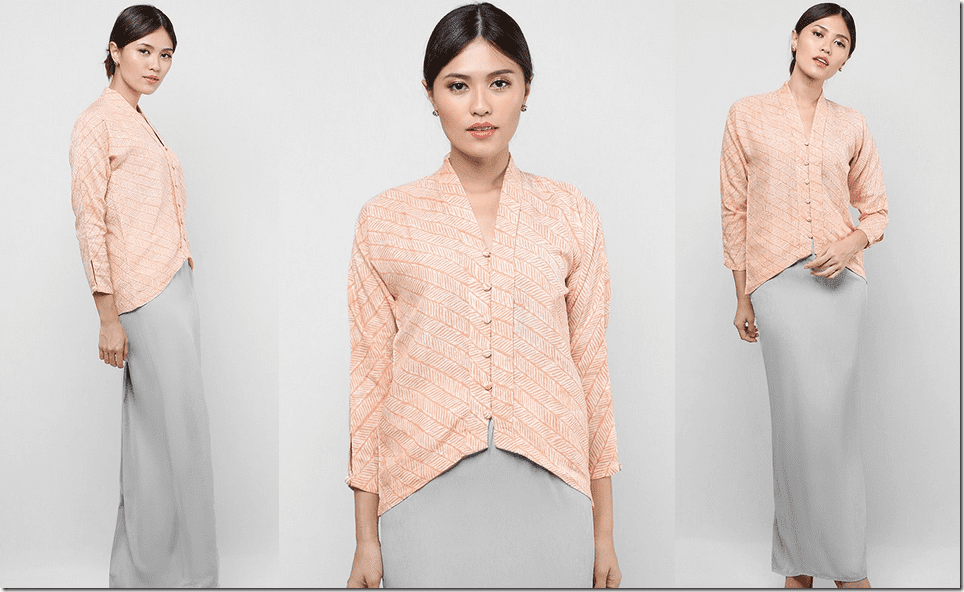 ♥ | batik modern kebaya in orange and grey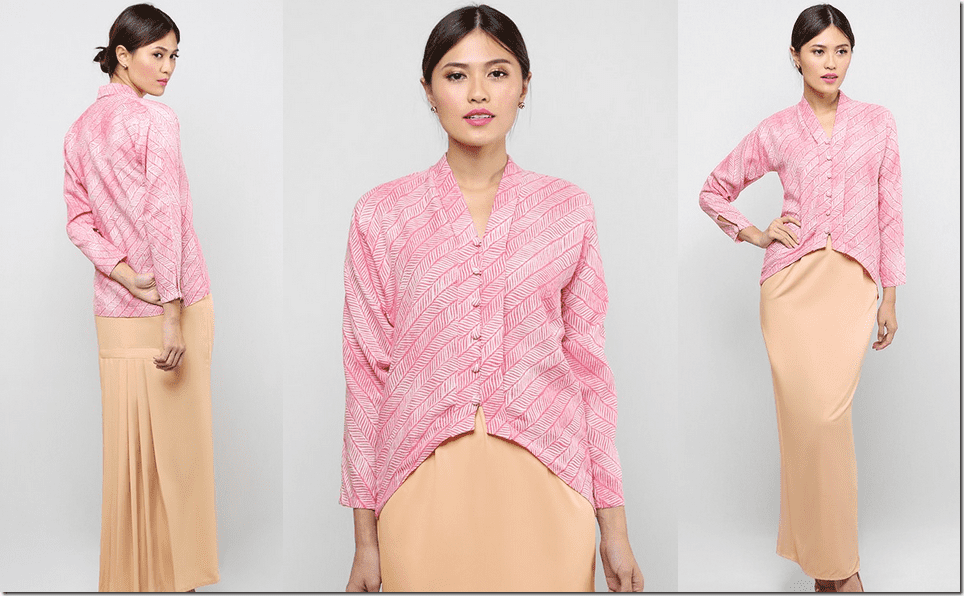 I fell in love their modern kebayas the second my eyes spotted them while doing what I do best: virtual window shopping.
Just look at the kebaya top with the old-school retro button style you'd see in traditional kebayas and the back pleats on the delightfully pastel skirts. Aren't they just gorgeous? The asymmetrical hem of the top helps in a way to elongate the wearer vertically by illusion as more of the skirt is exposed at the front. I must admit that I adore all five of them, thanks to the very sweet color palette and the sort of crop top like design! Kudos, Sueka Sueka, for making batik modern and uber appealing!
So ladies, what do you think of the kebayas shown above? Which style do you see yourself wearing?
"To be a fashion critic is easy because you just say, 'I love it, I hate it,' but life is more than love and hate." — Alber Elbaz
Disclosure: This post contains affiliate links, which means that if you click on one of the product links, a small commission may be credited to this site.
Love this post? Share it with your friends! Follow us for more fashion inspiration:
♥ Twitter ♥ Facebook ♥ Google+ ♥ Bloglovin ♥ Pinterest ♥ Polyvore ♥
© All images are copyrighted by their respective authors.
Here on Fashionista NOW, our one and very own Miss Reverie showcases the latest in fashion trends and its various social implications in our everyday lives. You may read more of her at REVERIE SANCTUARY.