Next up on the delicate jewelry trend highlight are stud earrings fashioned in a shape of the spiral. Find our favorites plus some facts about the spiral as a symbol.
Spirals bring back childhood memories of having doodled them on narrow margins of pages of text books. Friends drew them as decorative features in old autograph books (remember those?). I never did notice them on jewelry before for some reason until this very month as I was trawling Etsy for research that I am especially enjoying as nothing ever comes close to this very deep love affair I have for stalking beautifully-crafted gems.
If you have been with me on the journey of discovering and highlighting simple yet modern jewelry that can be worn by anyone across the ages, you'll notice that geometric shapes have pretty much taken over this space.
Now, the attention is on spiral stud earrings which I personally find utterly hypnotizing, a word that's fitting to describe one of the oldest geometric motifs that traces back into the Neolithic period.
Find below seven dainty picks of the spiral earrings along with a fun facts about spirals as a symbol.
7 Prettiest Spiral Stud Earrings To Decorate Your Ear Lobes With:

♥ GoldValentina | delicate gold spiral shaped earrings ← SHOP HERE
The most prolific and earliest appearance of the spiral is seen in Celtic (and pre-celtic) symbology where the triple spiral is found carved on prehistoric rocks near the main entrance of Newgrange monument in Ireland.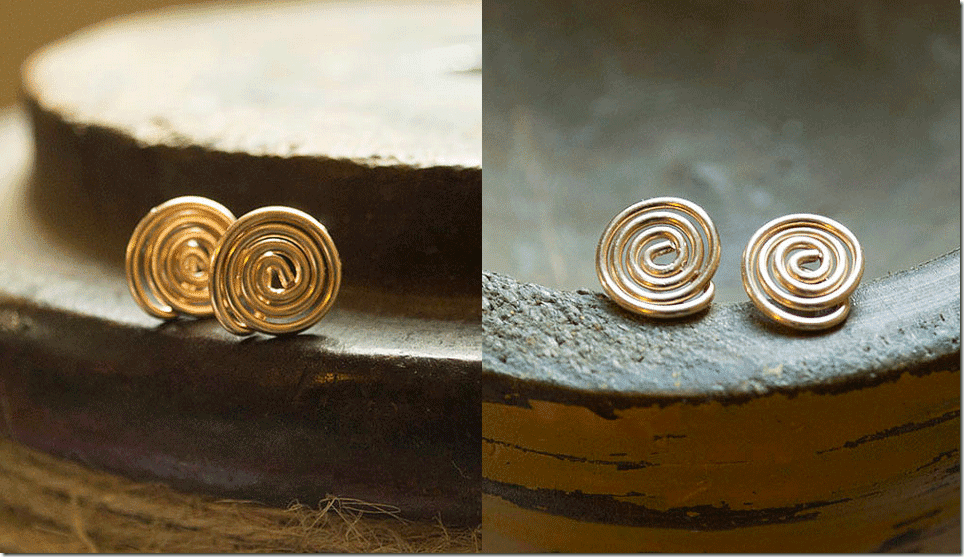 ♥ baublesbyeli | minimalist gold spiral earrings ← SHOP HERE
Spirals are also found in pre-Columbian art in Latin and Central America.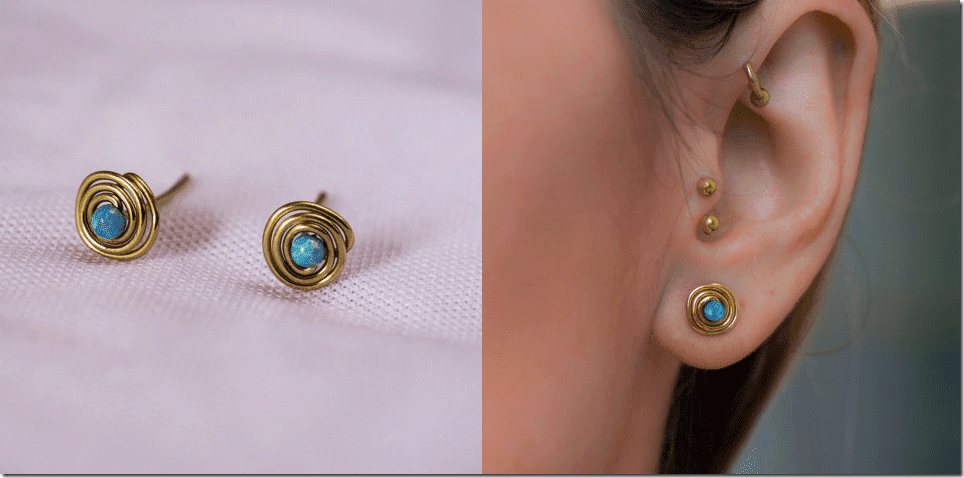 ♥ GoldValentina | opal gold spiral earrings ← SHOP HERE
In simple forms seen in Chinese art, the spiral is thought to be a symbol of the sun.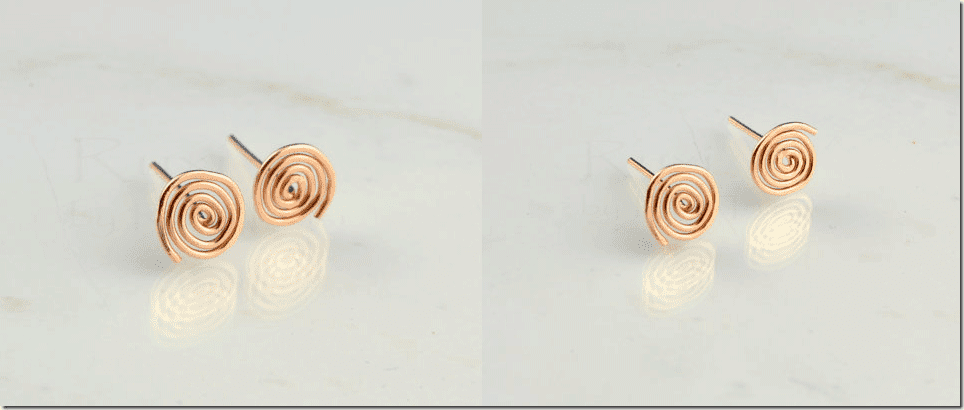 ♥ RuxiTirisi | rose gold spiral stud earrings ← SHOP HERE
The spiral being recognized as a symbol for hypnosis comes from the artistic depiction of people or cartoon characters getting hypnotized by staring into a spinning spiral.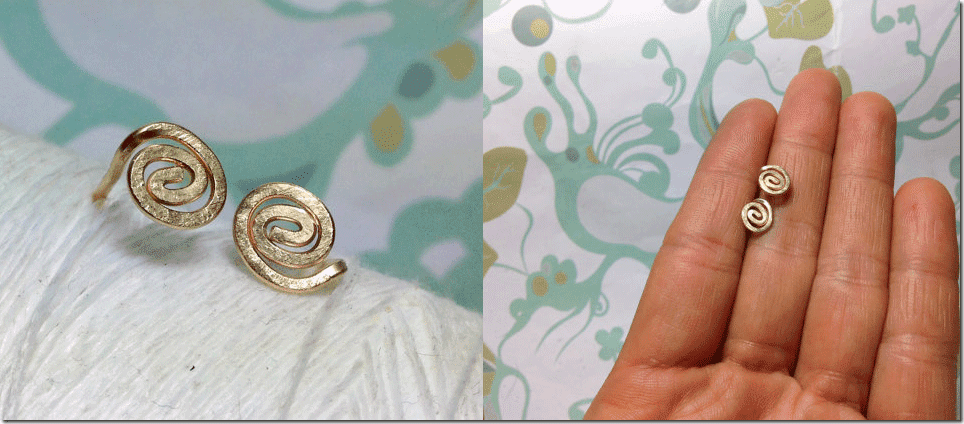 ♥ GhostShip | small gold spiral earrings ← SHOP HERE
The smallest of spiral found in the natural world is the double helix of the DNA and the largest, a galaxy.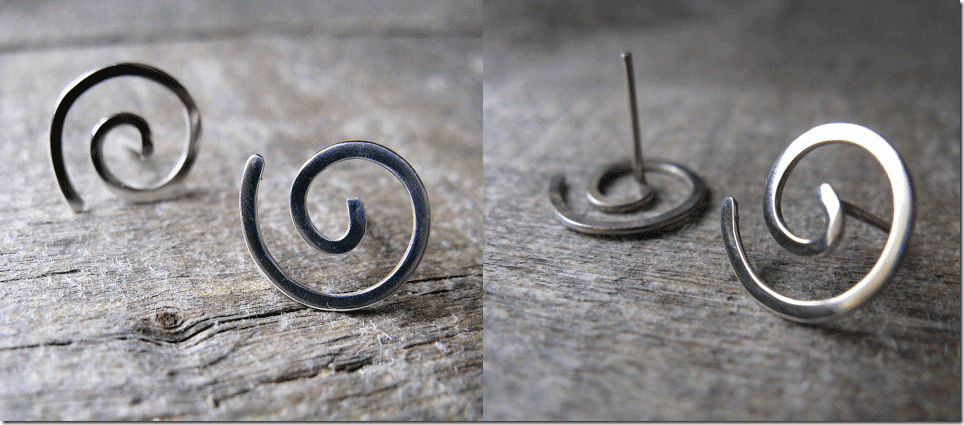 ♥ AutumnEquinox | sterling silver spiral earrings ← SHOP HERE
Due to spiral's abundance in the natural world, the spiral is used as the official symbol of the World Pantheist Movement, that holds the philosophy of spirituality that centers upon nature.
♥ CookOnStrike | tiny spiral stud earrings ← SHOP HERE
Let's not forget the appearance of spiral-y eyes of cartoon characters in anime and manga where they are used to signify dizziness or a dazed state of mind.
I hope you find dive into spiral's symbology interesting as it is for me. If you have a personal connection with the spiral as a shape sparked from an early childhood experience, share your story below – I would really love to know!
"The spiral in a snail's shell is the same mathematically as the spiral in the Milky Way galaxy, and it's also the same mathematically as the spirals in our DNA. It's the same ratio that you'll find in very basic music that transcends cultures all over the world." — Joseph Gordon-Levitt
Disclosure: This post contains affiliate links, which means that if you click on one of the product links, a small commission may be credited to this site.
Love this post? Share it with your friends! Follow us for more fashion inspiration:
♥ Twitter ♥ Facebook ♥ Google+ ♥ Bloglovin ♥ Pinterest ♥ Polyvore ♥
© All images are copyrighted by their respective authors.
Here on Fashionista NOW, our one and very own Miss Reverie showcases the latest in fashion trends and its various social implications in our everyday lives. You may read more of her at REVERIE SANCTUARY.