Credit | Ana Delgado
When skorts and peplums collide, you get origami-style everything. Find our roundup of statement-making origami-inspired skirts, dresses and tops to get you party-ready in a jiffy.
I'm thinking that the skort trend with the signature front-overlap design and the peplum waist fad had come together to give birth to all sorts of origami-like interpretation seen on skirt, tops and dresses. I've warmed up to peplums because well, they provide a kind of stylish cloak for days when the belly decides to be rebellious.
Not all peplums are of the dramatic kind, of course. But if you fancy getting all dressed up to the nines what with the Year of the Sheep arriving in no time, I believe anything with an origami spin on the design will quickly transform your wardrobe. The fact that they come in structured ruffles and tiers will offer a certain textural depth to your look and that is just splendid, right?
Don't believe me they could look good? Take a scroll down this page to get your collective hearts pumping with the various origami style skirts, dresses and tops that may just be the update you require for a brilliant party dressing:
From ZALORA Malaysia/Brunei: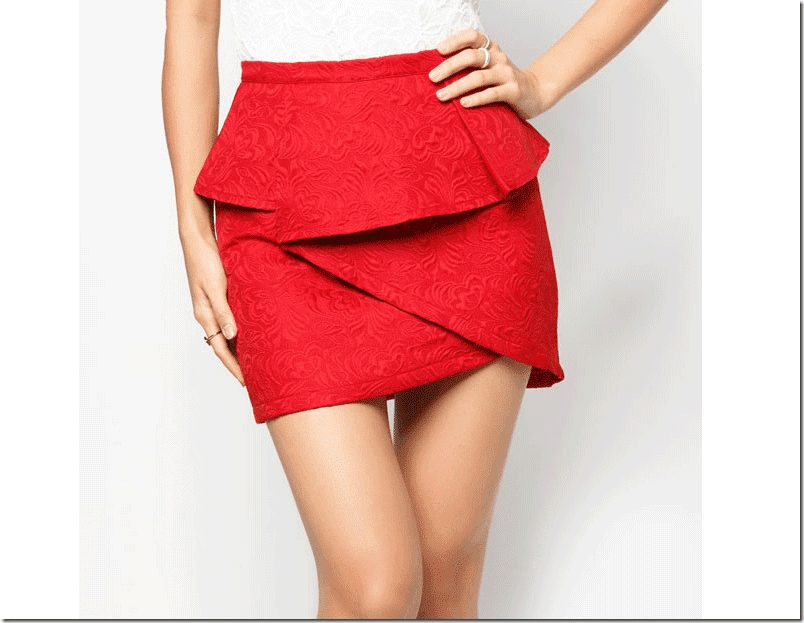 ♥ red textured origami skirt ← SHOP HERE
A vital pop of red, textured design, plus an intricate origami peplum fold – a charming skirt like this is made for parties and unforgettable events in your life where you seek to impress.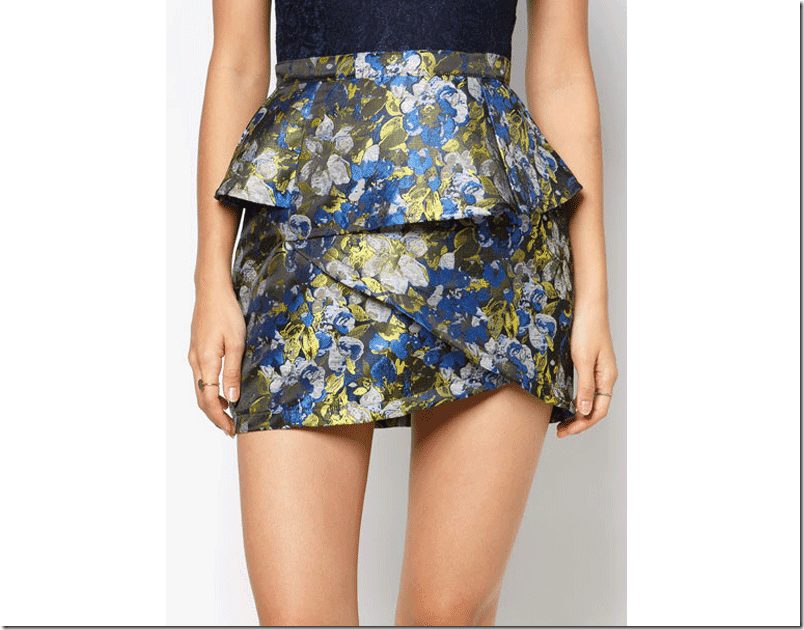 ♥ origami skirt (blue/yellow) ← SHOP HERE
Rendered in dreamy abstract floral details, this origami skirt features pleated accents along the waistline. With a statement skirt like this, it's best to keep your top in a solid color.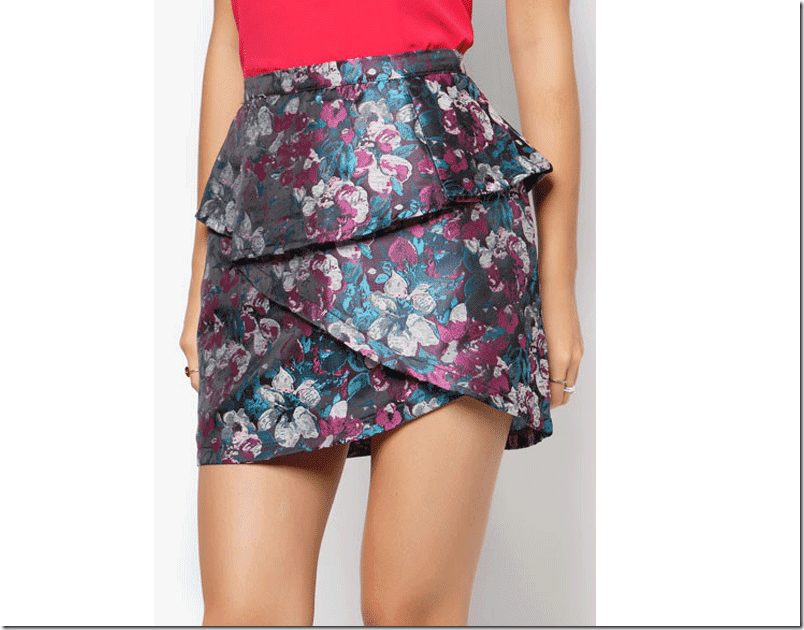 ♥ jacquard origami skirt (pink/turquoise) ← SHOP HERE
Similar in design as the skirt above, this one comes in a refreshing hues of pink and turquoise. The hemline is asymmetrical and the fit is relaxed so you can move around easily while looking supremely stylish. I love the watercolor vibe of this skirt, it's like looking at a painting.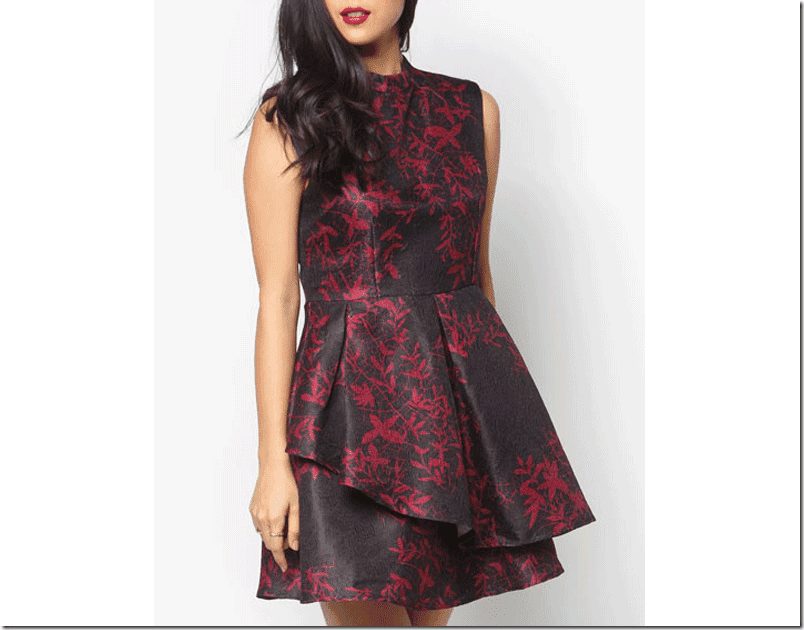 ♥ floral origami dress ← SHOP HERE
A sleeveless dress unlike any other: Here's an origami dress with a bold abstract leaf motif and a pleated asymmetrical skirt waiting to be donned for special occasions.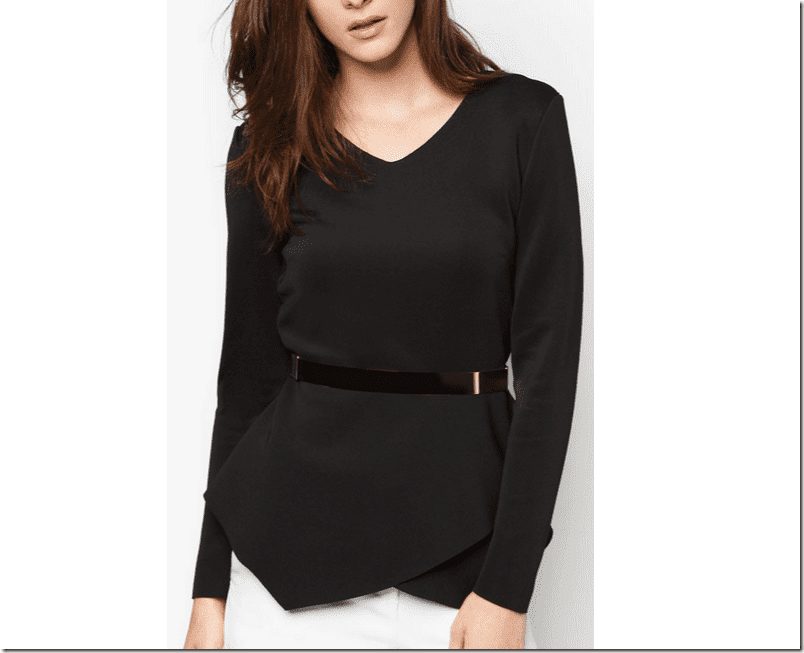 ♥ black origami peplum top ← SHOP HERE
Looking for a top that has a captivating flair? Instead of the usual peplum design, this structured long sleeve blouse has a stylized hem cut in that familiar skort-like angles. The darted details ensure the top holds its structure nicely when worn.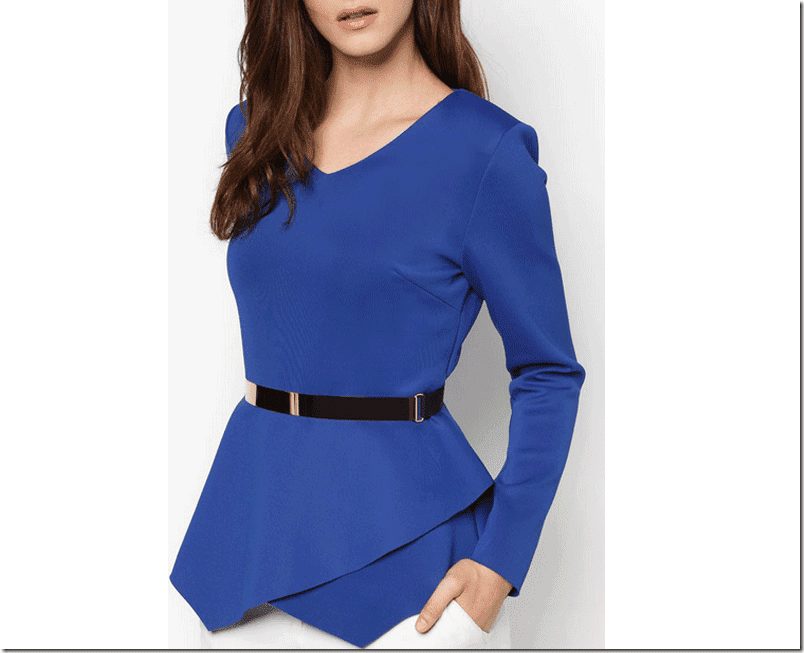 ♥ blue origami peplum top ← SHOP HERE
A similar top in energetic blue for those who must wear a bright color or two. This top also comes in off-white and feminine fuchsia.
From YESSTYLE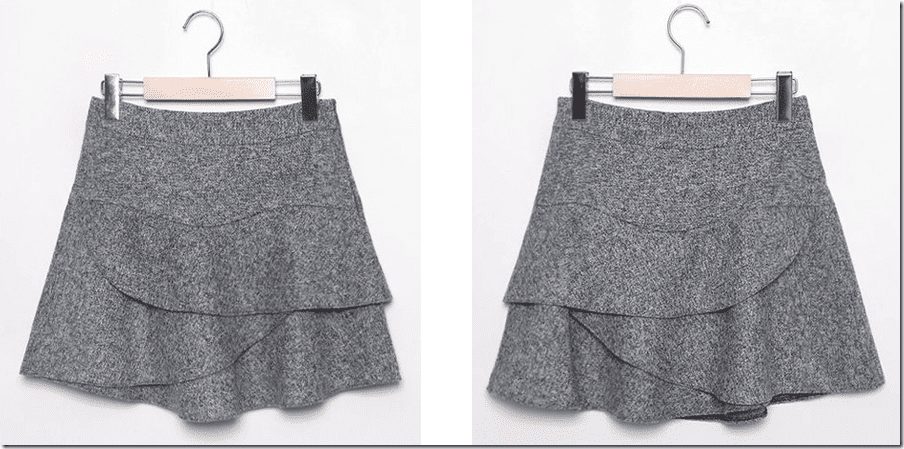 ♥ inset shorts tiered skirt (light gray) ← SHOP HERE
This softly crafted skirt comes with inset shorts to keep you warm even during the coldest months. Ruffled tiers add movement, and a melange construction makes it versatile enough to be paired with a variety of tops from plain cardis to patterned blouses.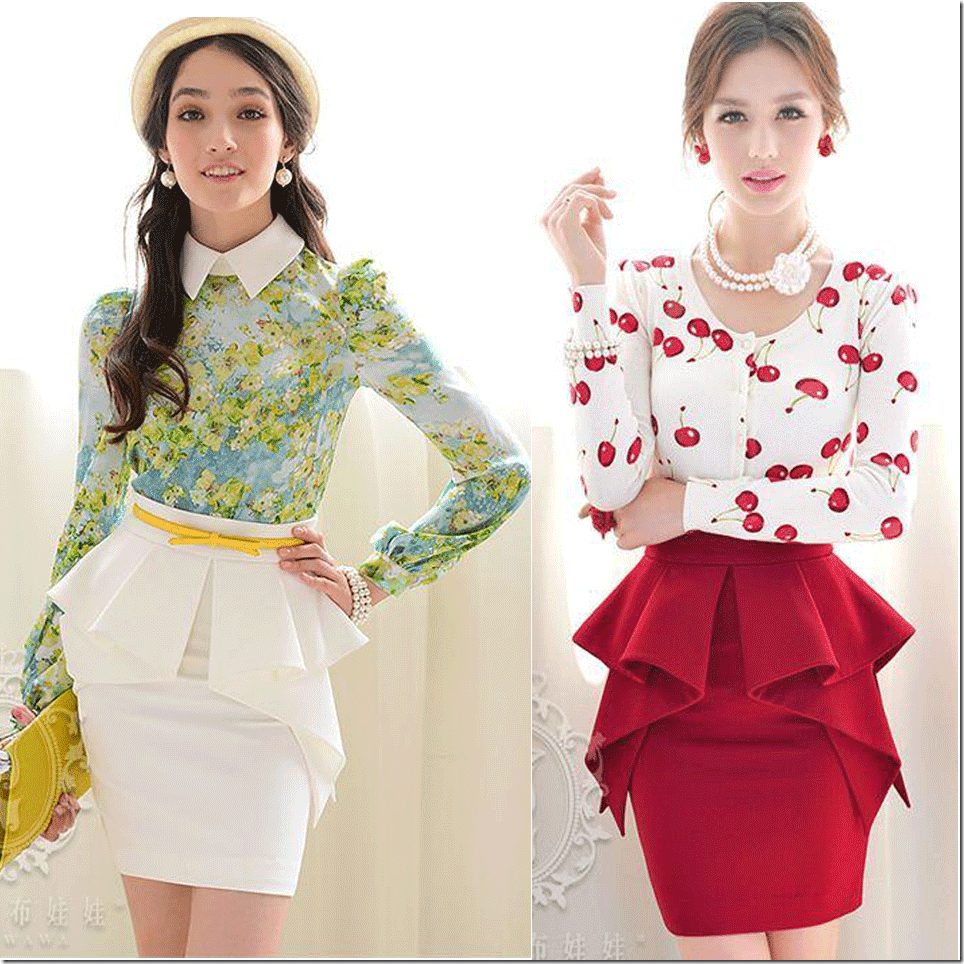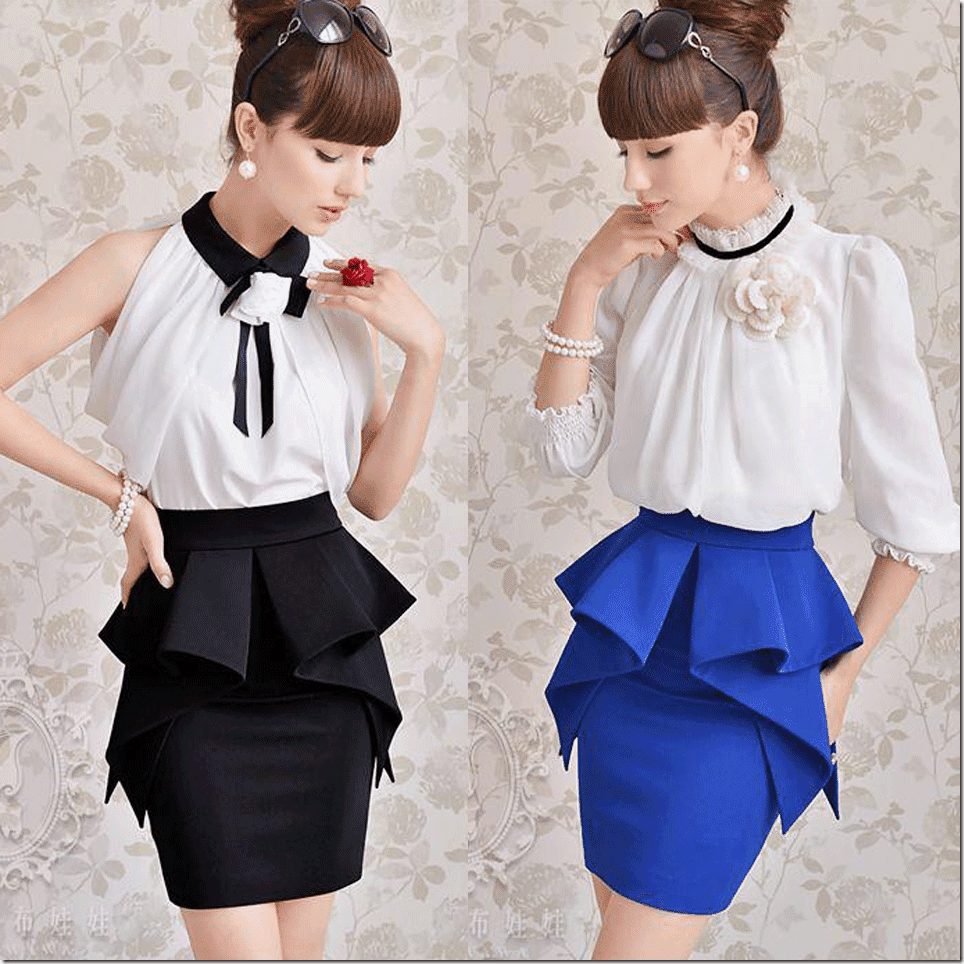 ♥ ruffle peplum pencil skirt (white, red black and blue) ← SHOP HERE
This striking skirt in dramatic origami style is made off heavy fabric, thus it will hold the shape very elegantly. Its pencil cut fit is true to the size provided in the measurement chart. This is a dressy skirt that will without a doubt land you tons of compliments.
---
SHOPPING on YESSTYLE:
Free Shipping for your order with coupon FREESTANDARD – Valid for ONE time use only, with no minimum spend. This applies on anything you like from the diverse Asian Fashion Store.
Don't forget that for orders above RM95 (that's USD25), you will automatically get free shipping! What makes it even more awesome is that this applies worldwide.
What do you think of the origami fashion trend? Like any of our finds here? Share your thoughts below – I love reading them!
"He had never seen a woman who wore her clothes with such apparent joy. And the clothes themselves looked as if, in being draped on her body, they had won new life for themselves." — Haruki Murakami
Disclosure: This post contains affiliate links, which means that if you click on one of the product links, a small commission may be credited to this site.
Love this post? Share it with your friends! Follow us for more fashion inspiration:
♥ Twitter ♥ Facebook ♥ Google+ ♥ Bloglovin ♥ Pinterest ♥ Polyvore ♥
© All images are copyrighted by their respective authors.
Here on Fashionista NOW, our one and very own Miss Reverie showcases the latest in fashion trends and its various social implications in our everyday lives. You may read more of her at REVERIE SANCTUARY.