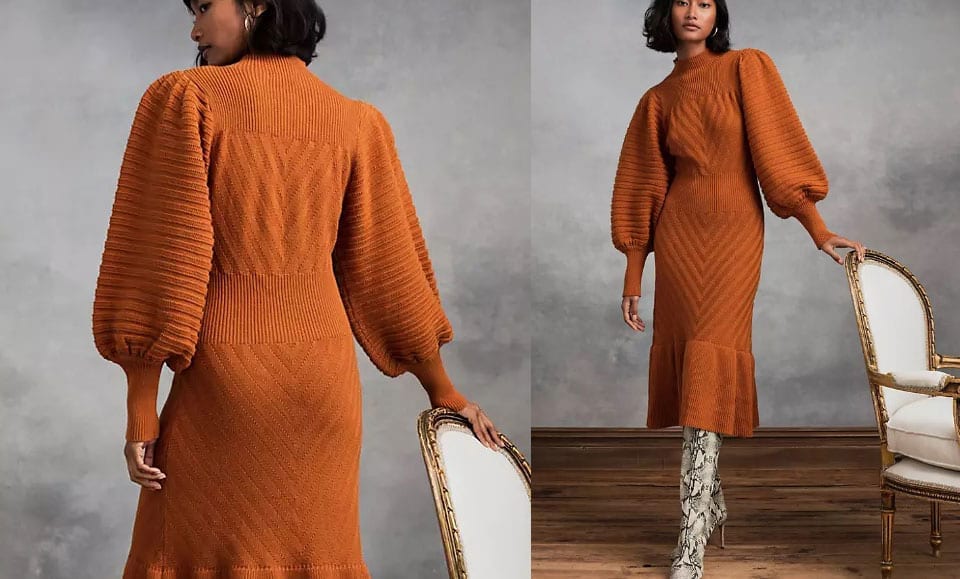 Cold weather fashion inspo in vividly nostalgic sweater dress.
Sweater dresses are a must-have when you're in a nippy state and still want to exude an aura of graceful femininity. I have to warn you though that these midi knit dresses in particular will have your heartbeat flutter in utter adoration!
They're just simply precious in appearance in the way you think of olden days type of dresses but with a cozy element. From crocheted details to ribbed features that come to rest in specific spots on the dress, nothing beats dressing in insulating pieces with an interesting personality and your stylish grandma might nod in approval!
With HappyXNature collection of gorgeous pieces you can't get enough of that are crafted with sustainability in mind, you'll be wearing pieces approved by mother nature too! Some of the dresses are made using recycled bottle yarn. Yup, no joke!
If you're like me, then you wonder how exactly does yarn come out of recycled bottles?
Google gave me a quick run-down of the steps involved. First, the recyclable bottles are shredded into pellets. The pellets are then melted into liquid plastic. This will then be extruded and spun into polyester yarn! The yarn is finally used to make clothing! Wow! You'll never look at plastic water bottles the same again!
Retro Style Sweater Dress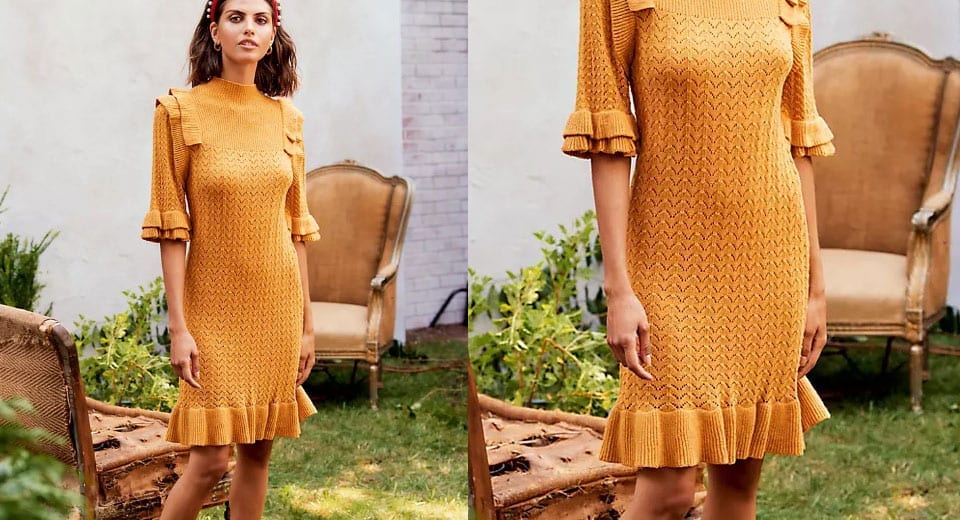 Puff Sleeve Sweater Dress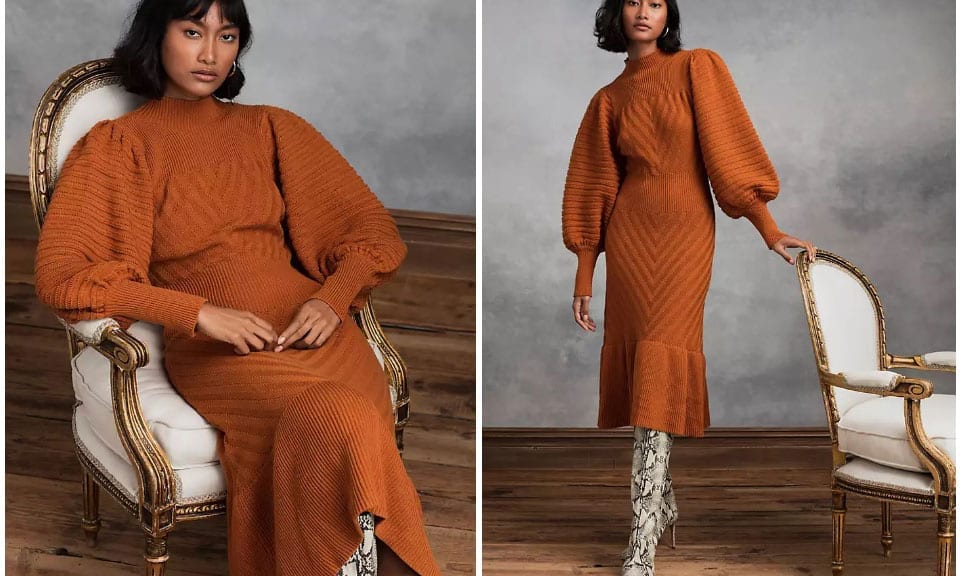 Red Sweater Midi Dress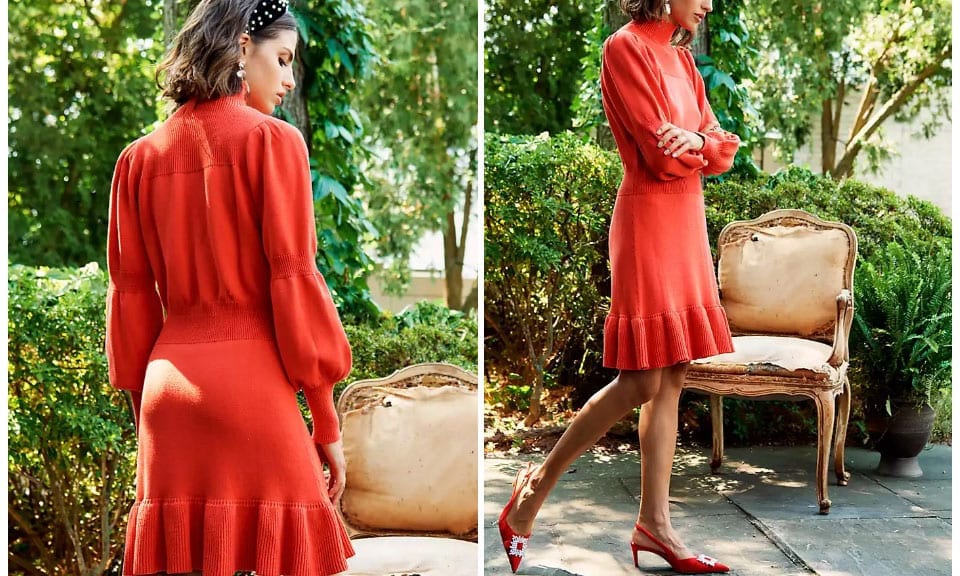 Well peeps, what you think of these dresses? Are they just gorgeous or what? Are you ready to transform your chilly weather OOTD game with these midi sweaters while keeping Mother Earth happy? Share your thoughts!
Image Credit : HappyXNature
Love this post? Share it with your friends! Follow us for more fashion inspiration:
© All images are copyrighted by their respective authors.
Here on Fashionista NOW, our one and very own Miss Reverie showcases the latest in fashion trends and its various social implications in our everyday lives. You may read more of her at REVERIE SANCTUARY.