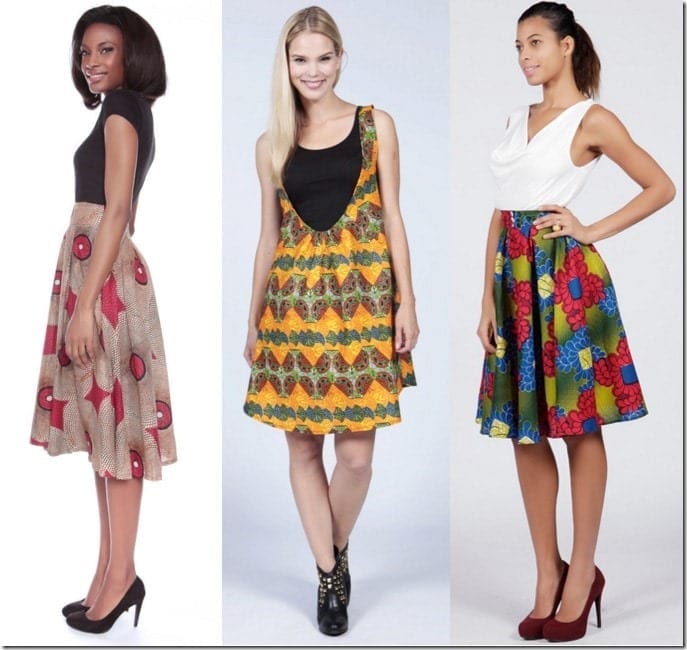 Based on what the fashion peeps are saying, minimalist is out (I say, yeah right) and maximalist is in.
But what if you can't bear parting with your chic minimalist mode of dressing but would like a punch of patterns on say, a gloomy day? What if you like the neutral colors and clean lines much more so than a print on print affair with wild eye-popping colors, shapes textures and details? I think it's safe to say that we can combine the best of both worlds like mature stylish adults that we are without looking at it as either/or type of mindset. Why fashion fuels this line of thinking boggles the mind.
I'm always trawling Etsy for no other reason than to be mesmerized by pretty little things and today, I found instant love for My Asho Market, an indie fashion label that sells stylish African print clothing and accessories. What caught my eye were the skirts and tops in eye-catching motifs and how they were styled together with neutral pieces so as not to be too visually-overwhelming, which is often the kind of look that is wearable for all.
Launched in 2009, it is an African fashion destination for clothing and accessories handmade by artisans and tailors in Africa. Although the demands for African fashion have increased over the years, the textile industry there could use a stronger and comprehensive support.
As a firm believer in trade not aid message, My Asho Market works directly with fabric manufacturers based in Nigeria and Ghana, selecting locally-produced African prints which helps to revive the local African prints industry – creating employment for thousands of people.
To see the gorgeous patterned pieces they have in store now, do scroll away and enjoy!
African Floral Skirt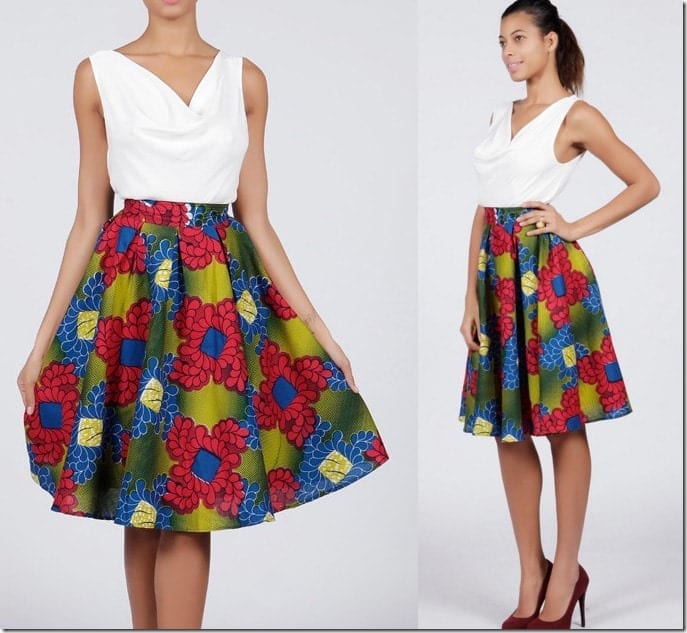 This is a gorgeous high-waisted, flared Ankara floral print skirt that comes with gentle pleats. Made of 100% African print cotton.
African Print Cropped Pants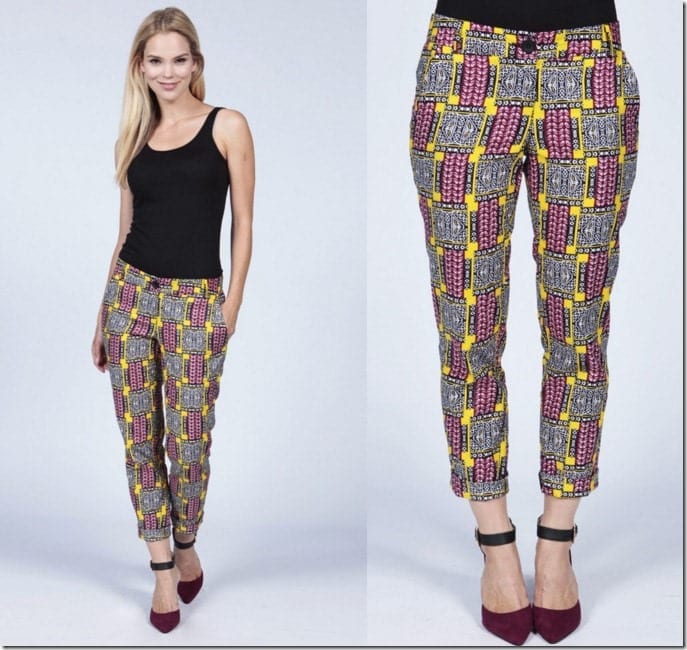 This slim fit cropped trousers is rendered in a vibrant statement-making Ghanaian print.
African Print Peplum Top
This is a 100% cotton African print peplum top with short sleeves. It has a tailored fit and will go beautifully with a skirt or skinny jeans.
African Print Summer Dress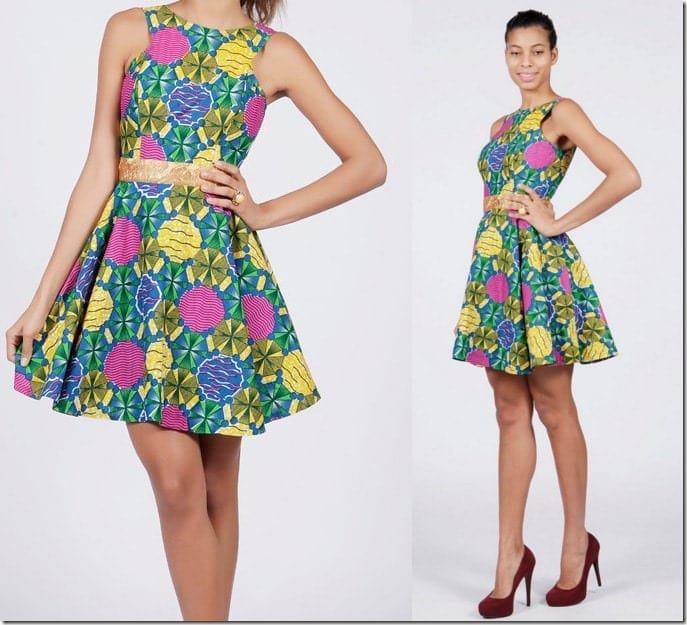 This Ghanaian Ankara print sundress has a fitted bodice with a figure flattering high waistline.
Ankara Panel Peter Pan Dress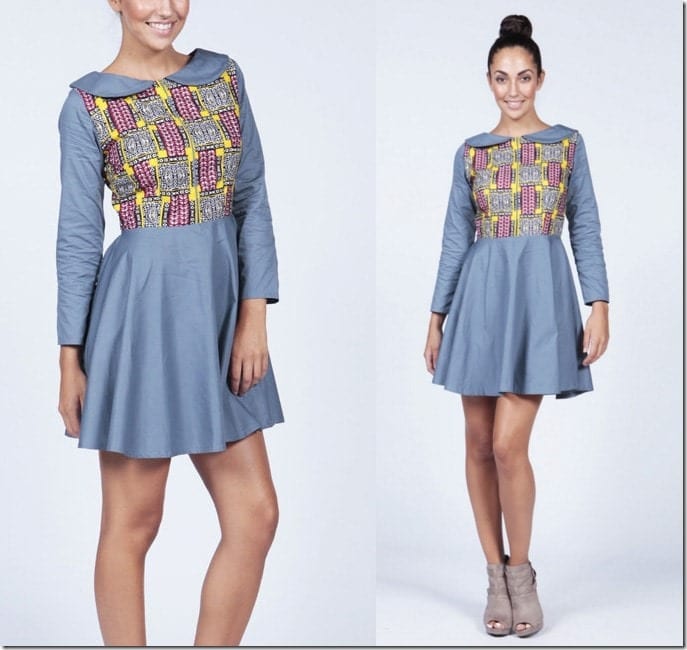 This is a pretty light blue dress with a Peter Pan collar and Ankara panel detail. It is long sleeved and has a concealed zipper at the back.
Ankara Print Midi Skirt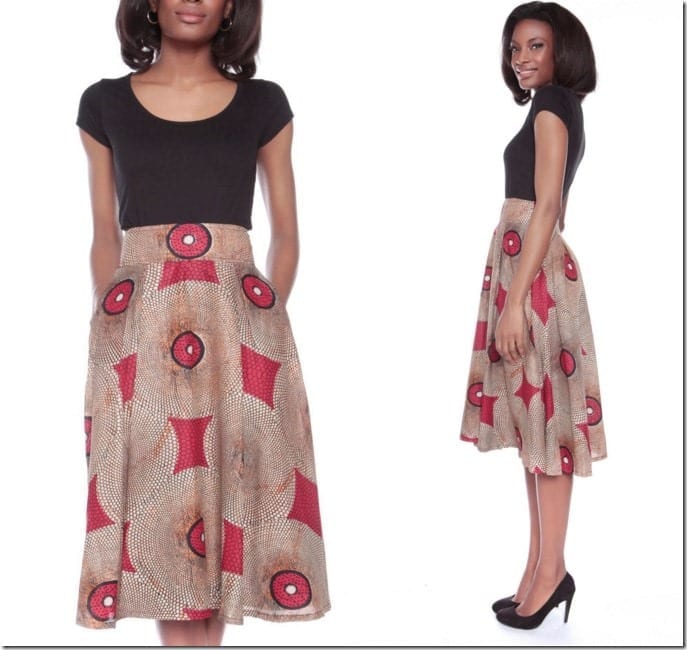 This stunning African print skirt comes with gentle pleating to give it a full and flirty feel.
Ghanaian Print Pinafore Dress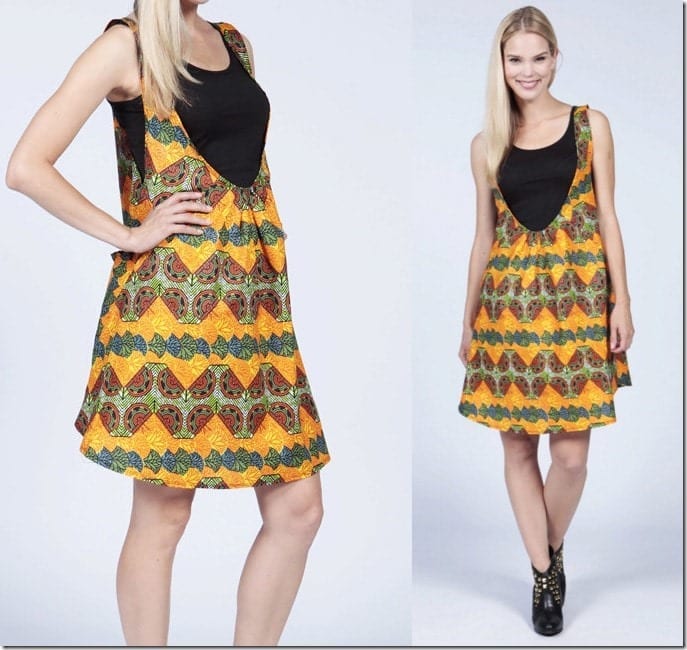 This overall style dress comes in a stunning Ghanaian print. It has two pockets on either side and has a loose fit style.
My Asho Market sells handmade African clothing and accessories, shipped from their London studios, connecting Africa to the rest of the world through fashion. Follow them on their social media:
Facebook | My Asho Market Website | My Asho Market on Etsy
Celebrate what you want to see more of. — Tom Peters
Disclosure: This post contains affiliate links, which means that if you click on one of the product links, a small commission may be credited to this site.
Love this post? Share it with your friends! Follow us for more fashion inspiration:
♥ Twitter ♥ Facebook ♥ Google+ ♥ Bloglovin ♥ Pinterest ♥ Polyvore ♥
© All images are copyrighted by their respective authors.
Here on Fashionista NOW, our one and very own Miss Reverie showcases the latest in fashion trends and its various social implications in our everyday lives. You may read more of her at REVERIE SANCTUARY.