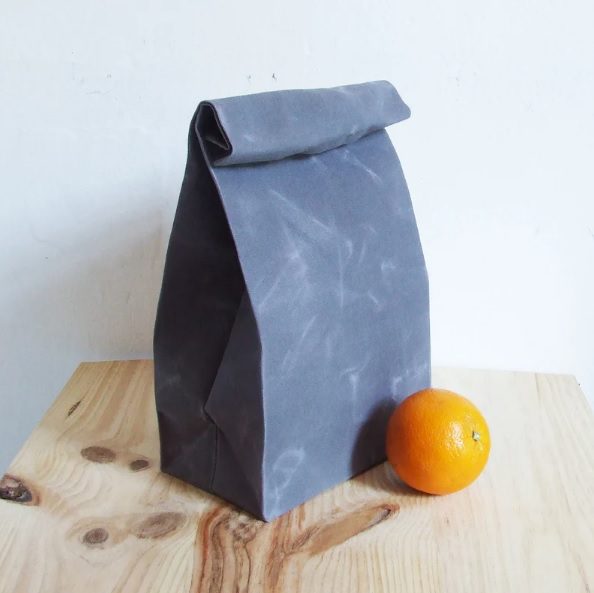 © All images are from and copyrighted by their respective authors.
This affiliate post features a look into the chic summer canvas lunch bags that are guaranteed to keep your lunch safe and secure. Keep the space bookmarked if you're into keeping up with eco-friendly lunch bag styles.
For lunch bags that are chic and earth-friendly.
This post is a reflection of my love for this particular aesthetic and functionality when it comes to lunch/brunch bags. I do adore this 'paper bag' look that's a plenty but this one's made of waxed canvas and it's made to last and moisture will not see them unravel. If you're a fan of lunch bags that are reusable and also, quite CHIC, then these are the bags to consider!
Paper bags are obviously not waterproof and my small coffee spills have managed to create holes into the current paper bag I carry out whenever it's walking time. Clarification: I don't carry the bag while rigorously walking, of course. I carry hot coffee (that I make at home) that sometimes spill and I'm about to retire the cute paper bag with a slogan that says: In Harmony With Nature.
So, reusable canvas lunch bags are where it's at, folks. I'm particularly smitten with the folded top design as it's super chic to my eyes and of course, there are those with customizable handles and the ones with adjustable straps should you so prefer. These bags are great to bring to school (kid-friendly), work and my favorite, anywhere to catch the breeze near swaying trees where birds are cheerfully chirping.
The versatility of the canvas lunch bags cannot be emphasized enough. They can be used as grocery bags, picnic totes and basically as a universal carrier for items that fit them.
If you're a fan of lunch bags of the waxed canvas variety and would like to these cool bags in detail, check them out below. These are suitable for anyone from all ages and genders. Enjoy!
Lunch bags to carry your food and favorite snacks and drinks:
So, what do you think of these lunch bags?
What other sturdy bag styles are you eyeing for this season? Share with us!
We love fashion that trigger all kinds of good feelings.
Kindly email us if you would love to have your own unique fashion collection featured in this space. We'd love to hear from you!
Till the next one, keep healthy, move your body, nourish it well and make time for meditation!
Stay free.