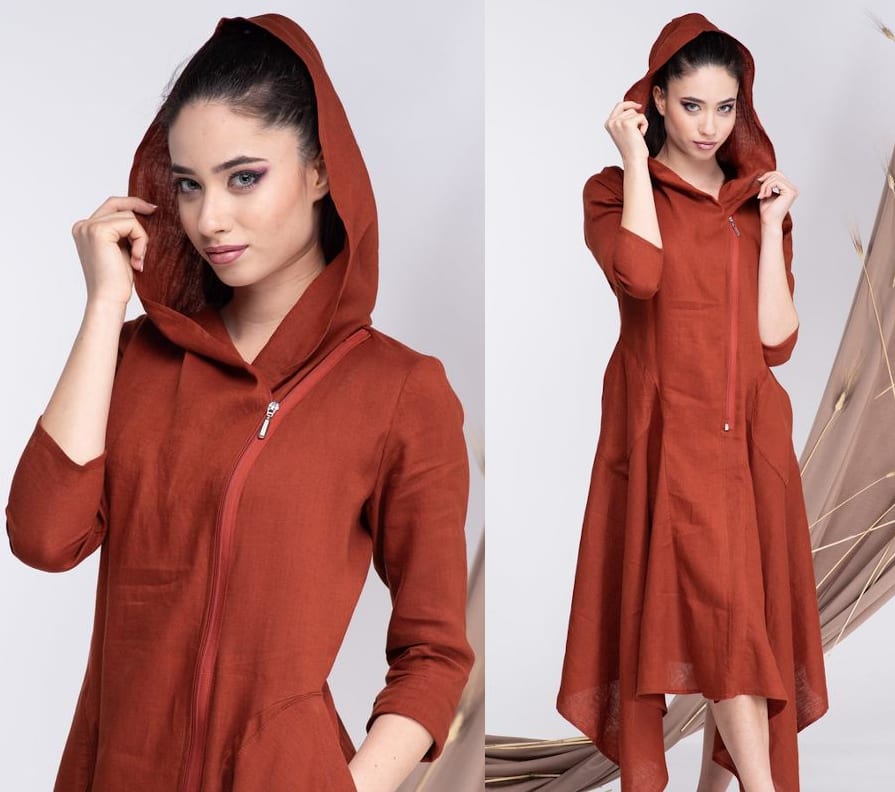 Disclosure: This post contains affiliate links, which means that if you click on one of the product links, a small commission may be credited to this site.
© All images are copyrighted by their respective authors.
Hooded lounge dresses for fashionistas that appreciate comfort married with a distinct style. Both petite and plus size figures will love this!
Tailored with a palpable sense of appreciation for fluidity and movement, these hooded dresses are a great pandemic wardrobe must-have. For the fashionistas working from home (or at the office), here's a dress that will certainly introduce a distinctive flavor into your WFH lifestyle. While it is hooded and cozy enough for you to kick back and relax, it feels dressy enough for putting in the good productive hours. 
It's a good-looking hoodie dress that will appeal to those with a keen eye for tailored style elements. Though these hooded pieces may appear laid-back but they're designed with exquisite style attention to detail.
Let's look at the details that set these beauties apart from a plaid hooded dress now, shall we?
Hooded Dresses For Lounging & Hustling In Style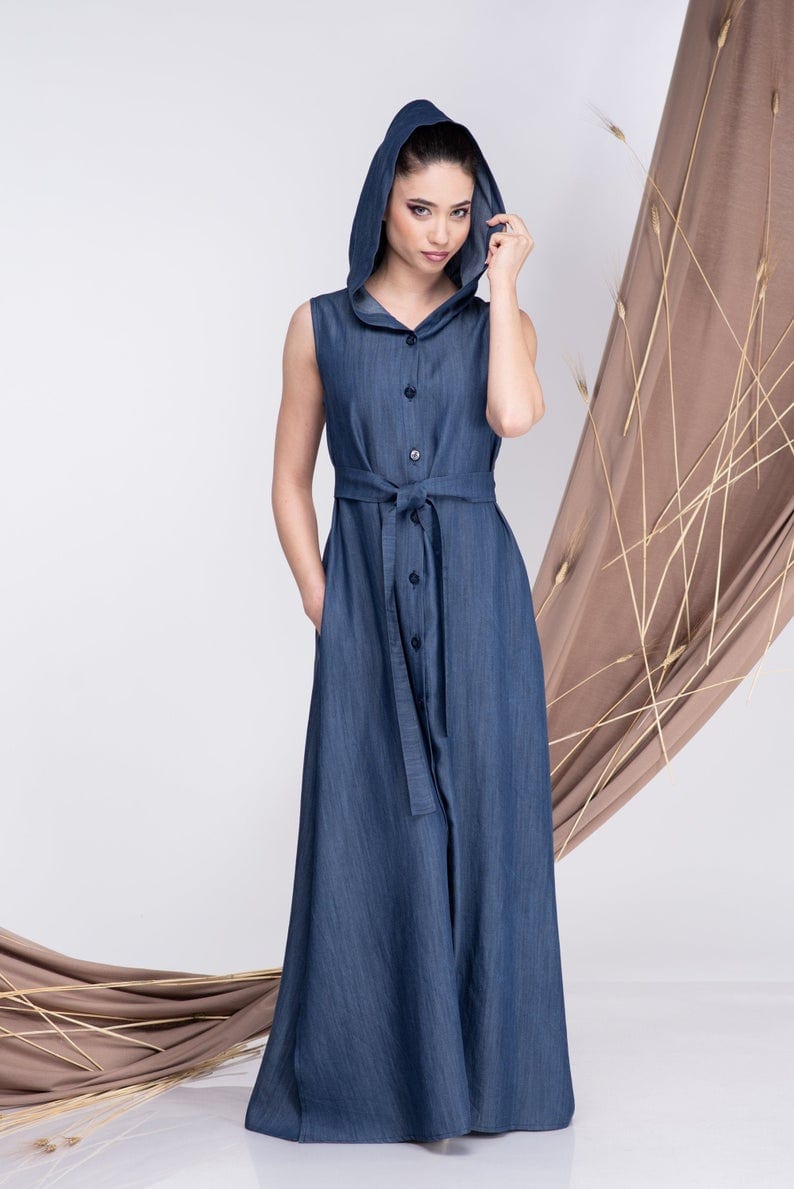 For a summer dress that's out of the box, expect the hooded dress with front buttons and waist tie to hit it out of the ballpark. Chic and almost elegant, you can wear it from day to night and look mighty alright.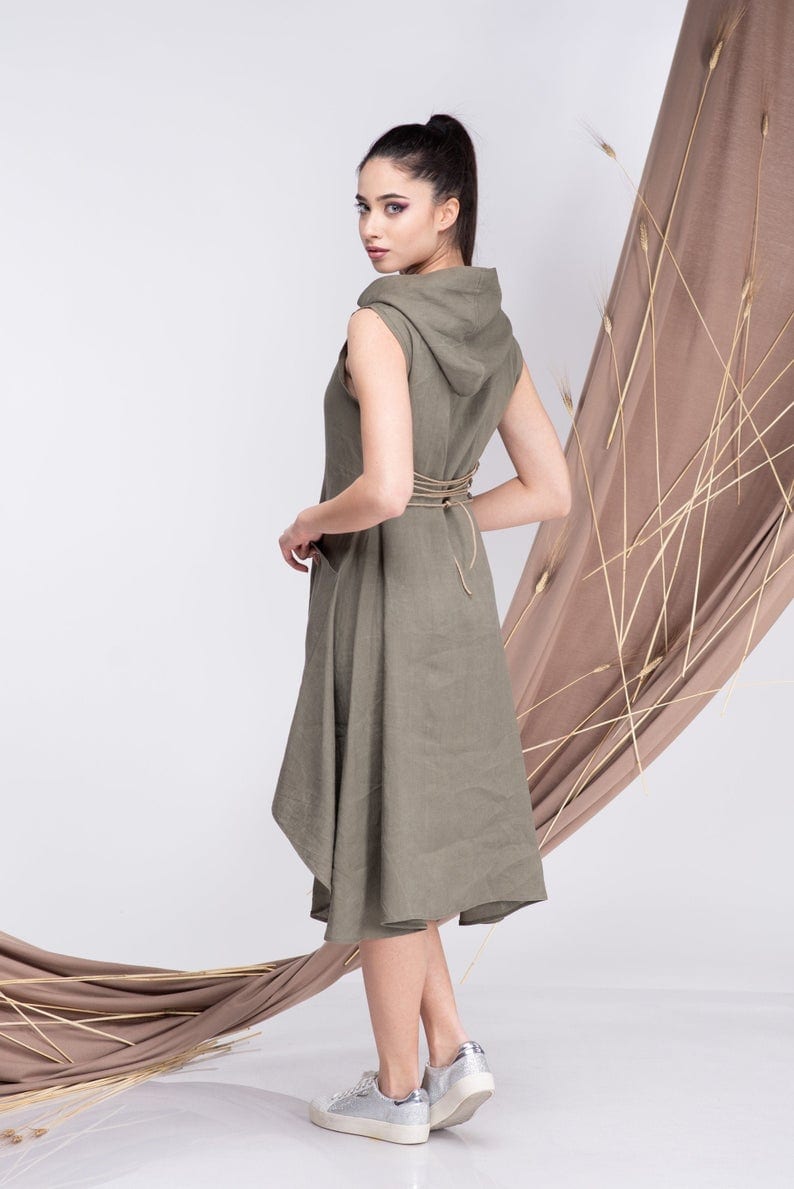 Front pocketed and cinched at the waist by a strategic placement of waist ties, this hooded beauty has front functional buttons and a flattering high-low hem to enhance your proportions. Absolutely gorgeous, don't you think?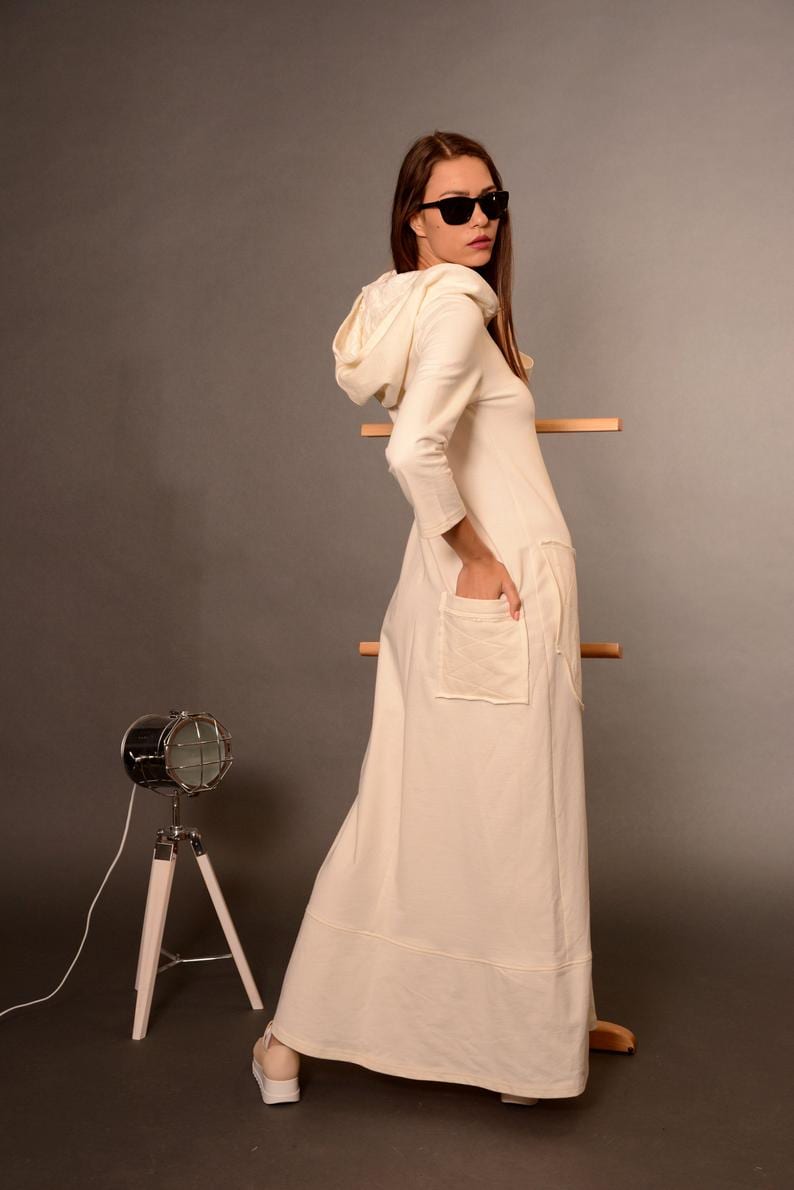 With functional pockets in the front and back, this hooded maxi dress is truly something for pocket-lovers. If a kaftan dress is your style, then this hooded frock in a relaxed fit may appeal to your sense of fashion with max comfort.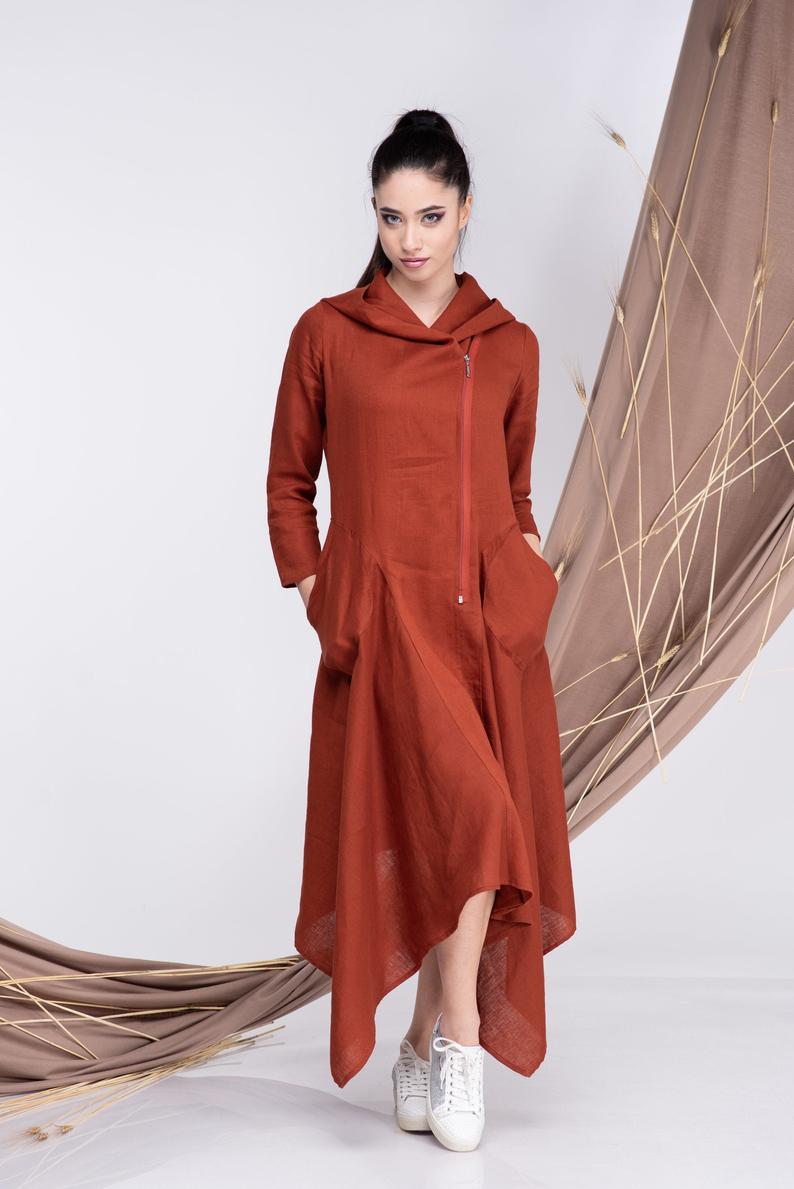 Another hooded dress with two exciting fashion-y details: asymmetrically-placed zipper and a glorious handkerchief style hemline that brings movement and fluidity to your summer look. I especially love the way the hood drapes beautifully around the neck when not utilized so you know you'd be looking bomb with the hood up or down.
For a closer look at these wonderful hooded masterpieces, please give Danellys a visit.
So, tell us: What do you think of these hooded dress designs? Which one is giving you lots of style life? Share below – I'd love to know!