Credit | Ava Foo
A lunar new year's party dress for many has to be in RED, no matter the cut or silhouette. Even though the lucky color for CNY 2015 is said to be green, nothing beats being clad in a stunning red number. Find 8 shopable red dresses for under RM100 (~USD28)!
As some of you ladies are still on a prowl for the perfect red dress to wear to celebrate the upcoming Year of the Sheep in style, I've decided to help you out with the shopping especially if you're on a budget.
I am excited and very pleased to share with you that Megafash Malaysia has given me the pleasure of sharing an exclusive discount code for my dear readers! More on this in a bit.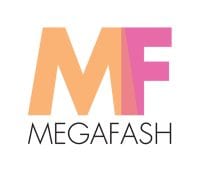 A little bit about Megafash:
The online store was once known as as Chic Kiss Love a Singapore-based shopping haven back in 2013 where over 200 brands were hosted on its marketplace to satisfy the needs of the modern and discerning online shoppers. Best selling brands like Neonmello, So Frocking Good, The Closet Lover (and more) are featured on the store with their collections ready to be shopped for at amazing affordable price points to those loyal to Singapore-grown fashion labels.
Megafash Malaysia is the first regional branch of Megafash Pte Ltd. With a warehouse located within the country itself, Malaysians are ensured of a seamless online shopping experience but of course with any shopping done on the wire, it's best to be self-informed and work closely with the customer service should there be any questions/concerns.
The online website itself is easy to navigate as the clean minimalist layout pulls you straight into an array of wardrobe must-have items that are categorized simply as dresses, tops, bottoms and others. You may also shop by the available brands listed there.
February 19th, 2015 UPDATE: Megafash Malaysia has merged with the Megafash.com so be sure to head there for the latest deals!
Without further ado, here's my roundup of 8 Pretty RAD Red Dresses To SHOP for CNY 2015:
Carrie Organza Halter Dress (Red) –
The Design Closets
– RM84
Andrea Thin Straps Halter Dress (Red) – The Design Closets – RM79
Edith Lattice Hem Dress (Red) – The Design Closets – RM79
Gabrielle Halter Dress (Wine Red) – The Design Closets – RM68
Square Neckline Executive Dress (Maroon) – Dressabelle – RM87.50
Let It Shine Bodycon Dress (Burgundy) – Neonmello – RM76
Rosanne Laced Cut-In Shoulder Dress (Burgundy) – Neonmello – RM73
Sophie Cross Back Party Dress (Burgundy) – So Frocking Good – RM80
---
HOW TO SHOP?
Sign up for free with Megafash so you may log in to place your orders and set up the address where you want your orders to be sent. It's super fast! An email to confirm your account has been activated will be sent.
Don't forget to type FAMECHERRYXMF to get the 10% OFF on your order (no minimum spend)
Shipping time varies according to the item (some are between 7-14 working days and some can be shipped within 2 working days).
The discount code is applicable on all items on Megafash (not just the dresses above) and is valid through the END OF FEBRUARY, 2015 so you may as well replenish your Valentine's Day wardrobe too :)
Tell us: Do you like any of the red dresses showcased above? Which one's your favorite? Share below!
"Do not anxiously hope for that which is not yet come; do not vainly regret what is already past." — Chinese Proverb
Disclosure: The use of the discount code may result in a small commission to be credited to this site.
Love this post? Share it with your friends! Follow us for more fashion inspiration:
♥ Twitter ♥ Facebook ♥ Google+ ♥ Bloglovin ♥ Pinterest ♥ Polyvore ♥
© All images are copyrighted by their respective authors.
Here on Fashionista NOW, our one and very own Miss Reverie showcases the latest in fashion trends and its various social implications in our everyday lives. You may read more of her at REVERIE SANCTUARY.