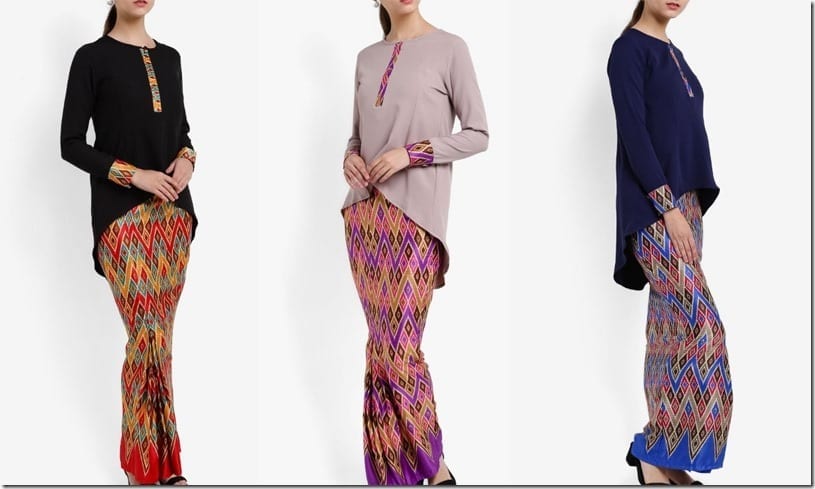 In love with FLEURÉ's batik inspired baju kurung from last year? Well, guess what? You will fall in love again with their latest collection this year!
So, I was floored by FLEURÉ's 2017 Raya collection and since their batik inspired kurung styles have been a top favorite here, I cannot resist sharing their latest creations. Almost similar to the much coveted collection of mod kurung last year, this time, the print draws inspiration from Sarawak.
What I like best in their baju kurung iteration for this year is their signature high low hem for the kurung top, the printed accent that decorates the sleeve edge and neck, and the long skirt is rendered in an eye-catching Sarawak batik print cut in a sarong-like mermaid style silhouette that isn't too over the top.
I love that FLEURÉ kept the sleeves to fit the arm like a second skin, a style that's great for those who prefer that over voluminous ones. To make their wearability stay on a maximum level, the kurung set is made in 100% cotton so you can wear this out and about in hot and humid Malaysia without dying while stewing in your own juice.
The kurung style in particular is titled Eunoia and being curious as a cat, I had to google and wiki the definition of the word and found out that it is the shortest English word containing all five main vowels. It comes from the Greek word which means "well mind" or "beautiful thinking". In book eight of Nicomachean Ethics, Aristotle uses the term to refer to the kind and benevolent feelings of goodwill a spouse has which form the basis for the ethical foundation of human life. Cicero translates the Greek word with the Latin word, benevolentia. It is also a rarely-utilized medical term to denote the normal state of mental health.
How interesting is all of this? I don't know about you but my attention is piqued not only because of the stunning collection itself but the name of the kurung style is simply truly beautiful!
Without further ado, get some tissues before you check out the FLEURÉ's Sarawak batik print kurung collection made just for your Raya 2017 festive OOTD this year because you will be drooling. Enjoy!
Ash High Low Batik Sarawak Style Kurung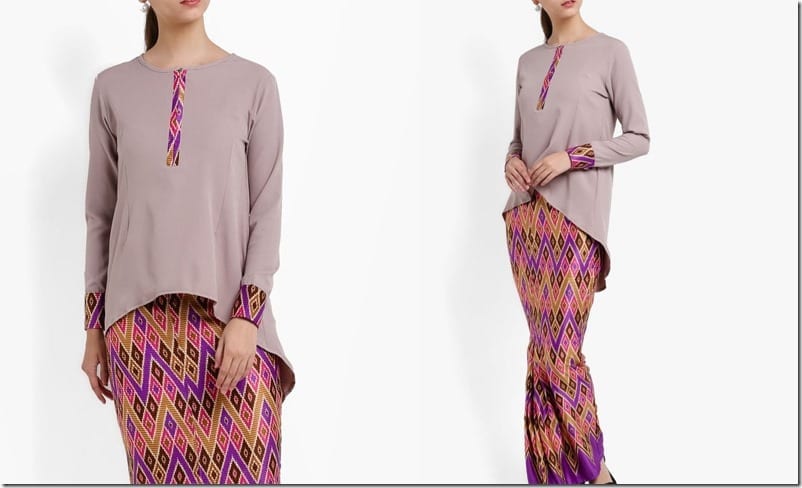 Black High Low Batik Sarawak Style Kurung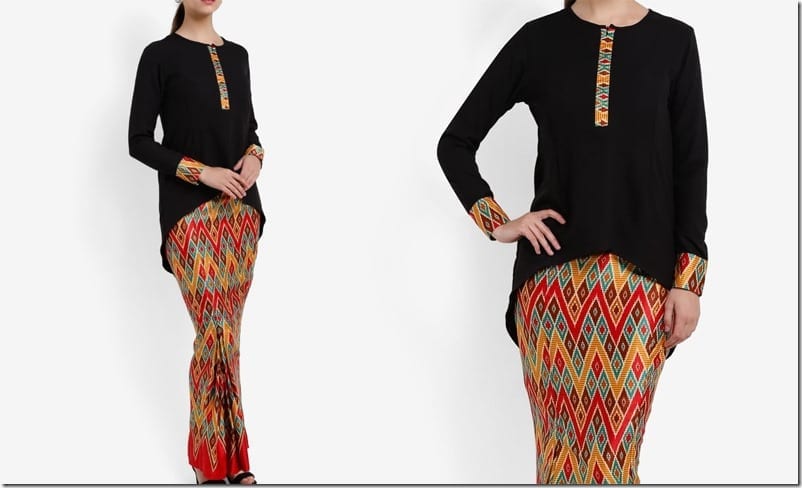 Mint High Low Batik Sarawak Style Kurung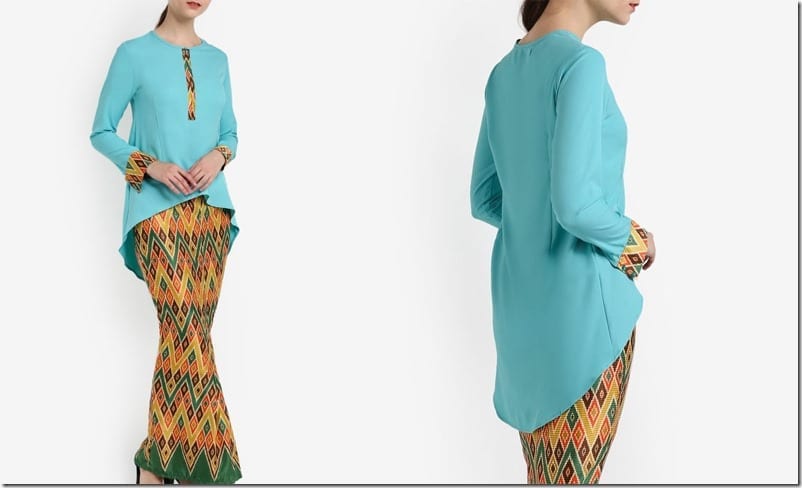 Navy High Low Batik Sarawak Style Kurung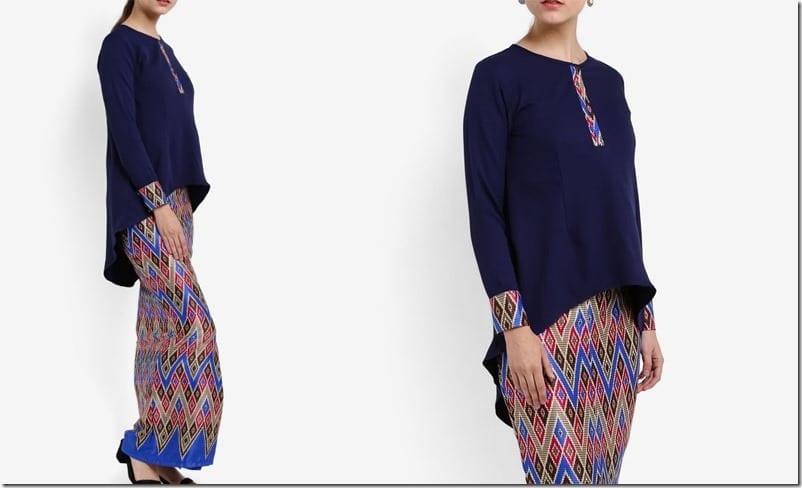 Sky High Low Batik Sarawak Style Kurung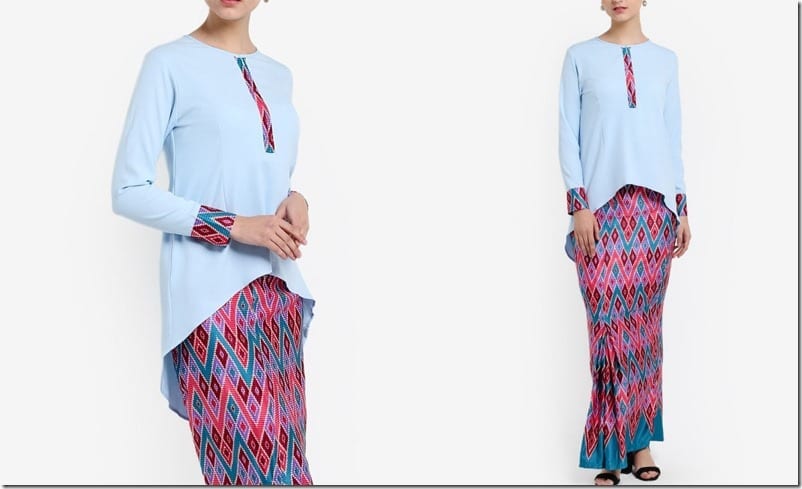 Which Sarawak batik print mod kurung is your favorite? Share below – I'd love to know!
"Having totality means being capable of following "what is," because "what is" is constantly moving and constantly changing. If one is anchored to a particular view, one will not be able to follow the swift movement of "what is." — Bruce Lee
Disclosure: This post contains affiliate links, which means that if you click on one of the product links, a small commission may be credited to this site.
Love this post? Share it with your friends! Follow us for more fashion inspiration:
♥ Twitter ♥ Facebook ♥ Google+ ♥ Bloglovin ♥ Pinterest ♥ Polyvore ♥
© All images are copyrighted by their respective authors.
Here on Fashionista NOW, our one and very own Miss Reverie showcases the latest in fashion trends and its various social implications in our everyday lives. You may read more of her at REVERIE SANCTUARY.