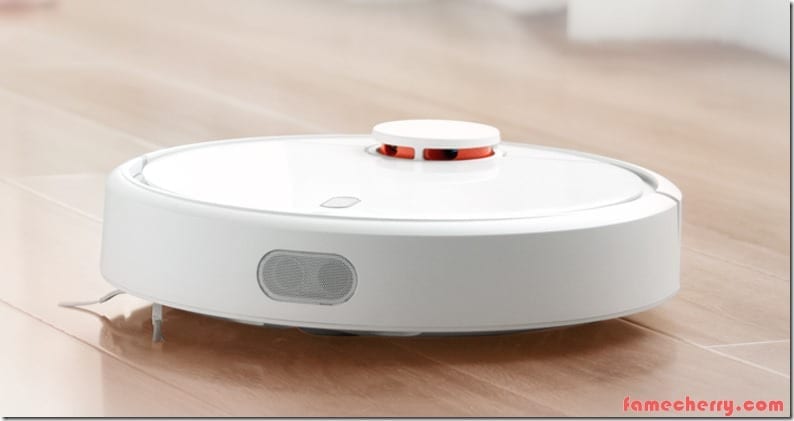 Price : Our cost price 1699 China Yuan ( About RM 1103.25 )
Our commission we can discuss
( Actual Price In Cost Sheet )
Description : The Xiao Mi Robot Self – Automated Vacuum Cleaner is an affordable intelligent robot vacuum that efficiently keeps your home dust-free.
( We also accept payments in SGD ) ( Kindly Contact Us For Unbelievable Best Price )
Purchase Options : Shipping Available To All Parts of Malaysia, Self Pick Up Is Available at our branch in Cheras
Community
Join The Zenit Worldwide Community : https://www.facebook.com/groups/zenit-world 
Orders & Enquiries

Please email us at shops.famecherry@gmail.com or call us at 012-3375629

( We are also available on Whatsapp but if urgent please make phone call ya )



Video Inspiration

Description
The Xiaomi's smart home ecosystem has a new addition today! The Mi Robot Vacuum is a highly intelligent home cleaning device with 12 different sensors. The Laser Distance Sensor ( LDS ) scans its surroundings 360 degree, 1800 times per second, to map out the interiors of your house. The three processors track its movements in real-time, and the Simultaneous Localization and Mapping ( SLAM ) algorithm calculates the most efficient route for cleaning.
Using the Mi Home app, you can switch on and remotely control the robot, change cleaning modes and set schedules, Additionally, a powerful Nidec brushless DC motor, a main brush with adjustable height and a 5200mAh Li-ion battery for up to 2.5 hours of cleaning, attractive in price and quality, all these make it stand out of the market. Get the Mi Robot Vacuum and dirt will not stand a chance.
High Sensitivity and Precision Sensor System
The Mi Robot Vacuum Cleaner uses its set of 12 sensors — including ultrasonic radar sensor, cliff sensor, gyroscope, and accelerometer — to map out the interiors of your life.
-Wall sensor
-Dustbin sensor
-Collision sensor
-Ultrasonic radar sensor
-Laser distance sensor (LDS)
-Electronic compass
-Cliff sensor
-Gyroscope
-Accelerometer
-Drop sensor
-Speedometer
-Fan speed sensor
Features

– Over-charge protection
– Over-discharge protection
– Smart Intelligent
– Intelligent path planning
– 1800 Pa powerful suction
– App remote control
– 5200 mAh Li-ion battery