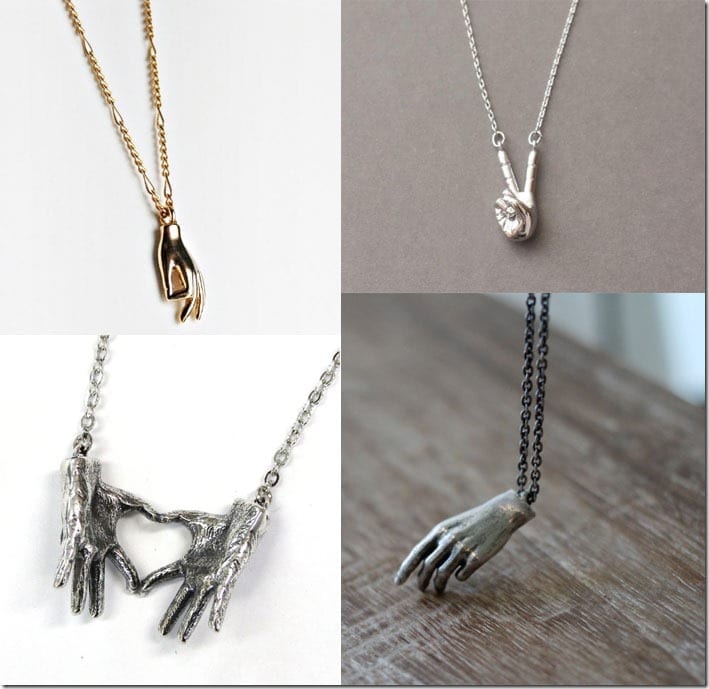 These gorgeous hand charm necklaces take inspiration from common hand gestures.
Besides my love for the hamsa jewelry trend, I've mentioned before of my fascination with the hand-inspired jewelry that imitates the human hand. This time around, it's hand gestures that steal my attention. As always, I trust in Etsy to take me into corners of the jewelry-making world that brings focus onto the little things that so often get missed, like hands.
If we really sit and think about it, we use hands on the daily for so many things that make living so convenient. This post is a tribute to all the stuff that our collective hands have allowed us to do. Take a pause, look at your wonderful hands closely with love and direct your gratitude towards them for being so awesome.
For those hunting down necklaces that carry a hand or hands as pendants, use the selection below as a guide to find the right hand gesture that reflects your internal state of mind. Enjoy!
Hand Signals : 7 Hand Necklace Ideas
Antique Gold Ohm Hand Necklace

Dainty Gold Hand Necklace

Heart Shape Hand Necklace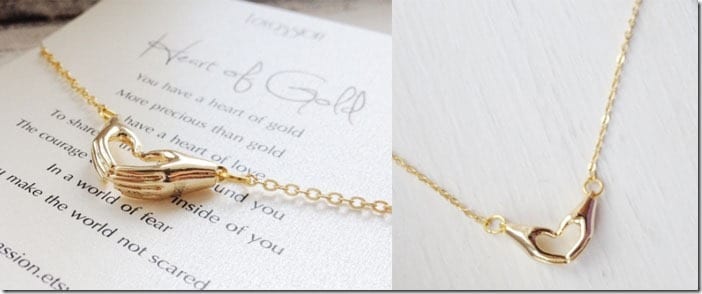 I Heart You Hands Pendant Necklace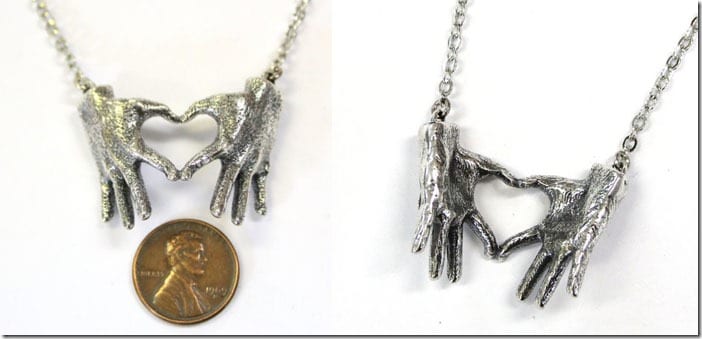 ♥ | mrd74
Onyx Point Hand Necklace

Peace Hand Necklace

Sterling Silver Hand Necklace

Which hand necklace is your favorite? Share below – I'd love to know!
"Even if you are on the right track, you'll get run over if you just sit there." — Will Rogers
Disclosure: This post contains affiliate links, which means that if you click on one of the product links, a small commission may be credited to this site.
Love this post? Share it with your friends! Follow us for more fashion inspiration:
♥ Twitter ♥ Facebook ♥ Google+ ♥ Bloglovin ♥ Pinterest ♥ Polyvore ♥
© All images are copyrighted by their respective authors.
Here on Fashionista NOW, our one and very own Miss Reverie showcases the latest in fashion trends and its various social implications in our everyday lives. You may read more of her at REVERIE SANCTUARY.