Credit | JSCENTs
Sprinkle some tropical vibes generously on your ear lobes with these pineapple earrings!
Pineapples are much loved within the fashion sphere. You may have seen the sweet tropical fruits utilized as props in photo shoots or as a fun fruit print on clothing. In the jewelry scene, pineapples get quite the spotlight too. Featured as charms and pendants on necklaces, bracelets and earrings, there seem to be a world of bling bling that revolves around this fruit!
Symbolically associated with warmth, friendship, hospitality and welcome, the pineapples is truly a heart-warming fruit. Though I personally eat it rarely, the fruit has a very memorable aroma and taste that will coat your taste buds a very happy flavor. What I do love about the pineapple lies in its shape which is forever embedded in my head. It is a fruit with such a bold appearance, no one will ever forget its name.
It's also pretty fun fruit to draw or look at and my mom is one giant pineapple fan! Right now, in the middle of the dining table, there's a lone pineapple that is slowly ripening and will be cooked in a spicy dish with salted fish which is her favorite. I bet you're shocked! Pineapples in a spicy dish? This traditional Asian dish is really tasty and even if I don't like eating pineapples, I do enjoy this dish.
Rant aside, I'm here to show you a list of minimal pineapple stud earrings waiting to decorate your ear lobes this season. If you can't locate real pineapples where you are or aren't a fan of eating them but have mad love for its distinct shape, then why not wear them as earrings instead?
Enjoy!
Tropical Pineapple Fruit Earrings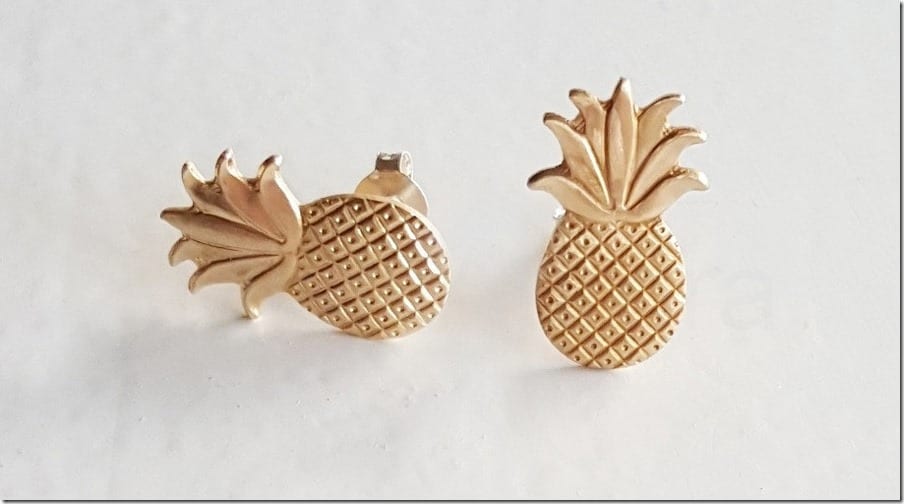 Cute Gold Pineapple Earrings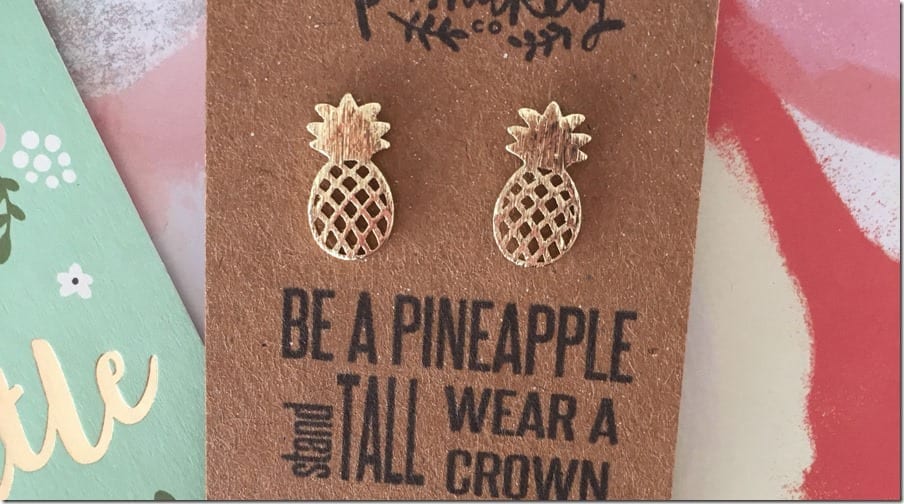 Dainty Pineapple Stud Earrings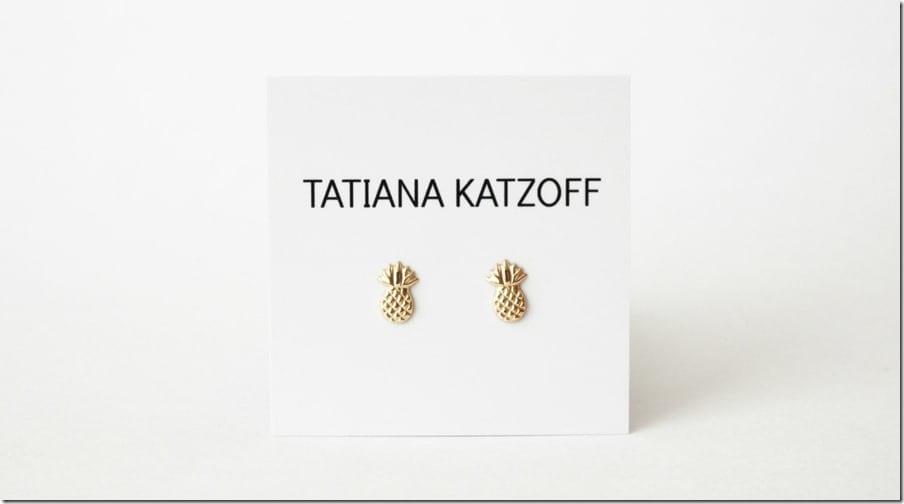 Laser Cut Pineapple Earrings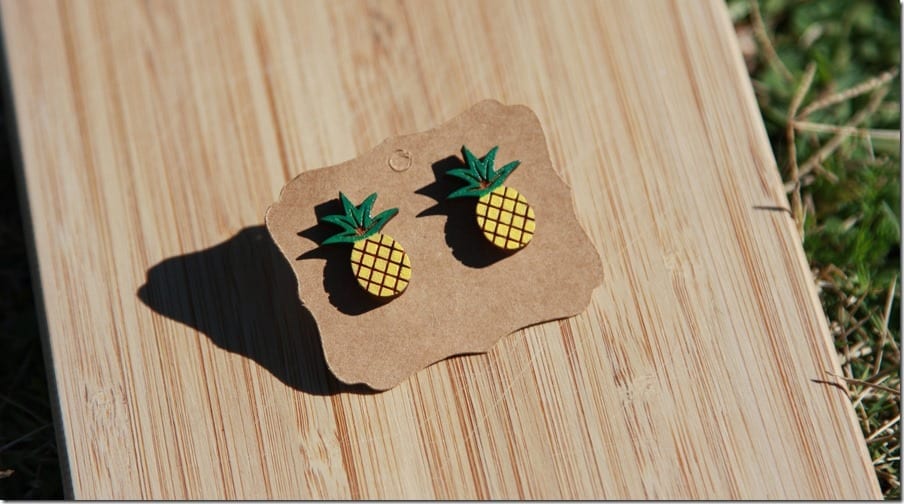 Minimal Pineapple Stud Earrings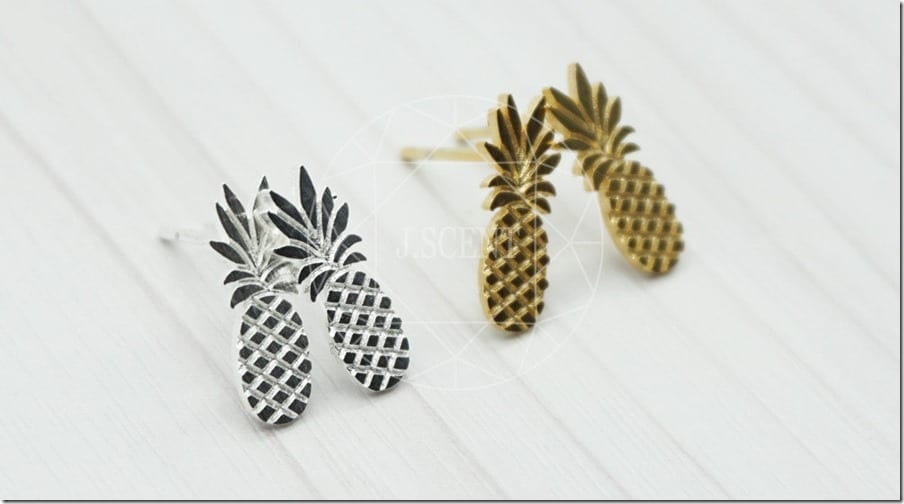 Which pineapple earrings would you love to wear? Share below – I'd love to know!
"Wisdom comes with the ability to be still. Just look and just listen. No more is needed. Being still, looking, and listening activates the non-conceptual intelligence within you. Let stillness direct your words and actions." — Eckhart Tolle, Stillness Speaks
Disclosure: This post contains affiliate links, which means that if you click on one of the product links, a small commission may be credited to this site.
Love this post? Share it with your friends! Follow us for more fashion inspiration:
♥ Twitter ♥ Facebook ♥ Google+ ♥ Bloglovin ♥ Pinterest ♥ Polyvore ♥
© All images are copyrighted by their respective authors.
Here on Fashionista NOW, our one and very own Miss Reverie showcases the latest in fashion trends and its various social implications in our everyday lives. You may read more of her at REVERIE SANCTUARY.