Check out the selection of trendy statement cardigans that will give something more to your outfit.
The temperature can be a funny thing.
While it may be chilly where you are, you may also feel that it's not that cold enough to warrant getting under thick layers of clothing. To appreciate the mellow warmth of the Autumn sun, let's lay off on the heavy layering for a while.
In Malaysia and other tropical regions, a cardigan's enough to beat the cold of the monsoonic pour and strong wind.
So, if the weather's been up and down and you're in some place where the cold has yet to move into bone-freezing territory, keep warm but not too warm by working a statement cardigan into your wardrobe!
This year's seen the love for slouchy boxy cardigan type that is not only super cozy but is the perfect layering piece over a casual tank or a dressier blouse. You can wear it for any setting depending on the style of the cardigan and what you choose to wear underneath, of course.
Curious on how to layer it up in style with a cardigan?
Well then, let's look below for a selection of trendy lookbookers all clad in my favorite cardigan styles, starting with:
Aztec Chic
♥ aztec cream cardigan – Romwe
♥ aztec style batwing cardigan – SheInside
♥ aztec cardigan – Chicwish
Bright Color Chic
♥ lime green cardigan – Mixmoss
♥ red cardigan – Asos
♥ mustard oversized knit cardigan
Wild Leopard Chic
♥ leopard print cardigan – Awwdore
♥ leopard print cardigan – Mango
Patterned Chic
♥ batwing sleeve oversized cardigan – Romwe
♥ vintage knit cardigan
Searching for premium quality fashionable cardigans? New Chic Boutique has these (and more) up for grabs: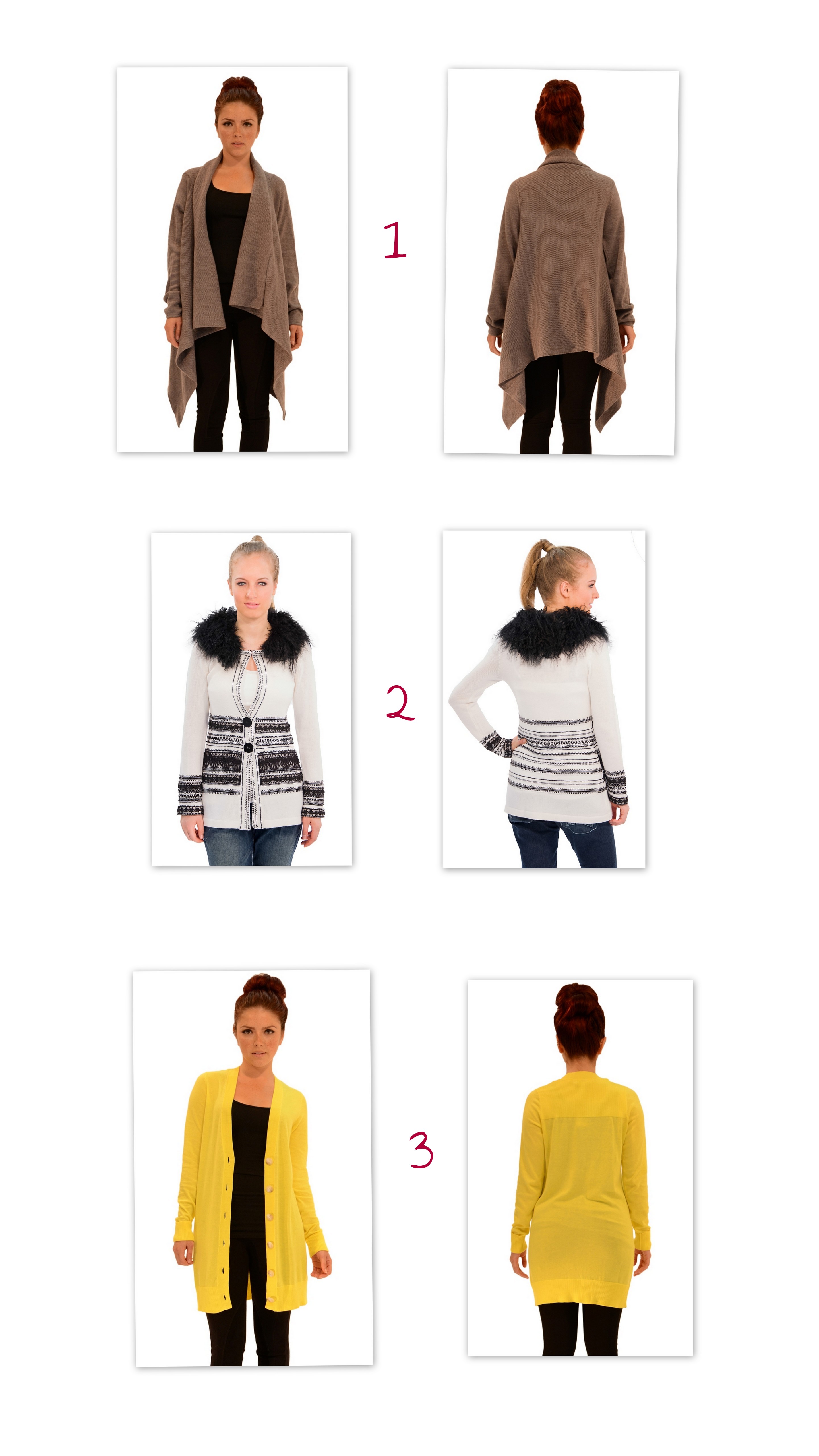 1 – Escio Wool-Blend Flyaway Cardigan
2 – Fur Collar Cardigan by Nanette Lepore
3 – Long Cardigan by White + Warren
To get a discount off any of your purchase, don't forget to insert the code (below) at checkout [EXPIRED]: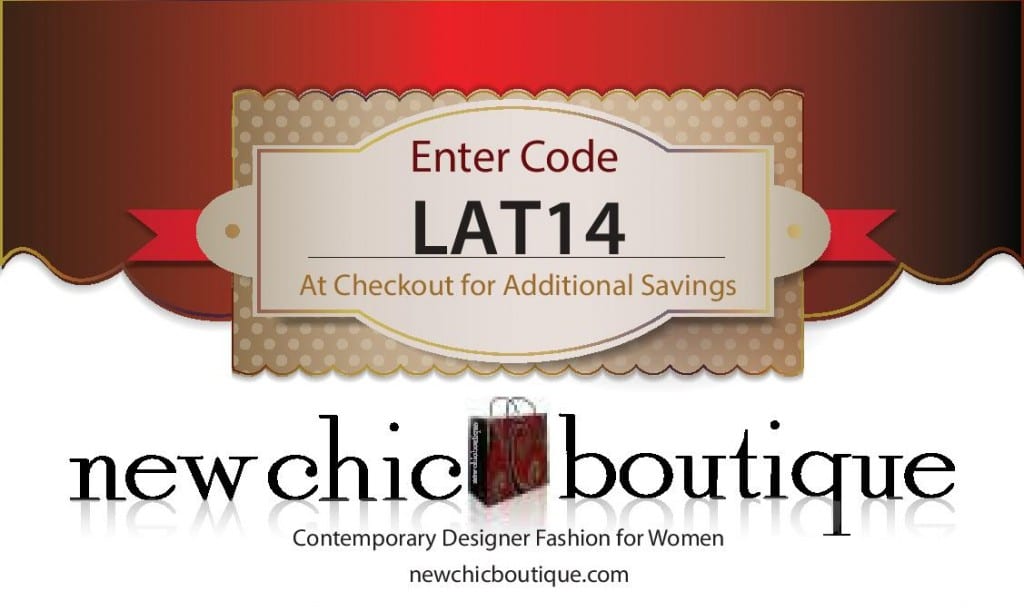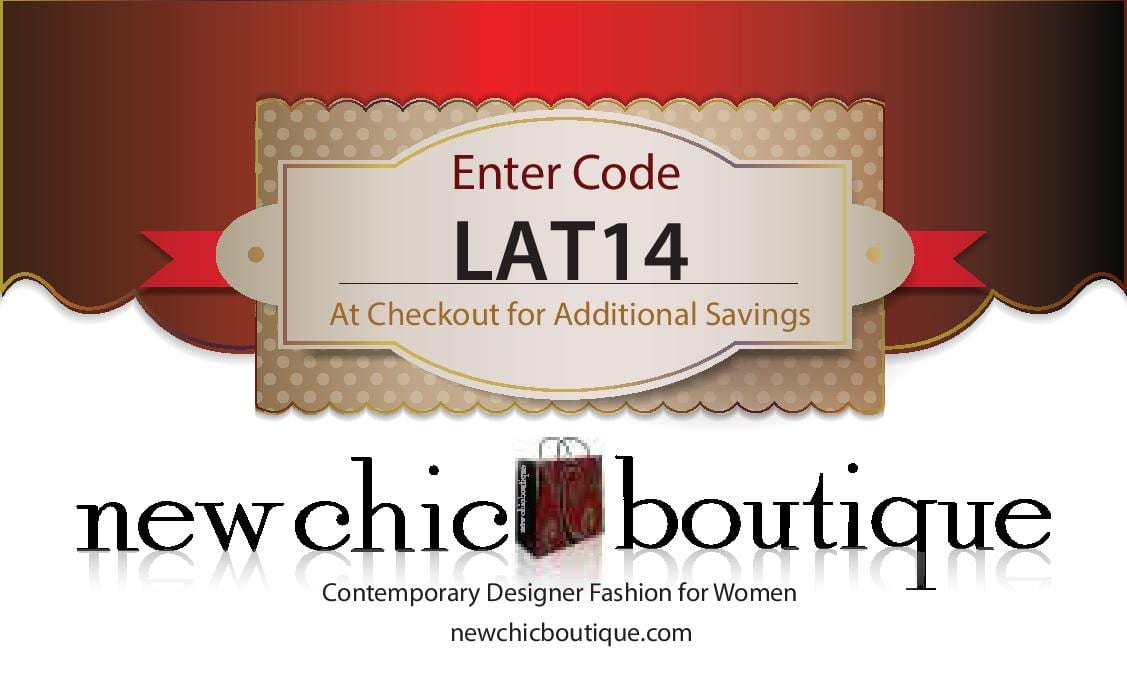 So tell us: Which of these cardigan styles is your favorite? Share below!
Love this post? Share it with your friends! Follow us for more fashion inspiration:
♥ Twitter ♥ Facebook ♥ Google+ ♥ Bloglovin ♥ Pinterest ♥ Polyvore ♥
© All images are copyrighted by their respective authors.
Here on Fashionista NOW, our one and very own Miss Reverie showcases the latest in fashion trends and its various social implications in our everyday lives. You may read more of her at REVERIE SANCTUARY.