Do you have a thing for the alien emoji? Wear those aliens as earrings to express your extraterrestrial vibes.
The alien emoji differs slightly on various operation systems but that's not what this post is about. The alien symbol is a derivative of the stereotypical depiction of an alien with a giant bald head, black soul-piercing eyeballs and a tiny mouth and narrow chin. Don't care much about how this look came to be but always finding yourself tapping on the alien emoji during texting that you'd be so thrilled to wear them on your ears, then I've got 5 alien head earrings that will get you all psyched.
I personally find alien head emojis excellent for describing someone that is out of the world. I use it for this particular purpose. It can be a compliment or an insult, depending on the content of the interaction. If someone makes no sense and has veered into nutty territory, he or she deserves the alien emoji. Only one. And if someone is heart-meltingly endearing in a way that is so bloody rare, then he or she deserves an alien emoji, followed by a rainbow and unicorn emoji!
Without further use of this space to describe my personal use of the alien emoji in my life, let us just eyeball the alien-inspired earrings and enjoy, shall we?
Alien Guitar Pick Earrings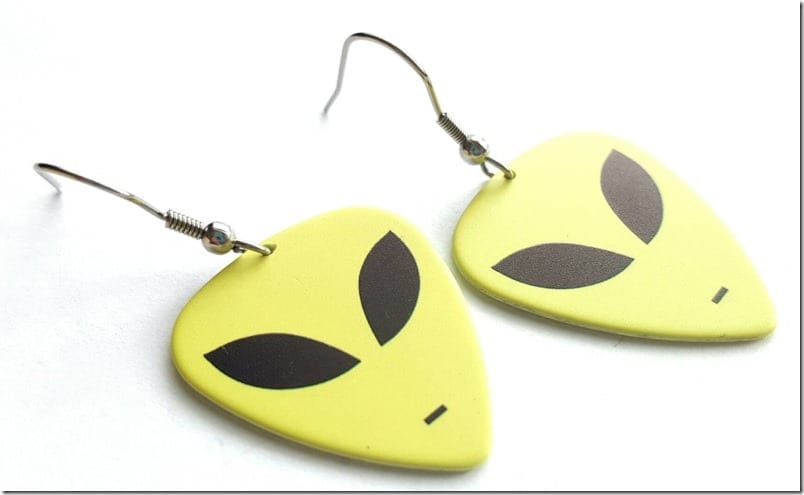 Glittery Green Alien Stud Earrings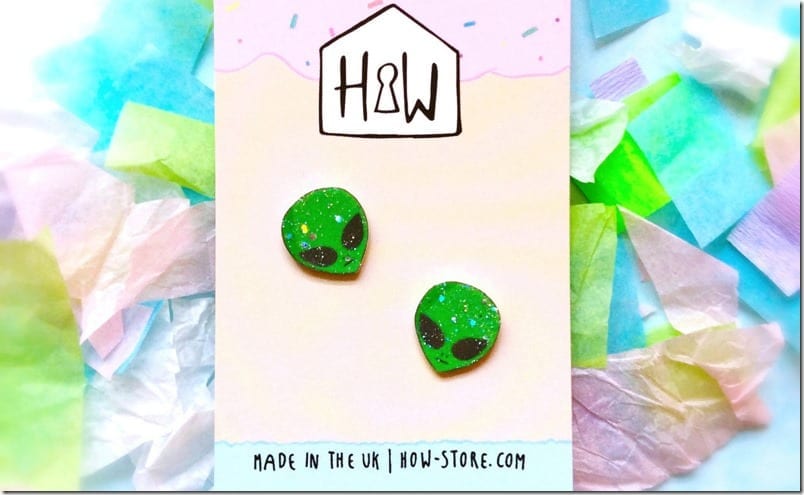 Happy Alien Emoji Stud Earrings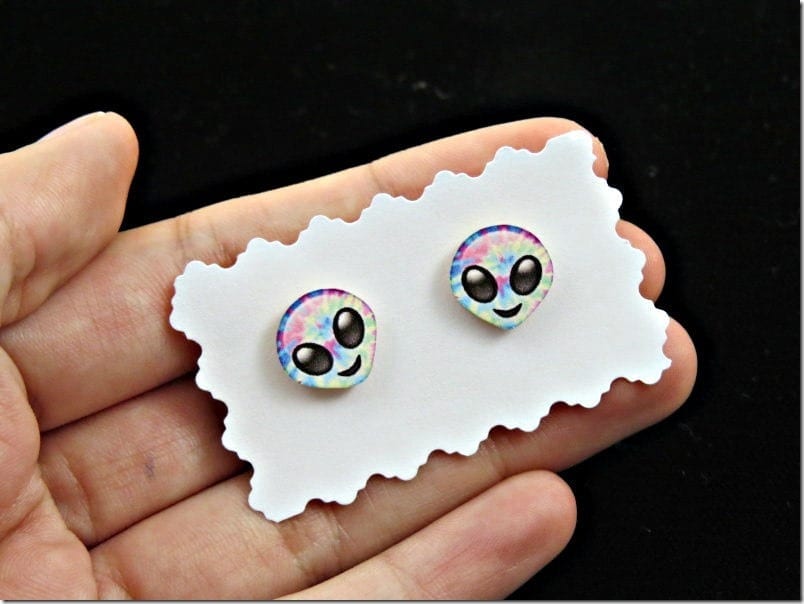 Outer Space Alien Earrings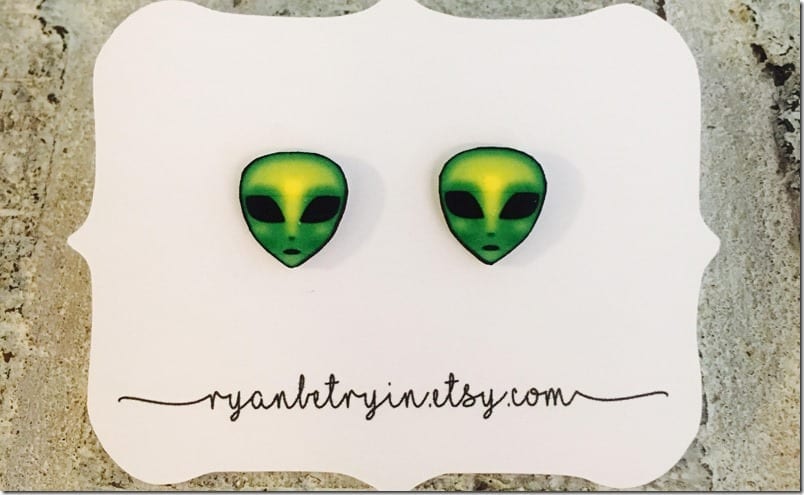 Pastel Alien Head Earrings
Which alien earrings would you love to wear? What does the alien emoji personally mean to you? Share below – I'd love to know!
"The present moment is the field on which the game of life happens. It cannot happen anywhere else." — Eckhart Tolle
Disclosure: This post contains affiliate links, which means that if you click on one of the product links, a small commission may be credited to this site.
Love this post? Share it with your friends! Follow us for more fashion inspiration:
♥ Twitter ♥ Facebook ♥ Google+ ♥ Bloglovin ♥ Pinterest ♥ Polyvore ♥
© All images are copyrighted by their respective authors.
Here on Fashionista NOW, our one and very own Miss Reverie showcases the latest in fashion trends and its various social implications in our everyday lives. You may read more of her at REVERIE SANCTUARY.