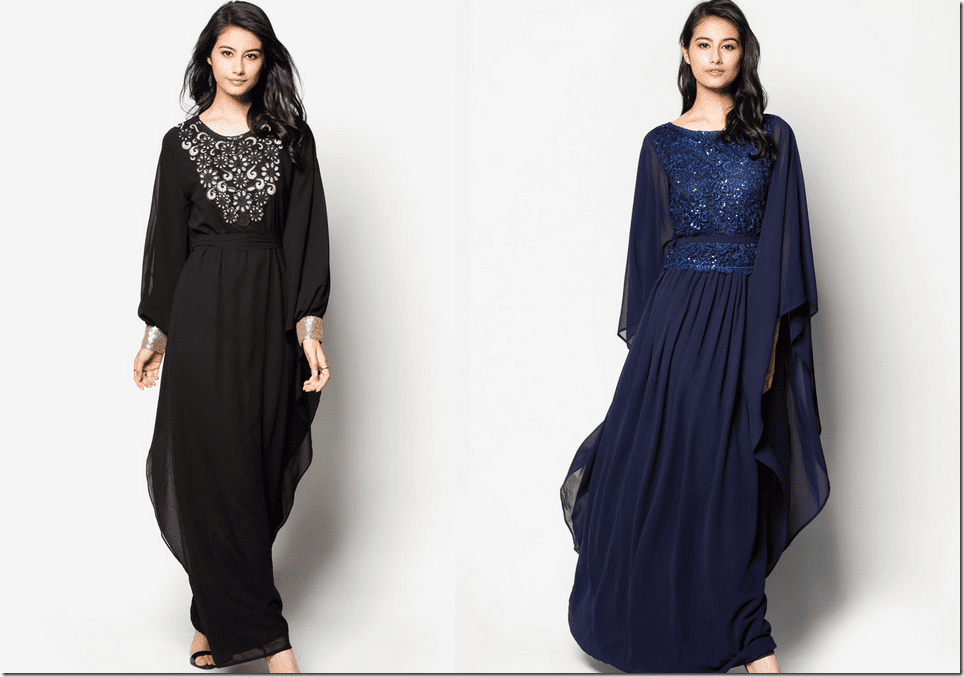 7 kaftan dresses you can wear for Hari Raya 2015 and any other special occasions where you want to ooze fashion in a frock that is long, relaxed and flowy.
I've never thought of kaftan dresses as anything but casual but how times have changed! They're now part of a party wardrobe for those who prefer a much flowy silhouette that leaves the body to be, especially when some serious feasting is to be had. Ladies with a modest fashion sense will find the kaftan dress' signature relaxed and loose shape utmost appealing. Those with a bohemian fashion streak will also appreciate the dress trend.
Besides the baju kurung modern and maxi dresses to add into your hari raya repertoire this upcoming Eid, the kaftan dress collection by Zalia is yet another baju raya category to consider. Featuring strategic embellishments in the form of sequins floral embroidery, the kaftan frocks are designed with cinched waistline so that the feminine form is softly accentuated amidst all of the flowiness.
If you've always pictured kaftan dresses shapeless and rendered in a splash of vibrant colors and batik motif suited for lounging or the beach wear, you will be delightfully surprised to note that that the Zalia's kaftan dresses are understated in color, sparkle without the need of gaudy prints and actually lovely on the feminine frame.
We highlight our favorite kaftan dresses below and hope that you'll find something that speaks to your style senses.
Celebrate Hari Raya 2015 In These 7 Elegant & Flowy Kaftan Dresses By Zalia: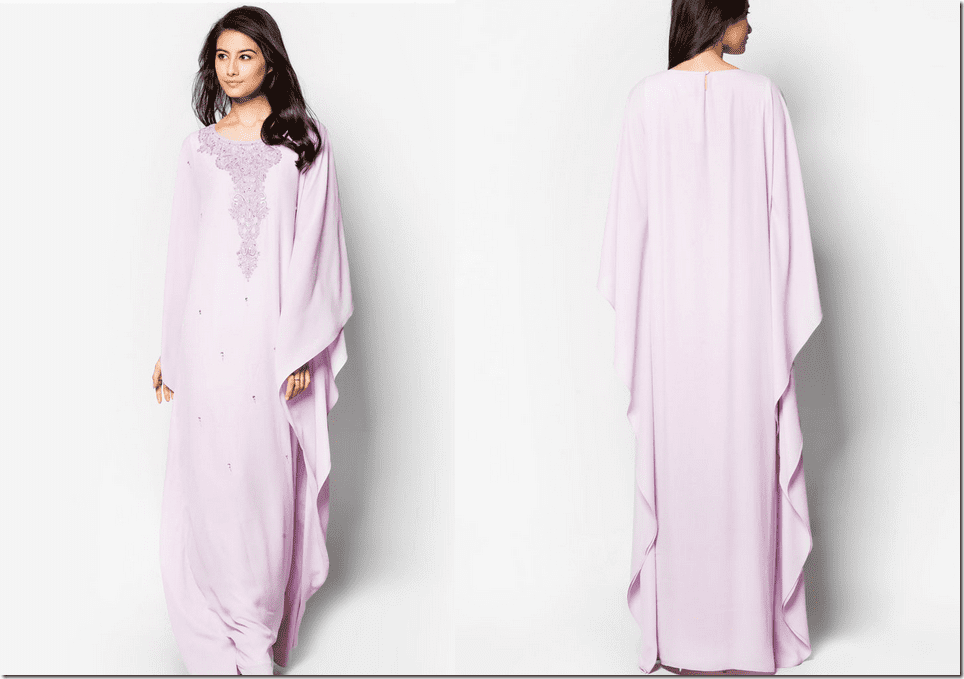 ♥ | embellished front lilac kaftan dress ← SHOP HERE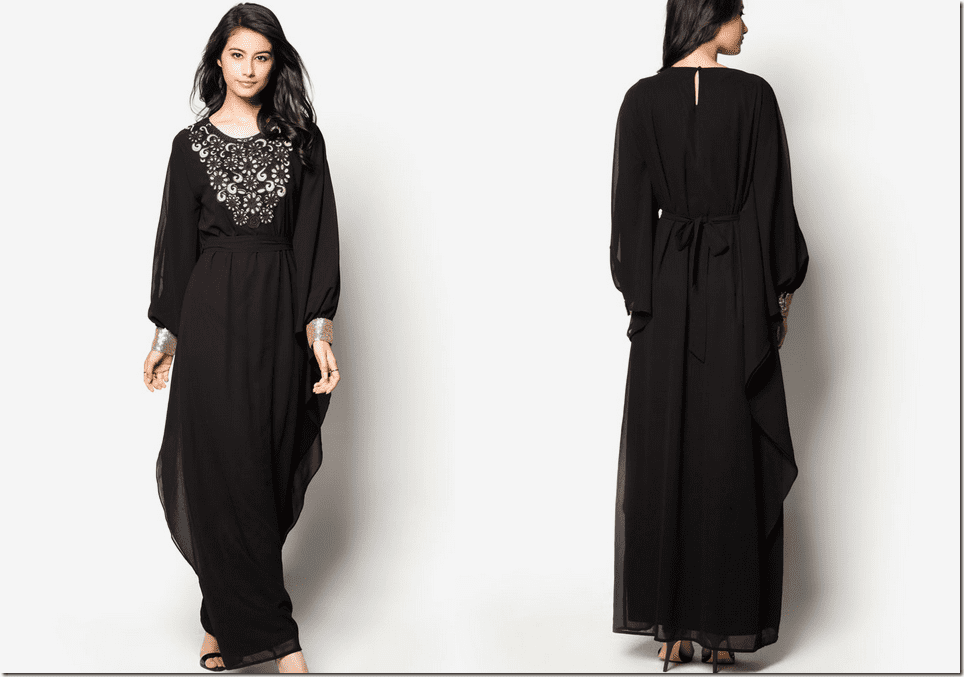 ♥ | black kaftan dress with floral applique ← SHOP HERE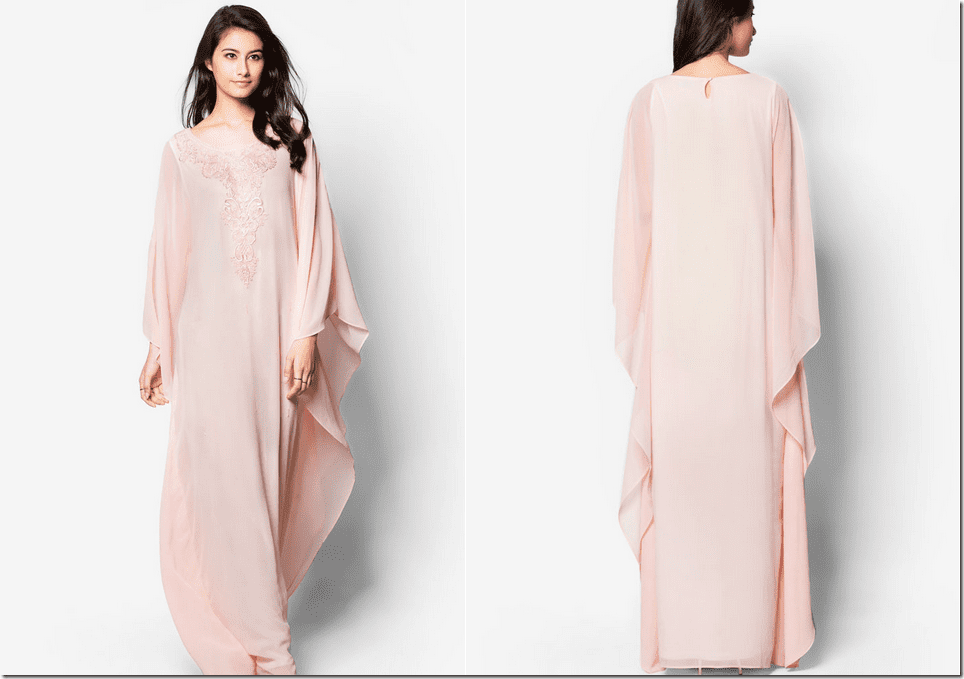 ♥ | embellished front blush kaftan dress ← SHOP HERE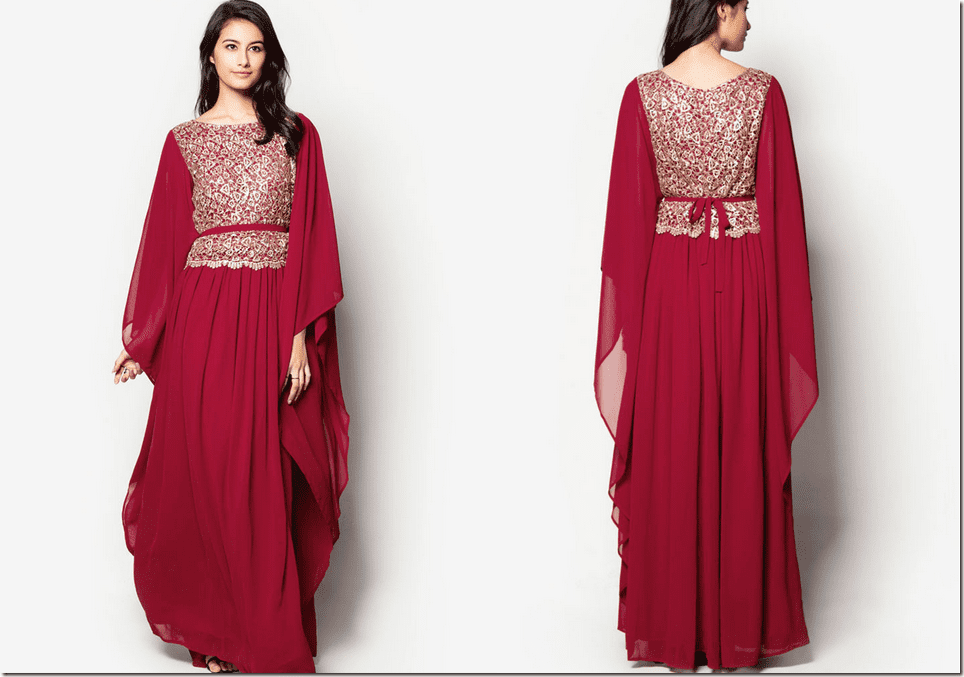 ♥ | embellished red kaftan dress ← SHOP HERE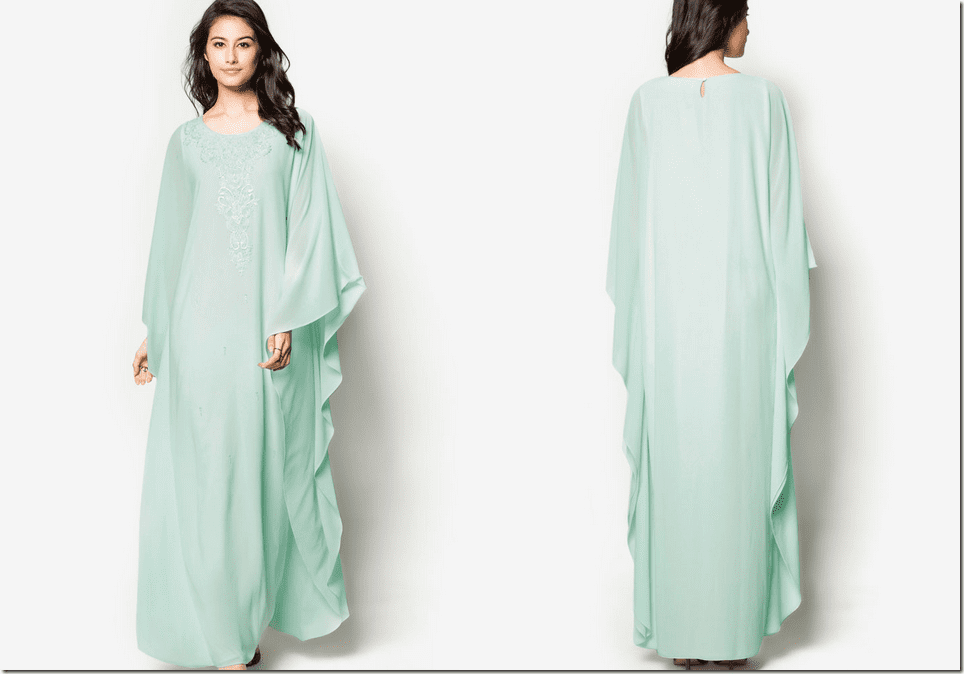 ♥ | embellished front mint kaftan dress ← SHOP HERE
♥ | embellished navy kaftan dress ← SHOP HERE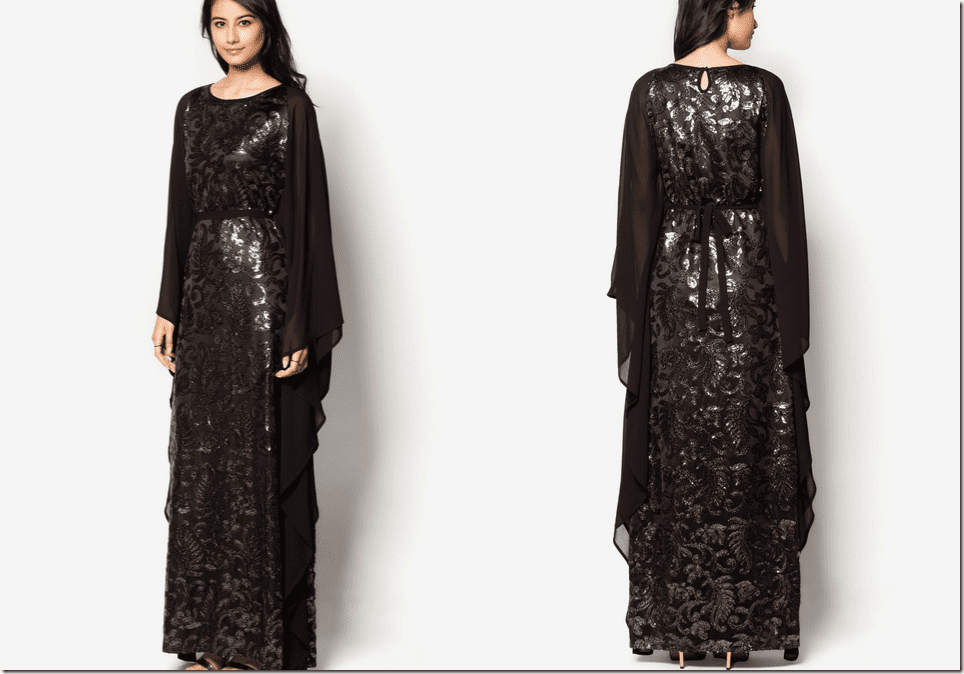 ♥ | gold black sequined kaftan dress ← SHOP HERE
For other baju raya options to wear, be sure to check out the Hari Raya 2015 BOUTIQUE!
Which kaftan dress is your favorite? Share below – I'd love to know!
"You won't hear me saying I have no body issues because I wouldn't be human if I didn't." — Emma Stone
Disclosure: This post contains affiliate links, which means that if you click on one of the product links, a small commission may be credited to this site.
Love this post? Share it with your friends! Follow us for more fashion inspiration:
♥ Twitter ♥ Facebook ♥ Google+ ♥ Bloglovin ♥ Pinterest ♥ Polyvore ♥
© All images are copyrighted by their respective authors.
Here on Fashionista NOW, our one and very own Miss Reverie showcases the latest in fashion trends and its various social implications in our everyday lives. You may read more of her at REVERIE SANCTUARY.