Baju raya ideas in the form of 2 kurung kedah styles that will have you drooling. For both colorblockers and minimal dressers alike.
Time flies when you're busy living and hustling and for the ladies who need a quick dose of inspiration on what to wear for Raya 2016 festivities, you're in the right spot because I'm about to share with you gorgeous modern kurung kedah ideas that come in two chic styles so contemporary they look like you'd be wearing them long after the ketupat-and-rendang-feasting is over.
Those two kurung styles that I'm talking about are the LUBNA's color block, flared-sleeve, embroidered lace front pocket baju kurung selection and the HiDY's brilliantly minimal baju kurung kedah in neutral hues.
The color block theme baju kurung iterations by LUBNA are kind of quirky and offbeat in its design that I can't help but to drool over them and I thought some of you minimalist fashion-loving gals might just go utterly gaga for the versatility of the neutral colored kurung kedah styles.
Which ever style you choose, I'm certain they will both renew your appreciation for the baju kurung this Eid.
Before they run out of stock, be sure to eyeball them closely and grab them in the style you like instantly. The LUBNA ones come at a price tag of RM 99 a piece. HiDY's at RM 199.
Enjoy the list below!
Baju Kurung Ideas For Raya 2016 : Color Block Flare Sleeve Style + Mod Minimal Kurung Kedah
Black + Baby Blue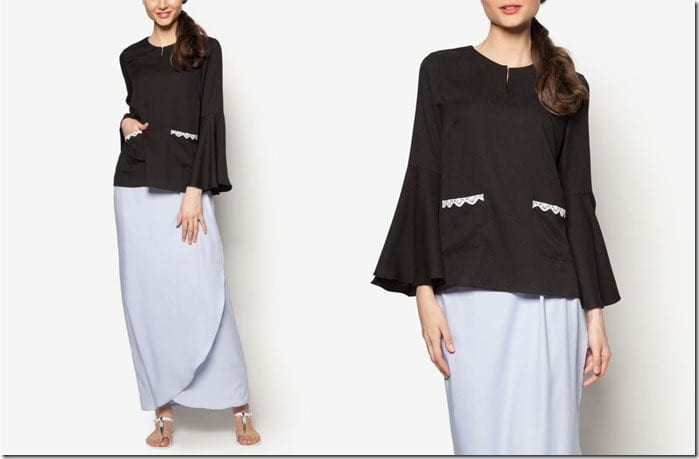 Cream Kurung Kedah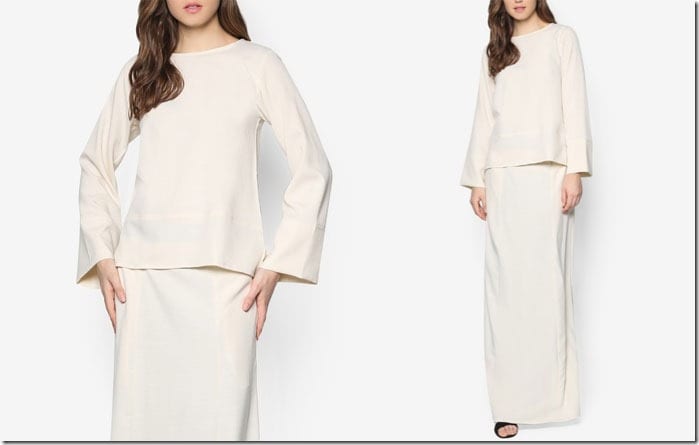 Emerald Green + Nude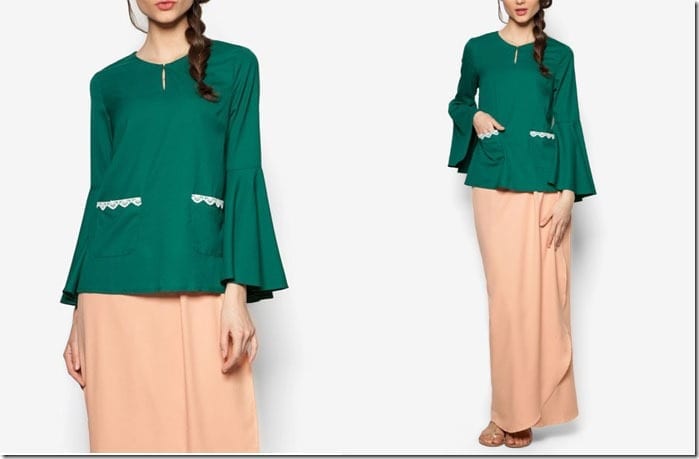 Black Kurung Kedah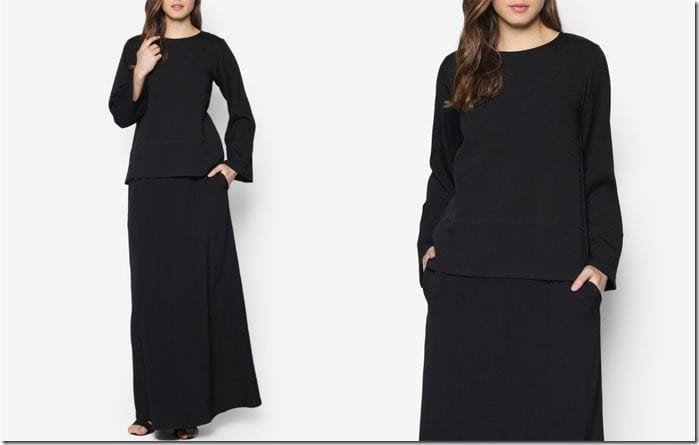 Latte Kurung Kedah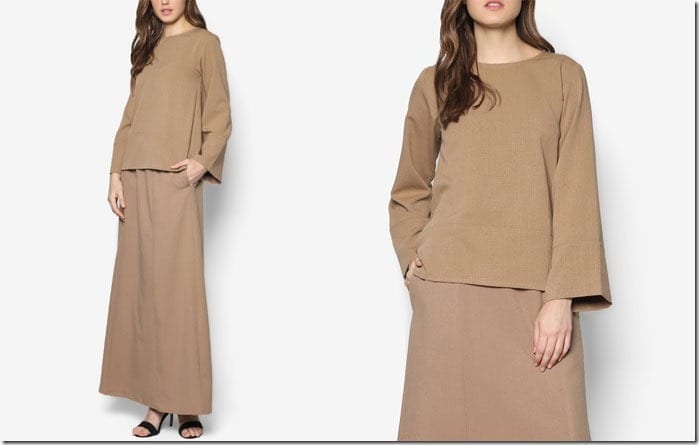 Nude + Light Yellow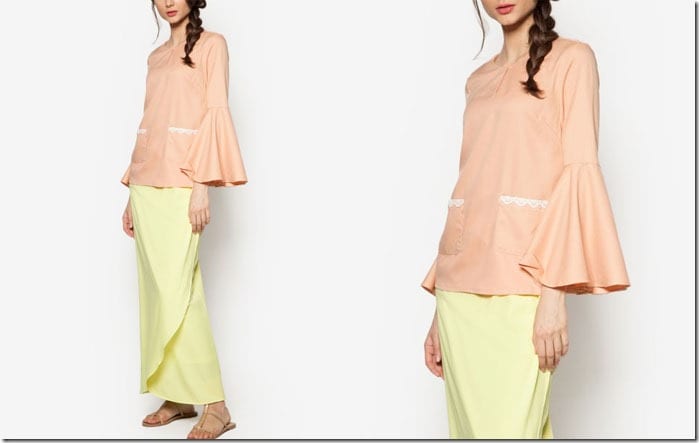 Which baju kurung kedah styles would you prefer? How's your baju raya hunting going on so far? Need help or suggestions? Drop a comment down below – I'd love to help you out!
"At the end of the day, let there be no excuses, no explanations, no regrets." — Steve Maraboli, Life, the Truth, and Being Free
Disclosure: This post contains affiliate links, which means that if you click on one of the product links, a small commission may be credited to this site.
Love this post? Share it with your friends! Follow us for more fashion inspiration:
♥ Twitter ♥ Facebook ♥ Google+ ♥ Bloglovin ♥ Pinterest ♥ Polyvore ♥
© All images are copyrighted by their respective authors.
Here on Fashionista NOW, our one and very own Miss Reverie showcases the latest in fashion trends and its various social implications in our everyday lives. You may read more of her at REVERIE SANCTUARY.