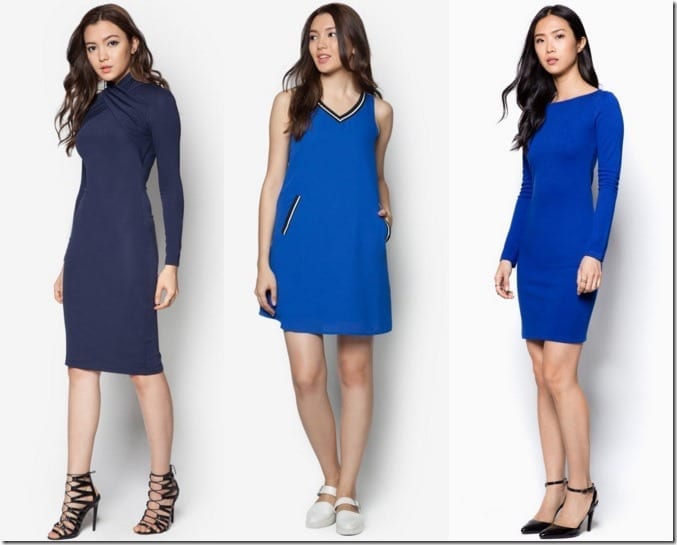 Dresses in shades of blue to wear this Valentine's to heal your broken heart.
Valentine's Day can conjure the best or the worst in some people.
Some are indifferent, others wrinkle up their noses and some are excited to be celebrating the love they feel for their romantic partners, furry companions, friends and family member(s) and even use it an excuse to simply be extra loving to everyone on the day. Aside from the romantic side of V-day, I also think it's the perfect time for us ladies to be out on the town in our best dresses and share the love we have for each other.
If you have a friend who is healing from a heartbreak, gently coax her to a cozy dinner somewhere to take her mind off of the blues and show her that you will always be there for her. The reason why I decided to pick out Blue Valentine as the theme for this post is that aside from the fiery red, which is the color for passion, there is a more low-key, soul-soothing alternative, one can find in blue.
Blue shades relate to serenity, calmness, trust and spirituality – just what some of us need to dispel or shake off the feelings of heartbreak.
So, break out of the so-called lovey-dovey colors and wear a shade of blue you like instead!
Here's a list of 7 blue dresses you and your friends can wear for V-day:
Blue Buckle Dress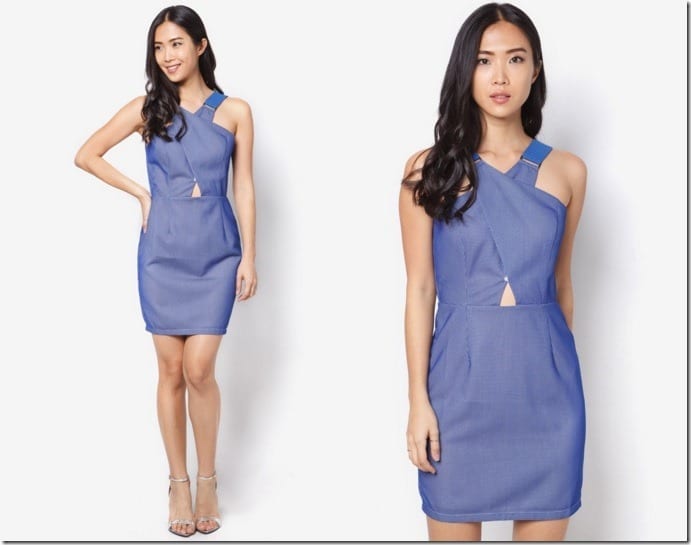 Minimal Fitted Dress
Navy Asymmetric Dress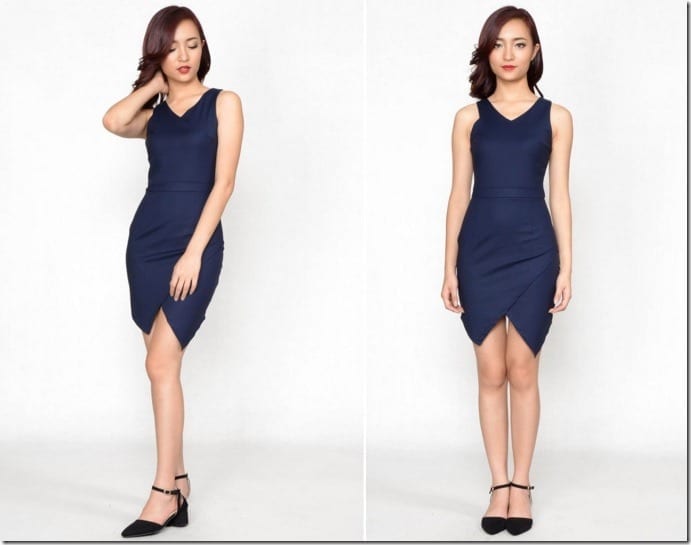 Navy Embossed Dress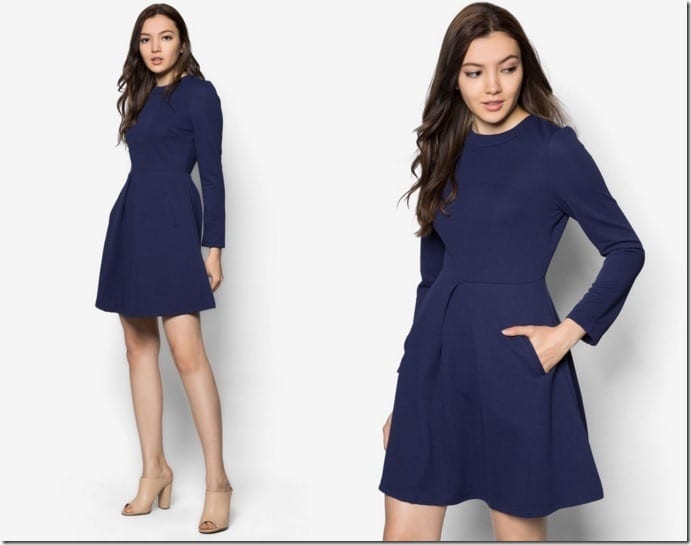 Neck Wrap Midi Dress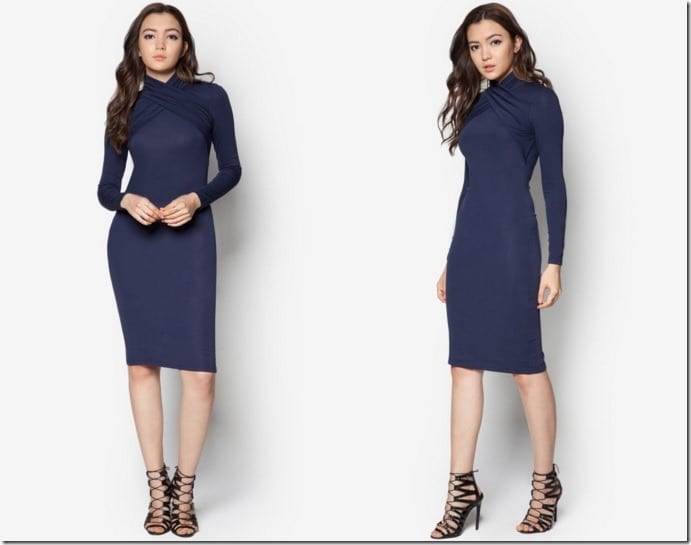 Relaxed Shift Dress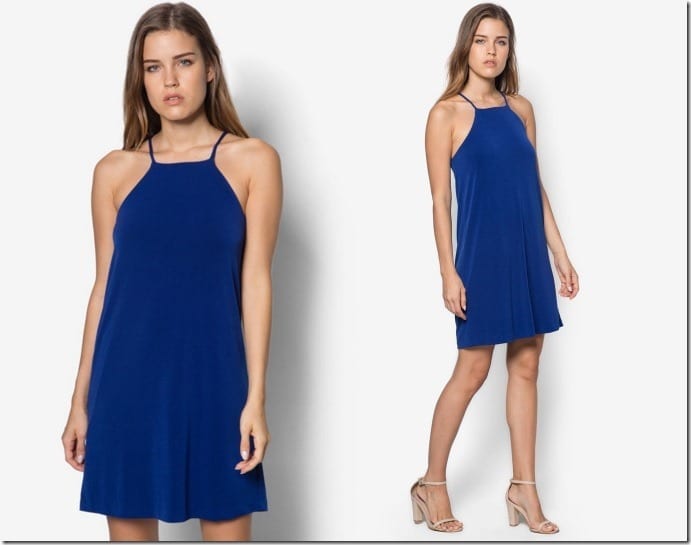 Sleeveless Sport Dress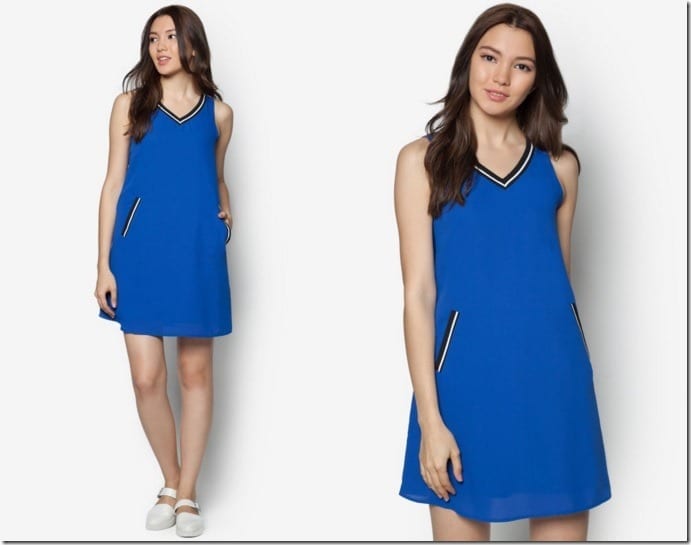 Which of these dresses appeal to you the most? Share below – I want to know.
Yes, the heart breaks. But, it also heals. — Yasmin Mogahed
Disclosure: This post contains affiliate links, which means that if you click on one of the product links, a small commission may be credited to this site.
Love this post? Share it with your friends! Follow us for more fashion inspiration:
♥ Twitter ♥ Facebook ♥ Google+ ♥ Bloglovin ♥ Pinterest ♥ Polyvore ♥
© All images are copyrighted by their respective authors.
Here on Fashionista NOW, our one and very own Miss Reverie showcases the latest in fashion trends and its various social implications in our everyday lives. You may read more of her at REVERIE SANCTUARY.