Earrings bird lovers can't resist.
Birds are fluffy feathered creatures I enjoy watching and sometimes, I follow the tune they make for no other reason than to whistle the same sound back at them and watch the way they react. If you're a bird lover, then this probably is just something you do too. If you know someone who loves birds or are a bird of some sort themselves, then the best gift to give them especially if they love wearing earrings are well, earrings that are bird-shaped.
Birds to me, represent freedom that is in each one of us. Whether we realize it or not, we are free no matter what our external circumstance is. Wings of a bird symbolizes movement, an ability to surrender to the pull of gravity while letting the strong feathered appendages keep it afloat. Birds also show us that even as they are strong, they are fragile too. Their agile strength is vital in the sky but they seek refuge in a home grounded closer to earth. Birds roam the sky when they fly and yet they are earth-bound like us.
Watching birds has made me realized that they do watch us too. I have cats that can be a nuisance to them when they're guarding their babies in the nest and they will not hesitate coming close to my cats' backs and poking them with the small beaks to make them go away every time they pass under the tree. But when I go near the tree where they are, the same birds are watchful but they don't attack me. It's quite interesting to note that they're watchful of us too.
Rounding back to the topic of birds in jewelry: Bird earrings can come as minimalistic in designs as they can be colorful and visually-striking. I love both styles and especially in stud earring form so I'm sharing a few of my favorites. I hope you will enjoy the bling list.
Blue Swallow Bird Earrings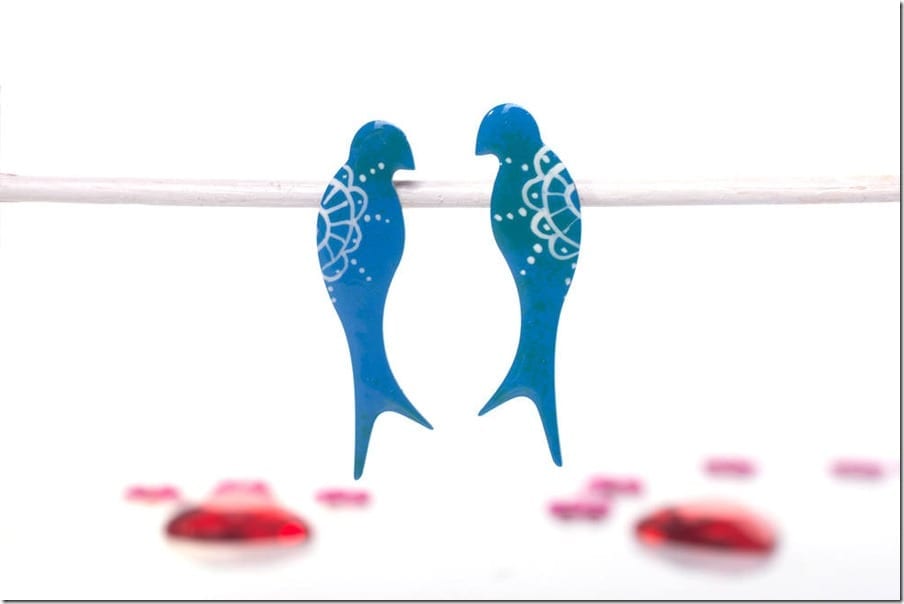 Flying Bird Earrings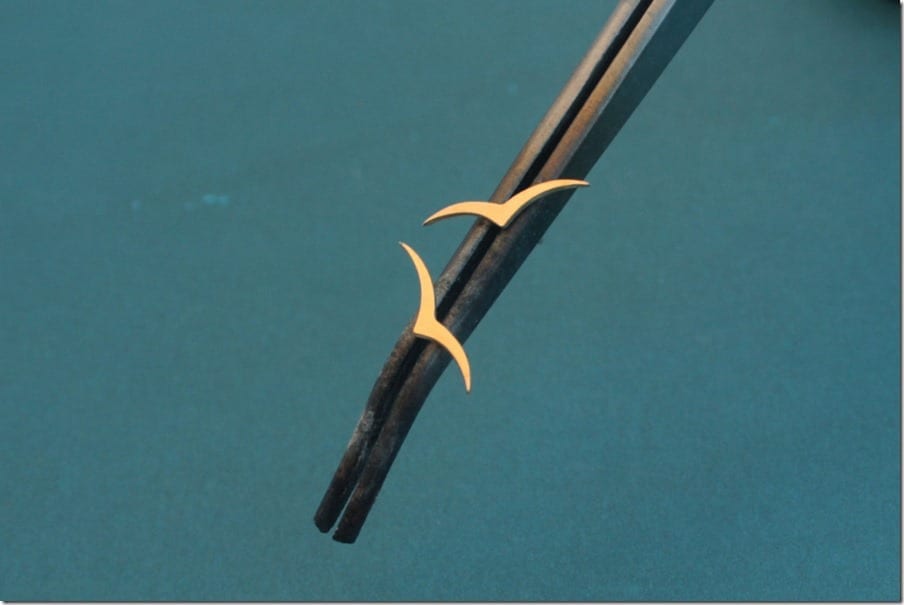 Quirky Bird Stud Earrings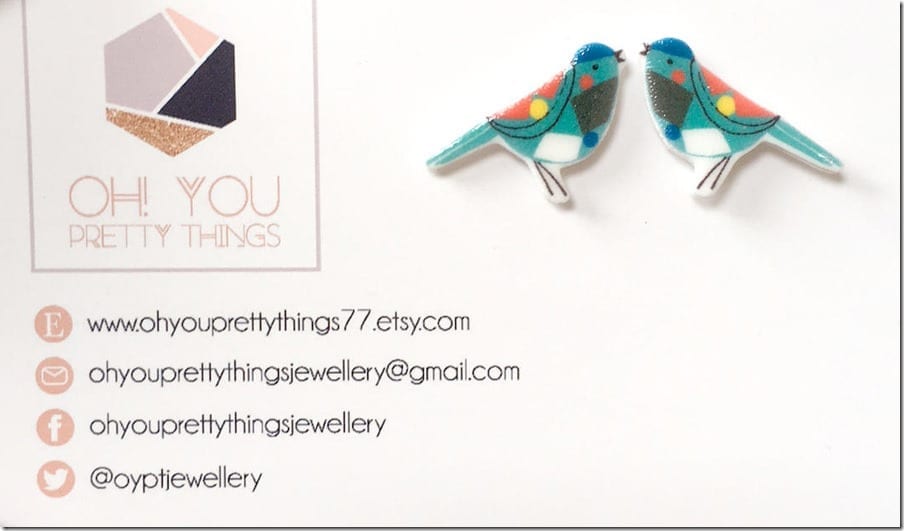 Silver Swallow Stud Earrings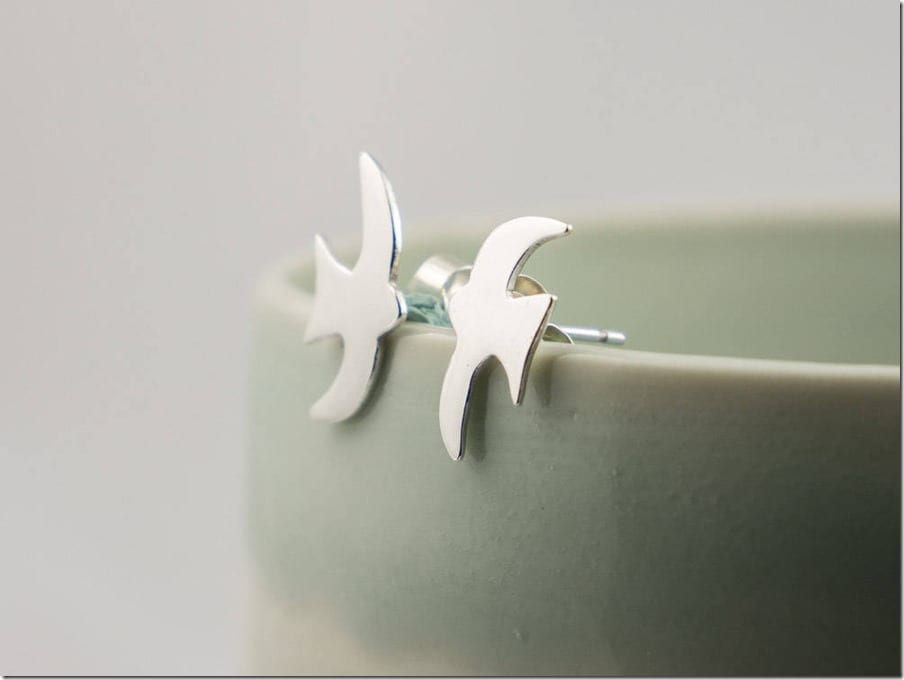 Statement Hummingbird Stud Earrings
Small Robin Earrings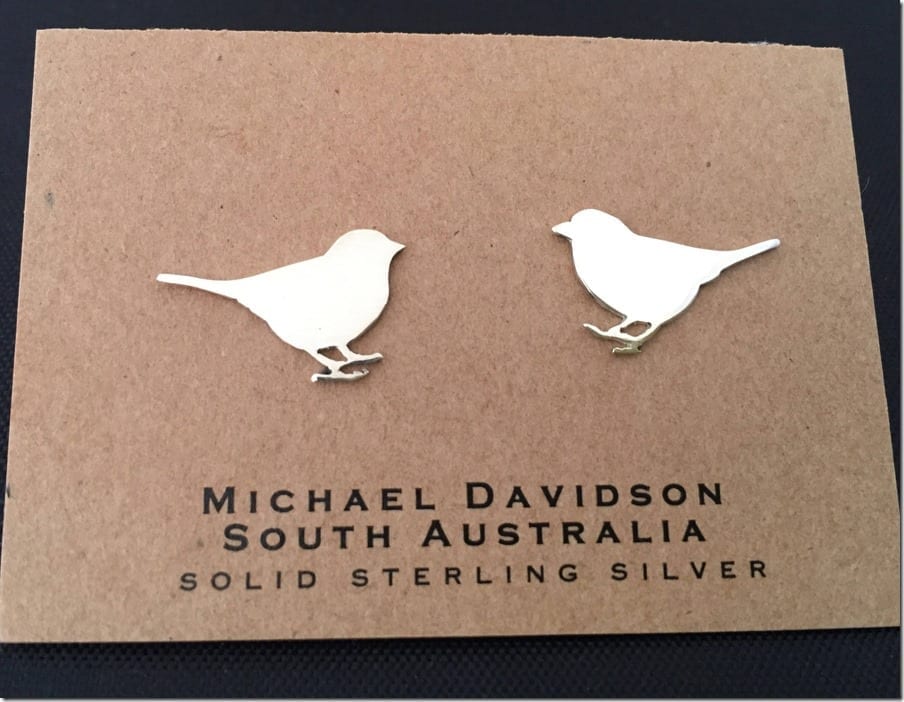 Colorful Bird Earrings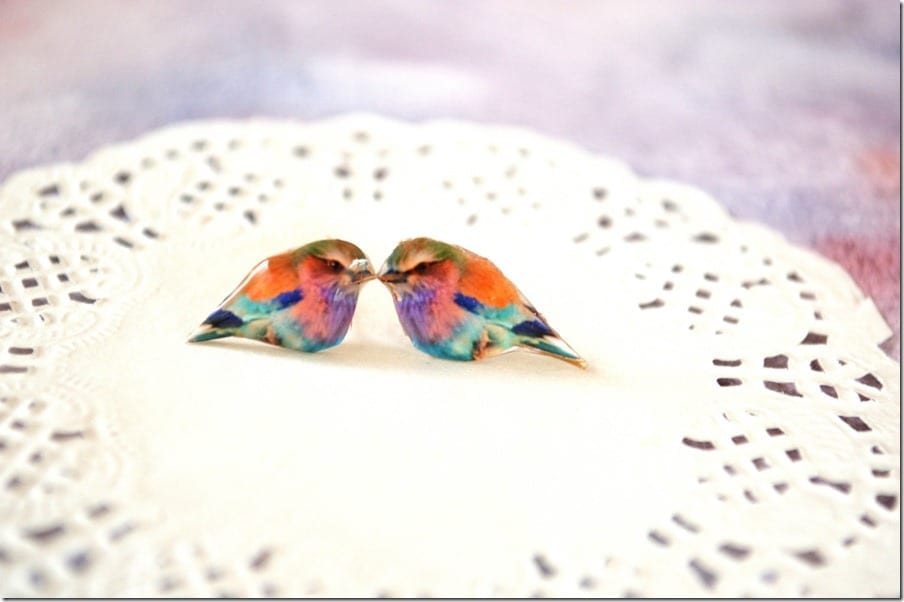 Which bird earrings would you love to wear? Share below – I'd love to know!
"Stay present, stay conscious. Be the ever-alert guardian of your inner space." — Eckhart Tolle
Disclosure: This post contains affiliate links, which means that if you click on one of the product links, a small commission may be credited to this site.
Love this post? Share it with your friends! Follow us for more fashion inspiration:
? Twitter ? Facebook ? Google+ ? Bloglovin ? Pinterest ? Polyvore ?
© All images are copyrighted by their respective authors.
Here on Fashionista NOW, our one and very own Miss Reverie showcases the latest in fashion trends and its various social implications in our everyday lives. You may read more of her at REVERIE SANCTUARY.