Last minute shopper alert: Here's a list of 7 showstopping cheongsam dresses to get your paws on right now!
I've been raving about cheongsam/qipao like a mad woman. Please don't hate me. It's just that they are that pretty! Especially the modern ones by Melinda Looi. The fascination I have with mandarin collars is probably fueling this and also, of course, I just have to share them with you, in case you, my dear reader, is on the hunt for one or two, in anticipation for the upcoming Lunar New Year.
For a selection of statement-making cheongsam that is budget-friendly yet still is proper stunning, cast your attention to the cheongsam collection by Inner Circle below.
I've taken the pleasure to select 7 of my favorites from them just to entice you to take a peek at their complete collection which is now available to shop for on ZALORA Malaysia.
Without further ado, feast your eyes upon the striking cheongsam list below and learn a thing or two about the Chinese traditional dress: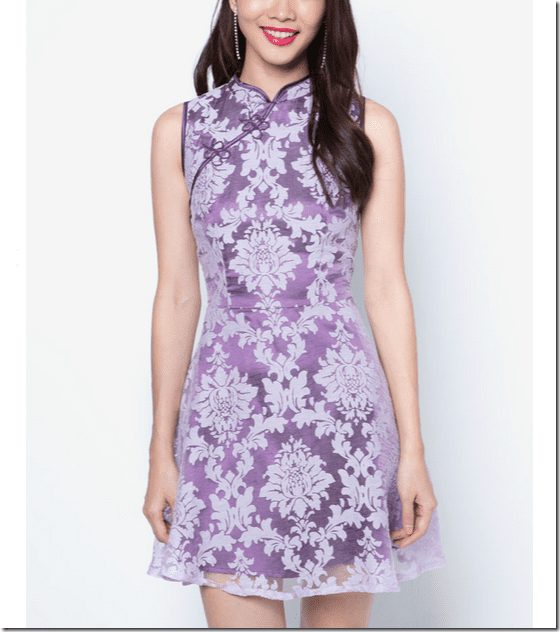 chinese opera cheongsam ← SHOP HERE
Did you know that not all traditional cheongsam come with mandarin collars? Now that's a fun fact to share with someone if you've run out of topics to talk about during the lunar new year bash.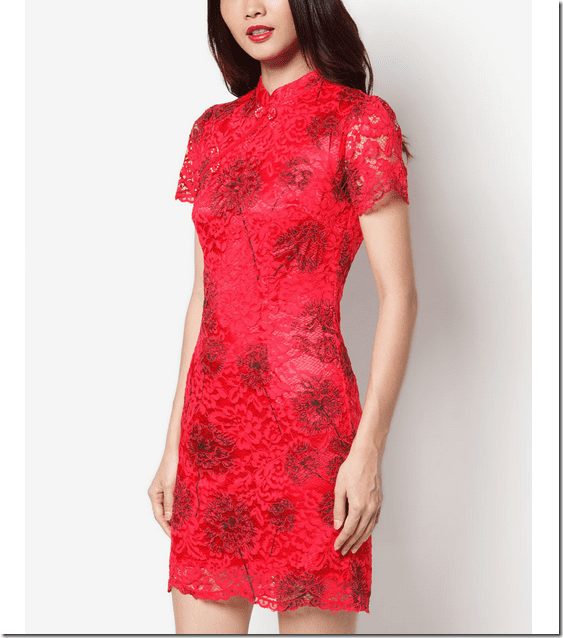 crouching tiger cheongsam ← SHOP HERE
The tight-fitting cheongsam dresses were first worn and made fashionable by the socialites and upper class women in Shanghai during the 1920s.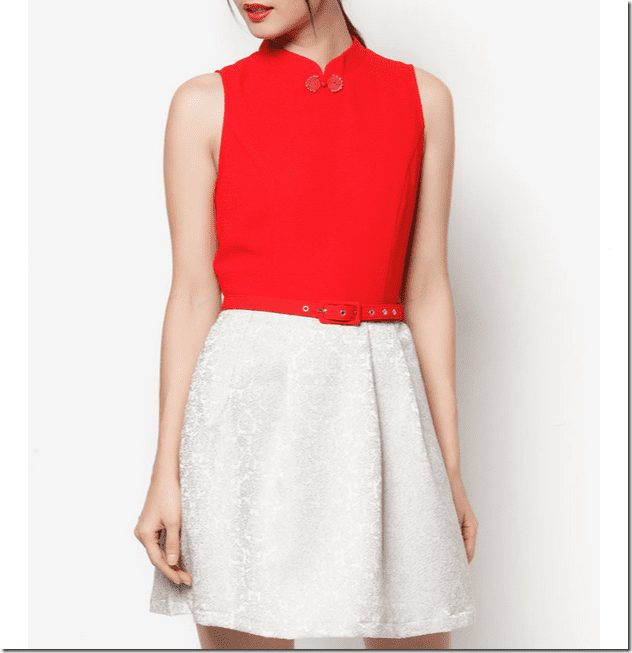 esteemed cheongsam ← SHOP HERE
The rise of cheongsam's popularity coincided with women's liberation after the feudal Qing dynasty was overturned.
firecracker midi cheongsam ← SHOP HERE
By 1930s, women of all ages and regardless of status and class started to don the cheongsam. The hem of the cheongsam dress was shortened from the ankle to above the knee and the shape was made to further emphasize the female form.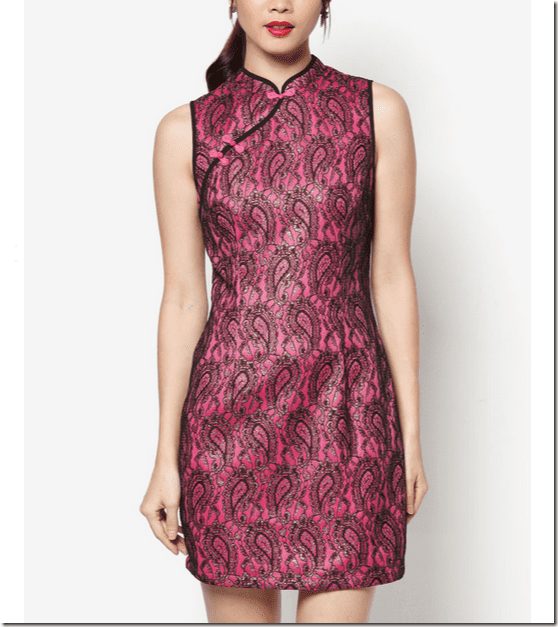 fire phoenix cheongsam ← SHOP HERE
Did you know it was uncool to be wearing cheongsam in the 1950s -1970s? This was due to the anti-tradition movement that took place at the time. The traditional dress was viewed as a feudal garment and the people who wore them were viewed as bourgeois.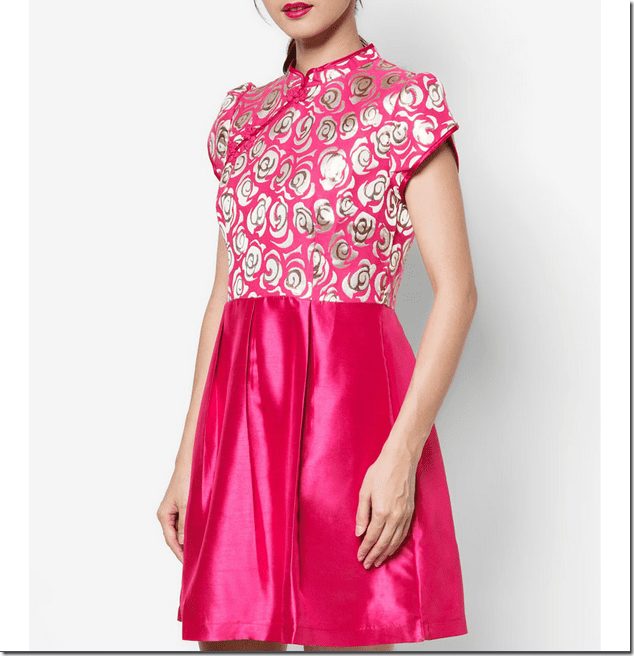 jade empress cheongsam ← SHOP HERE
The interest in cheongsam was sparked again in the 1980s following a reevaluation of the Chinese traditional culture. When films, fashion shows and beauty pageants embraced the traditional dress and made it fashionable both in mainland China and in other countries, the dress became 'cool' once again.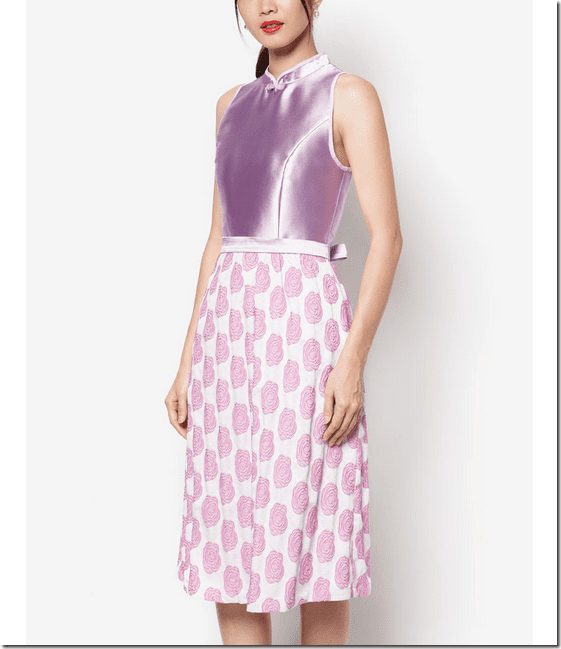 pearl of porcelain cheongsam ← SHOP HERE
Following China's economic rise, the cheongsam's reach now extends across the globe, is considered exotic and worn by celebrities like Elizabeth Taylor, Nicole Kidman, Paris Hilton, Emma Watson, and Celine Dion. The Indonesian kebaya peranakan also draws influence from the Chinese traditional fitted dress.
---
Ladies: ZALORA CNY 2015 Collection is massive and you do not want to miss OUT!
Use code: ZBAPedJ to get 15% OFF on your first purchase!
Do you like any of my cheongsam picks? Which one do you see yourself wearing? I'd love to hear your thoughts so please share them below!
Disclosure: This post contains affiliate links, which means that if you click on one of the product links, a small commission may be credited to this site.
Love this post? Share it with your friends! Follow us for more fashion inspiration:
♥ Twitter ♥ Facebook ♥ Google+ ♥ Bloglovin ♥ Pinterest ♥ Polyvore ♥
© All images are copyrighted by their respective authors.
Here on Fashionista NOW, our one and very own Miss Reverie showcases the latest in fashion trends and its various social implications in our everyday lives. You may read more of her at REVERIE SANCTUARY.