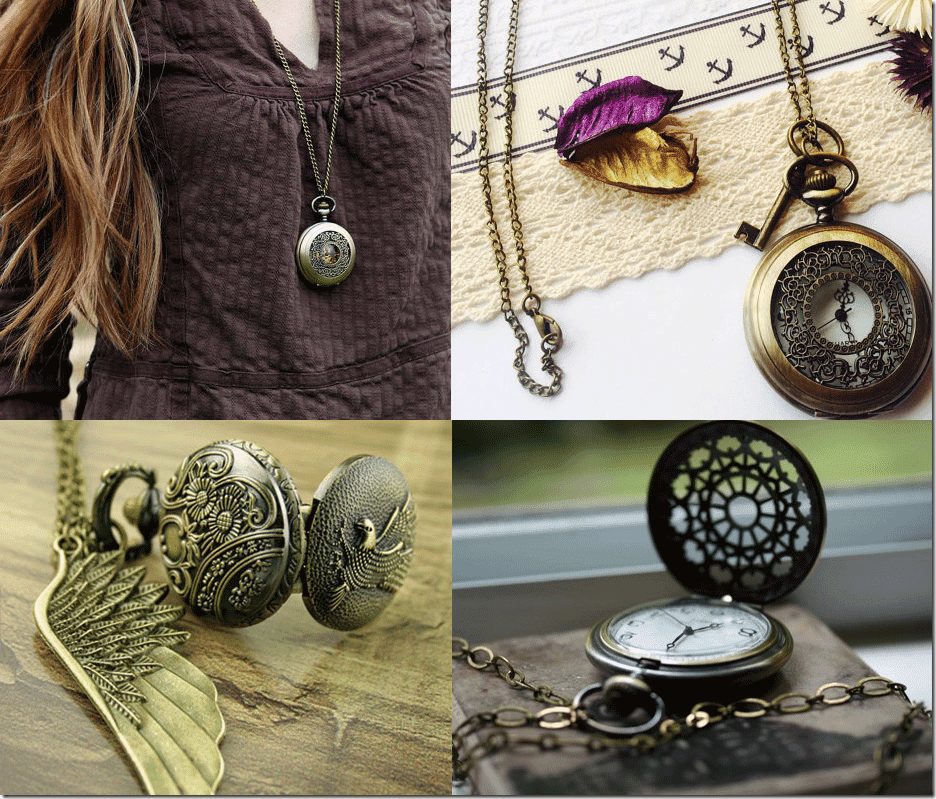 Give your wardrobe a dose of steampunk spunk with these 7 precious steampunk pocket watch necklaces!
Do you know that steampunk fashion is a sub-genre of the steampunk movement in science fiction? I confess that it's only just recently that I've found out that the intricate look of the antique style jewelry I happen to like is actually steampunk in influence. And I have Etsy to be thankful for because it was there that I first became acquainted with the term.
I initially mistakenly thought it was the name of the process of how these intricate gems were made, but now that I've educated myself a little bit of this fashion trend, I get that it is Victorian-based in essence and that it draws inspiration from the past, present and future (imaginative) periods.
It romanticizes the elements in the scientific literature and industrialization that took place in Europe and the dressing method is reflective of a post-apocalyptic era which is obviously speculative and thus, especially fun if you love employing fantasies in the wardrobe department! Eclectic is the right word to describe it as you may use elements from existing fashion trends and fads.
Jewelry with a steampunk flair is characterized by the use of cogs, wheels and other pieces of metals rendered in bronze and copper retrieved from antique jewelry, old watches and even derelict machinery.
If you like the look of dreamy rustic gadgetry jewelry with a Victorian touch, I'm certain you'll love the compilation of pocket watch necklace list below:
Steampunk Timepieces To Keep In Your Pocket / Wear As A Necklace: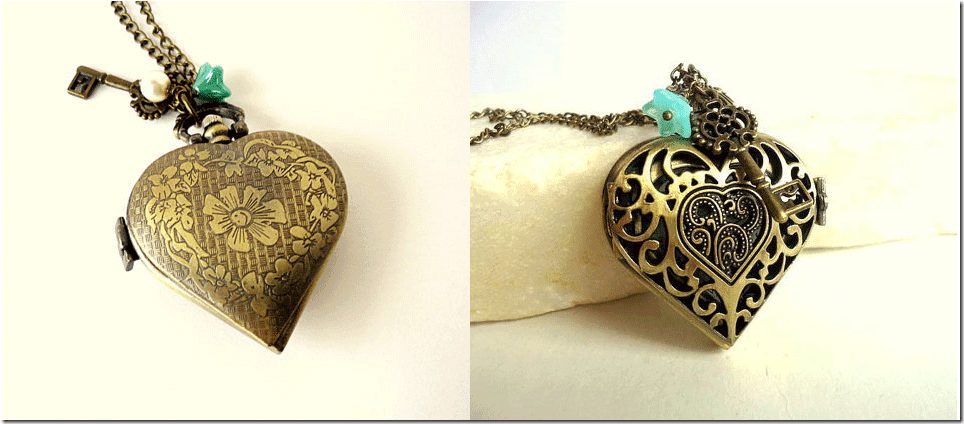 ♥ heart-shaped antique brass pocket watch by CreationsByAlina ← SHOP HERE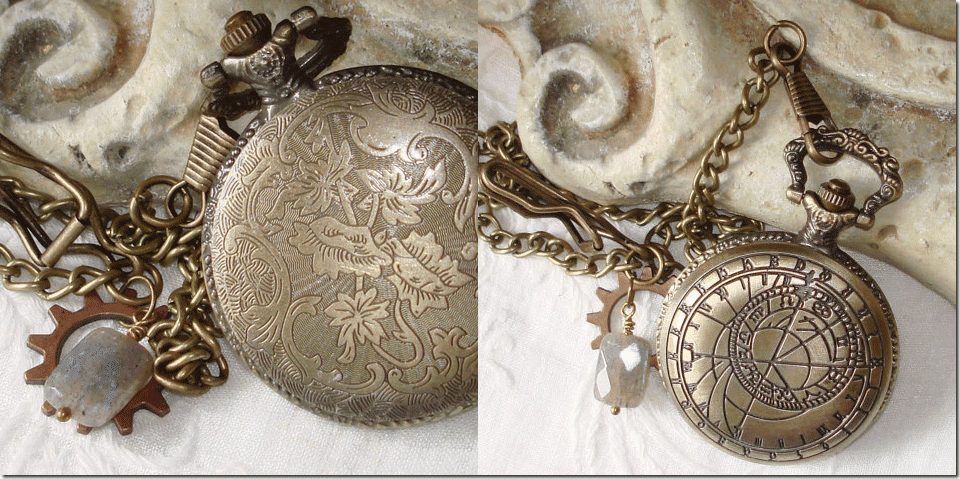 ♥ astrolabe pocket watch with gemstone by BlackStoneFoundry ← SHOP HERE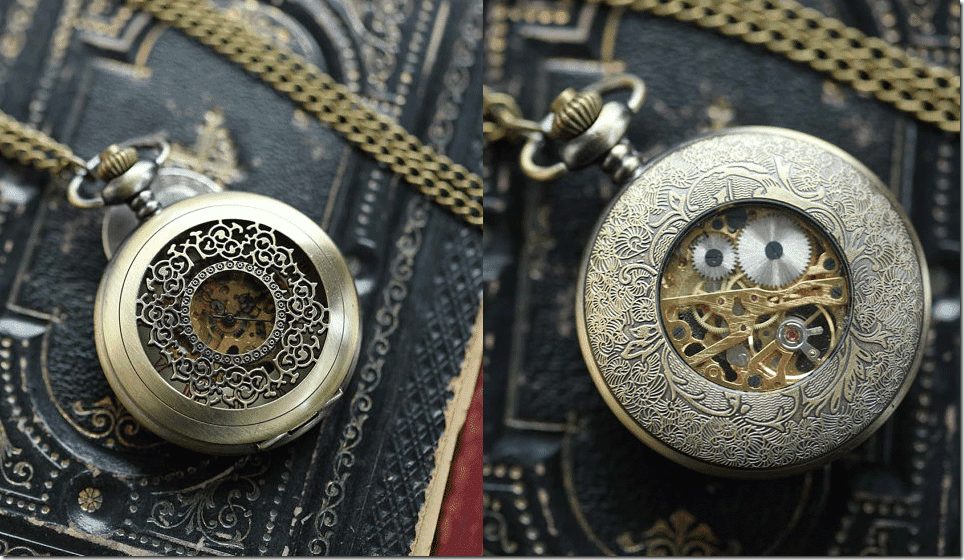 ♥ brass mechanical pocket watch necklace by ragtrader ← SHOP HERE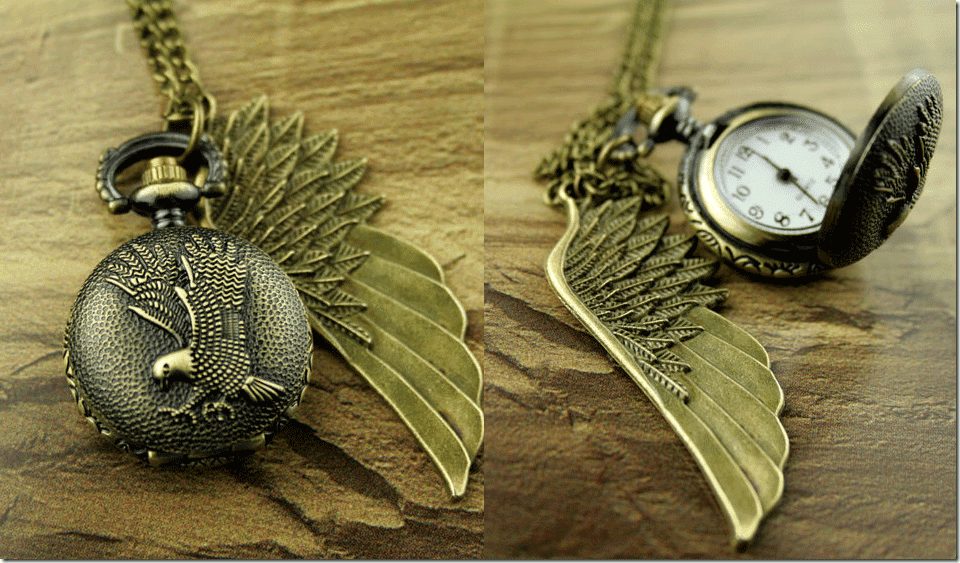 ♥ steampunk eagle pocket watch necklace with wing by Chronoskey ← SHOP HERE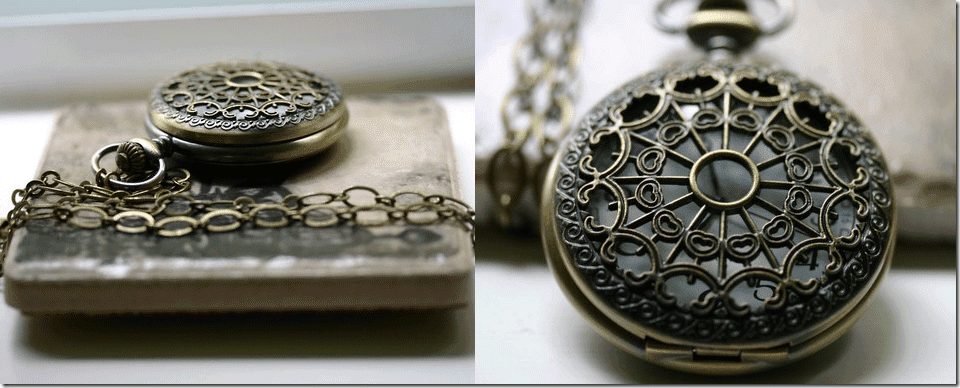 ♥ steampunk pocket watch necklace by robinhoodcouture ← SHOP HERE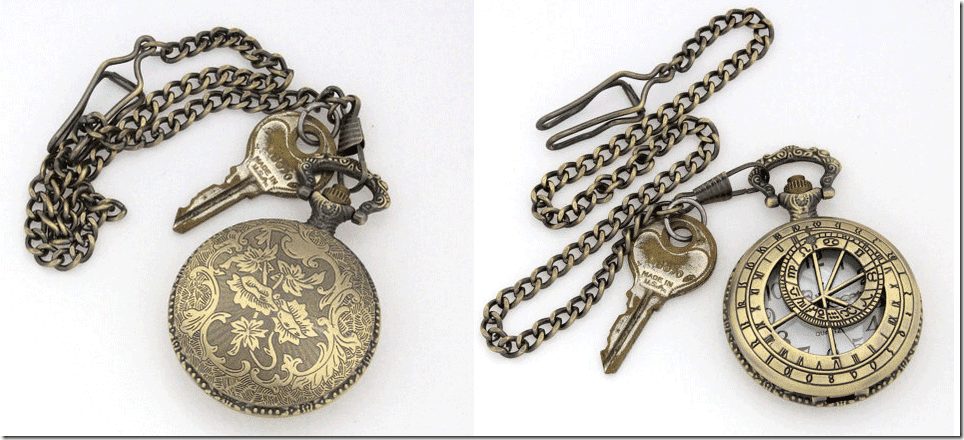 ♥ gallifreyan pocket watch with tardis key by SimplyHarry ← SHOP HERE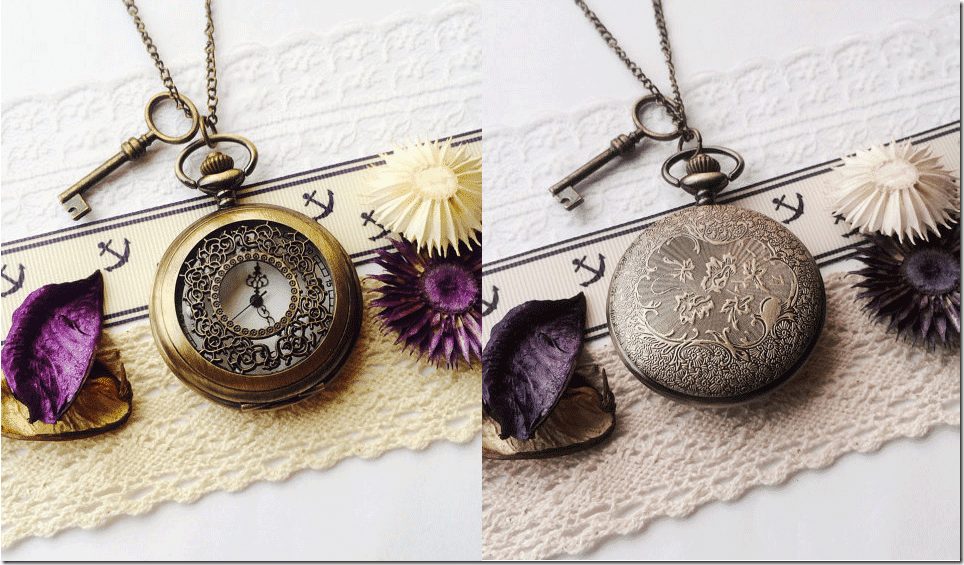 ♥ pirates steampunk pocket watch necklace by Victorianstudio ← SHOP HERE
What do you think of these pocket watch necklaces? Do you like the jewelry highlight postings that I've been sharing recently? What other jewelry style that you wish to see here? Drop your thoughts below – I want your honest opinions!
"I've admired historical clothes like Victorian gowns since I was a child, and it's what motivated me to go into fashion."
— Olivier Theyskens
Disclosure: This post contains affiliate links, which means that if you click on one of the product links, a small commission may be credited to this site.
Love this post? Share it with your friends! Follow us for more fashion inspiration:
♥ Twitter ♥ Facebook ♥ Google+ ♥ Bloglovin ♥ Pinterest ♥ Polyvore ♥
© All images are copyrighted by their respective authors.
Here on Fashionista NOW, our one and very own Miss Reverie showcases the latest in fashion trends and its various social implications in our everyday lives. You may read more of her at REVERIE SANCTUARY.