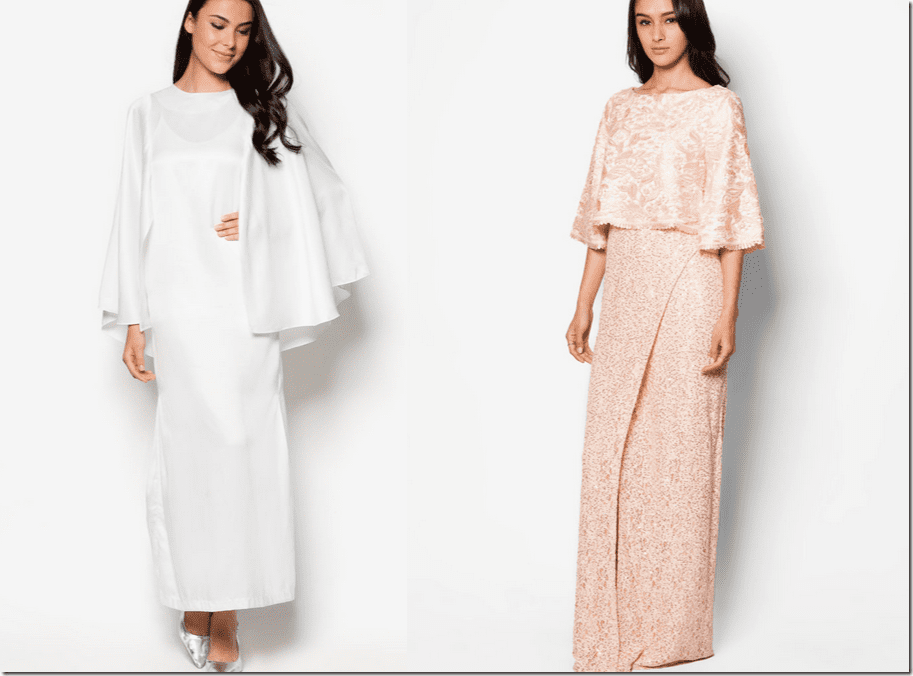 7 maxi dress styles that will make your heart flutter and what I think of the prickly subject of modesty in women's fashion.
Planning for what to wear for Raya can be a challenge especially when the options to dresses, baju kurung and kebaya are endless. While previously we have showcased 10 elegant maxi dresses we absolutely love, today, our focus is on 7 distinct maxi dress styles that may just be your cup of tea.
But first, let us clear the air on the topic that I find myself thinking about lately. It has to do with modesty and its association with clothing, particularly for women. In the context of the Malaysian landscape, it can be controversial as it's intertwined with certain religious and cultural beliefs.
Considering that Eid is a celebration for practicing Muslims across the globe and the fact that this is just a fashion column that highlights women's fashion no matter the style of dressing I personally subscribe to, it is easy to find a certain judgmental audience whose hobby is to label another as not being modest, usually by their standards.
My stand on the female body and the woman's wishes to whether accentuate her figure (or not) is quite straight-forward. It is within the realm of her own choice and though anyone can play the role of an enthused fashion critic, a woman's form is to be celebrated and that she should not be shamed for adhering to her own independent style choices. Women's bodies – in conservative society – are already treated as something to be hidden away. I say, let us put the ultimately sexist view to rest, once and for all.
What does modesty mean to you? Do you judge other women by the way they choose to dress?
7 Maxi Dress Styles To Wear This Hari Raya 2015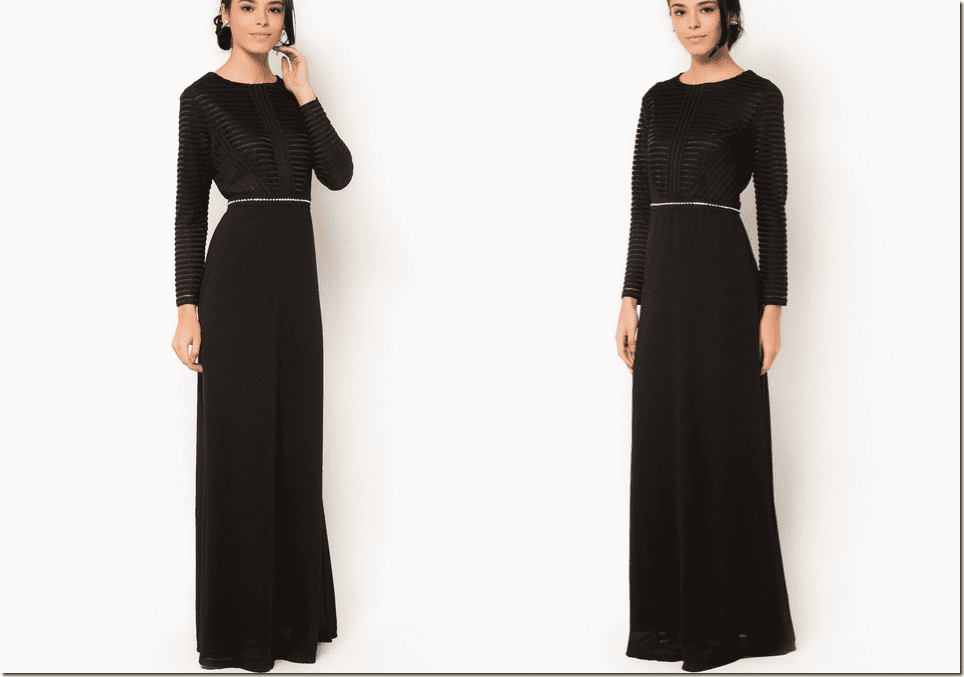 ♥ LUXE by Ethic Chic | black mesh flared dress with embellished sash ← SHOP HERE
This is a black maxi dress with a very minimal visual interest; a mesh bodice and a sash tie that's delicately embellished.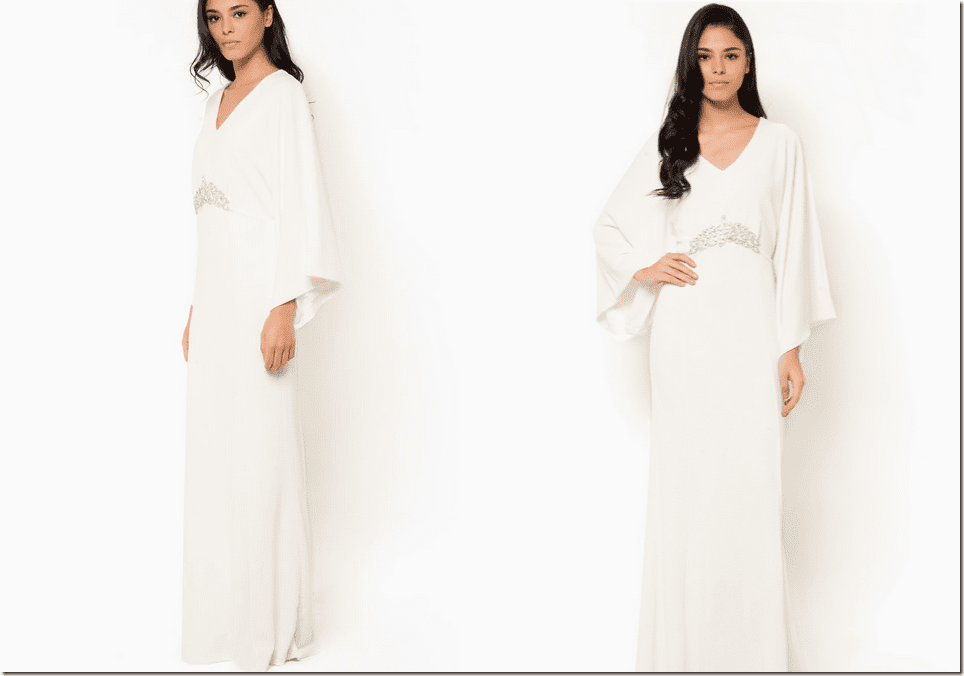 ♥ Zalia | embellished mermaid kimono dress ← SHOP HERE
A mermaid dress is defined this way because of how the skirt is narrow up to mid-thigh or longer and then flares out. This off-white frock embodies a supremely minimalist look. The kimono sleeves are especially perfect for the tropical weather and for those who prefer to spare their arms from being highlighted.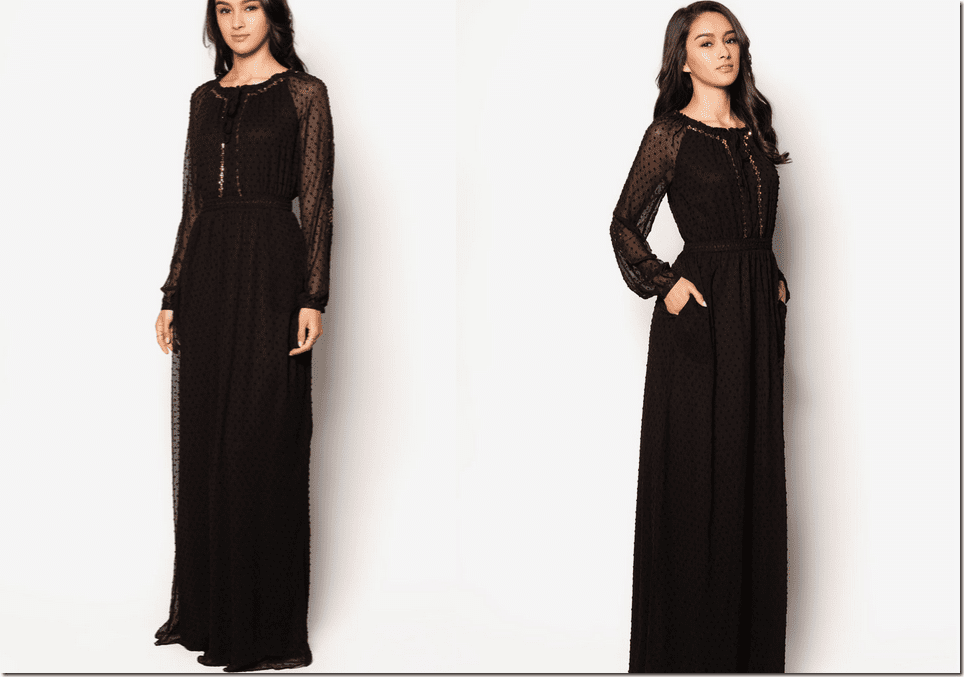 ♥ Zalia | black sequined peasant maxi dress ← SHOP HERE
This gorgeous peasant textured maxi dress has sheer long sleeves for a subtle peek-a-boo effect and strategic sequins for an understated sparkle. A dress fit for those who love a bit of an arm flesh flash! Notice the pockets? I love when dresses aren't just made to only appear pretty, but functional for the queen bee.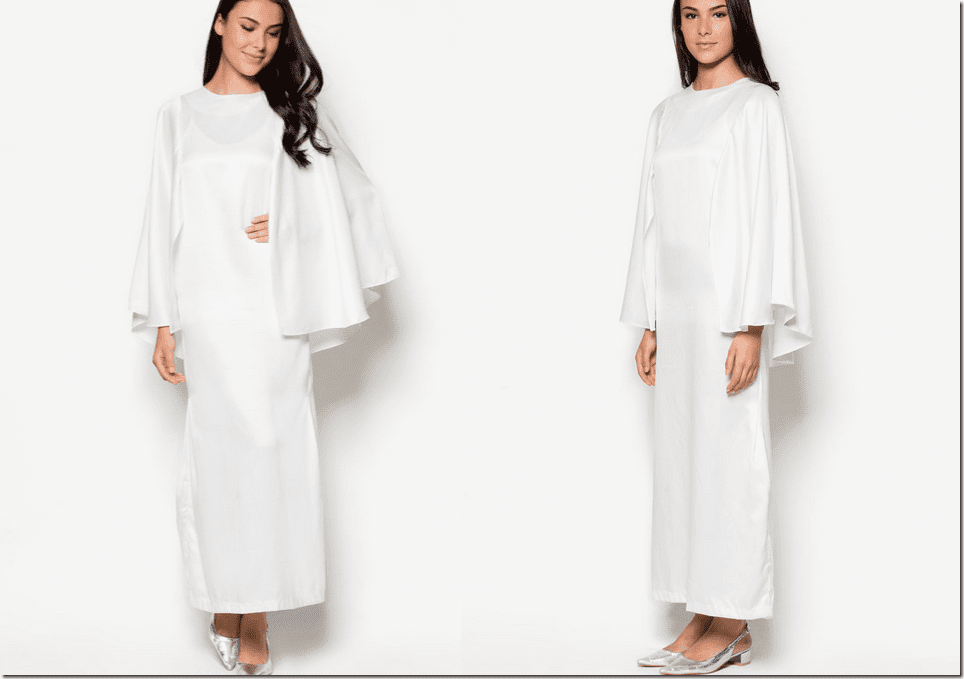 ♥ Kami Idea | white cape butterfly kaftan dress ← SHOP HERE
Capes, kaftan and butterfly sleeves. This heaven-sent dress is the perfect fit for the lady who loves a flowy cape-like top to channel her inner superhero. The simplicity of the white color scheme and flowy construction both make this angelic frock (the dress has subtle shimmers) versatile for all occasions.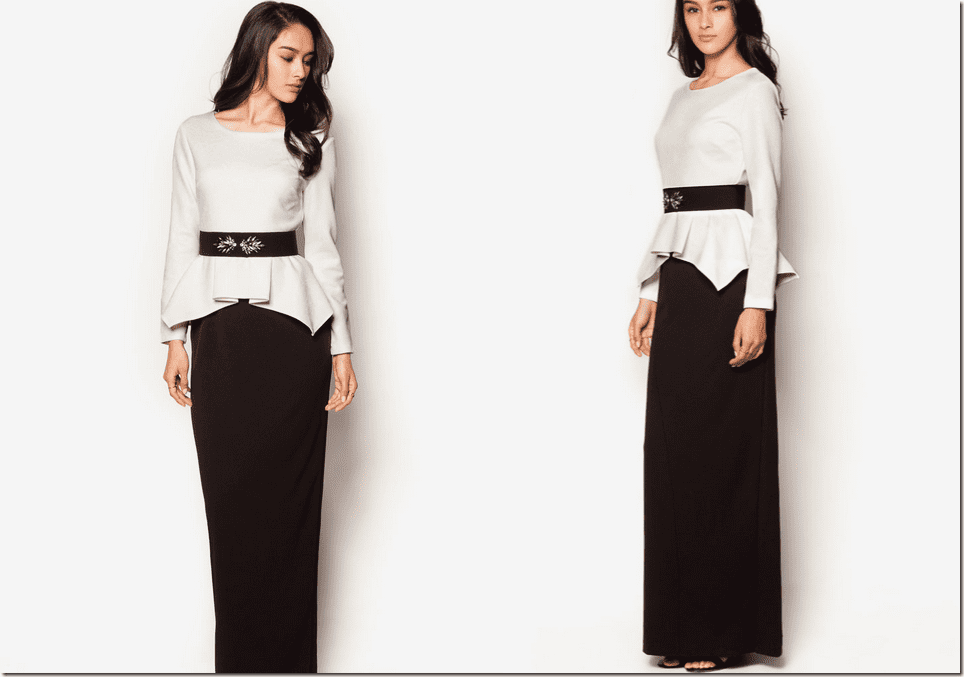 ♥ Zalia | embossed peplum dress with embellished belt ← SHOP HERE
Peplums have really gotten rather exciting this year as they get a more origami-like update. This peplum dress by Zalia is deliciously monochromatic with the stretchable top embossed in intricate floral detailing.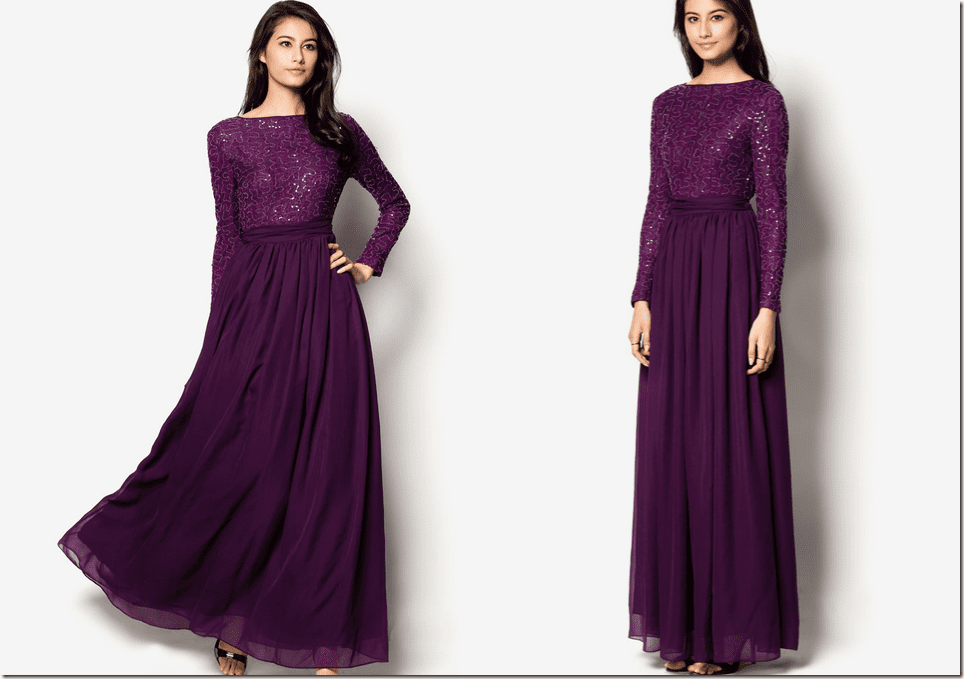 ♥ Zalia | deep purple chiffon maxi dress ← SHOP HERE
This maxi dress in another color has been featured before but rendered in deep purple, it deserves another highlight for lovers of this enchanting color and the charming fit-and-flare silhouette.
♥ Zalia | dreamy blush crochet lace double layer dress ← SHOP HERE
This dress is officially my personal favorite. Dreamy blush pink, check. Crochet lace, check. Sequins, check. Crop boxy top layer that looks like a separate piece but is actually part of the dress, major CHECK! The wrap detail on the skirt adds a certain modern flair into this wonderful masterpiece by Zalia.
For more baju raya options, don't forget to check out the Raya Boutique below:

Disclosure: This post contains affiliate links, which means that if you click on one of the product links, a small commission may be credited to this site.
"False modesty can be worse than arrogance." — David Mitchell
Love this post? Share it with your friends! Follow us for more fashion inspiration:
♥ Twitter ♥ Facebook ♥ Google+ ♥ Bloglovin ♥ Pinterest ♥ Polyvore ♥
© All images are copyrighted by their respective authors.
Here on Fashionista NOW, our one and very own Miss Reverie showcases the latest in fashion trends and its various social implications in our everyday lives. You may read more of her at REVERIE SANCTUARY.