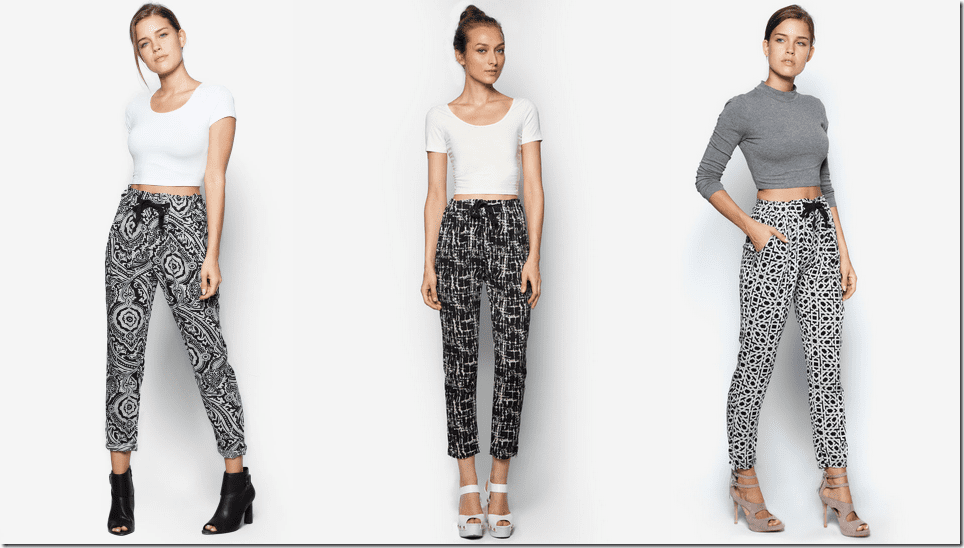 Move over, droopy crotch harem pants. There's a new sensible breed of harem pants minus all that cringe-inducing super low slouchy crotch everyone should wear this summer!
You may equate harem pants with the uber slouchy drop crotch style that can be a put-off as it makes the wearer look like they're wearing adult nappies that are about to fall off BUT this season's breed of harem pants will have you actually want to wear them thanks to the moderate crotch slouch that the average wearers who aren't Justin Bieber or Gwen Stefani get to wear without feeling like they've well, lost it. I for one, welcome the sensible version of the relaxed pants and would so wear them!
As always, I've rounded up 7 chic harem pants that you want to be caught wearing this hot and humid stretch of the year. If I can hoard them all, I really would but that would not be clever or attractive of me at all, wouldn't it?
Anyway, scroll on, will you…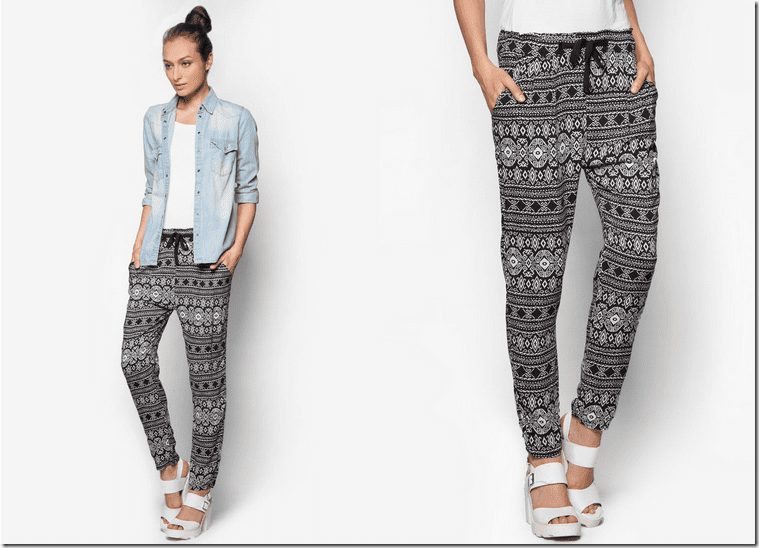 ♥ | abstract print harem pants [ OUT OF STOCK ]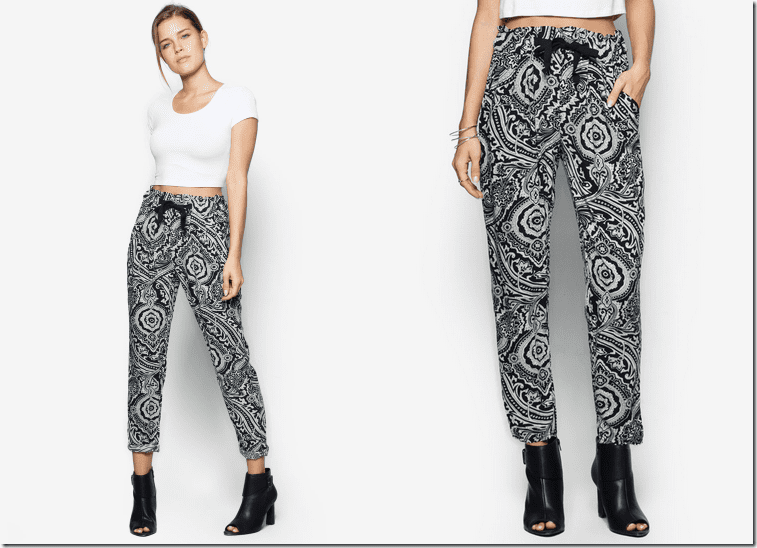 ♥ LASH | black and white floral harem pants (also available in BLUE)
♥ | black and white indie print harem pants [ OUT OF STOCK ]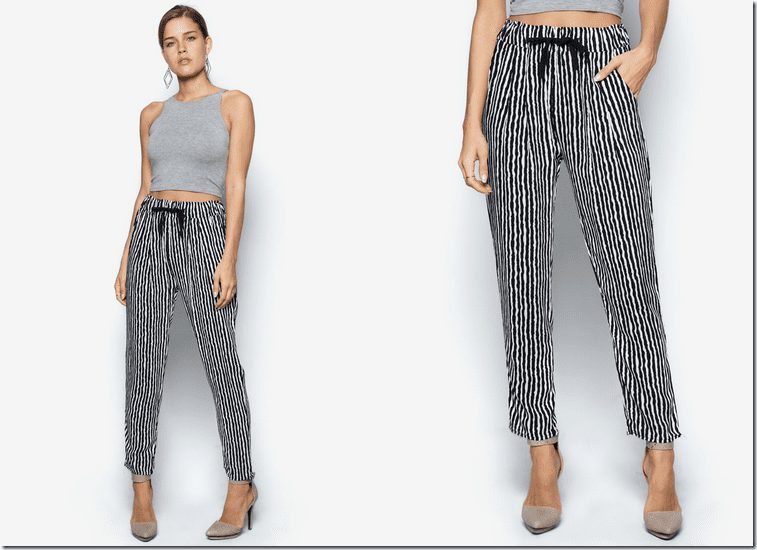 ♥ | black and white striped harem pants [ OUT OF STOCK ]
♥ | clover print harem pants [ OUT OF STOCK ]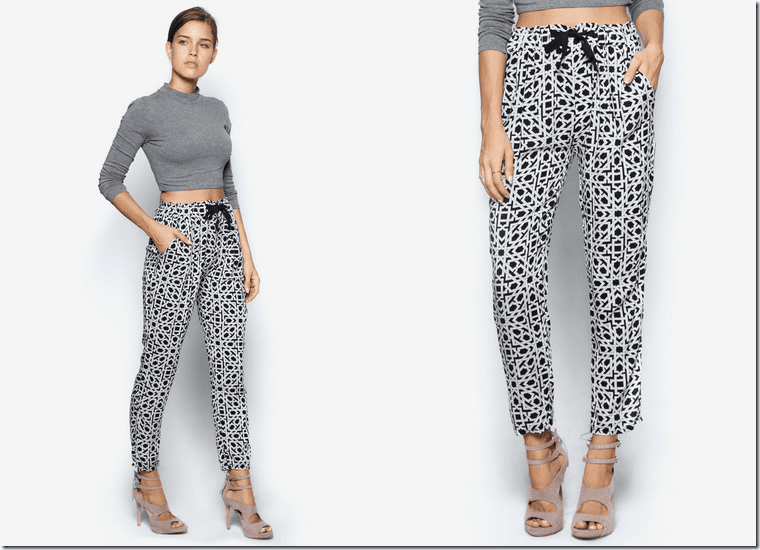 ♥ | laser print harem pants [ OUT OF STOCK ]
♥ LASH | pink and black paisley print harem pants
**NEWLY ADDED For MY HAREM-PANTS-OBSESSED LADIES ( October 8th, 2015 ) >>>
Available harem pants in black and white (click on the links to shop):
♥ f block – black waist pleat harem pants | ♥ LASH – white drawstring harem pants
Get them NOW before they run out of stock once again!
♥ ♥ Check out this alternative sporty relaxed pant style next to harem pants that I totally love! ♥ ♥
Which of these harem pants would you wear? I really do like all of them, to be quite honest. Isn't it refreshing that designers have toned down on the level of droopiness of the harem pants' crotch? Shoot your thoughts below – I'd really love to know what you think!
"Style is a deeply personal expression of who you are, and every time you dress, you are asserting a part of yourself." — Nina Garcia
Disclosure: This post contains affiliate links, which means that if you click on one of the product links, a small commission may be credited to this site.
Love this post? Share it with your friends! Follow us for more fashion inspiration:
♥ Twitter ♥ Facebook ♥ Google+ ♥ Bloglovin ♥ Pinterest ♥ Polyvore ♥
© All images are copyrighted by their respective authors.
Here on Fashionista NOW, our one and very own Miss Reverie showcases the latest in fashion trends and its various social implications in our everyday lives. You may read more of her at REVERIE SANCTUARY.