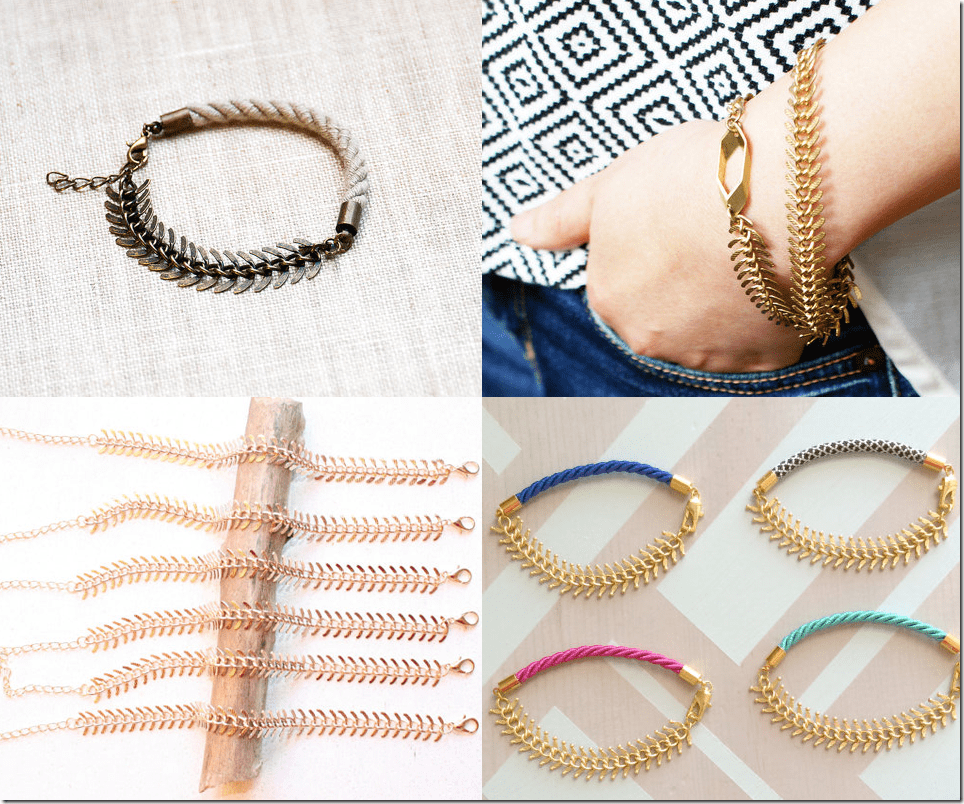 Nobody likes the presence of fish bones poking in the mouth or worse, the throat but on the wrist in sweet metal, why not, eh? Feast your eyes upon our favorite fishbone-inspired arm candy!
Instead of the complete skeleton of the fish, the spinal part of the aquatic animal gives jewelry designers something fresh to work with on their jewelry cutting board.
Although, the use of whole fish skeleton in jewelry is something I have witnessed years ago, it still doesn't appeal to me the way the spinal style fishbone chain bracelets do.
How can you not love the intricate appearance of the faux spinal cord that kind of looks like a plant with tiny leaves at a certain angle and the centipede at another? Do you think the fishbone bracelets can rejuvenate your tired geometric collection this season? Comment below!
7 Fishbone Chain Bracelets To Adorn Your Wrist With: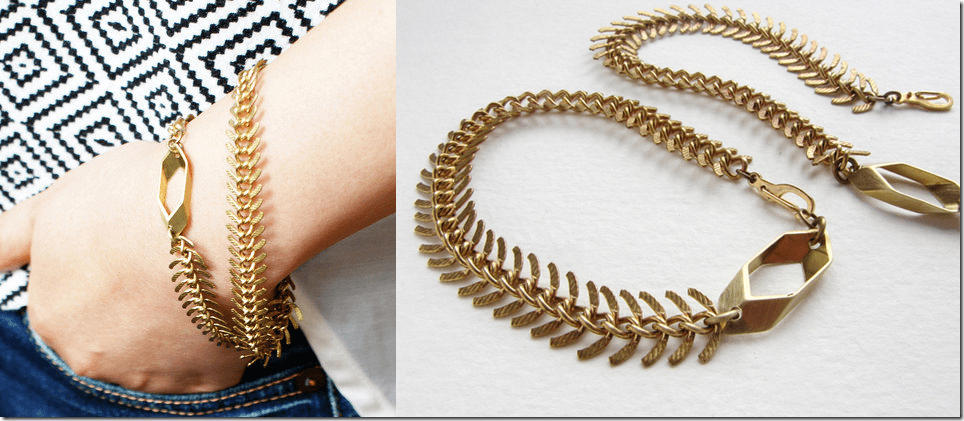 ♥ SoraDesignsBlack | fishbone hexagon chain bracelet ← SHOP HERE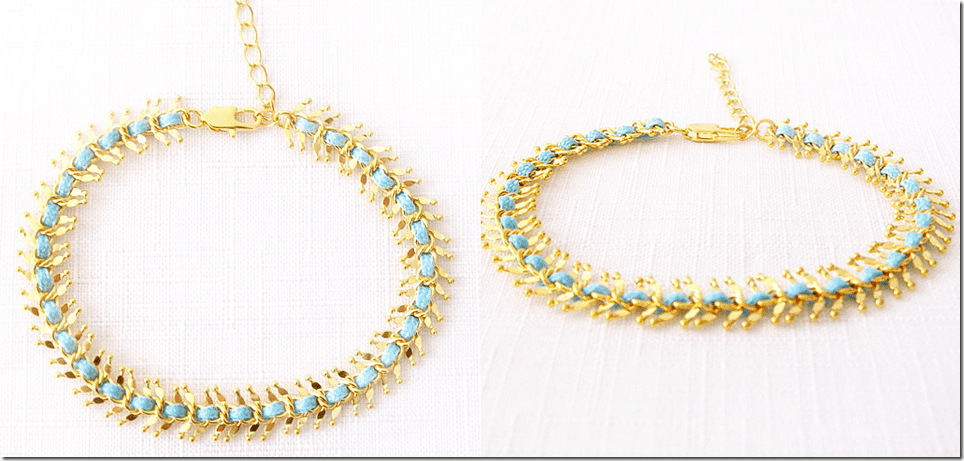 ♥ SPUNKbyCM | gold fishbone chain blue weave bracelet ← SHOP HERE
Get 15% OFF by typing coupon code FAMECHERRY2015 at checkout when you shop any handmade jewelry on SPUNKbyCM.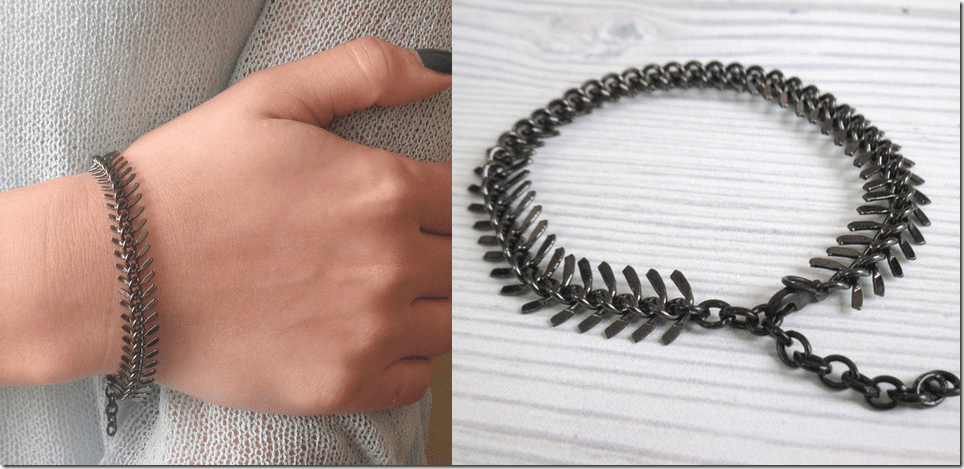 ♥ baronykajd | black brass fishbone chain bracelet ← SHOP HERE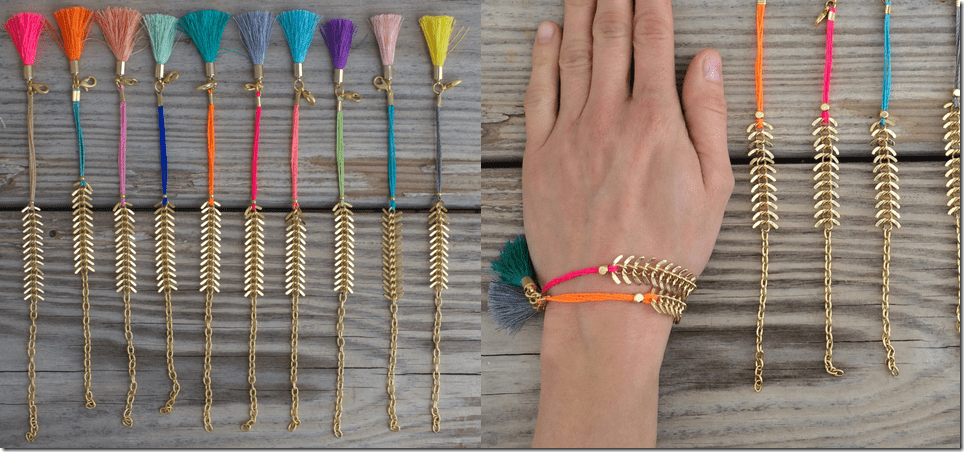 ♥ BonkIbiza | gold fishbone colored tassel bracelet ← SHOP HERE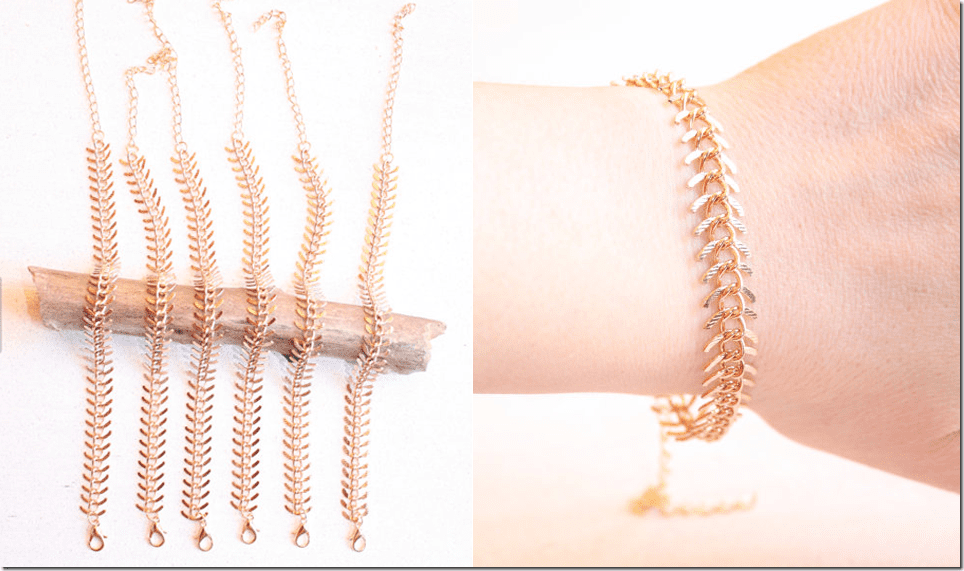 ♥ SusyDeMarchiJewelry | gold plated fishbone bracelet ← SHOP HERE

♥ chastina | matte gold fishbone chain colored cord bracelet ← SHOP HERE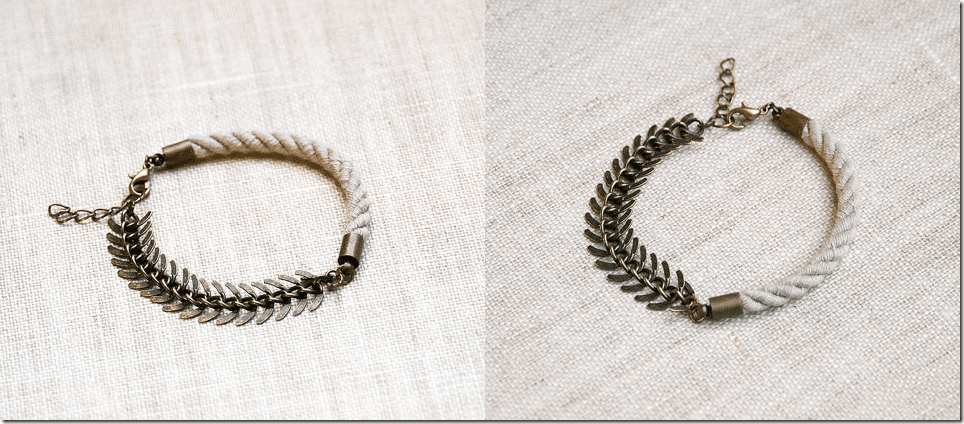 ♥ TrincarUvas | antique brass rope fishbone chain bracelet ← SHOP HERE
Which bracelet style is your favorite? Drop your thoughts below – I'd love to know!
"Human evolution, at first, seems extraordinary. How could the process that gave rise to slugs and oak trees and fish produce a creature that can fly to the moon and invent the Internet and cross the ocean in boats?" — Steven Pinker
Disclosure: This post contains affiliate links, which means that if you click on one of the product links, a small commission may be credited to this site.
Love this post? Share it with your friends! Follow us for more fashion inspiration:
♥ Twitter ♥ Facebook ♥ Google+ ♥ Bloglovin ♥ Pinterest ♥ Polyvore ♥
© All images are copyrighted by their respective authors.
Here on Fashionista NOW, our one and very own Miss Reverie showcases the latest in fashion trends and its various social implications in our everyday lives. You may read more of her at REVERIE SANCTUARY.