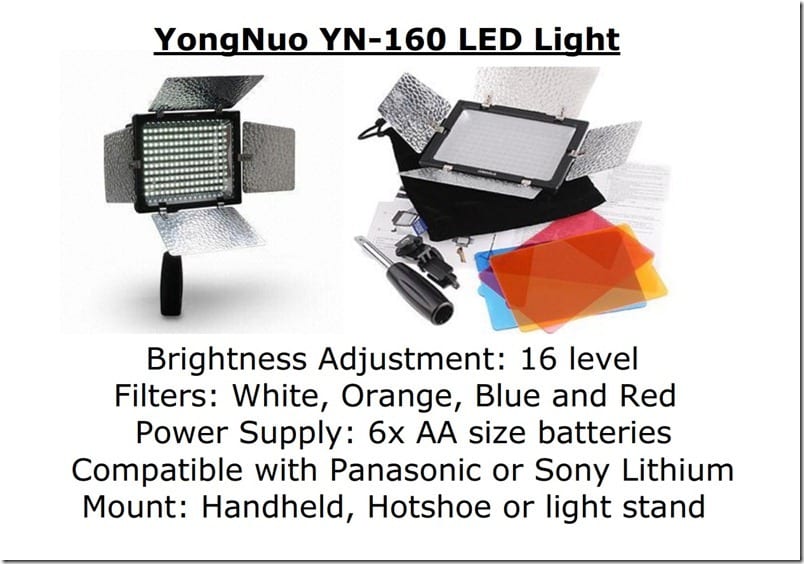 Mark I : RM 199 ( Batteries Not Included ) *Discontinued*
Mark II : RM 229 ( Batteries Not Included ) ( Comes together with built in Microphone & remote control )
The condenser MIC offers broad frequency response range, high sensitivity, more crystal clear, exquisite and accurate recording.
With bi-way amplifier and noise reduction circuit, the built-in condenser stereo MIC offers crystal clear and stereo recording, and perfectly transmit the sound on spot.
The 3.5mm–3.5mm shielded flexible wire complete with the product and standard 3.5mm MIC jack make the product handier.
Orders & Enquiries

Please email us at shops.famecherry@gmail.com or call us at 012-3375629

( We are also available on Whatsapp but if urgent please make phone call ya )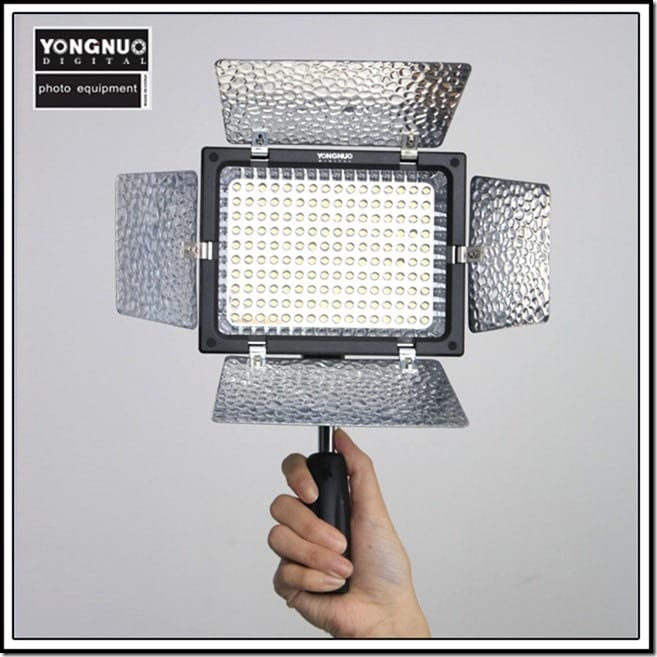 Yongnuo YN-160 LED Vedio light uses 160 pieces of LED lamps with 16 steps adjustment, it can be used in camera and camcorder video shooting, either for Lights Setup or Supplement. The light gives you excellent lighting effects and great control to create the video and image you want.
Illumination:
1m : 1480lum
2m : 450lum
3m : 178lum
4m : 101lum
5m : 63lum
Specs :
Color temperature: 5500K
Light gears: 16 lever microcomputer dimming
Average Life time: 10000 h
Working voltage: DC6.0-9.0V
Power: 3-9W
Suitable battery: 6 x Hi-MH or 6 x AA battery, Panasonic CGR-D16S/D220 rechargeable batteries, SONY NP series rechargeable batteries (No battery included)
Filter: 4 filters (white, blue, red, yellow filters)
Size: 150x116x56mm
Net Weight: 310g (without battery)
Features:
Helps ensure your pictures's perfect settings.
Compact size makes it ideal for travel.
This super lightweight item can be used in video taking, either for lights setup or supplement.
Features 160-LED lights for optimum illumination and diffuser.
The light intensity can be changed to offer professional effects.
With LED indicators, can show battery capacity by simply pressing the test button
Hot shoe design can be attached to the video cam or DC
You can use the provided hand grip to hold the LED Light yourself instead of mounting to the light stand or camera hot shoe.