Promotional Price : Approx RM 699 ( We also accept payments in SGD )
Available Mounts : Canon, Pentax
Material : Full Metal
Special Feature : The lens is built like a tank, the lens hood is built in so you can slide it to the front if you need it ( Courtesy to German ergonomic design )
Purchase Options : Shipping Available To All Parts of Malaysia, Self Pick Up Is Available at our branch in Cheras
Community
Join The Zenit Worldwide Community : https://www.facebook.com/groups/zenit-world
Orders & Enquiries

Please email us at shops.famecherry@gmail.com or call us at 012-3375629

( We are also available on Whatsapp but if urgent please make phone call ya )


Manufacturer : SHENYANG MITACON OPTICAL ELECTRONIC CO. LTD.
Technology Background : Japanese Ingenuity coupled with German Ergonomic Design ( Leica )
Focal distance : 135mm
Largest aperture : F2.8
Field angle, (diagonally the frame) : 18 Degrees
Number of lenses/elements : 6/4
Aperture blades : 6
Minimum shooting distance : 1.5 m
Overall dimensions : Ø 68×125 mm
Filter size : 58mm
Weight : 700g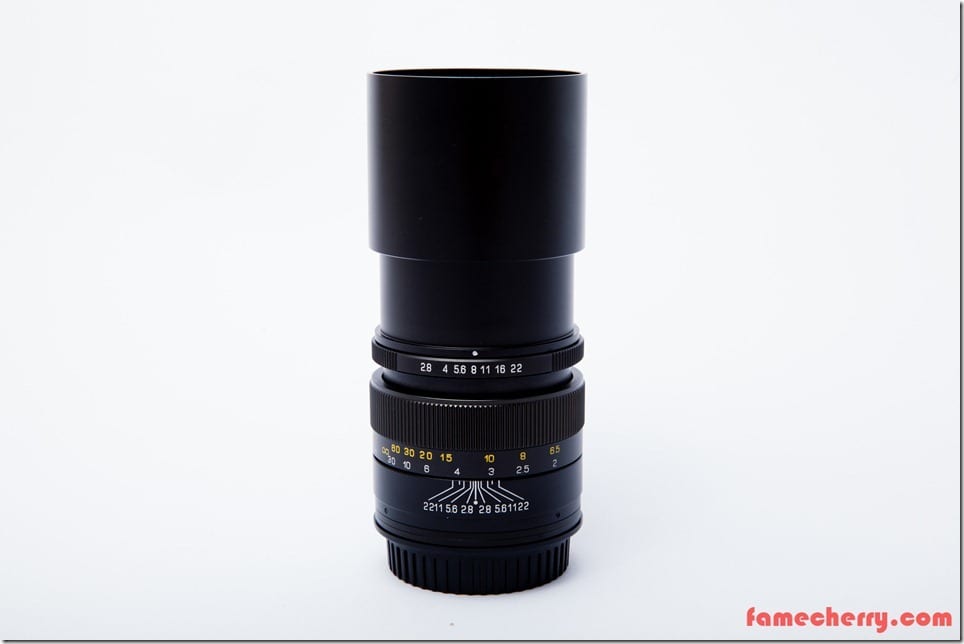 History
The Mitakon brand belongs to a Japanese company.
In the 1980's, they setup a joint venture company with a Chinese company in Shenyang City.
The company was changed to a private company named SHENYANG MITACON OPTICAL ELECTRONIC CO., LTD. in 2004.
Sample Video

Music Video Scenes credits to the Zenitar 50mm f2.0 ( Fence, Train Station ), Mitakon 85mm f2.0 II ( Park ), Mitakon 135mm f2.8 ( Park )
Music Video Scenes credits to the Mitakon 135mm f2.8 ( Vocalist Solo Scenes )
Hands On Portrait Field Test ( Shot Wide Open )
Lifestyle Portrait Field Test Photos : https://famecherry.com/models/cheongsam-everlyn-hoo
Sample Photos